FPL Live Match Chat Gameweek 38
Welcome to FPL Live Match Chat Gameweek 38
The final reckoning is upon us, both in Premier League terms and in FPL ones. The title is still (just about) up for grabs and there are a few other bits to sort out too, CL places for one, relegation for another!
As for logistics this one is as simple as it gets, all games begin at 4pm on Sunday and in the blink of an eye it will all be over. Title may be won, but more importantly Mini-Leagues will be won and lost! This is possibly the most stressful day of all for FPL managers and on this particular occasion it is difficult not to think back to that infamous Aguerooooooooooooooo goal and it's ramifications not only for the destiny of the Premier League title but the FPL one too. As some poor sod lost out on being #1 in the world because of it!
Whatever your Mini League situation we wish you the best of luck and more importantly we thank you from the bottom of our hearts for being here with us each and every week and sharing in both the joy and despair along the way.
Once more unto the breach, dear friends, once more….
The games in full…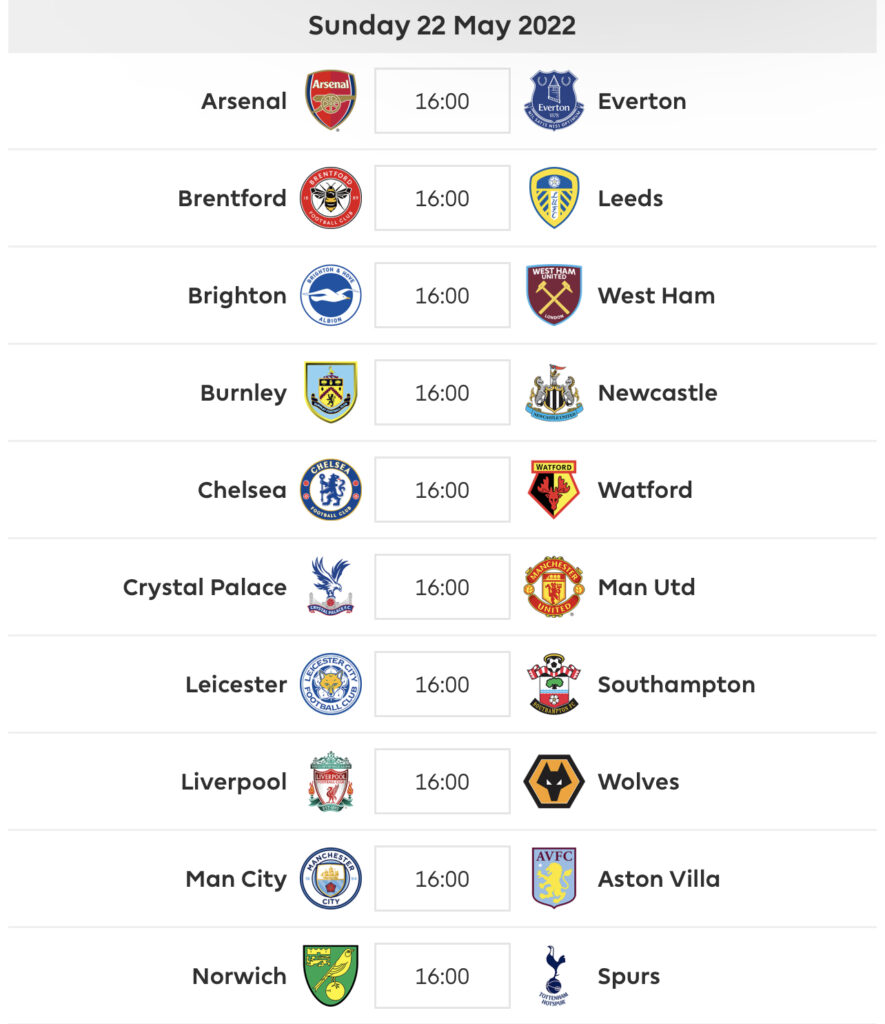 Keep track of all the action, the goals, the talking points, right here at FF247 Live Match Chat, an interactive chat which encourages you to keep involved and share your thoughts and emotions as the matches take place.
Good luck to absolutely everyone for Gameweek 38 from all at FF247!
Thanks for reading FPL Live Match Chat Gameweek 38
FPL FIXTURE TRACKER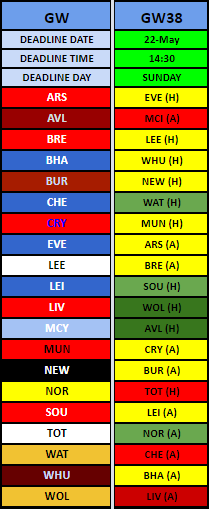 FIXTURE TRACKER LINK
FF247 LEAGUES FOR 2021/22
Fantasy Football 247 League Codes:
Both leagues will be shut to new entrants as of 01/01/22.