FPL Tips Gameweek 12
Welcome to FPL Tips Gameweek 12
Now we're into the festive season – it's official now, the Christmas tree and various other decorations have been put up, though the cat is doing his best to pull them down – the fixtures start to come thick and fast. So, I'm already dishing out advice as soon as the first paragraph: there will be rotation, bear that in mind with both your starting XI and a playing bench to pick up any pieces. As we have the added Grinch of Covid-19 still lingering on, there's also the spectre of games like the Villa versus Newcastle game being called off as the players and staff test positive.
Anyway, presuming we have all 10 of the merry fixtures of Gameweek 11, I'll dispense my advice from my very own meandering experience – previous article reference – by looking at the differentials of this game.
"What makes a differential?" I hear you ask. Well, the criteria for this article will be the players who are owned by 15 per cent of managers or fewer. Usually, such unpopular choices can carry alarm bells – thinking along the lines of Aubameyang – as the likes of Chilwell, Son and Calvert-Lewin – the most-owned assets in FPL – are rightly the must-have picks for a reason. However, like strolling into a shop at the end of its January sale, it is still possible to separate the wheat from the chaff and find yourself some great – and often surprising – players. So, sit back, relax and don't worry if you don't find yourself saying "Good to see they're in my team" come the end, as let's face it, not many people will!
So, do you like to follow the crowd or do you want to go rogue?! Read on…
Goalkeepers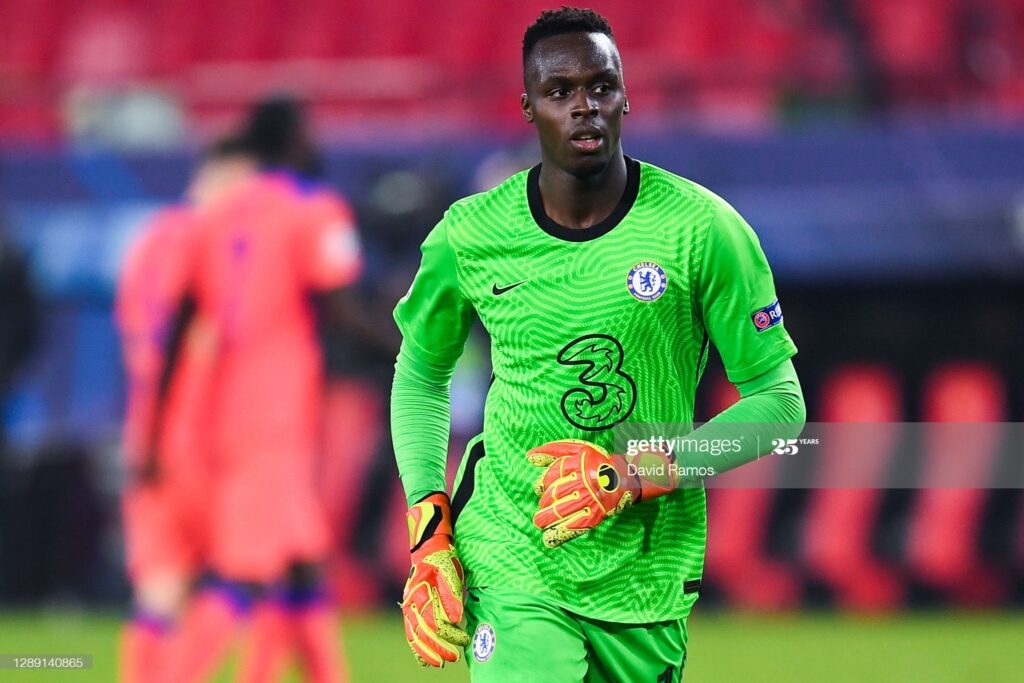 Edouard Mendy
Ownership: 9 per cent
Points: 35 since Gameweek 4
Cost: £5.2m
Having only played 90 minutes seven times this season, the man better trusted then Kepa Arrizabalaga has already proven his worth with five clean sheets as the Chelsea defence has the joint-highest number with Spurs. With essentially just one in 11 managers having the 28-year-old in their team, there is the argument that you can get James or even Zouma for around the same price, who offer an attacking threat too, you do have the luxury of a goalkeeper with a nice fixture pretty much any time. That's particularly pertinent if, like a lot of FPL players, you have one playing goalkeeper.
Talking of fixtures, there are admittedly a few tricky ones ahead for Chelsea, from a defensive perspective, as they initially travel to Goodison Park and try what only Southampton, Man United and Leeds have managed so far this campaign in keeping out Dominic Calvert-Lewin. That said, I'd suggest that Mendy is one of few keepers, on form at least, who could make a good go of it. After that, it's another trip up the M40, but only as far as Wolverhampton as they face a Wolves side that is licking its wounds from the 4-0 humbling that Liverpool dished them on Sunday. Indeed, the side facing a hefty spell without Raul Jimenez after that accidental collision with David Luiz have only scored 11 in as many games and so could be kept at bay. Games back in London against West Ham and Arsenal then make up the fixtures for Frank Lampard's squad between now and Boxing Day.
Ilan Meslier
Ownership: 4.8 per cent
Points: 46
Cost: £4.6m
In second place on the clean sheet table is the Leeds shot stopper. At four clean sheets out of 11, he's in good company with five other goalkeepers, however the thing that makes the Frenchman enticing is the mostly tasty fixtures ahead after this week as West Ham make the trip to Elland Road in what could be a tricky tie, considering how the Hammers have been playing recently. You have to look back to 12 September for the last time Moyes' side failed to find the back of the net, when they lost 2-0 at home to Newcastle on the opening day of the season.
But, stay with me. After that, there will be visits from Newcastle and Burnley, with a trip to West Brom also on the cards. There is a matter of travelling to Old Trafford on the Sunday before Christmas, however the man between the sticks has still managed to get in and among the points in the difficult games, having collected three at Chelsea, 11 at Everton and six at home to Arsenal. Certainly more rock solid compared to the start of the campaign when eight were conceded in the first two fixtures.
Lukasz Fabianski
Ownership: 4.5 per cent
Points: 55
Cost: £5.1m
It's hard to believe, but the Premier League goalkeeper with the current highest points tally is only in around one in 20 FPL squads. You could say the cost may be prohibitive, as the likes of the most popular shot stoppers, McCarthy and Martinez, come in cheaper – but that extra £0.5m or £0.3m would have gained you an extra 13 points if you'd chosen the West Ham man between the sticks over the Southampton or Aston Villa options. That's a fair difference, even if the Villains do have two games in hand.
Anyway, back to Fabianski and I've said it before but this guy keeps gives his sides a fighting chance when it comes to Premier League survival – whether that's been the Hammers or, further back, Swansea. Though Moyes' men aren't in a relegation battle at the moment at least, the manager can thank the Pole for four clean sheets and an average of four saves in each of the last seven games. Looking ahead, it's this week's tie at Elland Road and Gameweek 14's fixture away at Chelsea that look the most difficult, with an otherwise nice run of fixtures right through to the end of January that includes Crystal Palace, Brighton, West Brom and Burnley all at the London Stadium.
It's far off, but one word of caution is that West Ham look to be moving their match in Gameweek 18 against the Baggies to the week afterwards, to create a blank gameweek, followed by a double just seven days later!
Defenders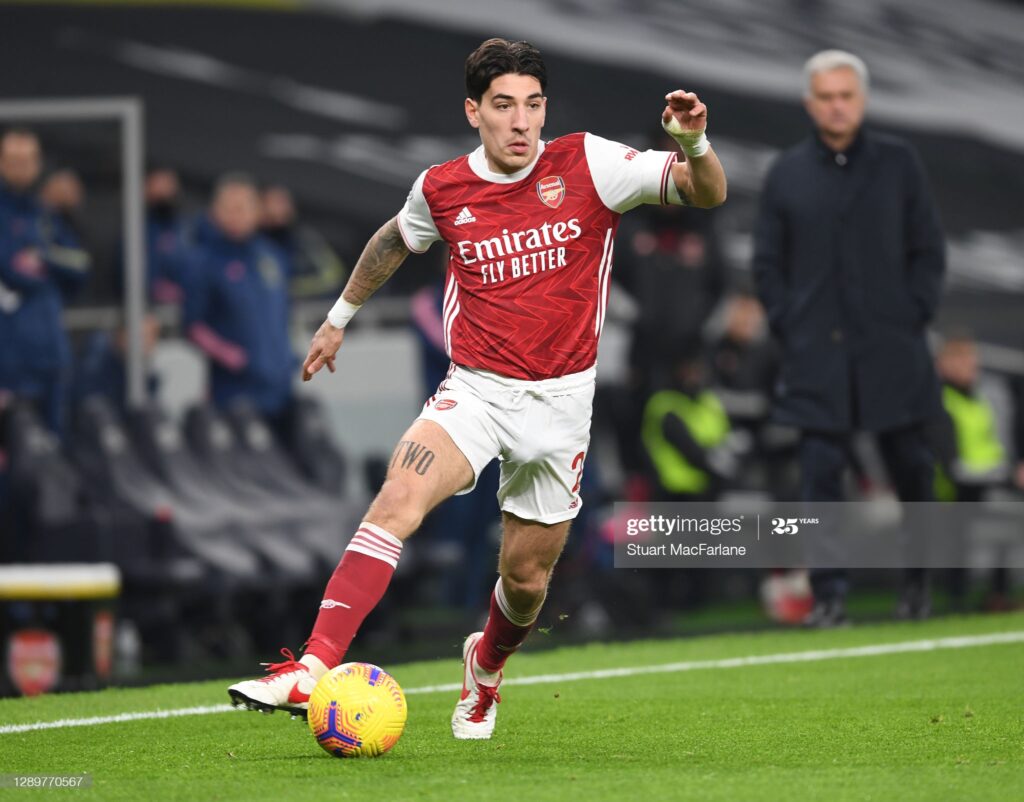 Hector Bellerin
Ownership: 9.4 per cent
Points: 44
Cost: £5.2m
It's been a well publicised fact that Arsenal have been rather lacklustre in front of goal as Pierre-Emerick Aubameyang renewing his contract seemed to have been the worst thing he could have done to his goal scoring record.
Lying seven FPL points ahead of the man who plays for Gabon is his Spanish colleague, Bellerin. When you have defenders scoring more than forwards in the same squad, that alone shows the problems the Gunners are facing! Along with three clean sheets, the Spaniard has already registered a trio of assists, just one behind Willian.
So, one of the few rays of light for Mikel Arteta at the moment, the reason the man who appears in 703,000 FPL squads at the time of writing has been selected is because he's already half way to amassing the attacking returns of his best season, which was one goal and six other set-ups back in the 2015-16 season. Indeed, like West Ham, the Gunners have a nice load of games between now and the end of January with only a few dodgy ties in-between. Highlights include Burnley, Brighton, West Brom, Crystal Palace and Newcastle, with Chelsea, Everton and Man United the biggest challenges on paper at least.
This week, it's the turn of Sean Dyche's side to make the trip to the Emirates, whom finding the back of the net is quite the enigma. In 10 games, they've scored just five, matching Sheffield United on the fewest this season. Who knows, with clean sheet and attacking potential, Hector could be quite the differential!
Ezri Konsa
Ownership: 8.8 per cent
Points: 44 points
Cost: £4.7m
Bar Jack Grealish, Aston Villa players have fallen out of favour with FPL managers as their ability to keep clean sheets has become the kind of rare occurrence that I'm used to as a fan of the Villains. Still, four in nine attempts is certainly not bad. The reason that Konsa has made it to this article, however, is because he's also got himself two goals already, having found the back of the net against Sheffield United and Brighton, helping him along to a points tally of 44 in just nine games, working out at nearly five per match.
Between now and Christmas, Villa make the short journey to face Wolves. It's worth noting that, from an attacking perspective, Nuno Espirito Santo's men have scored the fewest goals in the top 14 which is not something we have been used to in the last couple of years. That will be further hampered by the aforementioned Jimenez injury too. After that, it's Burnley, West Brom and Crystal Palace that Dean Smith's men must look to beat and avoid relegation worries starting to creep in.
It's also worth mentioning there will be rescheduled games for Villa to play in the future, as the ties versus Man City and Newcastle still need to be arranged. We all love a double gameweek!
Stuart Dallas
Ownership: 6.7 per cent
Points: 39
Cost: £4.6m
Having already selected Ilan Meslier, it's probably no surprise that another member of the same budget-friendly defence makes it into here. As Uncle Bryn in Gavin and Stacey would say: "And I tell you for why", this guy has the aforementioned four Leeds clean sheets to his name, however he also has a goal and assist too, as the number 15's attacking returns came against Liverpool and Leicester. His threat is rated fifth of 219, giving him a combined influence, creativity and threat rating of seventh out of 219 and so it's fair to say you can expect him to go forward in the future too.
Between now and the end of the year, Leeds have West Ham and Newcastle at home, Man United away, Burnley back at Elland Road and then a trip down the M6 to the Hawthorns.
Ruben Dias
Ownership: 3.2 per cent
Points: 29
Cost: £5.6m
I'll admit that this guy was off my radar until the very last minute, when I was proofreading the article and thought there must surely be a defender from Man City to recommend, who hardly anyone has in their team! Sure enough, it actually transpires all of the Sky Blue defence would qualify for this article as even the most owned back, Kyle Walker, is in just one in eight squads.
Coming in at £0.6m cheaper than the former Spurs player is Ruben Dias, who is one of very few players in that squad to play over the crucial 60 minutes in all opportunities, having joined the party in Gameweek 4. Whilst he has not achieved any attacking returns to date in the league, the Portuguese 23-year-old does have four clean sheets and, once the Man United fixture this weekend has been played, now looks forward to fixtures against West Brom, Southampton, Newcastle and Everton between now and the start of 2021. He seems to be in favour by Pep which, for a defender who can achieve clean sheets, is a great place to be.
Jamal Lewis
Ownership: 2.2 per cent
Points: 20
Cost: £4.3m
My last pick is Jamal Lewis, who comes at a very budget friendly price and so could well be the next on-trend cheap defender as the likes of Mitchell and Kilman seem to have fallen out of favour. Whilst he has only two clean sheets to his name, the 2-0 victory at Selhurst Park in the last gameweek could be a good omen for the trio of ties the former Norwich man has coming up.
Firstly there's West Brom at St James' Park as the Baggies have only scored eight so far this season. After that, it's a case of travelling to 14th-placed Leeds before then hosting Fulham in Gameweek 14. Things do get a bit hairy over Christmas and New Year, however, with ties against Man City, Liverpool and Leicester.
Before you jump to putting him in your team, I'll just say to remember that Newcastle are going through quite the Covid-19 crisis at the moment and so the West Brom game is not a certainty to take place when it should be. Hold your move to the last minute if you can!
Midfielders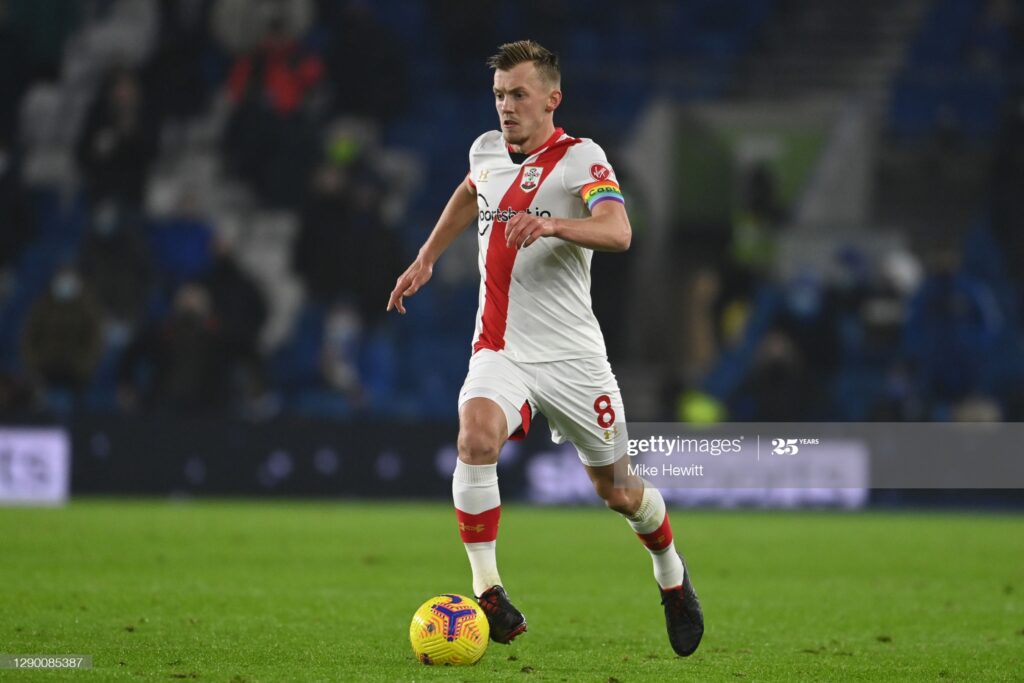 James Ward-Prowse
Ownership: 12.5 per cent
Points: 56 points
Cost: £6.1m
Having managed four goals and now three assists so far, after setting up another in the 2-1 win over Brighton, James Ward-Prowse is well on track to having his best ever season for Southampton. Now sitting on 61 points, he now needs just another 56 to beat his record, which was only the last campaign. It's fair to say the guy who likes to bang it in from a free kick is just getting better and better, and so his price of £6.1m may be way higher than the bargain it is now come August 2021. Certainly useful if you want to have the likes of Salah in your squad!
There are some pretty mixed games on the horizon for the Saints, as Sheffield United are at home this week and then it's Fulham away on Boxing Day, but the small matters of Arsenal away and Man City at home in the meantime. The upside of that is that the 26-year-old has scored one and set up another against both the Gunners and the Cityzens in his time and, Danny Ings' return brings with it the increased chances of the midfielder recreating the hauls against Man United, Aston Villa and Everton which totalled 39 points alone.
Sadio Mane
Ownership: 9.8 per cent
Points: 53 points
Cost: £12m
Now, there's a name you're probably surprised to see in here, isn't it?! Well, having scored four goals and four assists, the Senegalese is a full 28 points behind Mo Salah now and so it's no wonder his ownership is so low, when you consider the fact the Egyptian has found the back of the net nine times and set up another three.
However, if you're eager to catch up on points on your rivals and go off the beaten track in the process, he could be the ticket, especially after a very encouraging performance against Wolves in the weekend just gone. Bearing in mind the number 10's goal scoring totals in the previous two seasons have been 18 and 22, the four from almost a third of the way through this campaign must surely be the calm before the storm – and you could be the lucky recipient of that if you feel brave enough! Furthermore, Jurgen Klopp's comments in protestation about the number of substitutes available, along with how Liverpool face a crammed fixture schedule, could also see increased rotation, especially as injured players return. Mane just keeps playing and playing and playing and so, theoretically, the risk of him being benched could be diminished.
Looking ahead, there is of course the match at Craven Cottage initially, however the Spurs game, back at Anfield, could be a bit trickier. However, it's Crystal Palace come Gameweek 14, a team Mane has scored nine and assisted two against in 12 meetings, before facing West Brom back at home on 27 December. So the question is – do you feel ready to take the risk like just 2,888 people have at the time of writing?!
Raheem Sterling
Ownership: 4.1 per cent
Points: 47 points
Cost: £11.4m
Talking of players in the shadow of their more popular colleague, we have Raheem Sterling. Kevin de Bruyne is the more in vogue by a country mile, having scored two and set up another six so far this campaign, as the Englishman has three goals and two assists to his name.
Also like Sadio Mane, Raheem has so far had a quiet season, when that trio of times he has found the back of the net, almost a third of the way through the season, is in comparison to 20 last campaign, 17 the one before that and 18 in the 2017-18 season. A sleeping giant? Well, yes, that's possibly the case for both him and his team, as not playing at all against Burnley then saw the number seven score one and set up another in the 2-0 win over Fulham, as the Cityzens themselves are starting to look more like the attacking side we are familiar with.
A big test will come this weekend when Man City travel to Old Trafford, in a fixture that could very well further shape opinion of both managers. After that game is out the way, West Brom come to the Etihad in what should be a straightforward tie, before it's a trip down south to face the Saints, ahead of returning to Manchester to face Newcastle, a side Man City like to play against, having scored 28 in the last 10 games against them. As for Sterling's record against those sides, the fact he has just two assists in the 17 times he's faced Man United is best quickly forgotten, however it's one goal and three others set up versus West Brom, while Southampton and Newcastle have each conceded six of Sterling's shots.
Christian Pulisic
Ownership: 1.9 per cent
Points: 15 points from 249 minutes played
Cost: £8.2m
My final midfielder pick is Christian Pulisic, a guy who, unlike the other picks in this article, has been blighted by injury most of the season, which would be the main reason for his lack of ownership. That can be contrasted to the form he enjoyed last season, with nine goals and eight others set up for his teammates.
Looking ahead, there are some nice attacking fixtures as Chelsea face a really poor Everton defence that has just one clean sheet to its name so far, followed by a Wolves side that also hasn't kept one since Crystal Palace in Gameweek 7. It's then West Ham back at Stamford Bridge, before a trip to Arsenal. With Ziyech out until what appears to be after Christmas, there is an increased chance of Pulisic making it to the starting XI and quite easily adding to the goal he has already scored since returning from injury.
Forwards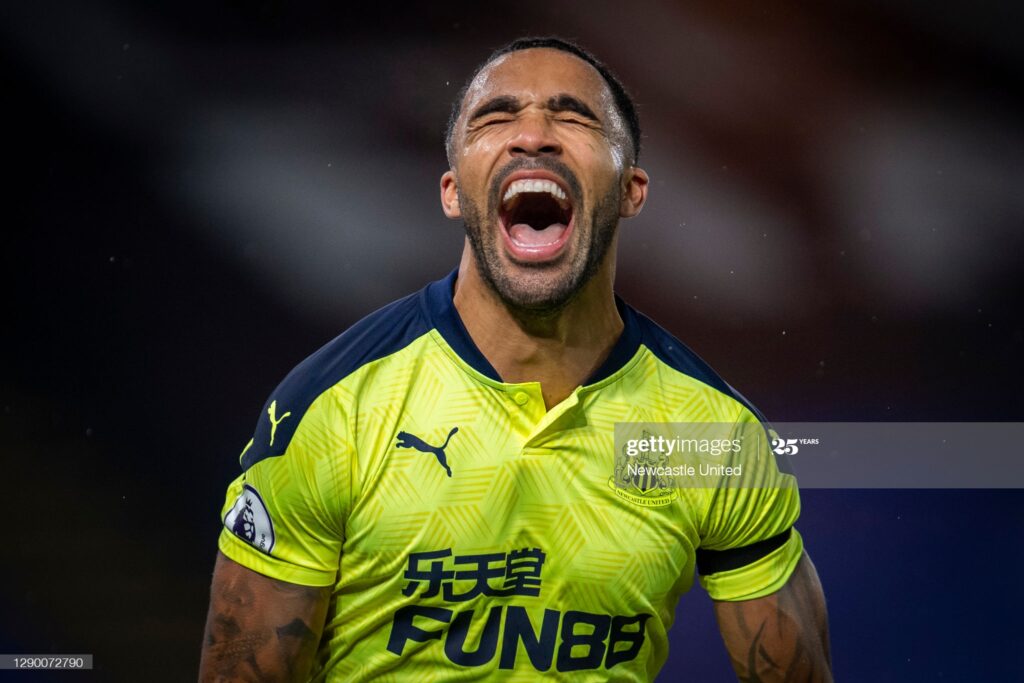 Callum Wilson
Ownership: 13.8 per cent
Points: 67
Cost: £6.5m
The most popular of my differential picks, with roughly one in seven managers having him in their teams, does carry the warning of being a Newcastle player and therefore facing another postponement thanks to the Covid-19 outbreak within the squad and staff.
However, looking past that, on the hope that the game against the Baggies goes ahead this weekend, we have a player with seven goals and three assists already. When you consider his pricetag, only Patrick Bamford has more points for less cost, with Chelsea's Kurt Zouma also level on the tally. Though it is worth remembering the former Bournemouth player has, of course, played one fewer match.
If the West Brom fixture does go ahead for Newcastle, Wilson has found the back of the net twice in as many starts against them, along with a duo in four against Fulham, the opponent in Gameweek 14.
Danny Ings
Ownership: 5.4 per cent
Points: 47
Cost: £8.3m
Just like Christian Pulisic, Danny Ings is returning from injury after a great bit of form beforehand. Indeed, the Saints man found the back of the net even quicker into his return, thanks to a rather dubious penalty in the game against Brighton on Monday night. That now makes his record this season alone six goals and two assists, not bad considering the number nine has missed three-and-a-half games.
With a price of £8.3m, the 28-year-old will hopefully be making a return to the starting line up from this weekend, where he would no doubt be partnering Che Adams up front again. That happens to be a fixture against Sheffield United, whom Southampton will fancy their chances, as much as the Blades have been finally showing themselves to be more formidable after respectable performances against West Brom and Leicester that still ended in defeat. Encouragingly, Ings himself has scored one and set up another against Chris Wilder's men, whilst the next opposition in line, Arsenal, have rued his firepower on three occasions in five meetings. As for Man City, the tie in Gameweek 14, Ings has set up two and scored another in five starts against them. Come Boxing Day, it's the first time the centre forward will start against Fulham and you have to fancy his chances against the second-leakiest defence in the league at the time of writing.
Gabriel Jesus
Ownership: 2.7 per cent
Points: 24 points from six games
Cost: £9.4m
Perhaps another thing that indicates Man City have so far been underperforming this season is that the replacement as a result of Aguero's injury is still only owned by around one in 40 FPL managers, with just two goals and one assist to his name.
Once the tie against Man United at Old Trafford is out the way, it's then West Brom back at home, a team the Sky Blues have scored 38 against in the last 14 meetings. Southampton away is next on the list, as Newcastle come to the Etihad in Gameweek 15, Boxing Day. Whilst the Brazilian doesn't regularly start for the Cityzens in normal times and does face a threat of his Argentinian teammate returning, he does have the record of one goal and assist in three against both the Baggies and the Saints, with the same achieved versus the Magpies in four. Not the best statistics, sure, however Man City do seem to finally be firing up the burners and could well start banging them in for fun.
A reminder
Don't forget the fixtures do come thick and fast at this time of year. Indeed, Gameweek 12 finishes on 13 December and then, before you know it, we're in Gameweek 13 two days later. That then concludes on the evening of 17 December, before Gameweek 14 kicks off in earnest fewer than 48 hours later.
Thanks for reading FPL Tips Gameweek 12. This article was written by Swirly.
VOTE ON THIS WEEK'S CAPTAIN POLL GW12
FPL FIXTURE TRACKER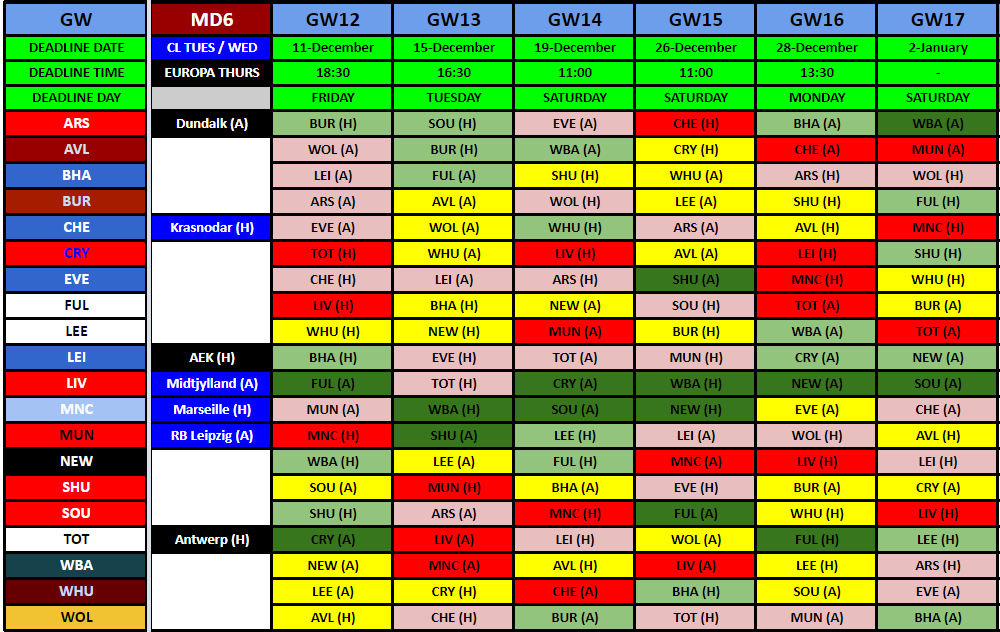 FIXTURE TRACKER LINK
Fantasy Football 247 League Codes:
All prizes must be claimed within 30 days of the final GW.