FPL Tips Gameweek 15
Ebenezer Smash sat hunched in his battered armchair, the last dying embers of his frugally made fire slowly died out, he shivered and pulled his dressing gown tighter around his slumped shoulders. In the distance, carol singers could be heard merrily singing a rendition of some Christmas carol that Smash did not recognise. "Bah humbug", he muttered under his breath. A pad of paper sat on his lap; a few hastily scribbled notes sat underneath the title 'Christmas FPL Tips'. He snorted a laugh: "Why would Init ask me to write tips?!" he wondered, not for the first time on this cold December night. In a past life, he had been an FPL manager of some note. Not anymore. His performances in recent seasons were best described as average, and this season was shaping up to be much the same. "I have neither the time nor the inclination to write anymore", he declared out loud, though nobody was close at hand to listen. He was used to that. With that, he took himself off to his bed, "Three players will have to do, yes, that is all Init will be getting from me on this frosty night" he muttered to himself, picking up his oil lamp and making his way up the creaking stairs to his bed-chamber.
Smash woke with a start. Was that his front door? He could have sworn he heard a noise from out in his hallway. "My mind is playing tricks on me, too much mulled wine", he muttered, pulling his blanket up over his head. "Ebenezer Smash, wake up!" a booming voice reverberated around the room – or was it all in his head, he wondered? The thought had barely crossed his mind when without warning his blanket was pulled from above and a towering figure, seven-feet tall or more stood staring down. "Init?" Smash asked nervously. It certainly looked like Init, Smash reasoned with himself, but there was something not quite right, a luminous glow that emanated from the giant of a man that stood over him and, dare he say it, a translucent appearance that gives the figure an almost ghostly apparition. "Where are your tips?" the spectre bellowed. Nervously, Smash lifted a sheet of paper in his shaking hand, and hurriedly began reading the words he scribbled earlier that evening.
Ebenezer Smash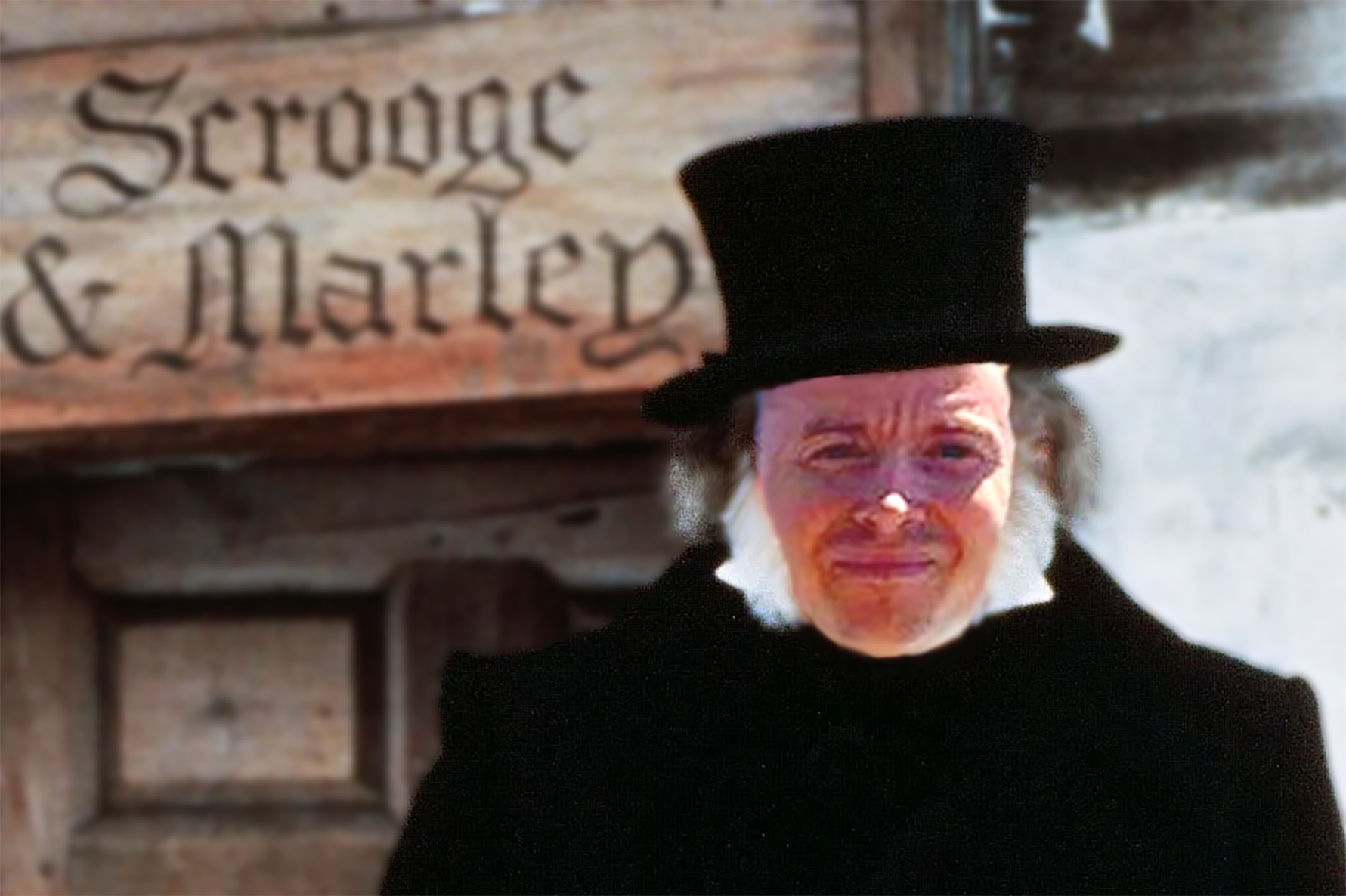 Keeper
I would pick a keeper but is there any point? You either own McCarthy or Martinez. Even Mat Ryan has been taken by the ghosts of Christmas past. Not that I believe in ghosts you understand. How ironic?
If there was one thing Smash was good at it was managing his finances. Some would say he was tight, he did not care for the words of other people.
Defender
What if I could tell you, you could buy a defender who has four clean sheets in his last four league games, playing in the defence that has conceded the fewest amount of goals this season? Indeed, this team I speak of has no less than seven clean sheets in their last eight matches. What if I told you the player I speak of is just £4.8 million, is that getting you up out of your chair? Then I tell you his name is John Stones and perhaps you are not quite so excited after all.
Well, maybe you should rethink your preconceptions. City, after all, have the best defensive numbers and have conceded the lowest amount of shots by some distance (103), Newcastle as a comparison have conceded double that tally. You may say you have no problem with City – just that it's Stones. Well, he missed the West Brom game recently and City conceded – yes, Dias took the blame – but perhaps it was Ake, the player who came in for Stones and once again looked decidedly shaky, who should shoulder the blame? Laporte seems to have fallen out of favour, we have not even seen him since the Spurs loss. So maybe the former Everton man is the player whom we should all be looking to? In his defence, Stones is playing really well and he has the backing of the manager. Pep Guardiola: "Excellent. He is back. He turned his situation perfectly. He played really well, with Ruben [Dias]. His private life is settled, no injuries – delighted. He's an incredibly nice person. But he is just in the beginning…" High praise indeed and I repeat he's just £4.8 million – what a budget-friendly Christmas delight!
Midfielder
Daniel Podence has received his fair share of hate in the FPL community. A lot of us have owned him, a lot of us have moaned about him (Rosco), and now a lot of us have sold him. He's a bit like a Christmas toy; all the craze at first and now not so shiny and quite simply forgotten. I now ask, is it time to bring him back? He's now owned by just five per cent of managers. As he's gone about his business quietly enough, Podence now has more points than Aubameyang, Mahrez, Jota and James Rodriguez. He seems to be getting closer to 90 minutes than 60, now that Wolves have lost Jimenez through injury and he's playing further forward. He's just £5.5 million and he plays in the future GW18 blank – helpful indeed depending on your strategy. The guy sent poor Kai Havertz back to Germany last week with one particular turn and, if you watch Wolves play, he passes the eye test every time. Though his points tally is not bad for someone at his price, he has been unlucky this season not to have more points, but he looks like he could explode at any moment.
Forward
I bring to you some real festive cheer. I hate Callum Wilson. I'm sure he's a lovely fellow, but he trolls me every time. Maybe he's a bit like Christmas pudding – not to everyone's liking. Whenever I have owned him, he blanks or gets injured. Newcastle are probably the worst team to watch currently and Wilson seems to rarely even touch the ball, yet somehow he's the fourth-highest scoring striker. Poppycock! His last game against Fulham sums him up perfectly as in the critical passage of play; he was barely fouled, it was outside the box and he falls like a man with the black death – inside the box – and lo and behold, he gets a penalty and all three bonus points. Sickening! I digress, moving on it would appear he's the only player comfortable in scoring any points for Newcastle, and did I mention he's on penalties? He's only £6.6 million and now, with Fraser fit, he might even get some service – and let's face it, even if he doesn't, he will probably still end up getting a lucky assist. Is that enough Christmas cheer for you? Bah Humbug!
Smash glanced up at the apparition who bared an uncanny resemblance to Init. The ghost stared back, regarding him for a second and no more. "You have let me down. Tonight you will be visited by three spirits. Without their visits," said the Ghost, "you cannot hope to shun the path I tread. Expect the first tomorrow, when the bell tolls one." "Couldn't I take `em all at once, and have it over, Init?" hinted Smash.
"Expect the second on the next night at the same hour. The third upon the next night when the last stroke of Twelve has ceased to vibrate. Look to see me no more; and look that, for your own sake, you remember what has passed between us!"
With that, the apparition was gone, had he imagined it wondered Smash. "Bah Humbug!" he muttered once more tugging his blanket up over his head.
The Ghost of Christmas Past AKA Swirly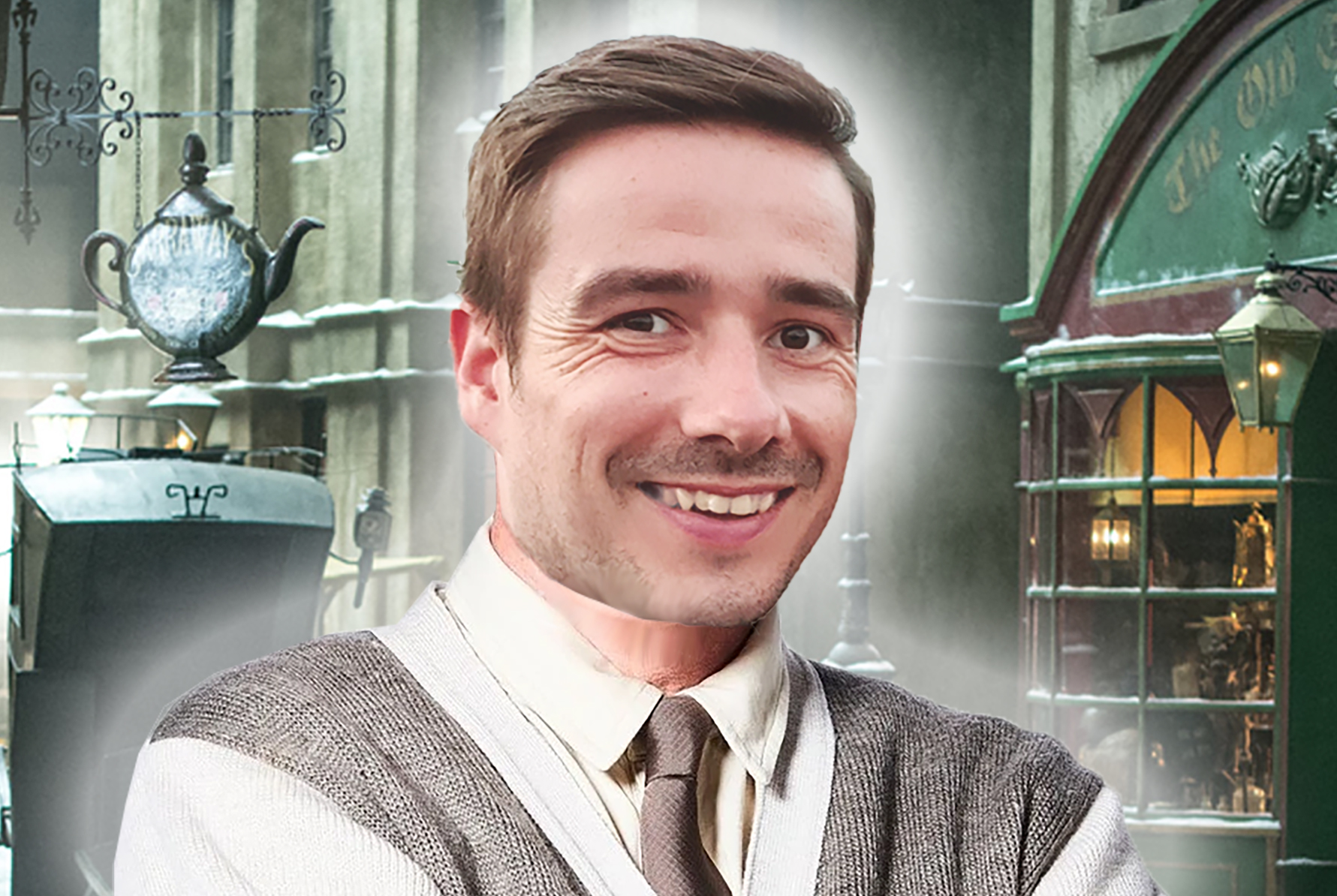 As the clock chimed one, Smash was once more woken from his slumber. Across the room floated an ephemeral spirit that appeared to be both old and young at the same time, light streaming from the top of its head. "Swirly?" exclaimed Smash hopefully. "No not Swirly, the spirit replied – although it certainly looked like him – I am The Ghost of Christmas Past, and I am here to show you the error of your ways", before quickly adding in less of a scary voice "…and some players who you may wish to consider for your Tips article". The sight in front of Smash was somehow also Uncle Bryn from Gavin and Stacey.
"Hello, I'm Bryn. That's Welsh for hill. I tell you something, Ebenezer, I was so excited to meet you, I didn't get to sleep until half past 10!", the ghost excitedly said, giving the frightened mortal some hope this experience may not be as bad as feared. "I tell you for why, it's Christmas time and I've put together the Christmas dinner plan on an I… Pad."
"Smash looked confused as images of a ghost using an eyepatch for a notepad floated through his head, along with disappointed that the excitement wasn't to meet him. "Now, we must be quick. I have 17 friends on Myspace and so I'm snowed under."
Keeper
"We look to the past and there is a big tall man called Nick Pope". Ebenezer Smash didn't think it could be possible to look more confused than he already was, bearing in mind the Burnley goalkeeper's price. "Take a chill pill, girlfriend!", The Ghost of Christmas Past added, "He may be £5.4 million, but he's had two clean sheets in the last three games, which have helped him to a total of 66 points".
Indeed, last season, the shot stopper kept 15 clean sheets and a very impressive 170 points. "So, you get what you pay for! His class from the previous campaign – and also 2017-18 – will continue to show. I think I like him almost as much as James Blunt. Sorry, I'll stop with the modern references."
"Look, see, Nick – the holy named man – may have Leeds up next, however Burnley then face Sheffield United and Fulham in that scary London place, so why not at least have the decency to take a look at him? You can't say fairer than that."
Defender
"Now, I'll know you'll love this next pick, even if he does come from London. Though, I must admit, it's not all bad when it means you can stop at Membury Services on the way there, the favourite service station of my brother, God rest his soul."
As Uncle Bryn had again given a reference that Ebenezer didn't get as, surprisingly, there weren't any service stations – or indeed motorways – in Dickensian times, his mind starts to wander. "Look, I can see your face is looking as bored as Gav was on that stag do – though I'm sure he doesn't think I know that – I'll cut to the chase and tell you Eric Dier could get you some decent points."
Costing £5 million, the Spurs defender has played 90 minutes in all but one game so far this season, with a pedigree behind him of 187 games at the North London side since he joined in 2014. In that time, there have been 10 Premier League goals to the 26-year-old's name, along with nine assists – of which two have come this campaign.
"And I suppose Tottenham have some nice fixtures as well?", Smash asked, trying to catch Uncle Bryn out as he felt he had a good picture of the ghost by now. "Well, yes, smartie pants, they do!" the spirit replied, in his never-ending cheeriness, "Wolves away – who are really missing Jimenez – followed by Fulham and then Leeds at home, before travelling to Aston Villa and Sheffield United."
Midfielder
"Almost as much of a must have as one of Gwen's omelettes is Mo Salah. Not to eat, of course, I mean a must have in your FPL team", Bryn announced.
"Right, well this really must be the point where we part ways", Smash declared with new-found gumption. "I'm not going to have my team ripped apart, just for one player. There are not enough shillings, farthings or ha'pennies in this world to justify the £12.5 million cost that man is."
In an uncharacteristic turn, the spirit seemed irritated, with his teeth gritted. "Put a sock in it, Smash! This guy is your bread and butter, your Kenny Rogers to your Dolly Parton – we can rely on each other, ah ha – and me and Jason on the fishing trip. But we don't speak about that. You will make space for him."
Ebenezer Smash knows the ghost is, of course right. He just hates spending money. Now owned by 41.2 per cent of managers, Salah already has 13 goals and four assists. His fixture on Boxing Day? West Brom at home, a side who continue to concede as the 1-1 draw at Man City papered over the cracks – though they shouldn't have fired their boss. After that, it's then trips to Newcastle and Southampton. The Egyptian just keeps going and going.
"Sure, his antics against Crystal Palace contributed to my rank doubling in one go, from 200k to 400k", the spirit opined, "but, he will bring in the points and we can go straight down the Dolphin for a right good knees-up. Me cockney sparr-ah!"
Forward
Smash knew his time with the Ghost of Christmas Past was nearing an end at the arrival of the forward and so may have been starting to think of what the next spirit would be like. He therefore was least expecting it when he was whisked away to the empty Etihad Stadium, as snow lightly fell onto the pitch. "It's always empty here anyway," Ebenezer laughed, however it was met with a straight face by the ghost.
"I want you to take me seriously when I say to take a punt on Sergio Aguero", Uncle Bryn quickly said. Having made the mistake of questioning the Welshman's opinion before, the mortal remained quiet. "I know what you're thinking, he has only four points from 123 minutes of play, having done nothing in the league so far this season. But, he has scored ooonnneee hundddrreeeddd and eiiiighttyyy – sorry, got carried away – league goals in the past nine seasons at Man City and must surely be playing soon."
"At £10.3 million, he's another expensive player, but hasn't yet done anything?! Bah humbug!", Smash mutters to himself. The ghost quickly adds that Sergio has scored 15 in 11 against Newcastle and, owned by just 1.4 per cent of managers, is a differential that another spooky character he knows would be proud of.
With that, the spirit takes Smash to scenes from his own past, showing him the arcade in Barry Island, visions of his own childhood, of his young adulthood, and of happier times when he was still an FPL force to be reckoned with. Before the spirit passes on his players from FPL's past, he presents a player that Smash cannot bear to witness: his lost love, Diego Costa.
Smash turns on the ghost once more and demands to be shown no more. "Fair enough. I'm not gonna lie, I wanted to go anyway, to have another look on this cracking new website. It's called the You …Tube". He attempts to extinguish the ghost's light with its own cap, wrestling it to the ground. However, the light that shines from the ghost cannot be put out.
The Ghost of Christmas Present AKA Rosco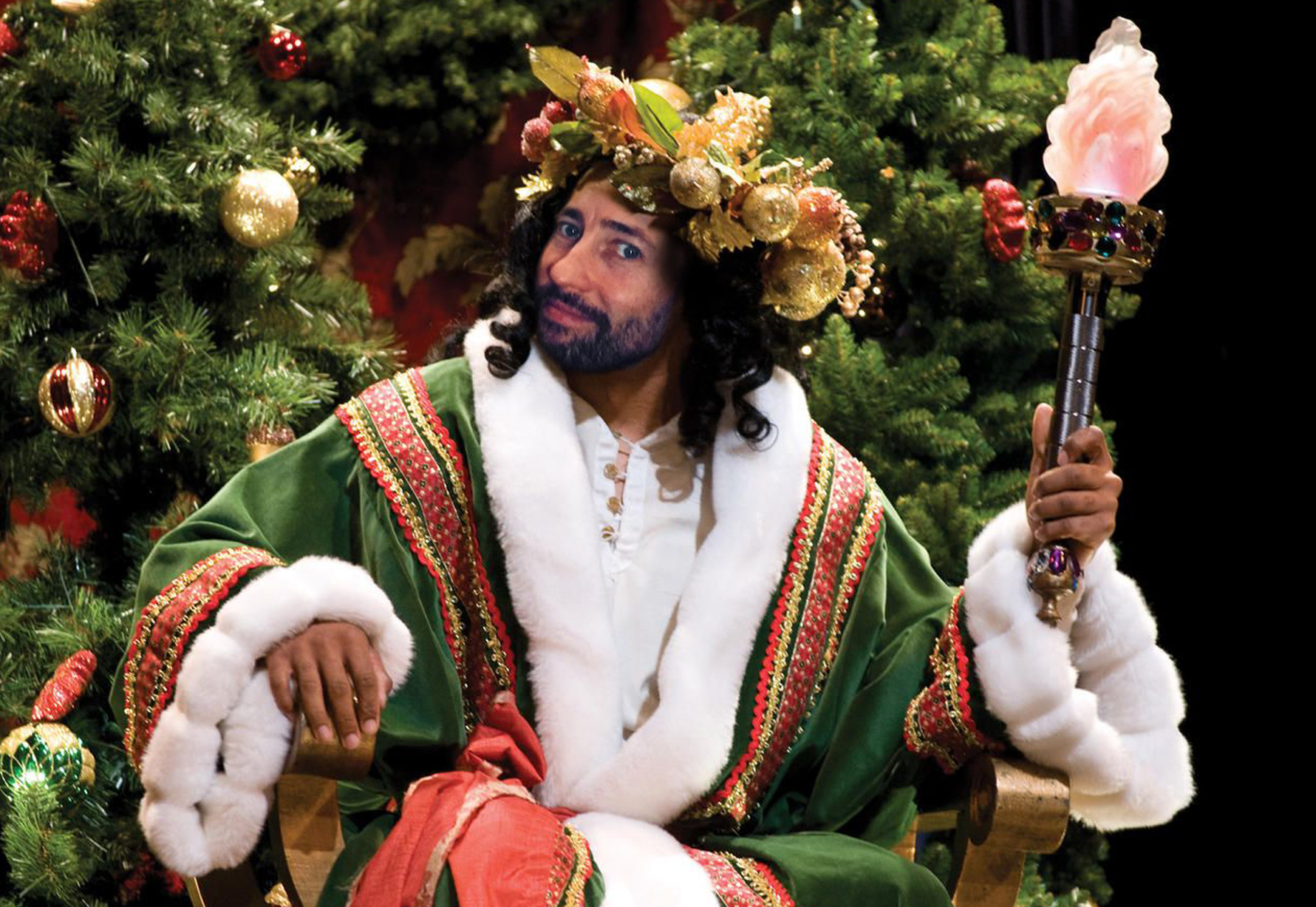 The church clock strikes one once again, startling Smash, who awakes mid-snore. Glad to be awake, he hopes to confront the second spirit just as it arrives. The echoes of the church bell fade, however, and no ghost appears. Somewhat disappointed, Smash waits for 15 minutes after which a bright light begins to stream down upon him. Curious and a bit befuddled, Smash pads into the other room where he finds the second spirit waiting for him.
The figure, a majestic giant – although not quite as big as the ghost of Init – clad in green robes, sits atop a throne made of various football trophies. In a booming voice, the spirit announces himself as the Ghost of Christmas Present. "Smasher me auld mucka, how the heck are you?". " Rosco?" Stutters Smash "Oh no my friend, whilst I bare an uncanny resemblance to your Black and White shrouded brother, I said I am the Ghost of Christmas present. I am here to show you the players who are currently bang in form, the ones you should be putting in your half-arsed article. Grab my robe, let's go on a little journey". Upon doing so, the trophies and the room vanish instantly and Scrooge finds himself alongside the spirit amid an empty stadium, a football match plays out in front of him…
Keeper
"Look down there dear boy" proclaimed the ghost, "John Stones?" Asks Smash Nervously, "no, not John Bloody Stones, don't be fooled by his recent form or even the fact he seems to have nailed down a spot. No, it's the keeper I'm showing you, Ederson". "But but no sane FPL manager changes their keeper mid-season" stuttered Smash. "Well, yes, there is that, but at £6 million he's about as safe as they come, and furthermore, his team – Manchester City – has a game in the upcoming BGW18". "Why would I spend that sort of money when I can have a budget keeper who makes up his points with a plethora of saves and bonus that the likes of Ederson will never get?" asked Smash. "Well, because he has four clean sheets in his last five league games, he's the safest way into the Man City defence, and you won't be waiting nervously week in week out worrying if he starts or not".
"Fair comment", replied Smash. With that, the spirit whisked Smash up and out of the ground, they didn't have far to travel, finding themselves sat within the Kop.
Defender
"It seems like only yesteryear that Liverpool fullbacks were all the rage, but, whisper it quietly, some seem to think that there is merit in such things once more". "Liverpool have only kept four clean sheets all season", replied Smash. "And £7.2 million is an awful lot of money". "Your frugal ways are commendable, but sometimes you must speculate to accumulate".
"Andrew Robertson would be my pick of the two right now, indeed, no defender is in better form – he already has more assists – five – than any other defender and, with the visit of West Brom followed by a trip to St James' before the turn of the year, you could be wishing you had parted with an extra shilling or two this festive season".
Midfielder
"Who should I tip here, Salah?" asked Smash hopefully. The spirit laughed, a booming laugh that echoed around the empty stadium. "You are as lazy as you are skinflint Ebenezer, we have already covered off the Egyptian" Smash slumped into his seat. "Let us take a trip to the Midlands, here you will find your next tip". With that, the spirit whisked the pair into the night sky once more and, in the blink of an eye, they were sat in the empty stands of Villa Park. "Who are we here to see, Jack Grealish?" enquired Smash. "No, we don't want to look at him, that boy has unnaturally big calves – and did you see that picture of him doing the rounds? Very unprofessional.
"No, we are here to see Anwar El Ghazi. You'll like this one, he's cheap – £5.7 million – he's on pens and has scored three goals in his last two games (two of which were from the spot). The Villians don't have the best fixtures, but they do have a game in BGW18. Did I mention he's cheap?"
Forward
With that, the spirit whisked them back to Anfield. "Why did we leave only to return?" Asked Smash. "Well, that's the order of the article, now stop asking so many questions and follow the glowing white light on the pitch". Smash turned, the spirit was indeed right – a bright white light danced around the pitch. On closer inspection, he realised it was Roberto "Bobby" Firmino, the blinding glow coming from teeth that would not be out of place in a toothpaste advert.
"For too long has the Brazilian danced in the shadows of his illustrious teammates. But now, like his teeth, it is Bobby's time to dazzle. 25 points in his last 2 games, 2 goals, an assist, and maximum bonus in both. All this, for the knockdown price of £9.2 million. Few will turn to the Brazilian, but that is what makes him such an enticing prospect. Just under three per cent have him, do not ignore Bobby. And, let's face it, that is easier said than done". At that exact moment, Smash could have sworn that Firmino looked directly at him, a blinding white light flashed in his eyes and, with that, he found himself back in his bed.
The Ghost of Christmas Yet to Come was the spirit that filled Ebenezer Smash with the most fear, for the ghost represented the fear of death. However, when the clock chimed, and Smash awoke he found himself staring, not at the Spectre of Death, but a spirit that bared an uncanny resemblance to Matt… crossed with Del Boy Trotter.
The Ghost of Christmas Yet to Come, AKA Matt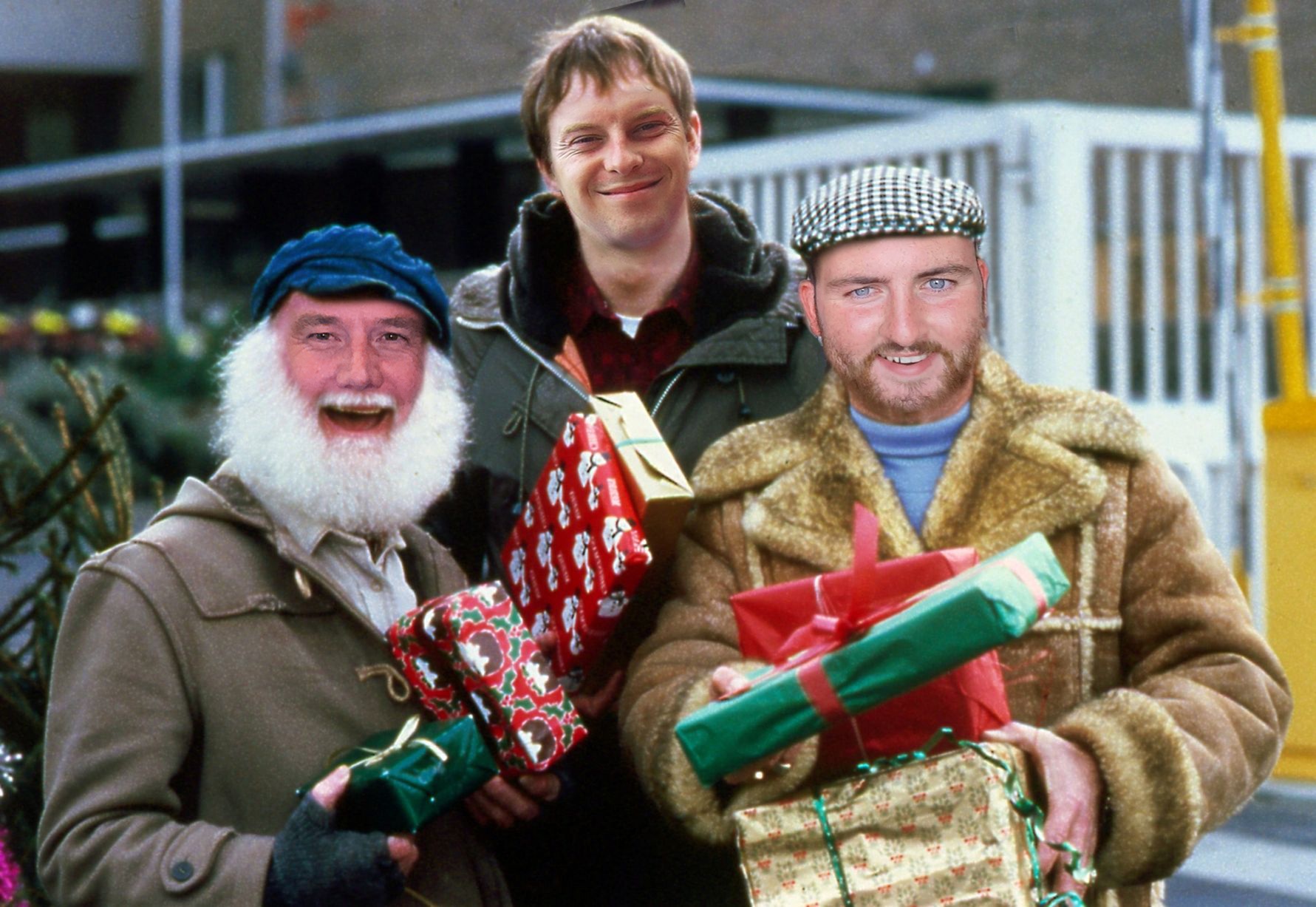 "Chateauneuf du Pape! This fantasy football malarkey has given us all the right hump, not just you, you wally! Did you not know there's a saying: "It's better to know you've lost than not to know you've won". Dear old mum, she used to say some bloody stupid things! Has she never played fantasy before? Who wants to know their team sucks?!
Well, I might be the Ghost of Christmases Yet To Come and usually I keep schtum about things but I have too many bargains to not share with a fellow penny pincher. Listen close because I won't repeat myself!"
Smash sat staring open-mouthed, barely able to get a word in edgeways. Before any voice could come out, the spirit once more began speaking.
Keeper
"Hugo Lloris has just had a shocker against the Foxes but boeuf a la mode! Forget about the past, that bloke has already visited, and take a look-see into the future. With future games, I can't see that lot from the north side of the city having much trouble for a while. The North Londoners play Wolves, Fulham, Leeds, Villa, and Sheffield United in their next five, you heard me, I said five, so they aren't affected by the BGW. Lovely Jubbly! Not only are they not taking a week off, but the teams they are playing aren't exactly banging in the goals. Triffic!
Now, I hear you like to keep a hold of your money – much like myself – and probably don't want to spend money on a premium goalkeeper – £5.6 million – but the price tag could be worth it. Get one over the rabble who own Martinez or McCarthy. The Frenchman is owned by just 7.1 per cent of managers, so that should see a nice jump in rank over those who don't have him.
Defender
"Now it's time to venture out of my backyard, and up north to Burnley. I heard there's another grumpy ol' wotsit who doesn't like spending money up there called Sean, you two should get along famously. Take your pick here my son, as we have bargains galore, even if you're brassic, you won't be stuck. You, me, and Dychey should grab a Christmas drink down at the Nag's Head, we would get along marvellously. I could point you in the direction of a £5.3 million defender, but I've already told you about a premium so let's drop a million. We could talk about Charlie Taylor at £4.5 million – but au contraire, my friend, for I can save you even more with my mate, Matthew Lowton, who will cost you a measly £4.4 million. How's that for a nice little earner? Well, there is more. Not only does Lowton save you plenty but gives you a cushty little differential over everyone else as he is owned by only 0.3 per cent of managers. With future fixtures of Leeds, Sheffield United and Fulham, the right-back should cop you a lot of clean sheets points and a hefty rise in rank. You know it makes sense, Ebenezer Smash!"
Midfielder
"Ah, back on home turf! Here we have a player from the East End, Jarrod Bowen. The lad has come from up north to play a bit of footie for West Ham. Jarrod might not exactly be considered a bargain at £6.4 million, but he does have a good run of games coming up, and if that plonker Antonio can stay fit, Bowen will actually have a decent striker to pass to.
Bowen has four goals and two assists this season and this could improve with the upcoming games against Brighton, Southampton and Everton, who have been a bit hit and miss at the back. This is probably the dodgiest of picks because West Ham aren't exactly flying high. Bowen hasn't lit up the world with his 61 points but really, he's only four points behind KDB – so if you are looking for value for money then he certainly offers that! You have a template that includes players who cost double what Jarrod does, so when you put it all in perspective, why not just take a punt on the West Ham winger you dipstick?!"
Forward
Now for the crème de la Menthe, as they say in France! I have left this chap 'til last, as he is the very best of bargain differentials for our teams. I spotted him when Rodders and I were down in Brighton for our holidays on the Jolly Boy's Outing. If you need to break away from the template of Dominic and 'Arry, well look no further as this boy, he not only saves you money but is barely owned! Danny Welbeck used to ply his trade up at the Gunners but has gone down to the seaside where he only costs £5.5 million and, for a third striker, you can't ask for better. The lad is pulling in some decent returns. Now you're probably thinking I'm pulling your leg as he only has two goals and two assists this season, but he came on as a sub against Sheffield United and scored, scooping up all three bonus points along the way. Why not jump on the crazy train before it pulls out of the station because he is only owned by 1.4 per cent of managers.
The big downside to old Danny Boy are his fixtures, Brighton play West Ham, Arsenal, Wolves, Man City and Leeds in their next five, but Danny will give you an extra body for that BGW even if it is against all those Juans and Miguels in Manchester. Why not take a punt on the striker for the festive period as you can always give him the ol' heave-ho later?"
Smash barely had time to respond before the ghost disappeared as fast as he had come. "Bah humbug" Smash uttered once more, though the vigour with which he had uttered those words previously had waned somewhat. Smash then drifted into a deep sleep, thoughts of points and green arrows dancing in his head.
A new dawn
When Smash awakes the next morn, something is different. Had it all been a dream? He silently wonders to himself. He looks down at his hastily written tips article and finds more names than he recalled writing. "The spirits!" He exclaims, "Init will be so proud, and perhaps my season is not yet over, but instead only just begun".
Grateful for a second chance at his season, Ebenezer sings the praises of the spirits. Upon realising he has been returned to Christmas morning, Smash begins shouting "Merry Christmas!" at the top of his lungs. Genuinely overjoyed and bubbling with excitement, Smash barely takes time to dress and dances while he shaves. In a blur, he runs into the street and offers transfer advice to the first boy he meets. He quickly jumps onto FF247, where he radiates such heartfelt bliss that the other members can hardly manage to swallow their shock at his surprising behaviour.
The following morning, Smash is once more on site in preparation for the Boxing Day games. He assumes a very stern demeanour and when members begin posting the same teams over and over again, Smash feigns disgust, begins to scold the members, before suddenly announcing that it is, in fact, all in jest and that he will offer his advice to one and all, no matter how many times they post.
As time passes, Smash is as good as his word: He helps Terminators in his latest -20 and becomes like a second father to Ivan who has even stopped his bating for the time being at least. Many people on site are puzzled by Smash's behaviour, but he merely laughs off their suspicions and doubts, vowing to bring a little of the Christmas spirit into every day, respecting the lessons of Christmas more than any man alive. As the writers all gather for their FF247 virtual Boxing day gathering, Init looks around the table and smiles, announcing "God bless us, everyone!"
Epilogue
That's your lot folks. It's been another fantastic year here at FF247, I'd like to say a special thanks to each and every one of you for making this site what it is. I'd also like to say a special thanks to all the other contributors for all the hard work they do on-site and behind the scenes. Well, that's us four done for another year. I would like to wish each and every one of you a very heartfelt Merry Christmas and if you don't celebrate Christmas then I wish you good fortunes in FPL, which is more meaningful I think.
Thanks for reading FPL Tips Gameweek 15. This article was written by Swirly, Rosco, MattX and of course Ebenezer (Smash).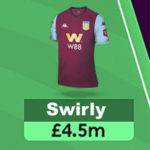 Swirly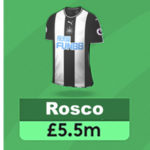 Rosco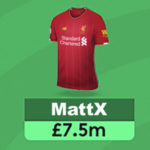 MattX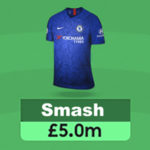 Smash
VOTE ON THIS WEEK'S CAPTAIN POLL GW15
FPL FIXTURE TRACKER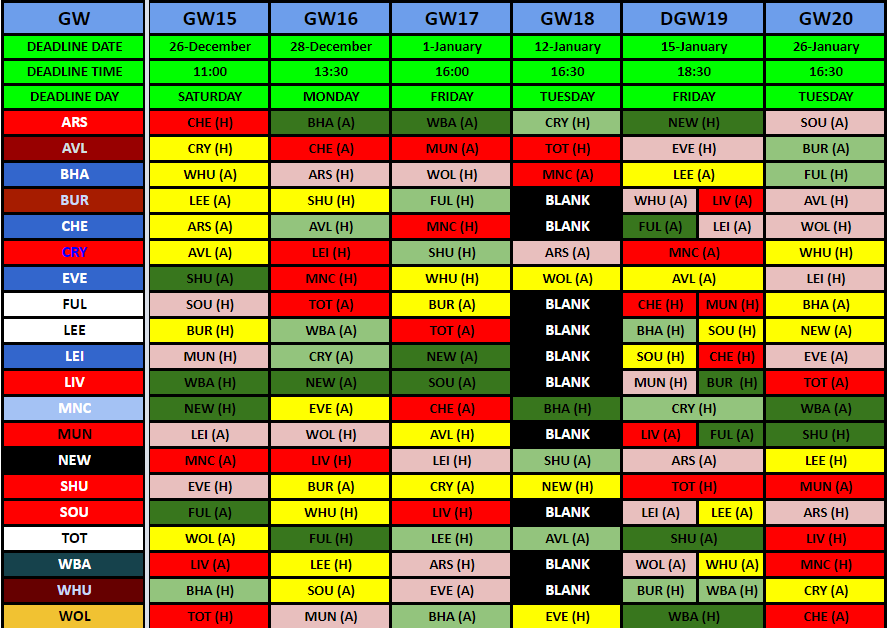 FIXTURE TRACKER LINK
Fantasy Football 247 League Codes:
All prizes must be claimed within 30 days of the final GW.