FPL Tips Gameweek 18
Welcome to FPL Tips Gameweek 18. If memory serves me correct, the first case of Covid in the UK was identified towards the end of last February. Who amongst us thought that 10 months later we'd be sitting here tearing what's left of our hair out as Covid makes FPL even more challenging than it was before. Oh for the days when all we had to worry about was rotation, now we must try to figure out which City players may have been close contacts of Benjamin Mendy and those big bum Latina's!!
The purpose of this article has always been to tip players but the most important tips I'll give you this week are, don't make rigid plans and for the love of god, DO NOT MAKE EARLY TRANSFERS… I don't care if KdB is going up in price tonight and you won't be able to afford him if you wait until the deadline.
That's the tough love out of the way, onto a few Tips! With many choosing to utilise their Free Hit chip this week I'm just focusing on GW18…
Goalkeepers and Defenders
If we start by taking a look at goals conceded over the past 4 games (not gameweeks) we'll find that of the teams that feature in GW18 Burnley, Everton & City have conceded two, Arsenal & Villa have conceded three, United, Newcastle, Spurs & Sheffield United have conceded five, while the remainder have conceded 7+. What about shots conceded on target? City have conceded just eight, Everton & Arsenal 10, Sheffield United, Brighton & Wolves 14, Burnley 15, United 16 and Newcastle 17, the remainder have given up 21+.
It might also be worth taking a look at the attacking stats of the teams. United have scored 11, Arsenal nine, Villa eight, City seven, Brighton six, Everton, Spurs and Wolves five, Burnley & Palace three while Newcastle & Sheffield United have managed just two and one. Shots on target? United 30, Villa 26, City 24, Arsenal 23, Wolves 18, Burnley 17, Spurs 15, Brighton 14, Palace 14, Everton 13, Newcastle 11 and Sheffield United eight.
Now let's remind ourselves of the matchups;
Sheffield United v Newcastle
Burnley v United
Wolves v Everton
City v Brighton
Villa v Spurs
Arsenal v Palace
So what can we take from all this? As we already knew City clearly have the best defence and they come up against a Brighton team who are unlikely to cause them many problems. Sheffield United and Newcastle have two of the bluntest attacks in the league meaning this could be destined for a dull 0-0 draw. Arsenal have suddenly remembered how to defend and come up against a Palace side who are relatively shy in front of goal. Burnley are a tight, well-organised, defence but come up against an in form United. United have given up the chances but have only conceded three and Burnley are never what you would consider potent in front of goal but their direct style might cause United problems. Everton could very well frustrate Wolves. I expect goals in the Villa v Spurs games, if it goes ahead. Therefore, I'd suggest targeting City, Arsenal, Newcastle, Everton & possibly United.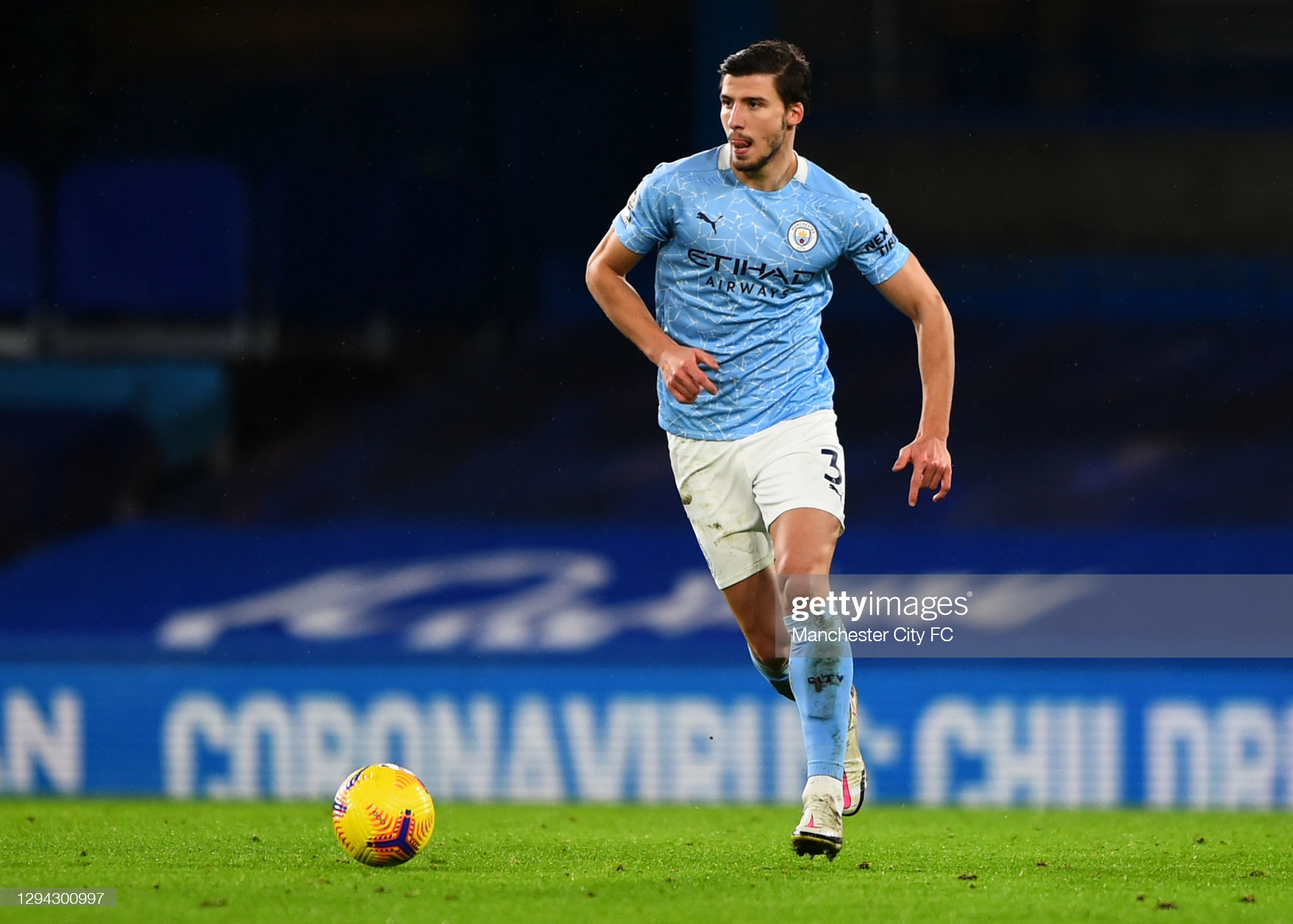 Let's look at some options. City coverage looks to be a 'must'. Goalkeeper Ederson is currently isolating having contracted Covid and may or may not be available. To be honest, at £6.0 I wouldn't consider him. In defence, the standout options are Ruben Dias, John Stones & Joao Cancelo. Dias has started every game since coming into the side in GW4; Stones has featured in six of the last seven games since coming into the side in GW10, while Cancelo has started all but one game since coming into the side in GW5. We worry about Pep's rotation but he hasn't been rotating these three! You really are picking them for their clean sheets as unfortunately none of them offer much of an attacking threat, between them they have just one assist for the season. Cancelo's underlying stats are more impressive but that's hardly surprising as he's a full-back. There's little to separate them but if I were to rank them, I'd go Dias, Stones, Cancelo. Dias is clearly the defensive lynchpin and Stones is that bit cheaper. Finally, should it be confirmed that Ederson will once again miss out those on their FH might want to consider Zack Steffen at £4.4m.
Arsenal's Bernd Leno is potentially the standout goalkeeper for those on a Free Hit this week. Despite their struggles this season, Arsenal actually have the 4th best defence in the league conceding just 19 goals, while Leno has claimed five clean sheets to date. Back to back clean sheets in his last two games, preceded by a penalty save against Chelsea will certainly have boosted his confidence. In terms of form and a one off fixture, he's probably the best value for money option this week. Kieran Tierney is finally starting to live up to the reputation he arrived at Arsenal with. Over the past four gameweeks, he ranks joint 2nd amongst defenders for touches in the opposition area and only Luke Shaw has created more chances. Against West Brom he ran riot. Admittedly, they made it easy for him but as the old saying goes you can only beat what's in front of you. If at £5.4m Tierney is too expensive for your budget Rob Holding is a more budget friendly option. Having made 14 appearances to date this season he is clearly Arteta's first choice centre back. Of course he's not as attacking as Tierney but he has managed three goal attempts over the past four gameweeks. He registered an assist against West Brom and has picked up 19pts in the last two gameweeks.
With a trip to Bramall Lane this weekend, Newcastle's Karl Darlow is certainly an option in goal. With just three clean sheets to date and 26 goals conceded, you won't be picking Darlow or any of his defensive colleagues for their stats! However, when you consider that Sheffield United have managed just eight, yes eight goals, from 17 games you suddenly realise that Darlow is an option. They've scored just one over the last four gameweeks and managed just eight shots on target. As you can see, this is all about how poor Sheffield's attack is, not how good Newcastle's defence is. What about Newcastle's defenders, all of whom are cheaper than Darlow. None of them are anything to write home about but Ciaran Clark has managed six touches in the opposition area and four goal attempts over the past four gameweeks, and comes in at £4.5m.
With Lucas Digne set to make a return to action in the Cup this weekend, those on a Free Hit could be tempted to take a one-week punt on the French international. Prior to his injury, he had registered five assists in just eight appearances.
Much maligned earlier in the season, United are now certainly title contenders. Over the course of the season they actually have the 7th worst defence in the league and have kept just four clean sheets. As I alluded to above, they haven't exactly tightened up of late but with Burnley being one of the more goal shy teams in the league, United coverage might not be a bad tactic. My pick would be Luke Shaw. The arrival of Alex Telles was supposed to signal the end of Shaw's United career but he has responded to the challenge and his performances have significantly improved. Over the last four gameweeks he's managed five touches in the opposition area although he hasn't managed any goal attempts. He has however created 12 chances in this period.
Romain Saiss also deserves a mention. Over the last four gameweeks the Moroccan has registered eight penalty area touches, nine goals attempts, four of which were on target and this has led to him scoring twice.
With the likes of Holding, Clark and Shaw all coming in under £4.8m you're unlikely to need a filler but if you do Crystal Palace's Tyrick Mitchell appears to have regained his spot.
Midfielders
Bruno Fernandes will feature in every Free Hit team this week and probably the majority of teams who aren't on a Free Hit. There's no point in me waffling on about him, as we all know what he's capable of. Should you fancy United to go well against Burnley you may want to consider doubling up on the United attack and include Marcus Rashford. He's scored twice in the last three and his underlying stats are good. Over the past four gameweeks he's had 27 (4th amongst mids) penalty area touches, 13 (3rd) goal attempts of which six (joint 2nd) were on target.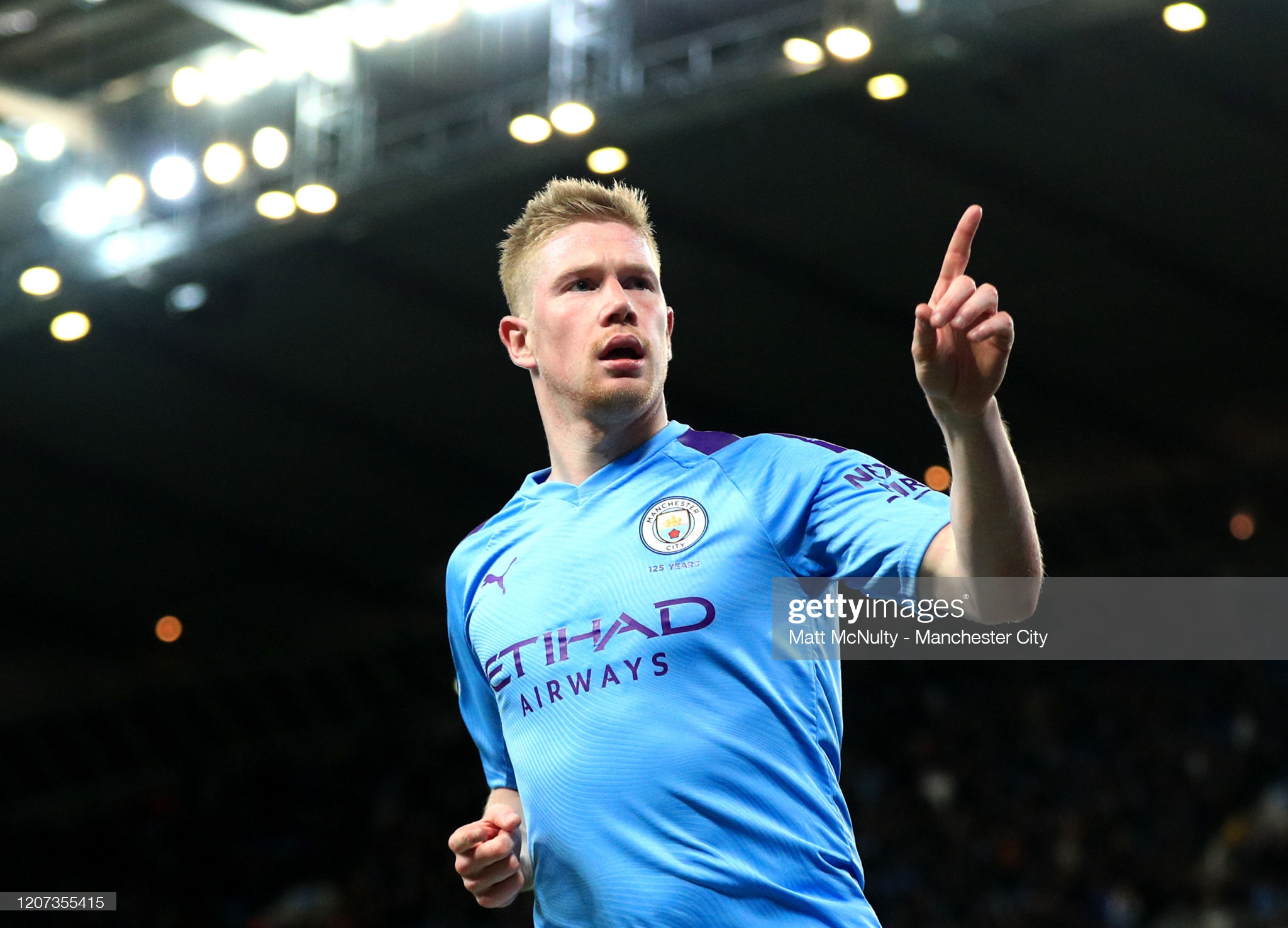 We also know what Kevin de Bruyne is capable of but I think it's safe to say that he hasn't reached those heights this season. In fairness to him, this is probably down to the form of his teammates rather than his own form. So far this season he has managed just three goals and eight assists, and is only the 8th highest scoring midfielder in the game. Over the course of the season we see that he's 3rd amongst midfielders for goal attempts and 3rd for chances created. City haven't been as free scoring this season as in previous ones but against Chelsea they looked the City we all know and love. The Belgian ran the show for City and I expect him to carry that form into the Brighton game.
Those looking for a solid differential should look no further than Raheem Sterling who currently features in just 5.3% of teams. He does however appear to be coming into some form and has registered two goals and four assists in his last six games.
Arsenal's recent upturn in form has coincided with youngster Bukayo Sako finding his own form. Having impressed at times last season, much was expected of the youngster going into the current campaign. Unfortunately, when you're surrounded by donkey's you tend to play like an ass! However, his talent is finally coming to the fore, he's picked up two goals and two assists in his last three games. His stats over the past four gameweeks are quite impressive for a 19 year old in a side that had been struggling. He doesn't get into the box as often as you might expect, he's had just 19 touches in the opposition area, which sees him rank 10th amongst midfielders. He has however managed 12 (4th) attempts on goal, with three (9th) on target. At £5.4m he's probably the best budget midfielder for GW18.
At the time of writing, the game between Villa & Spurs is still going ahead but the general consensus is that it will be postponed. That means we lose stellar midfield options in the shape of Son, Grealish and even El Ghazi who has been in great form of late. One such player could be Wolves' Pedro Neto who has four goals and five assists for the season, with two of those assists coming in his last three games. His recent underlying stats go some way to help his case. Over the past four gameweeks he's had 19 touches in the opposition area which ranks him 11th amongst midfielders, eight (13th) goal attempts, three (joint 9th) of which were on target. It's worth pointing out that many who feature above him do not feature this week.
Fillers? Arsenal's Emile Smith Rowe is just £4.3m and having made his first appearance of the season in GW15, he has three assists from three appearances.
Forwards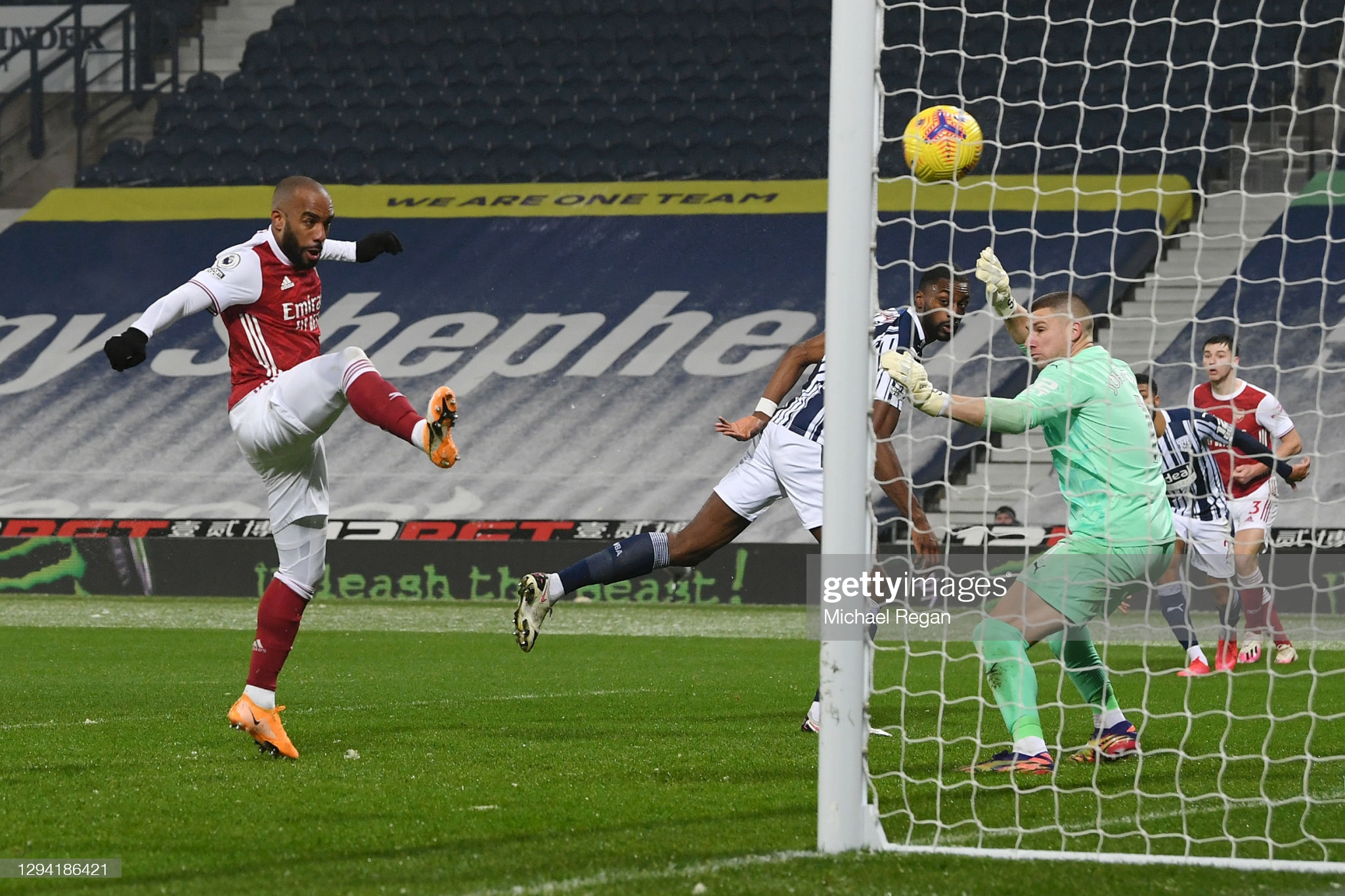 Having scored in each of the opening three games of the season it appeared as though Alexandre Lacazette was set to spearhead Arsenal's challenge for a top 4 spot. For some reason this hasn't been the case and he's been in and out of the team over the course of the season, and he didn't score again until GW15. However, he has now scored four in his last three games. Despite only playing 219 minutes over the past four gameweeks, his stats are quite impressive. He's had 20 (6th amongst forwards) penalty area touches, nine (joint 6th) goal attempts, seven (1st) of which were on target. Given both his and Arsenal's form, Arteta is highly unlikely to bench him on Thursday night.
I've referred to Newcastle's struggles in front of goal a number of times above but in Callum Wilson, they have a striker who knows where the goal is. The problem is, Newcastle don't create many chances so he invariably lives off scraps. Despite this, he has managed eight goals and four assists to date, and he loves a bonus point. His stats aren't the greatest but that's hardly surprising given his teammates inability to string a few meaningful passes together. However, Sheffield United typically find a way to give up some chances and I would expect Wilson to get a number of opportunities on Tuesday night.
There really is a dearth of forwards to choose from this week! You could take a punt of Anthony Martial but he's the definition of inconsistency, plus I'd rather take Rashford should you fancy Burnley to rough United up a S you could take a punt on Chris Wood but he's only managed three goals all season. Everton will hope to start Lucas Digne, James Rodriguez and Richarlison against Wolves. Should they manage this it will certainly be to the benefit of Dominic Calvert-Lewin who has struggled of late and hasn't scored since GW11.
Fillers? Rhian Brewster. The way this FPL season is going, the youngster is bound to get a hat-trick!
Assuming Villa Spurs is called off, two or even one up top would appear the sensible way to approach your Free Hit.
Thanks for reading FPL Tips Gameweek 18. This article was written by Kop.
VOTE ON THIS WEEK'S CAPTAIN POLL GW18
FPL FIXTURE TRACKER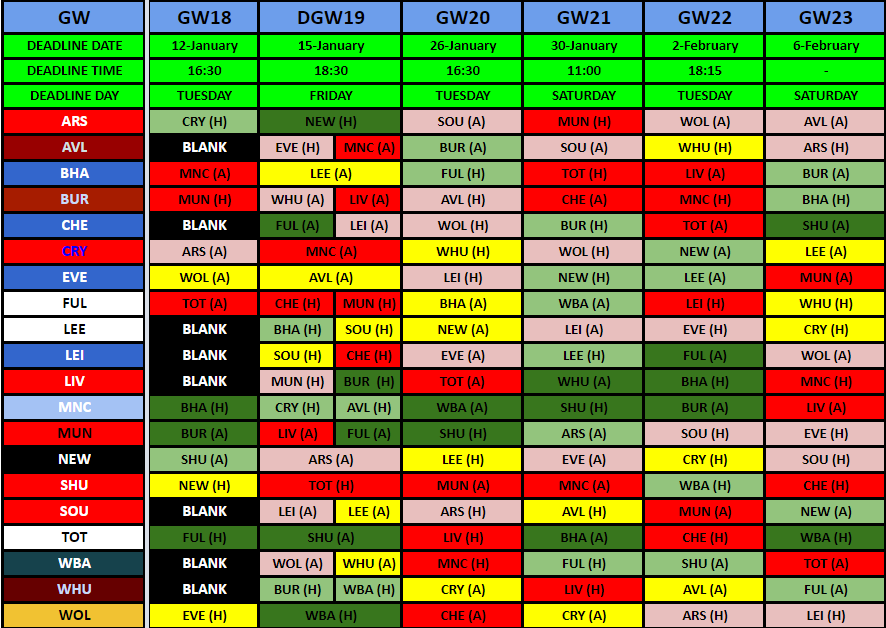 FIXTURE TRACKER LINK