FPL Tips Gameweek 30
Welcome to FPL Tips Gameweek 30
Tips can be very subjective and indeed not always relevant to each and every person reading an article. Some managers love a conservative, safe choice while others may a tad more daring or indeed reckless and indulge in high risk/reward punts. With that in mind we have changed things slightly this week. While we have kept the structure of the article the same we have asked four of our number, namely Swirly, Gallant Pioneer, Kop and Cookie to tip a play for each category.
As the regular readers will know by now, Kop is very much a conservative FPL manager, risk free. Cookie is the opposite – reckless, mad, loves a punt and doesn't mind hitting for it. Or them. While Swirly and GP lie somewhere in the middle.
Therefore hopefully there is something for everyone.
Goalkeepers
GP – Edouard Mendy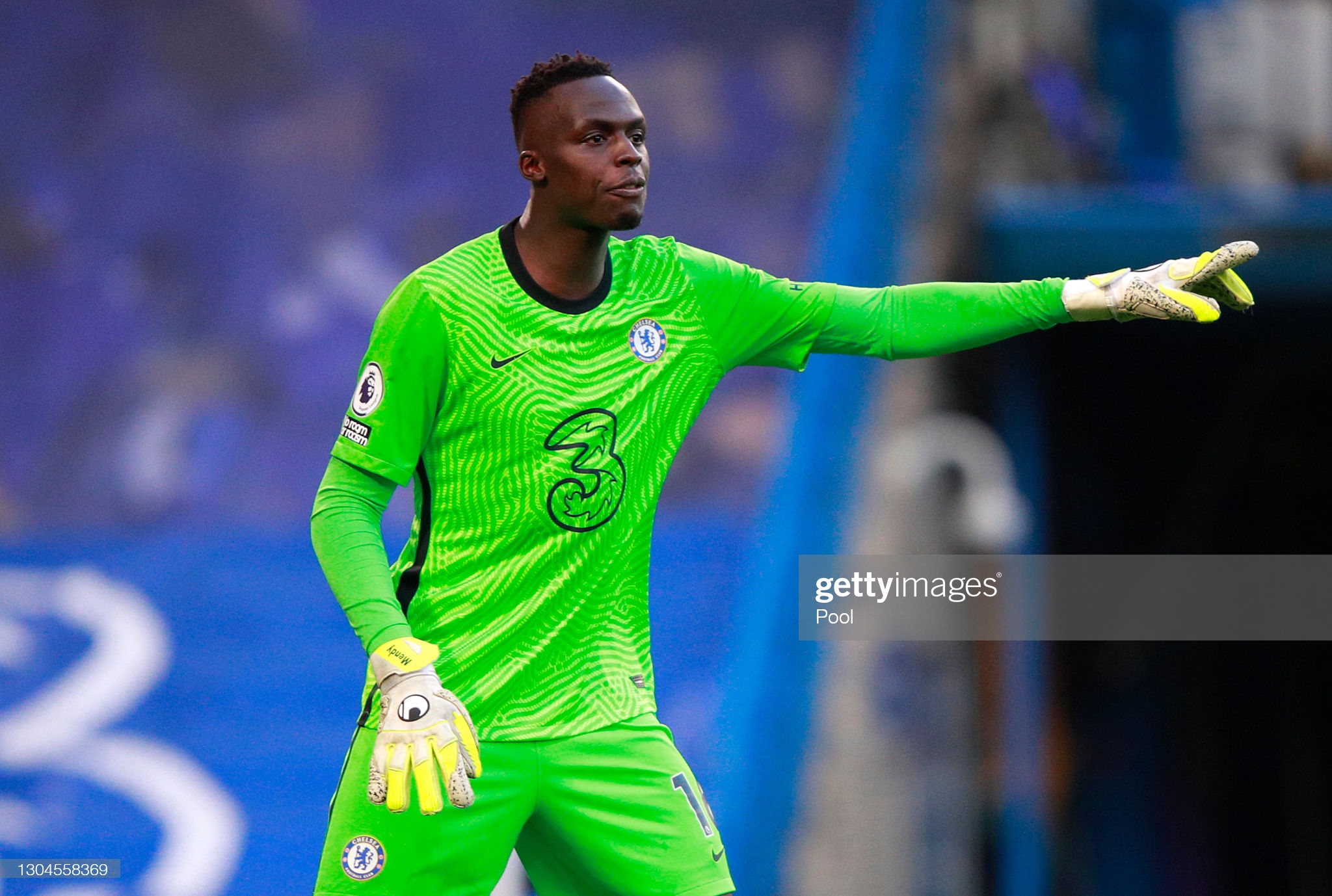 If you fancy (and you should!) dipping your bread into the Chelsea backline, then the French-born Senegalese international is your boy. Saves all the faff worrying about rotation in defence doesn't it? You see, the summer signing from Rennes has played all but three of the West London side's league matches this season and with Kepa taking the gloves for the FA Cup matches so far, Mendy is clearly the first choice goalkeeper featuring in all league games except one since GW6. He also played both legs of the all-important Champions League tie against Atletico Madrid. Not only is he good for clean sheets – only Ederson has more – he has picked up 5 bonus points combined in the goalless home draws with Leeds and Manchester United.
Kop – Dean Henderson
Initially I had written a piece on Fraser Forster based around Southampton's next three games. However, with their game in GW32 now Spurs (a) rather than Palace (h), I have turned my attentions elsewhere. Instead of Forster, I'm now backing Dean Henderson to keep the gloves at Old Trafford. United have kept 12 clean sheets to date and looking at their fixtures over the coming gameweeks they're a good bet to build upon that. Admittedly, Henderson has only been responsible for three of these although it is worth pointing out that these have come in the last three gameweeks. With United currently struggling for goals their chances of a 2nd place finish in the league appear to rest on the shoulders of the defence.
Swirly – Jordan Pickford
I'll be the first to admit that this guy isn't usually what you'd call a conservative option, based on recent history. If you were to ask Rosco, he'd certainly have another C word he could refer to this guy by. Anyway, the reason I've picked him is that the shot stopper goes into Gameweek 30 following a rest after his injury against Burnley and still with fresh memories of the three consecutive clean sheets against Liverpool, Southampton and West Brom. This week, it's a home tie against Crystal Palace, who have scored just four in the last seven, before Brighton, who may have put three past Newcastle (though the Accrington Stanley Under 10's could do that at the moment), but haven't been a massive goal threat in many other matches.
Cookie – Rui Patricio
For FPL managers who are looking for something a little bit different from Emi Martinez then Rui Patricio could well be your man. From GW's 31-35, Wolves' fixtures read as follows: Fulham, Sheffield United, Burnley, West Brom, Brighton – you're not going to get much better than that eh? And while you'd want decent coverage for that run, let's be honest, Wolves are pretty dull, don't score many and most will already have their defensive places taken up with more exciting options than Conor Coady. Patricio did of course suffer a bad head injury vs Liverpool but should be fine for GW31 and he's a lovely, boring, safe, reliable choice for this run of games. Five games, five clean sheets, you heard it here first.
Defenders
Kop – Conor Coady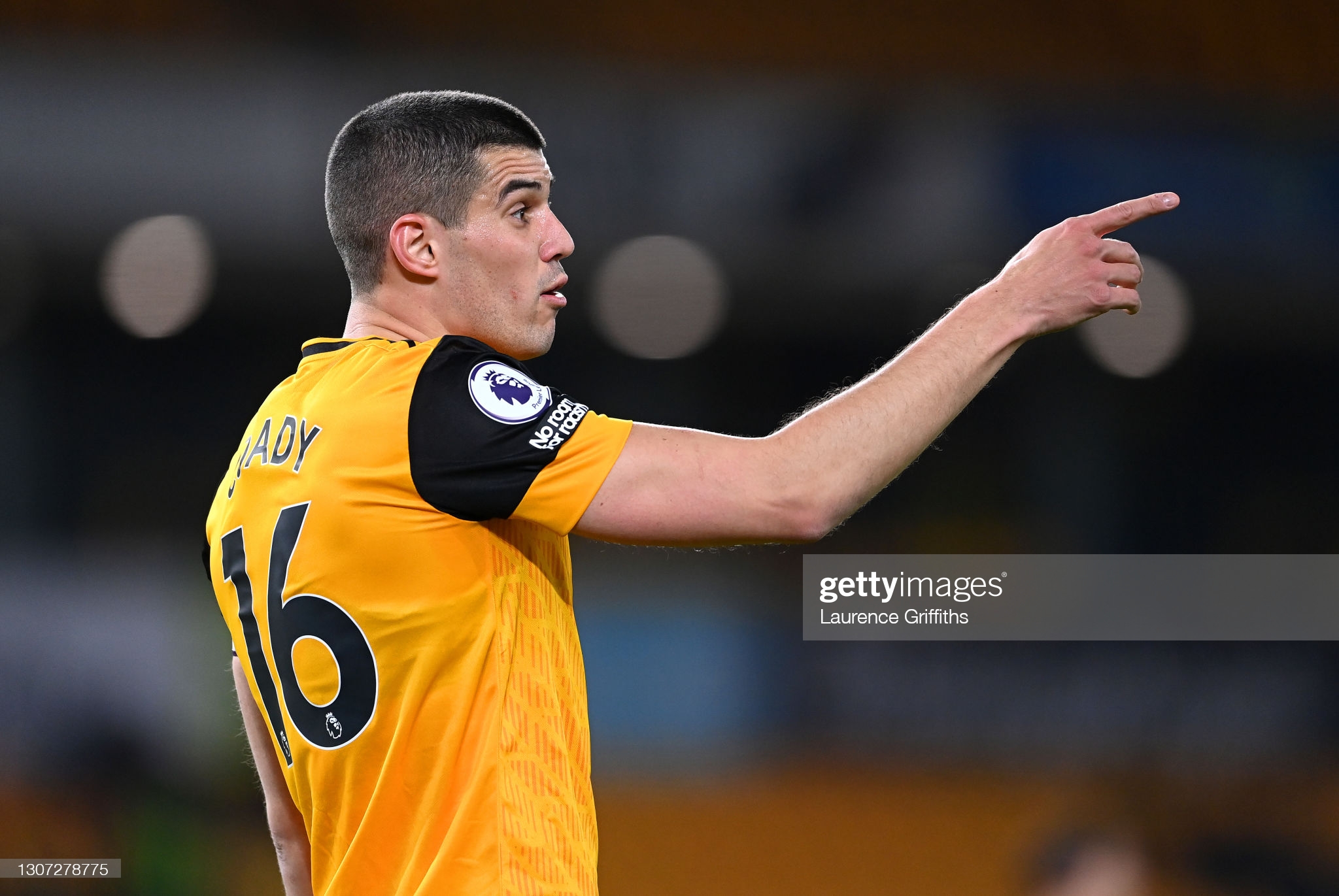 There's no denying that Wolves have not hit the heights of last season, when they finished in 7th position. They also had the 5th best defence in the league, conceding just 40 goals and keeping 13 clean sheets. This season, they have already conceded 38 goals from 29 games and kept eight clean sheets. However, things have improved of late and over the past six gameweeks they have conceded just seven goals and four of those were against City, while they've also kept two clean sheets.
Their fixtures between gameweeks 31 & 35 suggest a number of clean sheets (Cookie, they won't get 5!!) are a distinct possibility as they face Fulham (a), Sheffield United (h), Burnley (h), WBA (a) and Brighton (h).
Why Coady? At £4.8m, he's the cheapest and he's guaranteed to play. None of the Wolves defenders has offered much in the way of an attacking threat of late, so just go for the cheapest option.
Swirly – Rudiger
They say it's safety in numbers and, being such a conservative – with a little 'c' – FPL player, it's something I subscribe to when it comes to ownership. Whilst the likes of Shaw and Azpilicueta lead the way on transfers in, third-placed Antonio Rudiger is my pick as his £4.6m price is such great value. This is a guy who has collected seven of this campaign's nine clean sheets since Thomas Tuchel came to the helm and very much seems to be a centre of the plans, having been omitted for many games by Frank Lampard. Chelsea now have some tasty fixtures coming up – as Gameweek 32 is to be confirmed, probably after its own deadline – with West Brom at Stamford Bridge, followed by Crystal Palace away, before West Ham and Fulham in Gameweeks 33 and 34. Those are all games that you can look upon, given Chelsea's form, and safely predict more clean sheets, whilst Rudiger himself may even follow on from the previous campaigns and get in a cheeky goal or assist before this season finishes.
Cookie – TAA
Whenever has TAA been a reckless, wild punt? Well probably just about now with Liverpool suffering the most entertaining of title defences, not seen since Leicester or Blackburn days! I'm not going to blind you with statistics for TAA because Liverpool have been so bad this season but I fancy Klopp will be working as hard as ever to push his troops to more surge to the line in an attempt to salvage Champions League qualification. With TAA dropped by England, Klopp has had two weeks with the kid and while Klopp may not be the best defender of titles, he does know how to get the best out of people on a 1-2-1 level. Liverpool's fixtures are to die for from now until the end of the season, with only the trip to Old Trafford in GW34 looking problematical. There will be clean sheets along the way, rest assured of that – not every week but enough. Going forward, TAA has been better of late and has delivered the most crosses out of any defender over the last six weeks. Fixtures scream yes, form says don't waste your money – it's a punt, but it may just be a punt worth taking.
GP – Luke Shaw
I picked him before his assist for England by the way! The United left back has had a good run in the team – again, like Mendy, it's his understudy Alex Telles who is trusted with the obvious 'less' important FA Cup matches so you can be as sure as sure can be that Lukey will be the left back when United come up to play Burnley, Spurs, Brighton and Leeds in the league. Games which United could/should notch a couple of clean sheets and Shaw could add to his one goal and five assists so far this season. With no stats to hand to back this up, his crossing looks, at least to this writer, much more refined and threatening this season as well as being a very competent defender. Probably somewhat reflected actually in his 20 bonus points this season including maximum in his last TWO matches.
Midfielders
Swirly – Jesse Lingard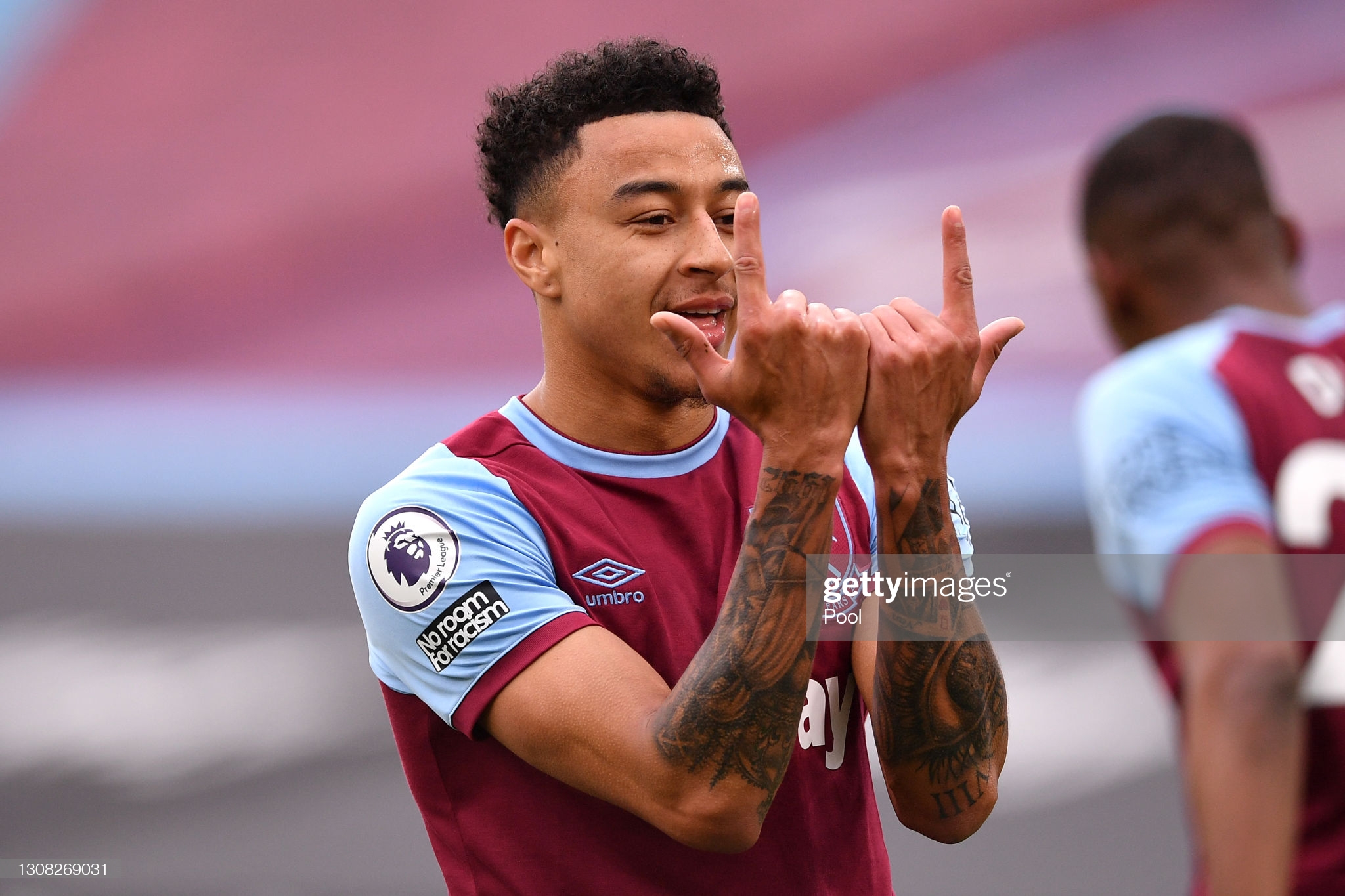 Playing at unrecognisable quality since his move to West Ham, Jesse Lingard has shown his new-found form isn't just a flash in the pan. The now £6.2m midfielder has recorded five goals and three assists in just 617 minutes of play for his club, with an excellent, confident performance in the England v San Marino game to boot. He unsurprisingly leads the way when it comes to transfers in, even when you take into account the cheap price, now standing at a healthy 15.3 per cent ownership. Bar Chelsea in Gameweek 33, those who are bringing him in – or even hit the jackpot by having him on their shopping list in Gameweek 29 – will be sure to be rewarded, as West Ham have quite a decent run of fixtures between now and the end of the season. If there's anyone in that team you can seemingly rely on for points, it's him. It's a funny old year!
Cookie – Kai Havertz
When Timo Werner arrived in the summer many were excited about Chelsea's new striker, but if recent team selection is anything to go by then Havertz is the Blues' new 'no.9'. Deployed there vs Everton, Havertz looked lively and 'at home' by all accounts while Tuchel lavished him with compliments and praise. With fixtures coming up vs West Brom, Palace, Brighton, West Ham and Fulham, Chelsea will be hungry to increase their goal tally, as will Havertz. And with Chelsea so solid at the back they will be tearing at these teams with James, CHO, Alonso and Chilwell delivering from the wings can you really see the Blues floundering against these lesser mortals? For those looking for a Son or Bale replacement he is ready made – if you fear KDB rotation or are bored of Salah's diminishing returns then jump on and you have some cash in the bank to upgrade elsewhere. A Havertz/TAA double up maybe?!
GP – Mason Mount
I picked him before his assist and goal for England by the way!
I love Mason Mount and prefer him to Phil Foden and Jack Grealish. There I said it. Actually I don't, I love all three but I get sad about the short shrift that Mount takes from some quarters. He has over 100 senior appearances and 30 goals in them. Has captained Chelsea and has 15 England caps and 4 goals. And has been trusted implicitly by all of Lampard, Southgate and Tuchel. He's 22.
Anyway, FPL wise, he is a lovely price at 7.0m and has four times broken the 10-point barrier in single matches this season. He has five goals and as many assists so far and is well on course to beat his 7 goals and 6 assists of last season. As Cookie mentions, he and Chelsea have a fine little run of winnable games and Mount as one of the occupiers of either 'one of the two' or 'one of the three' behind the main striker, he is going to get on the end of plenty of things. Looking at the numbers, the new German coach can take credit for this because the midfielder has increased his final third touches per 90 minutes, from 29.4 under Lampard to 43.6 since Tuchel arrived. Subsequently, his expected goals per 90 has jumped from 0.12 to 0.26.
Kop – Diogo Jota
Eyebrows, my own included, were raised back in September when Liverpool shelled out somewhere in the region of £41m for Jota. We were wrong. After scoring on his PL debut for the reds against Arsenal in GW3, he subsequently scored another four between gameweeks 6 & 10. Throw in four CL goals and he really had gotten off to a flier. He then picked up an injury in early December and only returned to action in GW26, coming off the bench against Chelsea. Since his return, he has scored against Wolves in GW28 and picked up two for Portugal against Serbia.
Liverpool's struggles over the past number of months have been well documented. However, if we take a look at each teams fixtures until the end of the season they arguably have the best set of fixtures. Fixtures over form?
If we look at the stats of Jota, Salah and Mane from Liverpool's last two games, we find that Mane leads the way with Jota a somewhat distant 3rd. However, Jota is the only one of the three to have picked up an attacking return over the two games. At £6.7m, he has the potential to offer serious value for money over the closing weeks. Currently featuring in just 4.6% of teams, he could be a whopper of a differential.
Forwards
Cookie – Che Adams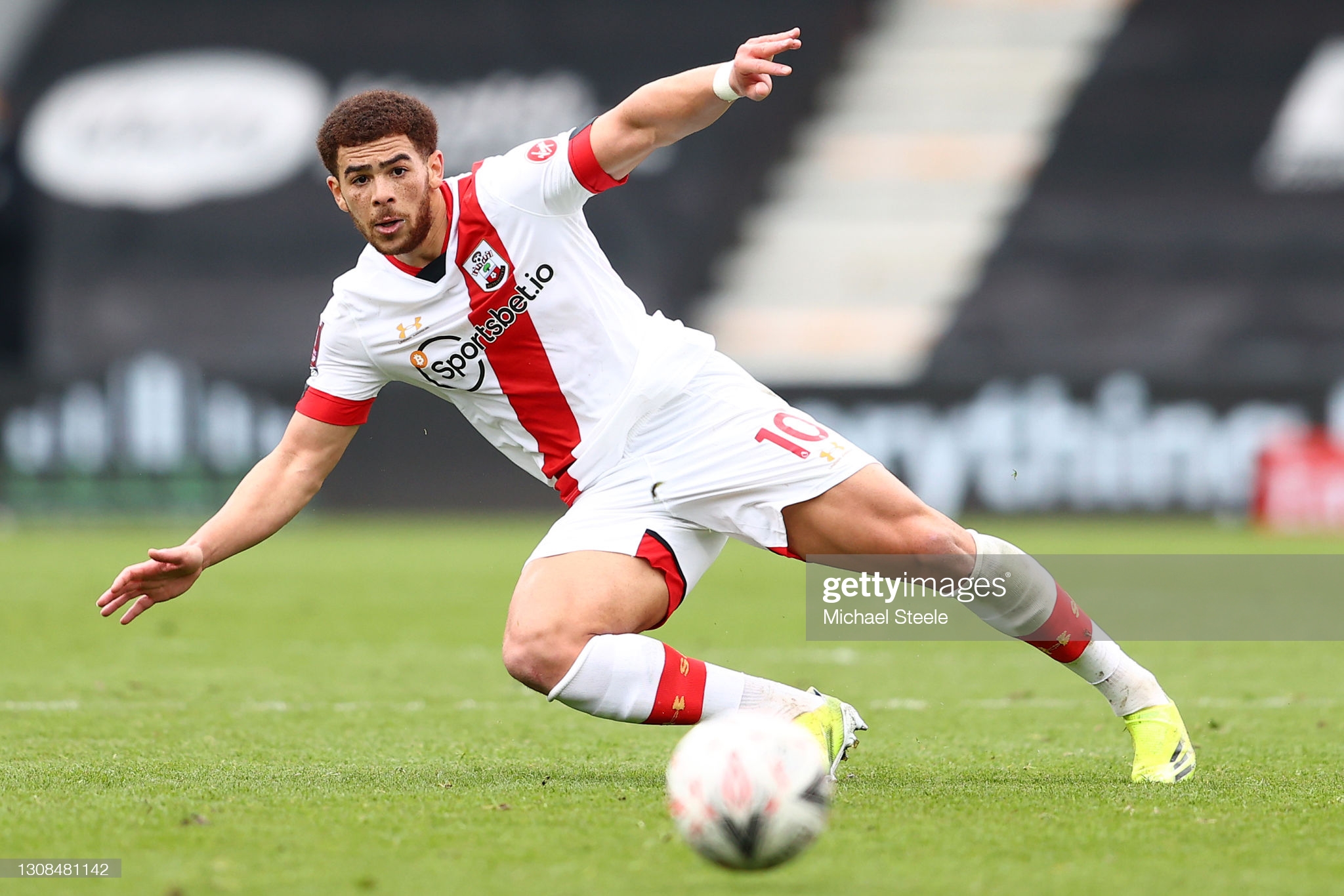 Form and fixtures – isn't that the perfect storm we're told to look out for in FPL? I believe it may well be in which case Che Adams clearly fits that bill – the striker has scored three goals in his last three league matches and now faces games vs Burnley, West Brom and either Palace or Spurs – neither of which can be considered much good defensively these days. Costing just 5.8m I'm not sure what else you're really after – use and abuse him for three game-weeks and then jump on Iheanacho in GW33. In every match bar two in which he has scored this season Adams has delivered bonus points and just imagine the relief Che will feel returning to Southampton have spent two weeks with the Scottish squad Form, fixtures, confidence = returns.
GP – Kelechi Iheanacho
*Scotland assist-maker and goal-scorer Che Adams you mean, Cookie?
Kelechi then. I got him in the picks nice and early having seen how he had SEVEN goals for Leicester in his final four matches before heading into the international break. He'll probably get a couple with Nigeria as well I thought. Not in the first game when he was subbed off at 71 minutes against Benin, fruitless in front of goal.
Going back to his form domestically, that is a remarkable run of goals in which he scored the equaliser at Burnley, the opener in the win at Brighton, followed up by a hat trick in the 5-0 demolition of Sheffield United and two goals in the cup defeat of Manchester United. These are huge goals and he can't not play when he comes back. City next at home but never mind, they pasted them 5-2 earlier in the season: because Brendan Rodgers.
Kop – Alexander Lacazette
Arsenal really are like a box of chocolates. Some might say they're more of a Jekyll & Hyde. Their form over the last eight games? Three wins, two draws and three losses. Given their fixtures between now and the end of the season, let's hope that we see more of Dr Jekyll than Mr Hyde. They have the fixtures and with three goals in his last four appearances, Lacazette has the form.
With 11 goals to his name over the season, only four forwards have scored more, and with an ownership of just 6.1%, he has gone somewhat under the radar. There is an argument that suggests he's not a guaranteed starter and while there may be some merit to such an argument, only on four occasions has he completely missed out in the league. There's also the small matter of the Europa League, but bizarrely Arteta chose to leave him on the bench against Olympiakos in the last 16.
Swirly – DCL
Whilst I can assure you it's coincidence I've picked two players of the team Inittowinit supports, at the same time I've been promoted to the management team, Dominic Calvert-Lewin has been a great asset this season. Indeed, I think that will continue too, as he's scored one and set up another for England – and contributed twice against San Marino – since coming back from injury. As I've mentioned with Pickford, the fixtures aren't bad either. Looking ahead, the £7.6m player faces a lacklustre Crystal Palace, before an away day in Brighton and then the leaky Spurs defence back at Goodison Park. All three teams have succumbed to a DCL goal already this season and I don't see any reason why he won't be on the goal scorer list once again.
Thanks for reading FPL Tips Gameweek 30. This article was written by Cookie, The Gallant Pioneer, Kop and Swirly.
VOTE ON THIS WEEK'S CAPTAIN POLL GW30
FPL FIXTURE TRACKER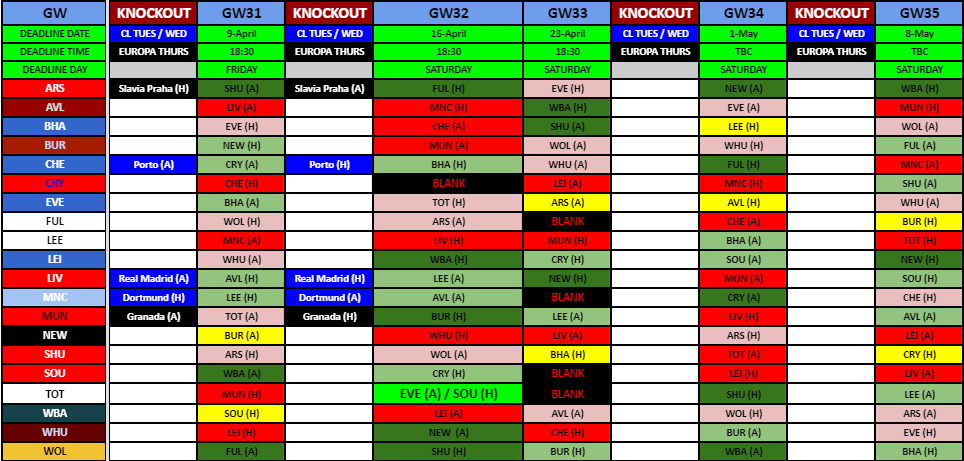 FIXTURE TRACKER LINK