Grab, Avoid or Bore Off! – Fantasy Premier League 2019-20
With the resumption of the Premier League, and of course FPL, things are finally back to normal, right? Well, not quite! That said, what is normal these days?
Whilst we have all been diligently following government legislation for what feels like an eternity, football of any description feels like a welcome distraction for some, and others an unnecessary risk. Wherever you sit on that debate we respect your opinion. Whether you're for or against football without fans matters little, that's how it's going to be, so let's just suck it up and get back to why we're here; FPL.
Maybe you used a Chip for the DGW that never was, blew your Wildcard preparing for fixtures that didn't happen, or used your weekly FT's during the lockdown perfecting your team only for everyone to be given unlimited Free Transfers. Dems the breaks kids.
With unlimited Free Transfers, Chips still to play and a whole host of changes to football that will likely have ramifications for our FPL season finale, we thought what better time to turn to our Amigo's and see how they plan to see out their season in style before riding off into the sunset… ready to come back again a few weeks later.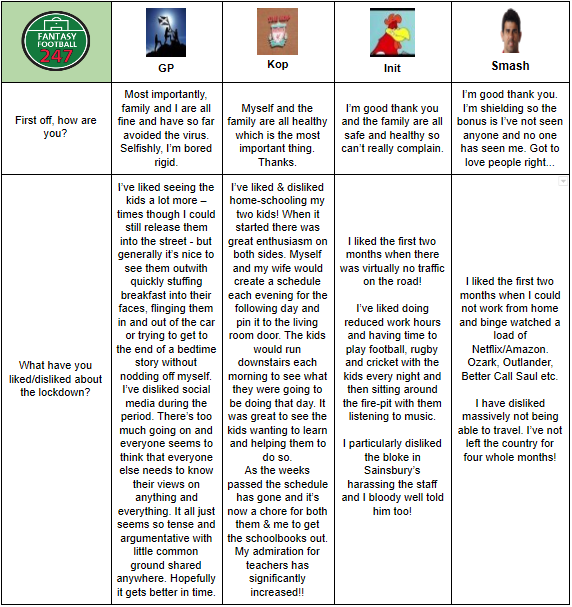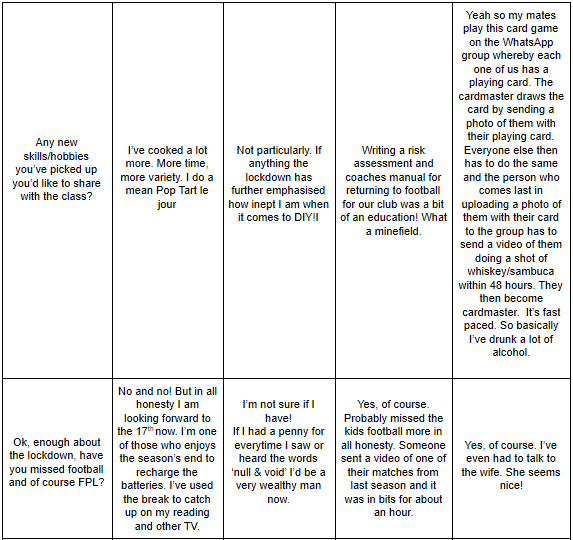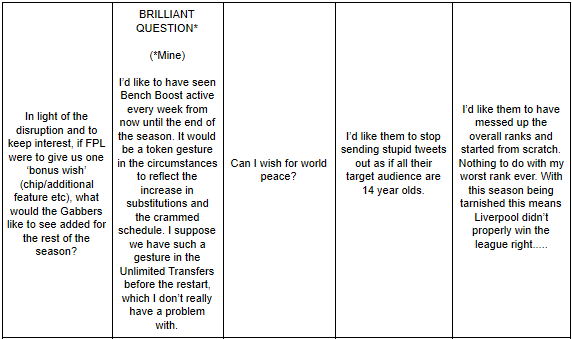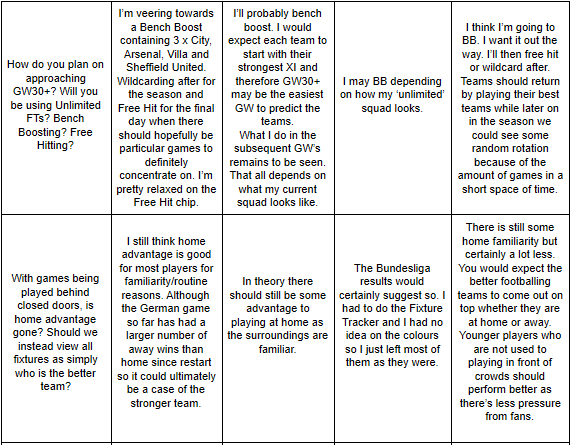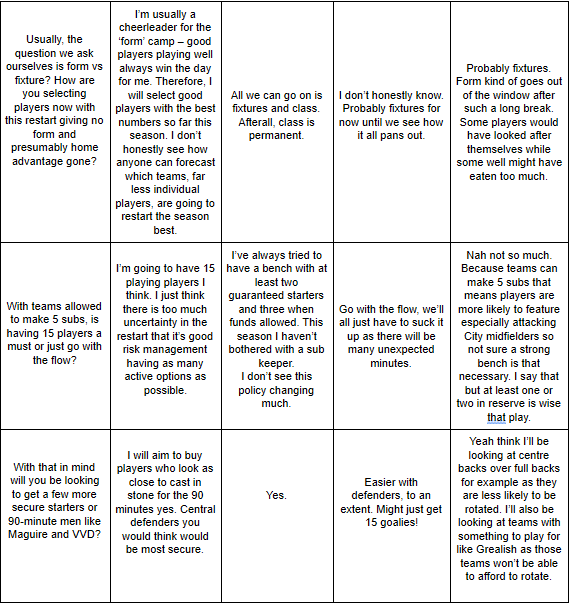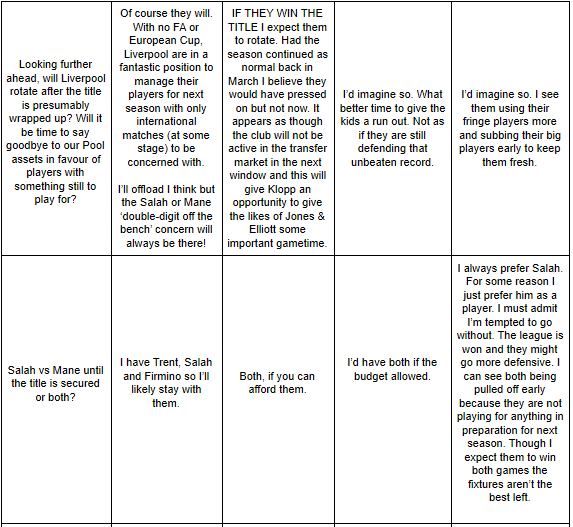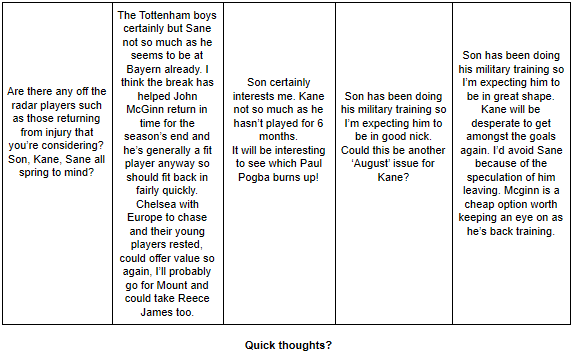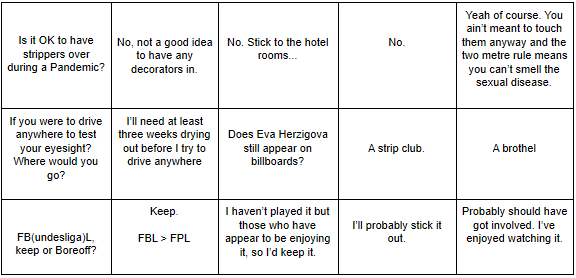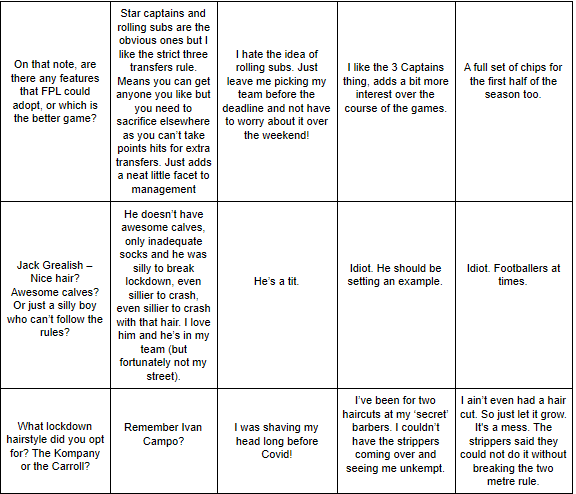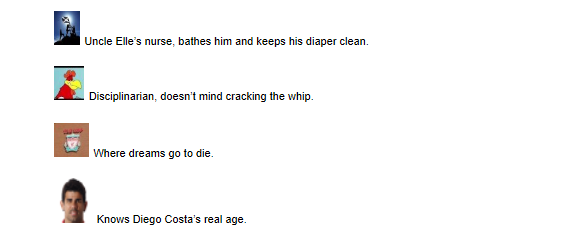 Thanks for reading Grab, Avoid or Bore Off!. This article was written by Rosco.
FPL FIXTURE TRACKER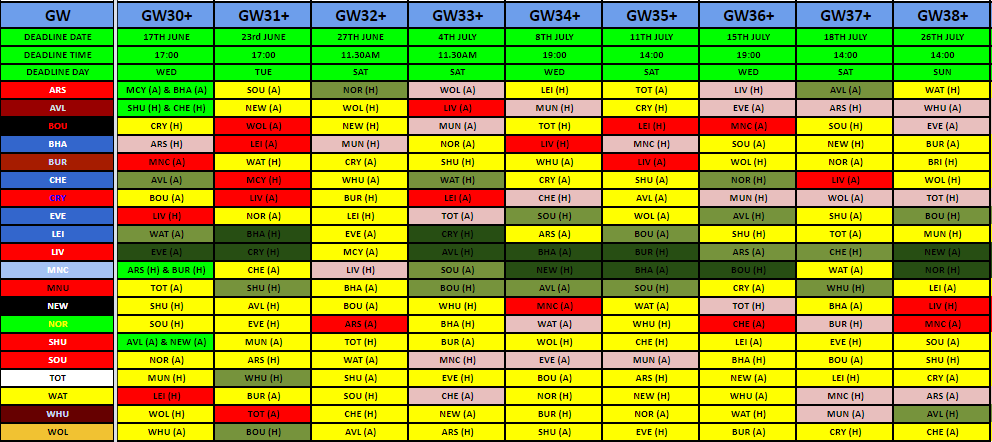 FIXTURE TRACKER LINK
Fantasy Football 247 League Codes: