Grab, Avoid or Bore Off! – Fantasy Premier League 2020-21
Guess who's back, back again….
With the FPL season getting closer and closer to starting it is of course time for Bore Off to also kickoff. I have gathered three of my esteemed colleagues: GP of Scottish fantasy fame, Rosco of FPL fame and… Cookie.
I asked for the site members to provide any questions they wanted answering, and did they ever! Some really great stuff was asked and hopefully this edition of Bore Off can provide you with some good answers to said questions. I want to send a special thanks to Smash, Stone Frog, Tornado, Silvers, Chipster and dennisim for providing the bulk of the questions, they basically wrote it for me.

Well, without further ado, let us see what the boys had to say.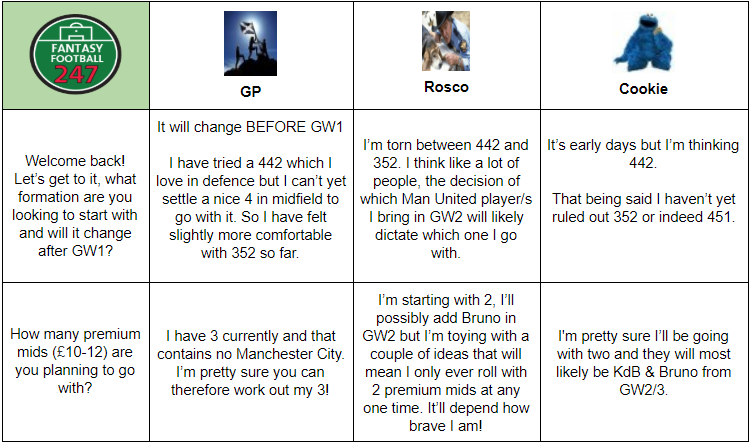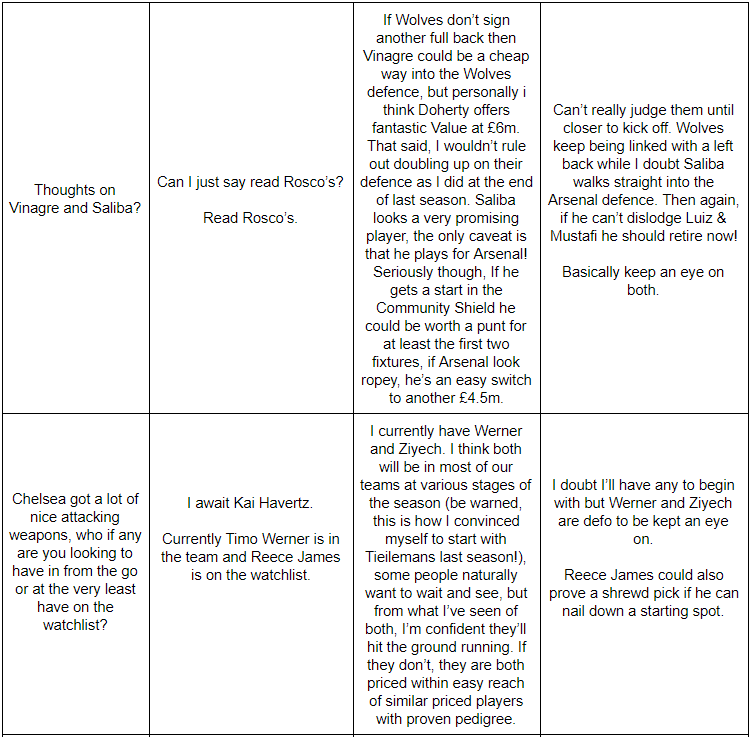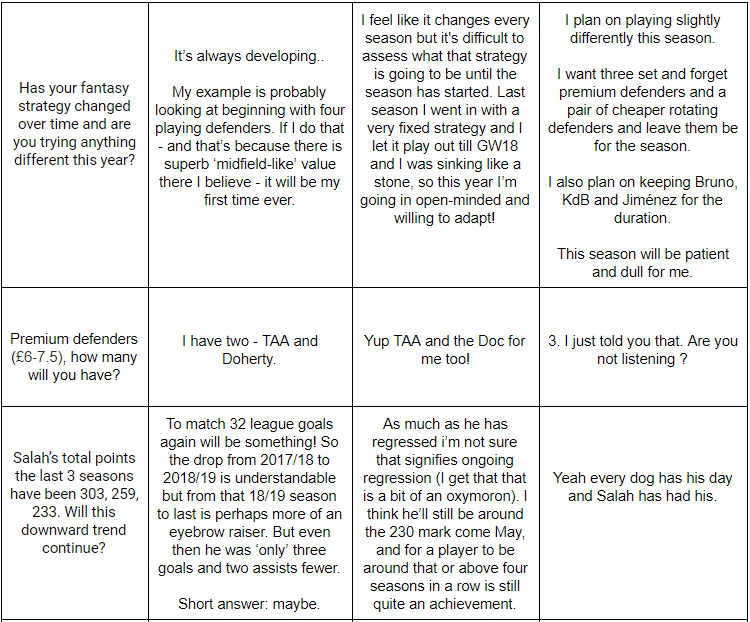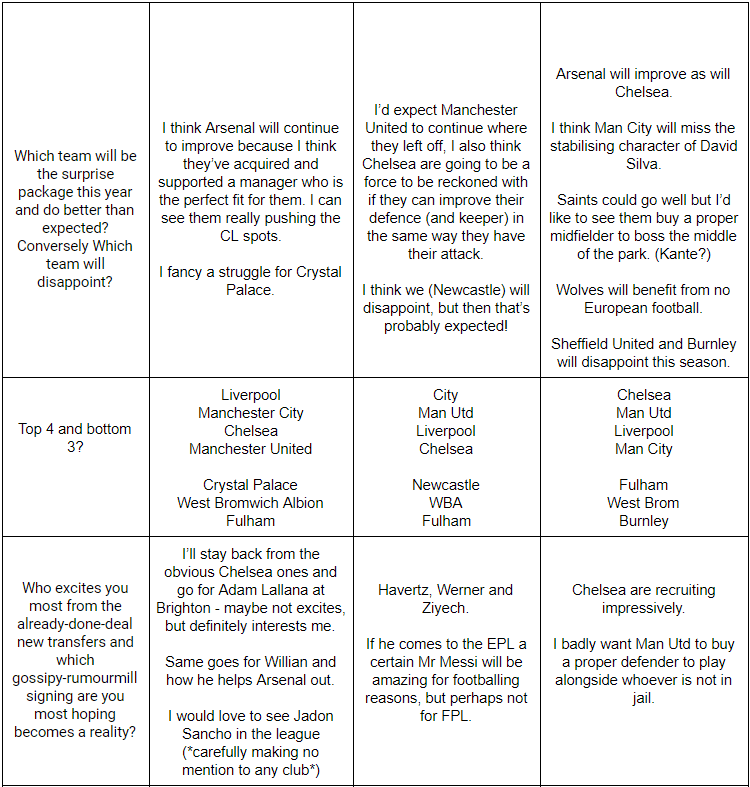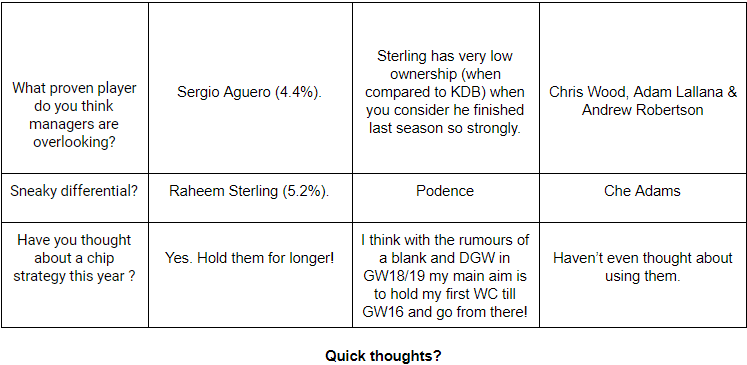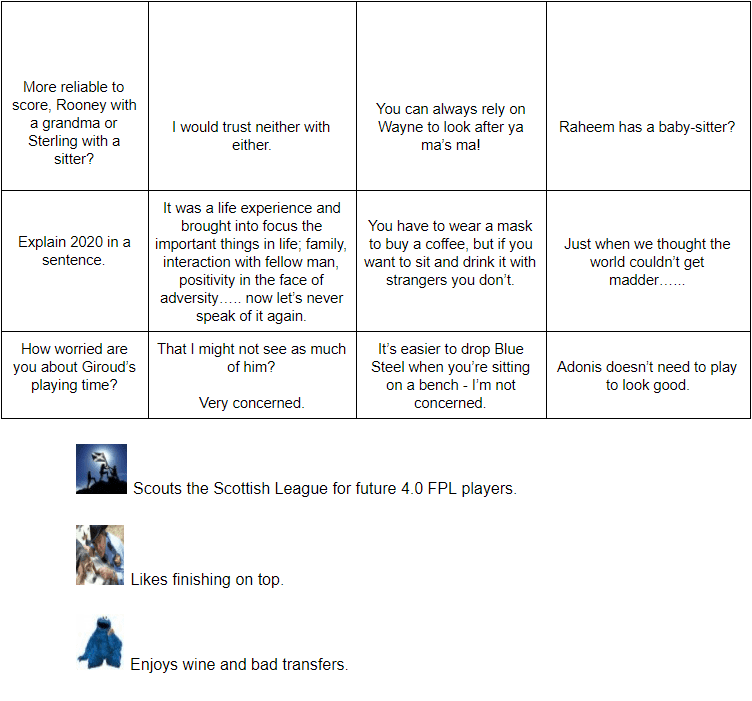 Thanks for reading Grab, Avoid or Bore Off!. This article was written by Mito21.
VOTE ON THIS WEEK'S CAPTAIN POLL GW1
FPL FIXTURE TRACKER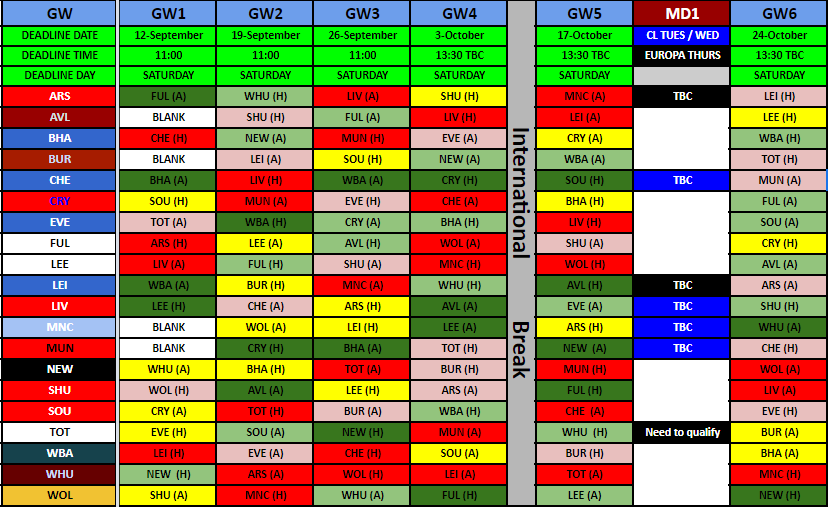 FIXTURE TRACKER LINK
For those who want their own tracker to play with, just make a copy using the link below;
Fantasy Football 247 League Codes:
All prizes must be claimed within 30 days of the final GW.