Welcome to GW21 Tips Fantasy Major League Soccer. As the World Cup is now in the books, and the new EPL season is around the corner, MLS enters the finale of the Spring season. We had another exciting round with 46 goals, including 5 braces. On the dark side, six red cards were issued in the process. The big event was the opening of the new home for D.C.United, the Audi Field Stadium, and the debut of their new star Wayne Rooney, who gently eased into his MLS career with an assist from the bench.
The next chapter starts now.#UnitedAtHome pic.twitter.com/U3llcsD0fQ

— D.C. United (@dcunited) July 14, 2018
Gameweek 20 Review
The round started in a typical MLS style with a 7-goal bonanza between Chicago and Philadelphia. NYCFC comfortably won both home games, with clean sheets, and moved closer to the leader Atlanta United, who only managed a draw while hosting Seattle Sounders. Dallas cemented their top position in the West with another win and there were victories for both LA Galaxy and Minnesota too. DCU christened their new home with an impressive win over Vancouver. After 9 games without a win, Orlando finally got the three points against Toronto (which extended their winless streak to 6). Elsewhere, NYRB returned with a narrow win over SKC to put more pressure on the top two teams in the East. The round finished with a goalless draw between LAFC and Portland.
31' Medunjanin
39' Nikolic
45'+3' Burke
69' Katai
73' Burke
90'+4' Schweinsteiger
90'+5' Accam

Yep. That happened. pic.twitter.com/G1o64JrV8A

— Major League Soccer (@MLS) July 12, 2018
Gameweek 21 Preview
This is a mixture of a bye and a double gameweek (DGW). Two teams will be on a double – Minnesota United (playing twice at home) and New England Revolution (playing twice away). The teams not playing this week are NYCFC, SKC and San Jose. We have another short turnaround, with the deadline on Wednesday night.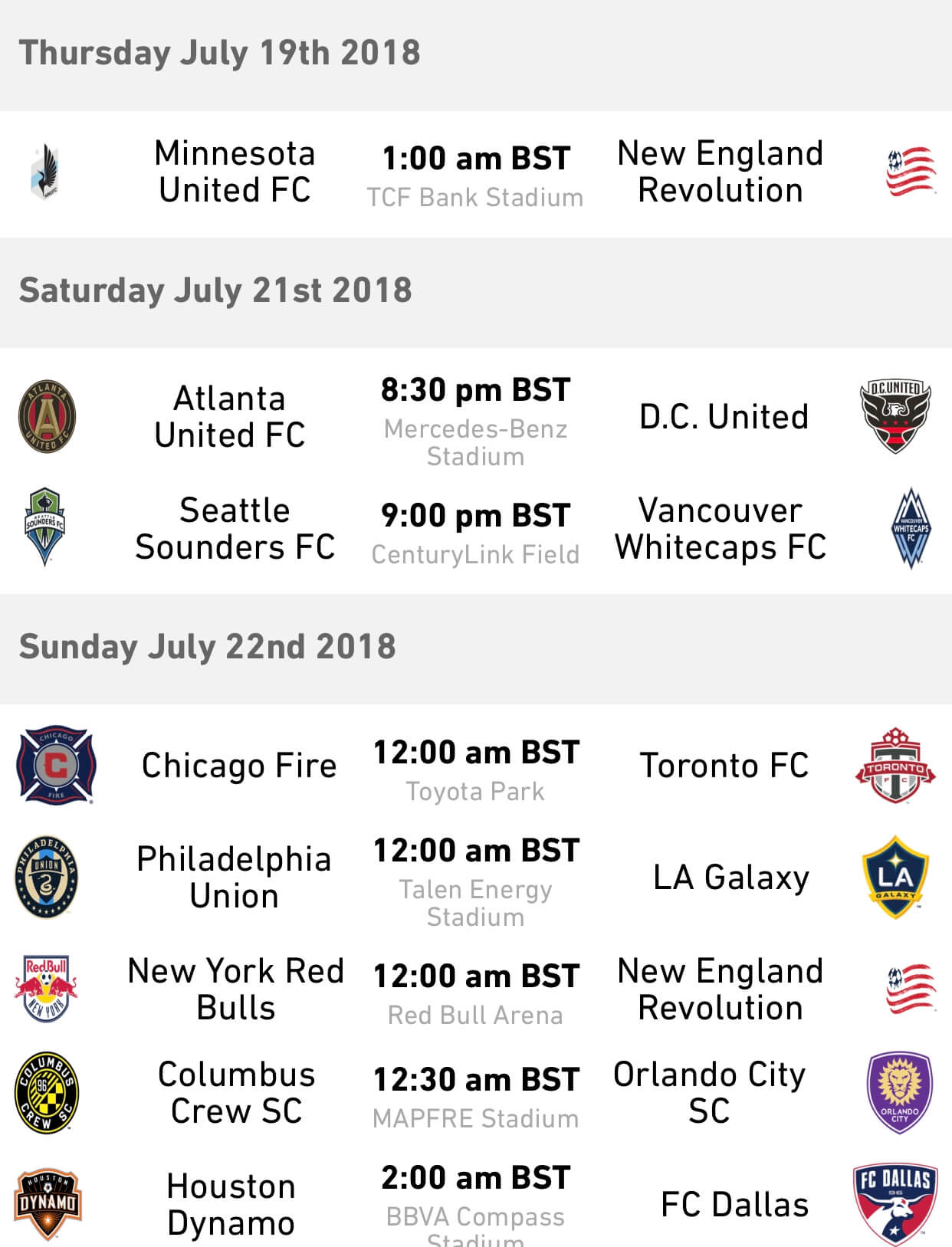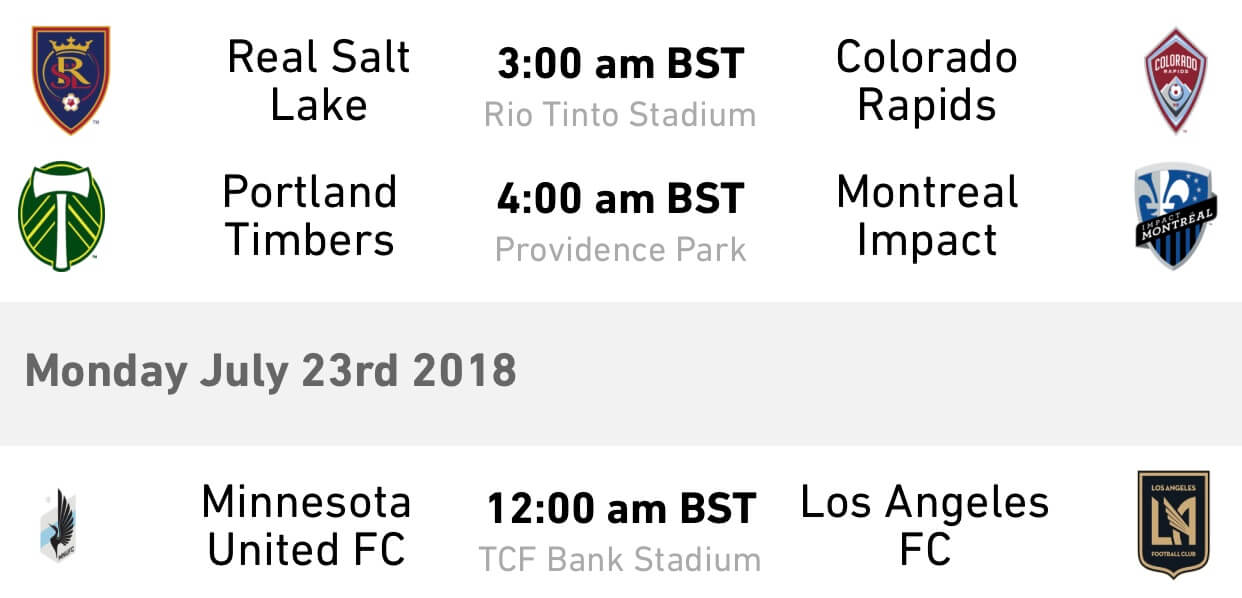 MIN ( W 7 D 1 L 11 ) vs NE ( W 7 D 7 L 5 )
The Loons remain inconsistent as always. Their record at the Allianz Field is in the average zone and as the only team playing twice at home this week some players should be considered.
Quintero will be the first choice for many. All six of his goals, including the hat trick against Toronto, were scored at home. Another one likely to appear is Ibarra, with five goals and three assists. Clean sheets are rare events but as it is an early game Shuttleworth could work out in a keeperoo, perhaps with an added defender.
The other team playing twice is the Revs and they are not the best when it comes to travels. They have only one win out of the seven games played so far. That said, four of their last five have ended in a draw, scoring eight goals between them. The team will be without Penilla due to a red card. Of course, Bunbury (10 goals and 2 assists) and Fagundez (6 goals and 7 assists) can't be ignored with two games.
https://twitter.com/MNUFC/status/1018308315170865152
ATL ( W 12 D 5 L 4 ) vs DCU ( W 3 D 5 L 7 )
The Five Stripes will try to recover from the embarrassing (by their standards) home draw against Seattle. No doubt Martinez will be a must have after scoring his 19th goal last week. Traditionally in a matchup like this, Almiron and Parkhurst will be present in many teams.
After the opening party at Audi Field, the Black and Red will be briefly back on the road. Last week they did very well and the new addition to the team (Rooney) received a warm welcome. All reports suggest that he brought the much-needed inspiration. Despite scoring, their away record is not great with 27 goals conceded.
SEA ( W 4 D 5 L 9 ) vs VAN ( W 7 D 5 L 8 )
It's not the year for last season's runners-up. At home they've secured just 8 of the possible 24 points. Lodeiro has only two goals in the last seven games since the return of injury, but keeps bringing bonus points. The visitors are almost in the same predicament, with very sketchy performances of late. If you don't have any better ideas, Kamara could be of interest, but he is inconsistent and more goal dependent for his points than Lodeiro.
CHI ( W 6 D 5 L 10 ) vs TOR ( W 4 D 4 L 11 )
This will be one of the most unpredictable games, between two teams currently in a bad form. Despite the last three consecutive losses, the Fire still find ways to score goals. I expect Nikolic and Katai to remain in many teams, as they were popular picks in the last round. It's likely that a few managers will stay faithful to the likes of Gio and give the Reds another chance.
A goal on his 100th appearance for @Nickismyname#TFCLive | #ORLvTOR pic.twitter.com/Y94AzCpvvT

— Toronto FC (@torontofc) July 15, 2018
PHI ( W 7 D 3 L 9 ) vs LA ( W 8 D 4 L 7 )
Philly will be happy to be back home after a rare road win against Chicago last week.
It will not be an easy game for the hosts as Galaxy are unbeaten in their last four away games and will want to keep the momentum going as they currently occupy the last playoff spot in the West. Expect Zlatan to be back for this game, after refusing to play on a plastic turf last week at the Gillette Stadium.
NYRB ( W 11 D 2 L 5 ) vs NE
The Bulls are in great form and are pushing for a top place in the East, with two and three games in hand over the leader and second placed team. They have an immaculate home record and have allowed only six goals at the Red Bull Arena this season. No doubt we will see the return of Bradley and company with a heavy presence in many teams.
Two goals in seven minutes ✔️
Three points ✔️

Marc Rzatkowski had himself a night! #RBNYvSKC pic.twitter.com/O1DjFWmxLf

— Major League Soccer (@MLS) July 15, 2018
New England is covered above.
CLB ( W 8 D 6 L 7 ) vs ORL ( W 7 D 1 L 11 )
Once again Zardes and Higuain could be popular, especially at home against the Lions. Despite Orlando's first win in over two months, it's perhaps too early to take a risk on any of them.
HOU ( W 7 D 5 L 6 ) vs DAL ( W 11 D 5 L 3 )
It is not easy to predict the outcome in the Texan Derby and it's very likely to end with a high scoring draw. Dynamo is on the brink of entering the top six in the West, while the visitors are already top in the same conference. The hosts haven't lost at the BBVA Compass Stadium since April 1st, so many will go with the likes of Elis, Quioto or Manotas. Take care if picking a defender, as Senderos didn't play last week despite his 19pt haul the week before. With Dallas it's more difficult to choose, as their sources of goals are very often different.
https://twitter.com/FCDallas/status/1018310191350210560
RSL ( W 9 D 2 L 9 ) vs COL ( W 4 D 4 L 11 )
Real share the best home record in the West with Dallas, where they have lost only once. They will be hosting the Rapids, who have won once on the road with only four goals scored. Rusnak is strongly recommended for this one (and perhaps a Real defender too).
POR ( W 8 D 6 L 3 ) vs MTL ( W 9 D 0 L 12 )
With the last goalless draw, the Timbers are on a 12-game unbeaten streak. On the other hand, the Canadians have been very poor on their travels, with nine losses and 24 goals conceded in them. No prices for guessing that Valeri will be the favourite pick here.
MIN vs LAFC ( W 10 D 5 L 4 )
Minnesota is covered above.
The Black and Gold are unbeaten in the last six games and are currently second in the Western Conference. Last week's home draw was disappointing, but they will try to bounce back with a full squad available.
Fantasy MLS Midseason
As you may already be aware, this year MLS has decided to split the fantasy game roster into two 'halves', with a Spring and a Fall season. Of course, being MLS, the original planned date for the season 'switchover' has already come and gone, but on current information this gameweek (21) is supposed to mark the end of the Spring season. With this in mind, it's our intention to set up a new FF247 MLS league for the Fall season (starting from GW22 next week), which will wipe the slate clean and give everybody a fair chance of starting over again. It's not entirely clear what happens to team value and player prices that have already built up during the Spring season, but as soon as we have any definitive information on this we will share it (hopefully as part of next week's article).
Going by the official rules, the Fall season league should happen automatically:
6.Spring/Fall Season
• The MLS Fantasy 2018 Season will be split into a Spring and Fall Season.
• At the conclusion of the Spring Season a winner will be crowned. You will be automatically enrolled in the same leagues for the commencement of the Fall Season. Each league will reset, giving you another chance to top your league. You can also join/leave leagues between seasons.
That last sentence should be taken as an open invite to anybody who isn't already in the FF247 MLS league to think about joining us for the Fall season. It's a fun game to play and some of the rules are quite different from FPL, so why not give it a try! ☺
Notes for your Diary
The US Open Cup quarter finals will be played on Wednesday and Philadelphia Union, Orlando City, Chicago Fire, Houston Dynamo, LAFC and Portland Timbers will be involved. As always, watch out for injuries and potential rotations.
Captain Suggestions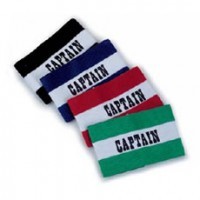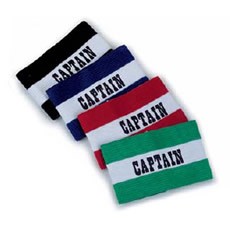 1. Martinez (ATL) The league's current top goalscorer, at home to DCU.
2. Bradley Wright-Phillips (NYRB) With 12 goals and 4 assists, hosting travel sick NE.
3. Quintero (MIN) First time captain contender, in great form and with two home games.
Deadline
Wednesday 18.07 at 8 PM EDT – Thursday 19.07 at 1 AM BST
Deadline
Best of luck to all Managers!

Post your teams below and we will be sure to help out as much as possible.
Thanks for reading: MLS Tips Fantasy Major League Soccer GW21. This article was written by Ivan The Terrible