[three_fourth padding="0 20px 0 0″]
[/three_fourth]Greetings from the warm and cozy Ivory Towers here at FF247 Headquarters. As I sat in our luxurious cafeteria this morning having breakfast and wondering what to write about, the hollandaise sauce from my Eggs Benedict dripped onto my hand-sewn FF247 uniform. After having the chef flogged for serving such runny sauce it came to me: hollandaise, bacon, delicious food, naps, family, time off from work, football (both kinds for us yanks), presents, fat men in red suits… – holidays! Yes, let's do a holiday article! And what better to do around the holidays than take stock of the year that was, make resolutions for the new year we will abandon quicker than Luis Suarez can say "chomp", and start wondering if our team has what it takes to finish the season strong and challenge for the league and/or grab one of the coveted UEFA Champions League or Europa League spots. Below we examine each Premier League team, taking a look at who might have made his team's Naughty or Nice list based on their play so far this season. Finally, we take a look at the team's Wish List as the January transfer window opens. Will they get the shiny gift they want, or will it be another lump of coal?
CHELSEA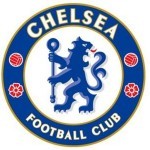 Nice: Eden Hazard and Cesc Fabregas. Overshadowed for the most of the season by new arrival Cesc Fabregas, the Belgian seems to have finally rediscovered the form which made him a must-have player last season. We have struggled all season working out which one to have in our teams, and we still think there will be little difference points-wide at the end of the season. Just make sure you have one of them in your team!
Naughty: Jose Mourinho. This really should not surprise anyone, though soccer player-turned-rugby prop Diego Costa was a close second place. Anyone who calls himself 'The Special One' is always going to make our naughty list.
Wish List: Mourinho has no use for your silly holiday or presents, but he will complain to the media that your failure to give him a gift proves there is a league-wide bias against his team.
Actual Present: *sighs* Premier League Championship *sighs*
[divider_1px]
MANCHESTER CITY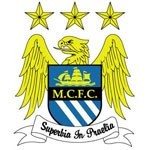 Nice: Joe Hart. Last season the goalkeeper's form was so shaky that then-backup Costel Pantilimon made seven starts in goal for City. The time on the bench must have done him some good. Hart has kept seven clean sheets thus far and we expect many more.
Naughty: City Forwards. Sergio Aguero missing time due to injury has surprised no one, but the injury crisis to City's striking department has been so dire that in City's last five matches Manuel Pellegrini twice played someone named Jose Pozo at forward and went sans-forward in the other three.
Wish List: Another year successfully dodging FIFA's Financial Fair Play rules.
Actual Present: Another year successfully dodging FIFA's Financial Fair Play rules.
[divider_1px]
MANCHESTER UNITED

Nice: David De Gea. In truth, it was hard to pick a United player who has exceeded fantasy expectations this season. We decided on De Gea after watching the goalkeeper single-handedly win games despite United's shambolic defence.
Naughty: Robin Van Persie. At £12.5 million Van Persie is the most expensive player in the game and, despite his recent form (5 goals in 7 games), we think it hard to justify his lofty price. There are cheaper and more reliable alternatives.
Wish List: Healthy defenders.
Actual Present: Long linked with Mats Hummels, we think United will strike a deal with Borussia Dortmund to bring the imposing defender to Old Trafford once the January transfer window opens.
[divider_1px]
WEST HAM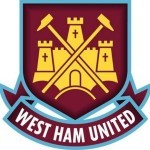 Nice: Andy Carroll and Stewart Downing. With three goals and two assists in his last six matches, we think Carroll may have finally rediscovered some form. Priced at only £7.0 we think Carroll has the potential to be a great second or third striker on many teams. If you told us at the start of the season we would be tipping Downing as a cheap fourth midfielder for your team we would rightfully have called you mad. The arrival of Diafra Sakho and return of Carroll has seen Downing get off to the best start of his career. We think he will continue to deliver the goods and makes an easy swap for owners looking to offload Swansea's Siggy.
Naughty: Kevin Nolan has never been one to set the fantasy world ablaze but, averaging 140 points a season over the last three campaigns, he was a player who could do a job for you as a fourth midfielder and made a great differential. With West Ham enjoying its best league position at Christmas in a long time it is both curious and disappointing to see the Nolan nowhere to be found in the fantasy player rankings.
Wish List: European qualification.
Actual Present: A manager that looks like Rugor Nass from Star Wars Episode One: the Phantom Menace.
[divider_1px]
SOUTHAMPTON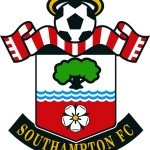 Nice: Fraser Forster and Graziano Pelle. A compelling argument could be made that Forster has been the best goalkeeper in the league this season. While he has yet to beat one of the league's "elite" teams his seven save performance in a 0-1 losing effort against Arsenal may well have been the best performance by a keeper this season. Making the jump from the Eredivisie to the Premier League, many expected Pelle to struggle adjusting to life in the Premiere League. Pelle has proved his doubters wrong netting eight goals and dishing out four assists.
Naughty: the doubters. Everyone assumed Southampton mad when they sold seemingly every key player from their 2013-2014 campaign. Anyone claiming they thought this Saints team would be better than last year's instalment at the start of the season is just lying.
Wish List: To stop being a feeder team for the league's top clubs.
Actual Present: Beating out Arsenal for the final Champions League spot.
[divider_1px]
ARSENAL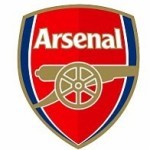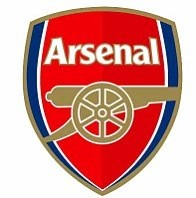 Nice: Alexis Sanchez. The Chilean arrived with great expectations and has surprised even Arsenal's harshest critics. A player who never stops moving and always seems to be in the right place at the right time, Sanchez is a special talent who will continue to put up massive points in the fantasy world. While he has managed to avoid this season's injury plague at Arsenal, we do worry his work-rate will eventually push him into the fabled injury danger zone.
Naughty: Arsene Wenger. The Boss' failure to locate and purchase a backup centre back cost Arsenal a shot at winning the league before the first ball was kicked in the 2014-15 season. With a roster stacked with world-class players, the failure to shore up the team's back line – with even a bargain-priced, over-the-hill veteran (where is Sebastian Squillachi when you need him?) – should cost the league's longest-tenured manager his job. To the dismay of Arsenal supporters, it will not.
Wish List: Centre back, centre back, defensive midfielder, centre back.
Actual Present: A 'healthy' Abou Diaby (it's like a new signing!). Hello Europa League.
[divider_1px]
SPURS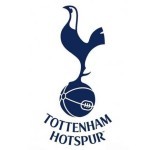 Nice: Christian Eriksen. The Danish midfielder has finally shown the talent we all saw when he played at Ajax. Having already matched his goal output for all of last season, we think the sky is the limit for Eriksen this year.
Naughty: Erik Lamela joined Spurs the same day as Eriksen and the two were expected to anchor a formidable midfield for years to come. The team-record signing has failed to replicate the playmaking skills that saw him light up Serie A, and it is likely he will leave the team in the summer of 2015 to try to resurrect his career elsewhere.
Wish List: Someone to take Emmanuel Adebayor and Roberto Soldado off their hands.
Actual Present: The continued emergence of promising youngster Harry Kane.
[divider_1px]
SWANSEA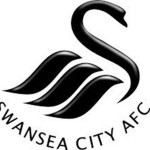 Nice: Wilfried Bony. With four goals in his last seven games it appears Bony is back and is on track to match or eclipse the 17 goals he scored last year. If Gylfi Siggurdson can stay healthy, Bony may well eclipse the 20 goal mark this year.
Naughty: Jonjo Shelvy. Remember him? This season was supposed to be a coming-of-age campaign for the former Liverpool man. Instead, he has fought injury and fitness, and on more than one occasion has found himself on the bench when healthy.
Wish List: For other Premier League teams to keep their greedy hands off their red-hot striker.
Actual Present: Siggy stays fit for an extended period of time and finally forms the scoring partnership with Bony Swans fans have been waiting for.
[divider_1px]
NEWCASTLE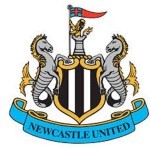 Nice: Signed from Feyenoord to replace Mathieu Debuchy, much was expected of right back Daryl Janmaat. Since his arrival the Dutchman has exceeded expectations and has more than one pundit wondering if he is better than the man he was signed to replace. With a six-year deal in place Newcastle have their right back spot locked down for the future.
Naughty: Much was expected when Siem De Jong signed a long-term deal this past summer. The Ajax captain was named vice-captain by Alan Pardew before he played a competitive minute for his new team. Injured in week three, De Jong has not featured since them and the team has set a tentative return date for the end of January.
Wish List: A single forward who can consistently score, a healthy goalkeeper.
Actual Present: Avoiding relegation.
[divider_1px]
LIVERPOOL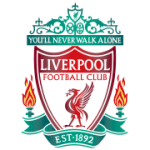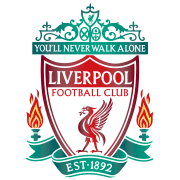 Nice: It is hard to blame Raheem Sterling for Liverpool's abysmal start to the 2014-15 campaign. The lightning-fast winger has all the talent in the world but does not have anyone around him who can match his class. Until Daniel Sturridge returns from injury, it appears likely Sterling's talent will continue to be wasted.
Naughty: Simon Mignolet. Once thought to be one of the up-and-coming goalkeeping talents in the Premier League, the bottom has fallen out for Mignolet this season. His play this season has been so bad that 32-year-old Australian journeyman Brad Jones has started three of Liverpool's last four games. While all of Liverpool's woes cannot be levied against Mignolet, a stronger presence in goal would have been the difference in more than one game this season.
Wish List: New Goalkeeper, healthy Daniel Sturridge.
Actual Present: Petr Cech on loan? Victor Valdes?
[divider_1px]
EVERTON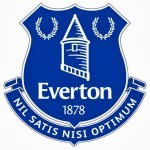 Nice: Steven Naismith has emerged as a viable complement to the physical style of forward Romelu Lukaku. Naismith picked up the slack while the rest of Everton's midfield fought through injuries. While never likely to put up flashy numbers, we think Naismith could quietly bag 10 goals this season.
Naughty: What the hell happened to Tim Howard? After tallying 15 clean sheets last season the bearded keeper stood on his head at the World Cup and, had the USA advanced one more round, he would likely have been named goalkeeper of the tournament. With only three clean sheets to his name so far, the American has already conceded 28 goals this season. He allowed only 38 all of last season. Ouch.
Wish List: Midfield continuity. One of only two top-flight teams to have only one midfielder play more than 1,000 minutes so far, Everton need their talented midfielders to stay healthy.
Actual Present: A mixed bag of candy: Kevin Mirallas will continue to impress, Ross Barkley will continue to disappoint, and Aiden McGeady will finally remind folks why Spartak Moscow once paid £9.5 million for him.
[divider_1px]
ASTON VILLA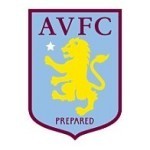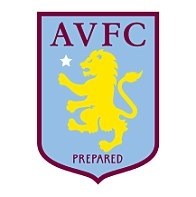 Nice: Bradley Guzan has carried this Aston Villa team on his shoulders for most of the 2014 campaign. His 64 saves is just three shy of leading the league, and he has allowed just over a goal a game this season (22 goals in 19 games). While the rest of the team has struggled with injuries and form, Guzan has been the rock at the back.
Naughty: It is hard to place Villa's defensive woes on one player, especially when that player has struggled with nagging injuries, but such is the fate for Ron Vlaar. The Dutchman is the heart and soul of the Villa back line and his absence this year has made Guzan's job that much harder.
Wish List: Brighton to make Darren Bent's one-month loan a permanent move.
Actual Present: A healthy Christian Benteke.
[divider_1px]
STOKE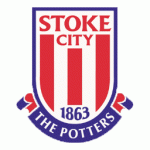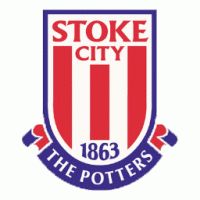 Nice: In a team full of thugs more interested in playing rugby than football, we cannot think of a Stoke player who could make Santa's nice list. Sorry Potters, it is all coal for you once again. In truth, the world would be a better place if they acquired John Terry, Joey Barton and Cheick Tiote, and were then immediately relegated to Isthmian League Division One South.
Naughty: Chief Orc Ryan Shawcross gets the nod because, as captain, he sets the tone for the team, and there is not another player in the league guilty of more wayward elbows, trips, shirt pulls, kicks or shoves than Shawcross.
Wish List: A forward who does not resemble a lame giraffe when attempting to run.
Actual Present: Victor Moses on a permanent move. Poor Victor Moses.
[divider_1px]
SUNDERLAND
Nice: In Costel Pantilimon it appears the Black Cats have found their goalkeeper of the future. He impressed last season during a brief spell in goal for City and has seized the opportunity to cement himself as Sunderland's starter in goal when Vito Mannone stumbled.
Naughty: Vito Mannone. The former Arsenal keeper was named last year's Sunderland Supporters Player of the Year and the club's official Player of the Year, so it was no surprise when he retained his starting job over new arrival Pantilimon. What a difference three months make. After allowing 17 goals in the team's first nine games (including a woeful eight goals allowed against Southampton), Gus Poyet decided it was time to give The Other Guy a shot in goal. The result has seen Mannone planted firmly on the bench.
Wish List: A forward who can score. Only Liverpool (two) has produced fewer goals from the forward position than Sunderland (six).
Actual Present: The team fails to get the reinforcements it needs but survives a relegation threat thanks to superb goaltending.
[divider_1px]
WEST BROM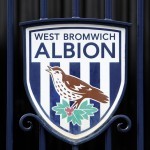 Nice: Young striker Saido Berahino has been a revelation for West Brom this season, scoring nearly half his club's goals to date. While currently fighting fitness – he has played more than 30 minutes in just one of the team's last five games – we think he will return to fitness and help his club avoid relegation.
Naughty: It is hard to find fault with a West Brom team with limited resources but Victor Anichebe gets our nod. After arriving for a reported £6.0 from Everton, the striker has failed to impress and has played more than 60 minutes just four times this year.
Wish List: Someone to take goal scoring pressure off Berahino.
Actual Present: Berahino is sold during January transfer period and West Brom play in the Championship next season.
[divider_1px]
QPR

Nice: Some players struggle adjusting to the Premier League during their first season. Not Charlie Austin. With 12 goals in 19 games it is no surprise to see Austin owned by over a quarter of fantasy owners. He does not face difficult back-to-back games until the last month of the season, and we see no reason why he cannot continue with his current goal scoring spree.
Naughty: Never one to light up the fantasy world, Steven Caulker was a defender many thought at the start of the season could be a fourth cheap defender. Coming off a five-goal season last year, Caulker's lone goal at the half-way point has disappointed.
Wish List: Someone to help Charlie Austin with goal scoring duties.
Actual Present: More transfer day interviews off Harry Redknapp in his car.
[divider_1px]
CRYSTAL PALACE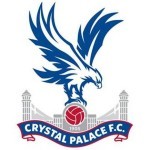 Nice: Leading the team with 71 fantasy points, midfielder Mile Jedinak has provided a spark to Palace's offence when their strikers have been found wanting.
Naughty: It is hard to kick a dog when it is down but for Marouane Chamakh we will make an exception. At a club as budget-strapped as Palace is, every transfer is an important piece of business. Injuries and poor form have seen Chamakh – Palace's first choice striker – score a solitary goal this season.
Wish List: Full backs
Actual Present: Another washed-up Arsenal striker: Yaya Sanogo (only on loan, sorry Arsenal fans) (and Palace fans, too).
[divider_1px]
BURNLEY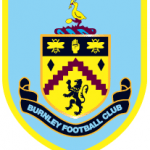 Nice: It might be madness to tip a goalkeeper as a team's most valuable player when the team sits 19th at the half-way point, but without Thomas Heaton Burnley would be much worse off than they are. The fourth-highest scoring goalkeeper in the fantasy league has single-handedly kept Burnley in games this season. If Burnley is relegated at the end of the season, expect Heaton to get a shot with a top-flight team.
Naughty: It is hard to find fault with a team just struggling to make it in the Premier League. With ownership not interested in making a meaningful financial contribution to help the team stay up, we will not fault any player for not being good enough to play at the top flight when it is not his fault.
Wish List: Avoid relegation
Actual Present: Sam Vokes return from injury, partners with Danny Ings and avoids relegation on the last day.
[divider_1px]
HULL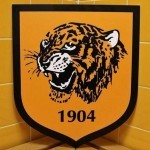 Nice: When healthy, Nikica Jelavic has shown a knack for scoring. After scoring four in his first seven matches, Jelavic struggled with injury. Steve Bruce has been careful easing him back in during the hectic Christmas fixture list. We think he will return to full-time striking duties in gameweek 21, and he should be one to keep an eye on at that time.
Naughty: Unlike Burley, Hull made a splash in the summer, signing Hatem Ben Arfa, Mohamed Diame and Gaston Ramirez. All three have struggled with injuries this season and have only five goals and a single assist between them. That simply is not good enough.
Wish List: A new physio team. With an injury list that rivals Arsenal's, Hull would just be happy getting their injured players back to health.
Actual Present: Abel Hernandez recovers from injury and helps the club fight to stay in the Premier League. They do not.
[divider_1px]
LEICESTER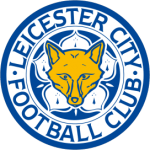 Nice: He may be maddening to fantasy owners, but Leonardo Ulloa has been the team's most valuable player thus far. With two goals in his last six it could be Ulloa has rediscovered the form that saw him light up the league in the first five weeks of action.
Naughty: After scoring seven goals on loan with Wigan Athletic, young midfielder Nick Powell has seen his career hit rock bottom. The highly-touted Manchester United prospect played just 43 minutes on loan this season and his lack of commitment to training led Leicester boss Nigel Pearson to terminate the player's loan deal on December 27.
Wish List: Someone, anyone really, who can score goals.
Actual Present: Relegation.
Thanks for reading Happy Hollandaise – Fantasy Premier League 2014-15. This article was written by Lawdogg