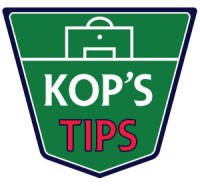 So another enthralling international break has come to a conclusion. Although fans of Scotland, Wales, Ireland & Northern Ireland will surely have enjoyed the games, while English fans caught up on some much needed sleep! Before we move on from international football I should just point out that there is another international break to look forward to following GW11. Anyway, enough about international football, the good news is that fantasy football is back, although if you're one of the unfortunate managers who are struggling you may not be overly enthused at the idea of yet another poor game-week. So whether you're currently on a wildcard or simply agonising over how best to utilise your free transfer, don't worry we're here to help and below we discuss a number of players whom we feel can deliver those precious fantasy points over the coming weeks.
Goalkeepers
[three_fourth padding="0 20px 0 0″]
[/three_fourth]Having kept just one clean sheet in his opening seven games it might come as somewhat of a surprise to see Arsenal's Wojciech Szczesny included here this week. The Gunners however have had a tough start to the season and have already faced the likes of Everton, City, Spurs & Chelsea and it's also worth remembering that no team in the league has kept more than three clean sheets. Arsenal's fixtures are set to become rather more appealing starting with the visit of Hull this weekend and aside from the visit of United in GW12 and a trip to Liverpool in GW17 they have quite a number of fixtures between now and the end of the year from which I would expect them to pick up clean sheets, meaning you could conceivably play the Pole every week and spend £4.0m on a non-playing second keeper.
With Southampton's fixture list remaining extremely tempting to fantasy managers for the next five game-weeks, we are once more tipping Fraser Forster. The Saints are one of seven clubs to have kept three clean sheets after the opening seven game-weeks and have conceded just five time in their other four games, giving them the league's best defence. Given their next five fixtures and the fact that they currently have the tightest defence in the league there is an argument to be made for doubling up on the Saints rear-guard and should you choose to do this I would strongly suggest you include Forster (£5.1m) as part of this double act.
Aston Villa have faced Liverpool, Arsenal, Chelsea & City in their last four games so it's hardly surprising that they have not proved very popular of late. Obviously they face a tricky game away to Everton this weekend but following this game their fixtures take a turn for the better and should you currently be on a wildcard I feel that Brad Guzan deserves some serious consideration. Following on from last season's disaster Villa have been one of this seasons surprise packages and despite having faced last season's top 4 in their opening seven games they have conceded just nine goals and have kept three clean sheets along the way. It's also worth noting that defensive lynchpin Ron Vlaar is nearing a return to fitness and his return will make a significant difference.
[divider_1px]
Defenders
[three_fourth padding="0 20px 0 0″]
[/three_fourth]The most talked about player in fantasy football circles throughout the international break has most certainly been Everton's Leighton Baines, so I was quite surprised to see that he has only been transferred in by a little under 25k managers since the current game-week begun, although this is possibly down to his £7.0m price tag. There can be no denying the fact that Baines will bring an attacking threat to your team, in the last five season he has scored 20 goals, picked up 34 assists and averages just under 160 points per season. Before you all go and hit the transfer button I should point out that Everton currently have the worst defence in the league, keeping just one clean sheet to date and this is a slight concern as in the past two seasons Baines would have picked up quite a significant proportion of his points via clean sheets. In fairness to both Everton & Baines they have had a difficult start to the season, but their fixtures are set for a dramatic improvement meaning clean sheets are surely just around the corner. Should you choose to bring Baines into your side you really do need to be prepared to have him for the long term to ensure you pick up maximum returns.
Against Arsenal, we saw a Chelsea that we all know and love, ok I'm probably being a little facetious when I say love, but it was quite a familiar performance in that they controlled the game and simply never looked like conceding. It was their third clean sheet of the season and after the opening seven games they boast the league's second best defence and come the end of the season I suspect they will boast the league's best defence. Granted they face trips to United and Liverpool in their next four games but I wouldn't let this stop you investing in their defence as we all know that Jose & Chelsea are capable of picking up clean sheets at both Old Trafford and Anfield. So now the question is, who do you choose? With two goals and an assist to his name Ivanovic has certainly grabbed the headlines but at £7.3m he's anything but cheap and therefore my tip is Cesar Azpilicueta who I believe offers excellent value for money at £6.0m. So far this season he appears to be getting forward more regularly and he has already been rewarded with an assist.
Seven games into the season and West Ham have managed to keep just one clean sheet and have conceded ten goals along the way, are we sure Sam Allardyce is still in charge?! It was last time out against QPR that they kept this solitary clean sheet and hopefully this is a sign of things to come, we all know how Sam loves a clean sheet. They have a mixed bag of fixtures over the coming weeks, but if they can build on the QPR result I would expect a couple of clean sheets and my tip from the Hammers defence is James Tomkins who has picked up two assists in his last two games. Due to their poor form at the back their entire defence currently represents a differential but for me Tomkins gets the nod over Winston Reid.
A couple of cheaper options whom I feel warrant some consideration are Aston Villa's Alan Hutton and Leicester's Jeffrey Schlupp. Despite losing their last three games Villa have put in some decent performances against both Arsenal, Chelsea & City and also beat Liverpool 1-0 in GW4. Now that their fixtures are set to become easier it is time to once again look to their defence as a potential source of clean sheets and at just £4.2m Hutton is currently the best option. The inclusion of Schlupp is perhaps a knee-jerk reaction to his goal against Burnley in GW7, especially when you consider that he failed to start the two previous games. However it's because he was fielded on the left wing that I am including him and with Leicester having some decent fixtures over the coming weeks he could prove value for money at £4.5m
[divider_1px]
Midfielders
[three_fourth padding="0 20px 0 0″]
[/three_fourth]With seven assists to his name Cesc Fabregas has grabbed the midfield headlines at Stamford Bridge this season, but it is certainly worth noting that a certain Eden Hazard is just two points behind him. At the beginning of the season Fabregas was priced at £9.0 with Hazard at £10.0m and because of this significant price difference many chose the Spaniard over the Belgian and they haven't been disappointed as Cesc has kept the points ticking over. With two goals and two assists Hazard has been relatively consistent this season, something which I had missed until this week. While I'm not suggesting that the 51.5% of managers who own Fabregas should sell him and replace him with Hazard, I am suggesting that if you own neither and you want to invest in a Chelsea midfielder, go with the Belgian who features in just under 14% of teams.
With 11 goals from their opening seven games Arsenal haven't exactly set the world alight in front of goal and aside from his performance against Villa Mesut Ozil has been, well he's been a waste of space. His latest injury is a blessing for many fantasy managers as it will potentially give them a cheaper option to pick from the Arsenal midfield and it's on this basis that my tip from their midfield is Alex Oxlade-Chamberlin. Ok, so he's a risk but he's considerably cheaper than the likes of Ramsey, Sanchez & Cazorla and he currently features in just 1.5% of teams, so if you're not a fan of the template team the Ox could be your man. Since joining Arsenal back in 2011 he has never really had an extended run in the side, but he always shown glimpses of what he is capable of and I suspect that over the coming weeks we might see the best of him in an Arsenal jersey.
With a significant proportion of fantasy teams now featuring Sterling, Fabregas, Sigurdsson & Di Maria, fantasy managers are coming to the realisation that if they are to move up the rankings they need to do something different! Obviously the aforementioned players are popular because they are scoring points so you need to be confident that your alternative can do likewise and I feel that David Silva fits the bill nicely. City have had a tough start to the season but only Chelsea have scored more and as City's fixtures begin to ease I suspect their goals scored column will receive a significant boost and when City are in the groove Silva is guaranteed to be involved. The Spaniard has a slow start to the season, but against Hull in GW6 he picked up two assists and last time out he was instrumental in the win over Villa and was unlucky not to be rewarded with any fantasy points.
Liverpool are struggling for form and Raheem Sterling is apparently tired! As a result fantasy managers are becoming somewhat nervous in regards to the fantasy potential of the youngster. Now at this stage I'm certainly not advocating the sale of Sterling, but for those managers who don't own I'd be reluctant to advise you to bring him in, despite Liverpool's upcoming league fixtures as the back to back games against Madrid will take a lot out of them. Again, for those of you looking for a differential Jordan Henderson is perhaps an alternative to Sterling, at £6.0m he's £2.9m cheaper than Sterling and features in 12.8% of teams. He's not a glamorous fantasy signing but it is worth noting that he's only six points behind Sterling and I feel he's worth some consideration over the coming weeks.
Before moving onto the forwards a couple of relatively cheap midfielders who warrant some consideration are Hull's Mohamed Diame and City's James Milner. With three goals in his last four games Diame is in superb form and represents excellent value at just £5.4m. For those of you on the hunt for a short-term differential then Milner could be your man. With Samir Nasri out injured Milner has started the last four games and has picked up two assists in the process and has taken up some extremely advanced positions.
[divider_1px]
Forwards
[three_fourth padding="0 20px 0 0″]
[/three_fourth]Aside from Diego Costa and to a lesser extent Sergio Aguero this season has been about the mid-priced and cheap strikers, with the most prominent mid-priced options being Southampton's Graziano Pelle and Arsenal's Danny Welbeck. Pelle has proved to be a great signing for the Saints and has four goals & an assist in his last five games, while he also scored on his international debut this week, so his confidence is bound to be sky high. This confidence combined with Southampton's next five fixtures make Pelle quite an enticing proposition at £7.9m. Since joining the Gunners Welbeck hasn't had the impact in the league which many fantasy managers would have hoped for, however a superbly taken hat-trick against Galatasaray in the Champions League would suggest that the goals will come sooner rather than later. Like Southampton, Arsenal have some great fixtures over the coming weeks and I fully expect that we'll see Welbeck's name on the scoresheet on a regular basis.
Liverpool will be hoping that the imminent return of Daniel Sturridge can spark their season into life. The English international has sat out Liverpool's last four games as well as England's double header and while he may not start against QPR this weekend he will surely feature at some stage. To date a template forward line has not yet developed in the same manner as in midfield, but it is worth noting that Sturridge's ownership levels have dropped to 9.8% and despite Liverpool's stuttering start to the season they do have a number of tempting fixtures over the coming weeks and for those of you who like to stay one step ahead of your rivals, now might be the time to invest in Sturridge.
Another player who is on the comeback trail, albeit a longer one than Sturridge is Christian Benteke. The Belgian made his return to first team football off the bench against City following a lay-off of six months and will surely start against Everton this weekend. He enjoyed a stunning debut season with the Villans scoring 19 times and while he didn't reach those heights last season he still managed 10 goals from 26 appearances. There's no doubt that his acquisition at this stage would be a gamble as we don't know how he will have been effected by his absence but should he find the back of the net in the coming weeks he will prove to be quite a differential as he features in just 0.2% of teams and as I have already pointed out, Villa are set to embark on a great run of fixtures, so don't be surprised should Tekkers hit the ground running.
As I have already alluded to above, cheap forwards have been all the rage this season and the good news is that a number of them are showing good form and also have good fixtures, which is potentially a marriage made in heaven! Top of this list at present is Newcastle's Papiss Cisse who has scored four in three games since returning from injury and while Newcastle have been abysmal this season, they do have some decent fixtures coming up from which Cisse could very well profit from. Saido Berahino scored a brace on the opening day of the season and then did nothing for the next four games, only to score three in his last two games. Berahino therefore highlights the fact that you can't always expect consistency from the cheaper players. West Brom like Newcastle have some tempting fixtures over the coming weeks and at just £5.6m he will certainly free up some cash. My final tip this week is Everton's Steven Naismith, who after an electric start to the season went missing only to pop back up with a goal against United last time out to bring his tally to the season to four. Everton have had a terrible start to the season but with their fixtures now becoming quite favourable I suspect we will see their fortunes take a turn for the better and this can only benefit Naismith. Unfortunately due his stunning start to the season Naismith now features in over 26% of teams, but it's worth being aware that Cisse features in just 0.7% of teams and Berahino is just 6.6%.
Thanks for reading Kops Fantasy Football Tips Gameweek 8. This article was written by Kop Warrior