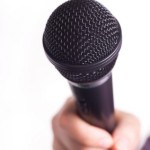 The season may be over, but the memories are still fresh and for one FF247 member, it was an amazing season. Alberto Mendonca, best known to us as Albertini led his team Celtinha to 2,354pts which resulted in an overall global ranking of 113. His final gameweek score of 49pts saw him reach 113 which was fittingly his highest position of the season and also led him to win the Portuguese league and finish 2nd in the FF247 league. Albertini has been a solid and much loved member of our community, regularly contributing on the message boards, both asking for thoughts on his transfer plans and also willing at all times to help others. It is with great pleasure that I met up with Albertini to discuss his brilliant season.
Albertini, you have played a great game this season, you must be delighted at how the campaign has panned out for you?
Sure I am! Even if I always want more and this season hasn't been different, to have finished 113th out of 3.5mln players feels really good and I couldn't dream of it at the beginning of the season.
What were your targets at the beginning of the season?
Well, seeing as this was my first complete season as a serious player, my target was to finish inside the top 10k, which is always a quite respectful achievement.
Your two other finishes have been 384,524 and 307,501 – far from disgraceful, but hardly form which suggested such an amazing season was about to ensue. What did you do differently this season?
So many things you can't even compare them!
In my first season I was a complete "casual", wasn't aware of price rises or drops, hadn't the slightest idea about how to structure a team or how to cover the big teams, never looked at the fixture list, didn't even know you could save a free transfer until I forgot to do one some gameweek and saw I had two in the next one! Honestly, the time I used to spend each week with FPL was less than two minutes!
In my second season everything was more or less the same until some friends from a Facebook football related group decided to create a league (sadly, with no cash involved) and when I saw I was inside the first five I've looked for some help on the web and found FF247! This was around GW9 from last season and I was already ranked 2.5mln or even worse, my TV was pretty low and my team in a complete mess (I remember having Rodwell and Arnautovic as my 4th and 5th mids and RVP since the beginning!). Than I got some excellent advice from the community and became more and more involved in FPL but I struggled through the rest of the season to have the team I wanted to have, even when I used my Jan wildcard I had such a low selling value that the likes of Yaya, Hazard or Baines, who almost everyone had at the time, were non-achievable for me, so I had Silva, Oscar and a cheap defender instead! I remember looking at the top teams and feeling disappointed my team was always some millions away from theirs!
Still I managed to climb the overall rankings and finished within a respectable rank and around 100k in the last three quarters of the season.
Also finished second in that mini league, having fought for the no.1 spot almost until the end.
[divider_1px]
[three_fourth padding="0 20px 0 0″]
[/three_fourth]Winning your National League is always a fantastic achievement – will you be enjoying the bragging rights in Portugal ?
Not really, I don't know almost anyone here that plays the game, apart from those of that Facebook group. Sometimes when I speak about the game with some friends and I explain to them how the game goes and that I'm topping the national league and I tell them that this is great, it doesn't seem to impress them much! Maybe I can convince some of them to join the party for next season.
You took three hits in the opening 9 gameweeks, but only one since then. Was this a deliberate plan on your part?
No, not a plan. I've just realised I'm not good at taking hits! I had red arrows in all four of those gameweeks where I took a hit and, in hindsight, only the last one seems now a sensible move because the hit helped me to remove some deadwood I had in my team (Wisdom, Gardos and Marney). I reckon there's not a right or wrong approach concerning hits, but points are hard to earn and you must act carefully when you decide to take off some from your total.

When you reached the top 1k and then 500, did you find it relatively straightforward to stay there?
I always had a pretty template team and did not take too many risks, mainly I tried to consolidate my ranking and it was only in GW25 that I managed to sneak inside that top 1k for the first time. After that it was a mix of small green and red arrows, the major climb was GW34 (from 362nd to 162nd) when I played my season WC with some success (94 points and a GW rank of 8.8k). So, yes, with a mix of luck (this is always a major requirement!) and playing safe, I don't find it too hard to consolidate my rank.
[divider_1px]
You showed great discipline in holding your Wildcard until GW34. Were there moments before that when you wished you'd played it sooner?
Of course! There's always the temptation of using it when some things don't work as you expect. But unless any emergency occurs (a big list of injuries or a really bad shaped team) I reckon it pays off to keep it for a big DGW. Even more when the price system is slow like it was this season, which makes much more difficult to raise some value with your wildcard.
As you mentioed just now, your wildcard worked out nicely for you
Quite well! Playing it in DGW34 allowed me not only to avoid hits but also to prepare the team for the remainder of the season. I structured the team with three players from Chelsea and Liverpool, two from Leicester and one from Hull (McShane, who I took mainly as a bench fodder and planning to play him in GW36 but as Moreno got injured for the DGW he ended up in my team with a huge 12 points)!
It could have been even better if the three Liverpool players I brought in (Moreno, Sterling and Henderson) were a bit more useful than they turned to be…
I don't think you were the only one to be let down by Liverpool in DGW34!
[three_fourth padding="0 20px 0 0″]
[/three_fourth]You've had Eden Hazard in your team from GW1 – was that an educated choice that he was the man to have this season?
I always see a lot of games every week, not only from the Premier League but also from the Portuguese league, La Liga and from Italy, mainly because of the teams I support – Porto, Celta de Vigo and Lazio. Every time I saw Chelsea playing I felt Hazard is their best attacking player and for me he's always one of the first names in my draft teams. At the beginning of the season it was a bit disappointing to see Fábregas racking all the assists and Hazard blanking a few times even when he was the best on the pitch. I was even advised to switch him to Fábregas but I was confident he would be the man to have in my team. In hindsight, it could have been better played to have Fábregas from the start and to sell him for Hazard around GW10, when he turned to be a consistent points scorer.
Another good lesson there Albertini – trust your gut decision, especially when that decision has been made wisely and with justification.
[divider_1px]
Despite your amazing rank, have you any regrets about any decisions you have made this season?
Oh… a lot! There is always something you regret to have or not to have done. I can name a few… to have Young and Rio Ferdinand in my GW1 team, Balotelli for a few weeks, never having Chambers when he was starting every game for Arsenal early on, not having Fábregas or Sterling at the beginning of the season, jumping a little bit too late on the Alexis bandwagon, not having Austin and/or Benteke for their DGW and a couple of wrong captain picks. The worst decision I made (well, many did the same actually…) was to sell Costa for Jovetic in GW3, captaining Jovetic for an amazing 4 points when at the same time Costa bragged a brace and took 3 bonus points! And the one I'll always remember was this last GW, sold Cazorla to Mata… had I not used both free transfers (weird on the last gameweek) I'd have finish inside the top 100!
Ouch! That must hurt, but with the rotation scenario at Arsenal, it was an understandable transfer, so don't be too hard on yourself.
Did you ever feel the need to really gamble in an effort to break the template gain even more ground on the top 100?
Yes, I did! Mainly in the last GWs when top 100 was a mere 6 to 10 points away and it was really hard to climb those 40 or less places in the overall rankings I needed. Somehow I regret also not having gambled a little bit more, but I always try to play it safe and I feared I could have a big fall like some of the guys I followed along the season.
What has been your best transfer of the season?
Maybe Moses to Phillips in GW31 for those amazing 20 points!
But more important than that transfer, it was to keep calm in GW25 when some line ups were known a few minutes before the deadline and I kept Giroud (who had been benched for that game home to Leicester) and didn't do any hit to bring Sanchez (who was coming from injury) in. This was a crucial decision for me and this gameweek I rose from 1.2k to 452nd, for the first time inside the top 1k. Giroud then went on to score in the next 5 gameweeks I think.
[divider_1px]
After the incredible season you have had, what advice would you give to those managers searching for a place in the top 500?
First of all don't take rush decisions, wait for the pressers whenever possible, try to bring ASAP players with a high ownership who are in form, seek advice but follow your gut and avoid hits unless you are bringing in players who you're keen to keep for at least 6 or more weeks. After you have a good rank, play even safer and try to climb the ranks with some captain punts in weeks you look at the captain polls and there isn't a stand out pick (a player with 50% or more of the votes), those are the weeks you can take gambles with a lesser risk. And most important of all, pray for luck because without it you won't be going anywhere!
Will you set yourself new targets for next season? Maybe even reaching no.1?
Yes! I was always checking how many points I was off no.1 and until a few weeks ago I believed it could be possible. This is a fair game and we all start with equal budget and zero points, so, why not?
Albertini, we have watched your season unfold with huge interest and great pride, congratulations! Many thanks for sharing your thoughts with us and you can know enjoy a few weeks break before you start planning for next season. Have a great summer, my friend!
Thank you Cookie for having the chance of an interview! I hope it'll be interesting for the community and hopefully will help some of us for the next season. And as always, thank you all at FF247 for the efforts you've put every week with so many great articles that are an outstanding help for all of us!
Thanks for reading Life is a breeze for the top Portuguese. This interview was conducted by Cookie