We are very honoured to welcome two very special guests to FF247 to conduct out first ever interview on the site. Matt Martyniak & Kelvin Travers battled tooth and nail in last season's FPL, with Matt claiming the ultimate victory on the last day of the season to claim victory by the narrowest of margins to become the 2012/13 global FPL Champion, with Kelvin runner-up. But with all other managers now looking to knock Matt & Kelvin "off their perch", how are they dealing with this season's FPL? Is it easier due to lessons learnt or harder as they are "up there to be shot down"?
Well, let's find out. Matt, Kelvin – we're delighted to welcome you to FF247 and appreciate you taking the time to share some of your thoughts with us.
How would you summarise the season for you so far?
Kelvin: Assuming I can't swear – rubbish! I'm playing the game the same way I did last year, adjusting slightly for the new bonus point system, but nothing seems to be going my way at the moment. I definitely used up all my luck last season, but I'll stay positive and see what I can do to turn things around. After the standards I set myself last season it's tough when things don't go your way every week. By GW12 last season I was 96th in the world on 760pts, this season I'm lingering around the 500,000th mark on 636pts.
Matt: It's been a so-so season for me so far. I had a reasonably good opening two GW's that placed me nicely at 343,651 ranking overall, but then I had a disastrous run for the next three GW's that saw me drop down to 1,054,551. But thankfully I managed to recover and put a good run together with six straight GW green arrows to propel me back up the overall rankings to 63,226 by GW11. As I write this on the Sunday night of GW12, the rankings have been updated and I have moved up again in the overall rankings to 28,655! Hopefully I will not drop down too much after the Monday night game.
So overall I could say that I'm pleased with my current position considering where I was seven GWs ago, but I'm often left wondering where I could have been by now in the overall rankings if I hadn't of had those three bad GWs early on in the season.
It must be difficult for you guys. Last season's success has brought you so much airtime and everyone wants a part of you – you're constantly on twitter answering questions and offering advice – has this been a good distraction or something that has affected your performance thus far?
Matt: Yes the interest in me since I won the Fantasy Premier League (FPL) has been much greater than I ever imagined it to be. I did not realise the FPL game was this huge around the world, and also I did not know about the amazing FPL community that existed out there on Twitter and on other fantasy football websites. I do enjoy chatting to the FPL community from all over the World and helping them out if needed. Although it can be difficult at times to answer everyone's questions, I try my best to always do this. However, I got carried away early on in the season and ended up on a few occasions leaving my own FPL team until the very last minute, and as a result I made a few mistakes that were costly.
However, I would say overall it has been a good distraction and a nice change from the constant pressures of last season's FPL and it's a great pleasure to interact with the fantastic and very special FPL community out there.
Kelvin: Only one week sticks out for me when it was a distraction – GW8. I'd made a decision early on to captain Ozil but then ended up switching to Michu at 11:29am. Ozil went on to score 15pts (30 as captain), Michu picked up 3 (6 as captain). That decision cost me 12 points and taught me a lesson, to stick to the rule I always played by – pick my own team and don't let anybody else influence me. Other than that, I quite enjoy interacting with people on Twitter. On the whole I think the advice I've given people has been quite helpful (hopefully?!), certainly most of the feedback I get from people is positive. I try to be online as much as possible but my job and family life are quite busy, but I always try my best to answer everybody.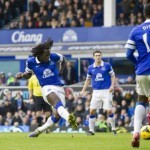 What have been your best and worst decisions so far this season ?
Kelvin: Any decision involving Lukaku always seems to haunt me – I took him out this week for his two goals against Liverpool. But I'd say my worst decision was switching the captain from Ozil to Michu. Best decision – getting Suarez in as soon as he was available in GW6. Since then he's scored me 112 points (including when I captained him).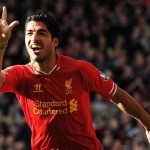 Matt: Some of my best decisions so far this season are probably wildcarding when I did GW6 after working out that the FPL game, and English Premier League game to an extent, had changed this season. Also bringing in Suarez for 10.9mln immediately after his ban with my GW6 wildcard was a good decision, as it was to challenge the leaders who mainly had Sturridge. Getting Aguero for 11.2mln in GW9 has also been crucial for my climb up the overall rankings, especially when given the captain armband in GW10 & GW12.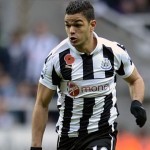 Worst decisions…..well I've made quite a few bad decisions so far this season! Lukaku in DGW1 did not work out at all. Neither did captaining an 'in-form' Ben Arfa for Newcastle's GW5 'nice home fixture' to Hull City. It's taken me seven GW's to recover from this! Also I got my defence starting players and bench order mixed up a couple of times in the opening few GW's, and this cost me clean sheets points on both occasions. FPL can sure punish schoolboy errors!
Matt, after a slow start you seem to be on a great run, rising from 1,054,551 in GW5 to 63,226 place in GW11 – you feel you're on a roll now and can challenge at the top again this season?
Matt: Yes you could say that I am on a roll now following a good run of six consecutive green arrows since GW5 up to GW11, and by the looks of GW12 so far I have another green arrow. More importantly my good run has brought me closer to the overall leaders. I am now only 100pts off the overall top twenty FPL managers. Although 100pts may sound a lot, it is by no means impossible to catch them up. I have to believe this gap can be reduced even more over the next few months of the season and so on if I continue my good form of picking the right GW team, tactics, formations, captains and differentials.
But also I am realistic in terms of that it is going be hard for me to challenge at the top again this season after my bad spell at the start. As by this time last season I was ranked overall 1,168 position, and after GW12 I broke into the overall top 500. So as you can see, I am way behind my title winning season league position – but I still live in hope I will be up there challenging again this season!
Kelvin, by your own very high standards, you have some work to do to replicate last season's performance. What's the plan? A team of differentials or chip away at those above you?
Kelvin: There's no chance I'm achieving a decent rank this season, let's be realistic. Top 10k might be achievable if I have a few good game-weeks. The priority for me now is to make sure I outscore my friends, which is achievable as I've always done it (hence my team name) and I'm not too many points behind them at present. I'll keep trying to spot a few bargains and hidden gems to achieve that goal, but there's no need to over think and over complicate things.
Matt, I see you have five decent defenders plus Mignolet, a cheap midfield and Suarez, Rooney & Aguero up front. Is that a system you think you'll stick with for the foreseeable future?
Matt: Yes for now as it has been clear so far this season, especially early on, that the defenders have benefited greatly from the new bonus point system, especially if there is a clean sheet or a low scoring game. Whilst in turn, the once reliable big hitting template midfield of last season is no more at present. Also this season there are plenty of good value cheap midfielders who were outscoring, or at least matching, the big price midfielders. This has nicely freed up funds to be spent on a premium goalkeeper, a good medium to high price defence, and an explosive big hitting forward line that are at huge FPL value when given the captaincy.
However, just recently some big priced midfield players have started scoring points again, while in turn the bargain midfield players have dropped off a little, which is not unexpected. More goals and less clean sheets have also been the pattern of late. So I have plans now of maybe downgrading an expensive defender or two so I can upgrade one of my midfield players.
Kelvin, you've avoided Aaron Ramsey so far this season – is he in your thoughts at all at this stage of the season or are you of the opinion that his ship has sailed?
Kelvin: No chance. Fair play to anybody who had him in their GW1 team, he's not a player I would have ever considered to be a fantasy football prospect. Even after his opening few game-weeks I put it down to a blip but I'm happy to admit when I'm wrong – and I was wrong. Looking forward though, with Arsenal having so many options now in midfield, games coming thick and fast, and the fact he's owned by so many people, he's not an option for me.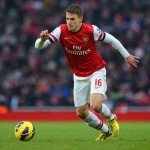 While we're on Aaron Ramsey – his bandwagon was huge and he is now owned by 58% of FPL teams. How do you judge if a bandwagon is worth jumping on?
Kelvin: You've got to look at whether the player is likely to continue scoring points in the manner they have. If it's down to another player being out of the team it's sometimes not worth getting on the wagon, but in the case of Aguero or Suarez, it's a case of "all aboard" or be left behind now. Barring any injury, I can't see either of those two going long periods without being in the points.
Matt: I don't really look at bandwagons when selecting players, unless it's during a wildcard where you can make a quick profit. I select players based on their FPL points potential, good form, and ultimately their class. If you get this part right, then the inevitable bandwagon and price rises follow.
For example, regarding Aaron Ramsey, I 'jumped on board' this bandwagon in GW7 during the middle of his good run. However, I didn't get him because he was a bandwagon; I purchased him because he was right for my team at that particular time as a replacement for Ozil. I realised by GW7 that Ramsey was not just a player in-form player, but he was demonstrating that he is also a class act. He has been one of the FPL and EPL players of the season so far, and at a bargain price too!
Mesut Ozil appears to split opinion. Some suggest he is a "must have", while some are of the opinion he is overpriced and Theo Walcott offers better value for money. Where do you stand?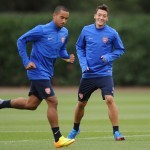 Matt: I've never thought Ozil is a 'must have'. He is just not showing the FPL 'must have' traits, like Suarez and Aguero this season, and like RvP, Bale and Mata last season. I did bring Ozil in to my team with my GW6 wildcard due to Walcott being out with an injury. Though I soon transferred him out only three GWs later as I feel right now that Ramsey is the significantly better FPL value for money Arsenal midfield player.
I stand in the Theo Walcott camp over Ozil as the better FPL points potential player. This is because Walcott is more likely to get goals due to his game play and high position on the pitch. Also it was evident in Ozil's FPL debut in GW4 away at Sunderland that Walcott could potentially score even more FPL points this season than last season due to Ozil's quality assist play. Walcott on another day could have had a few goals that GW4. I expect a match fit and in-form Walcott to out-perform Ozil FPL points wise, but he needs to get match fit and in-form first.
Kelvin: I wouldn't say he's overpriced, his stats prove that, but if I were in the market for an Arsenal midfielder I'd be looking at Walcott now. Ozil definitely isn't in the "must have" category, only Suarez and Aguero sit in that category for me.
An interesting stat this season is that central defenders seem to be more suited to the new bonus point system. Has that influenced your thinking regarding defenders in your side?
Kelvin: It's been a consideration yes, but when picking defenders I look at three things, in order of importance: 1. Are they guaranteed starters, 2. Do they offer any goal or assist threat, 3. Can they keep some clean sheets. Bonus points factor into that puzzle as well, but as we've seen over previous Christmas periods, there'll be a lot of goals with so many games in quick succession. That lowers the chances of clean sheets and therefore bonus points for defenders.
Matt: Yes defenders, especially central defenders, seem to be attracting the bonus points under this new system, and yes it has definitely influenced my squad selection when I wildcarded GW6. However, apart from John Terry, I'm sticking with my attacking full-back philosophy as I feel they still have the greater FPL points potential overall with their better potential for goals and assists.
The "star" midfielders made a slow start to the season, fantasy wise, but some are emerging from the doldrums. If a manager was looking for two of the more expensive midfielders for their team, who would you recommend?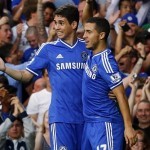 Matt: Hazard and Oscar look like they are going to do well this season. They are the main midfielders at Chelsea and they should get plenty of attacking opportunities each GW, so either of these players I would recommend. Yaya Toure seems to be producing the FPL points on a consistent basis now, but when Silva is fit he would be one of the first names I would recommend if considering an expensive midfielder. Apart from maybe Coutinho and a match fit Walcott, there aren't many other expensive midfield players worth considering at the moment.
Kelvin: Hazard/Oscar, Walcott/Ozil, Silva (when fit again). My preferred route will be Hazard and Walcott for my team for the Christmas period.
Which players, if any, would you consider "must-haves" for the remainder of the season?
Matt: Suarez and Aguero are probably the only two 'must haves' for me this season. They are what I call 'FPL Gold'. Hazard isn't far behind these two. Also Ramsey and Rooney as an alternative to Ozil and RvP look like season keepers at the moment, but they are not 'must haves'.
Kelvin: Suarez and Aguero, no doubt.
It is often the case that some "underperformers" in the first half of the season finally "come to the party" after Christmas – have you anyone in mind who you feel will up their game and we should be keeping a watchful eye on?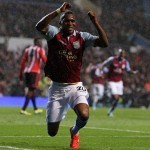 Kelvin: Aside from Walcott who I've mentioned above, I think Benteke should have a good Christmas period, and I'd be interested to see if Soldado ever starts scoring. The big names we've not yet seen this year – Mata & Van Persie, although I'd be surprised if Mata is still at Chelsea come February, Van Persie if he can get over these injuries.
Matt: It is difficult to predict at this stage who may come good after Christmas, but I feel if Mata could cement his place in the Chelsea team he could well be a 'must have' like he was for many FPL managers last season. Also I think Coutinho and Michu will eventually up their game and get going again and show their FPL quality in the second half of the season.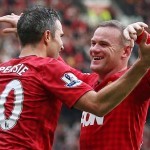 Also RvP – while I don't think he's too underperformed so far this season, he hasn't been the 'explosive' player we all know from the last two FPL seasons, and therefore, I don't think he's lived up to his high FPL price tag of 14mln, especially when his team mate Rooney, and many other forwards are out scoring him, and at a much cheaper cost too. But I feel that RvP is a FPL points volcano ready to erupt again because he is a class act, and if he can get over his injuries and Man Utd click into gear, then RvP may well be on many FPL managers New Year's shopping list.
How important is team value to you and why?
Kelvin: If I can make or save a few 0.1m by doing a transfer early I will. I'll generally wait until Friday at the earliest to make a transfer so any injury news can filter out. Transfer value is useful, but catching a player before he hits form is more valuable – with the exception of Suarez and Rooney, I've not really done that this year. Hopefully that will change in the coming weeks and some of my gambles will pay off.
Matt: Team value is important in the sense that if your team value is going up, then you are usually doing something right, i.e. your players are getting you the points. And vice-versa, if your team value is significantly dropping, then you must look at your team and ask why this is – and it's probably because your players are not getting the points.
However, I do not worry too much about team value. At the end of my FPL title winning season my final team value was only around 106mln, but I still could afford just about all the players I wanted throughout the season.
Have you used your wildcards yet? If so, why and did it help? If no, what's the plan? And what's your plans for the January wildcard – use it early or wait as long as possible ?
Matt: Yes as mentioned earlier I used my wildcard in GW6. I used it GW6 because I soon realised a few GW's into the season that the FPL game and also the EPL game had changed slightly to previous seasons. The FPL game bonus system has changed, the big hitting midfielders were not performing, and there were also fewer goals and more clean sheets early on in the season, especially from the top EPL teams.
So wildcarding GW6 to set up my FPL team slightly differently, in order to play FPL's new trends certainly helped and it has been the key to my seven consecutive green arrows and my current overall ranking. I just wish I'd worked it out a little sooner and wildcarded GW2 or GW3 like I did last season!
Regarding my January wildcard, I will just use it when I feel I need to use it, but I will especially use it if there are double DGW's like there was last January. Looking at this season's January fixture list, after GW20 and also after GW22, there are 10 day gaps between GW's due to the FA Cup. Throw in a bit of snow and a few postponed games, then wildcarding during these two periods may prove fruitful, not just for fielding DGW players, but for jumping on the price rises too, and possibly the new January transfer window signings.
Kelvin: Yes that went in GW6. I wanted to hold onto it longer, but given my terrible start and the shift in the allocation of bonus points I needed to act fast. It helped stop the slide and things have improved slightly since then – 4 green arrows in 6GW's (not including GW12). My January wildcard plan will depend heavily on fixtures and whether there's a dgw. It's far too early to speculate how I might use that wildcard.
How do you guys prepare for the madness of the Christmas fixture schedule? And be honest – do you worry about your last minute transfers for the Boxing Day fixtures, while you're meant to be enjoying your Christmas dinner with your nearest and dearest?
Matt: I'm just glad smart phones exist! Though I usually prepare my team the night before the GW deadline, but I still like to check team news if possible on the morning of the deadline to see what's what. So yes Boxing Day and the whole Christmas period schedule can be a bit tricky to negotiate, but I'm usually fine to sort things out, so I've no need to worry about it thankfully.
Kelvin: I'll probably have a rough plan of action for the Christmas period, and should know my captain and any possible transfer a few days before Boxing Day. That way, I can spend as little time as possible worrying about fantasy football and focus on what that time of year is important for – family and friends.
Who do you think will win the Premier League and who will make up the other 3 CL places ?
Kelvin: At the start of the season I predicted Chelsea would win the league, and I'll stand by that prediction still. We finally look to be having a season where 4 or 5 teams will still be in contention for the title in the New Year, which will be much better to watch than last season.
I'll go with:
1. Chelsea
2. Man City
3. Man Utd
4. Arsenal
Matt: Prior to the start of the season my top four Premier League predictions were Chelsea to win it, followed by Man City, Man Utd, & Spurs. However, now we are twelve weeks into the season, I've slightly changed my mind! My predictions for the top four now are:
Champions: Man City
2nd: Arsenal
3rd: Chelsea
4th: Liverpool
I know I shouldn't write Man Utd off just yet, but I am doing based on what I've seen so far from them this season, and also on what I've seen sfrom the other teams challenging them.
Finally – who are you planning on captaining for GW13?
Kelvin: I think the question here isn't who am I captaining, but the question on everybody's lips is who's the better captain choice – Suarez away at Hull, or Aguero at home to Swansea? You may as well toss a coin to decide that one, but rather than sit on the fence I'll say Aguero. He has the home tie and is on penalties too, but that is the question that everybody will be asking this week.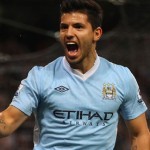 Matt: It has to be Aguero captain again for me. He is in outstanding FPL form – and Man City are scoring goals for fun at home!
Matt, you run a Charity FPL League, where you are seeking to raise £1000 for Save the Children. Tell us briefly a bit more about that please.
Yes I have set up a FPL Charity League in conjunction with FISO, who kindly gave me the support and platform to get it off the ground. The FPL Charity League is free to enter and is open to all FPL managers whether they are a member of FISO or not. Since winning the FPL I received many invites to join FPL leagues, but I like everyone else can only play a maximum of fifteen FPL leagues on their website. So I decided to set one up with FISO. I wanted to set up a FPL Charity League because I want to try and use my FPL success to raise money and awareness for a much needed cause, which is for under privileged children throughout the World.
Also we as a whole FPL community not only have a chance of just competing against me and many other great managers at FPL, but also we all have the chance as an amazing community to give something back to the world that really needs our help. Just a small donation can literally save the life of a child and change the outcome for them and their families for the better.
It would be fantastic to reach this £1000 target to help save children's lives whilst we play for the FPL Charity League 2013/14 title! So please click on the link to kindly donate and enter this FPL Charity League.
http://www.justgiving.com/Matthew-Martyniak
I would also just like to say a big thank you to FF247 for the pleasant interview – I hope the FPL community enjoy reading it as much as I did answering the questions. All the best everyone for the rest of the FPL season!
Kelvin: All the best with the new website, thanks for inviting me to share my thoughts.
No, thankyou both on behalf of all that will read this interview – its been a huge pleasure to talk to you and most helpful I'm sure. We wish you both well for the remainder of the season and maybe we'll have another catch up in the spring, to see how you're both faring as we reach the business end of the season!
This article was written by Cookie