As the World Cup tournament enters the crucial knockout stage, MLS has decided to impress us with a humongous double gameweek (DGW). 11 teams are playing twice and it all kicks off just two days after the last round finished. That is nothing new for regulars of this fantasy football game and we simply have to go along with it. Because MLS!
NEW FF247 MLS LEAGUE
For anyone who missed it we have decided to start up a fresh FF247 MLS league which began in GW13. Please feel free to join in and it's a great time to do so as a quirk of the new MLS rules means they have split their season in two. The first part expires in GW22, not 17 as was widely expected, given as that's what they said originally in the rules! Because MLS, and all that. You will then automatically be entered in to our league again for the 'second half of the season' league.
It's a perfect opportunity to begin playing MLS if you haven't already, or if like many others you've been playing but haven't given it due care and attention due to the busy end to the FPL season then perhaps a perfect opportunity to kick-start your MLS season.
TO JOIN THE NEW FF247 LEAGUE JUST CLICK HERE OR THE CODE ITSELF IS RAVFLP3H
This weeks fixtures…
Gameweek 18 Review
To match the World Cup excitement MLS produced another spectacular weekend with 38 goals including 7 braces and a hat trick. Atlanta United thrashed Orlando City 4-0 to move five points clear at the top in the East. The Cali Clasico Derby between LA and SJ finished in a 3-3 draw that saw braces from Zlatan (his third in his last four games) and Wondo (reaching his 140th career goal, now only five away from the all-time MLS record held by Landon Donovan). Meanwhile LAFC beat Philadelphia 4-1 and up north the Cascadia Cup saw Portland winning against Seattle in another high scoring game (3-2). On the East Coast New England vs D.C.U and Chicago vs NYCFC entertained us with five goals in each game, with both host teams winning.
FT: The icing on the ?@ATLUTD score four and take all three points over Orlando. #ATLvORL https://t.co/7xRIFYnH8X

— Major League Soccer (@MLS) July 1, 2018
Gameweek 19 Preview
Everyone is in this week so no byes. The teams on a double are: HOU / MIN / DAL / COL / RSL / LA / LAFC / SEA / ATL / TOR and SKC. Those with the privilege of staying at home for both are Houston Dynamo, Real Salt Lake and LA Galaxy. At the same time Seattle Sounders, Atlanta United and Toronto FC will be on the road twice. Pay attention to the deadline, as there is less than two days to set up your team.
HOU ( W 6 D 3 L 6 ) vs LAFC and MIN
The Dynamo is the only team who had a rest in the last round and will be fresh to play twice at the BBVA Compass Stadium where they have won the last four games with 13 goals scored. This will be their big chance to move into the top six as the two teams above are only playing once in this round. The choice here is plentiful with the likes of Manotas, Elis and Quioto. Fuenmayor will be a solid pick for the back and Willis could be included in an early keeperoo.
LAFC and MIN are covered elsewhere.
MIN ( W 5 D 1 L 10 ) vs TOR and @HOU
The Loons have lost their last three games. Their overall performance has been underwhelming in all areas and I doubt there will be any interest for players from this team especially with these matchups and with so many other DGW options around.
TOR and HOU are covered elsewhere.
DAL ( W 9 D 5 L 2 ) vs ATL and @RSL
The Texans are sharing the top spot in the West with SKC. They have not lost a game at the Toyota Stadium this season and have four wins on the road. That said, both matches could be tricky and most likely draws. Avoid defence.
ATL and RSL are covered elsewhere.
COL ( W 4 D 3 L 9 ) vs SEA and @MTL ( W 7 D 0 L 11 )
Despite their improved form in recent weeks (a draw followed by two wins) this feels like a similar situation to Minny, in that there won't be much interest for Rapids players unless you're into heavy gambling.
For Montreal, some diehard fans of Piatti could be tempted by his four goals in the last three games, but remember he's not on a DGW whereas many others are.
SEA is covered elsewhere.
RSL ( W 7 D 2 L 8 ) vs SKC and vs DAL
Real have not been in great form of late, with no win in the last three, but their home record is immaculate with only one loss and six wins. They will host the two top teams in the Western Conference and both games will be tricky. However, as both games are at home we're sure to see Rusnak in many teams, and possibly Plata for the risk takers.
SKC and DAL are covered elsewhere.
We love Albert yes we doooooo pic.twitter.com/1R5qZs5Dji

— Real Salt Lake (@RealSaltLake) July 1, 2018
LA ( W 6 D 3 L 7 ) vs DCU ( W 2 D 4 L 7 ) and vs CLB ( W 8 D 6 L 5 )
With two home games, Galaxy have a chance to move up in the playoff zone if they get it right. No doubt Ibrahimovic and Alessandrini will be extremely popular picks here. The first game should see a comfortable win and the second could see a few goals ending in a draw.
Neither DC United nor Columbus Crew is on DGW, and both are playing on the road. For these reasons, it's probably best to look elsewhere.
"I make haters become my fans. That is my problem." — Zlatan Ibrahimovi? pic.twitter.com/6QFVZGMKAm

— LA Galaxy (@LAGalaxy) July 1, 2018
LAFC ( W 9 D 3 L 4 ) vs ORL ( W 6 D 1 L 10 ) and @HOU
The Black and Gold are in a similar position to their Los Angeles rivals, in that they have the opportunity of two games this week to help them move up the table (they are currently sitting third, only two points behind the leaders).
The home game against the Lions, who are on an eight-game losing streak, shouldn't present any problems. The away to Houston will be difficult, but their rising star Diomande (as tipped last week) netted a hat-trick and now has seven goals from four games, so must be included.
With only one fixture, away from home, and with their current woeful form, there's simply no reason to even consider Orlando City this week.
HOU already covered above.
Another historic moment for @LAFC! Diomande buries his third of the night for the team's first-ever hat trick. ? #LAFCvPHI https://t.co/l61UWgYVgk

— Major League Soccer (@MLS) July 1, 2018
SEA ( W 3 D 3 L 9 ) @COL and @NE ( W 7 D 6 L 4 )
It doesn't look promising for Seattle, being on the road twice in this round. Lodeiro produced two assists in the last game, but apart from that goal at home against DCU he's not been performing at the same level from his glorious past. With just a solitary away win, and only five goals scored, there are better options this week.
You might want to chance a New England player, given their nice home fixture against the travel-sick Sounders. However, it's more likely that the lure of DGW players will be irresistible and you simply won't have space in your team for the likes of Bunbury, Fagundez or Penilla.
COL already covered above.
What a day for Larrys Mabiala! #SEAvPOR pic.twitter.com/PZyQ4bVGPM

— Major League Soccer (@MLS) June 30, 2018
ATL ( W 11 D 4 L 3 ) @DAL and @PHI ( W6 D3 L8 )
This round will be a real test for the Five Stripes. They will visit two teams with very good home records. That said, top scorer Martinez and his 'partner in crime' Almiron will be under serious consideration by many managers once again.
Philly are blowing hot and cold at the moment, with a 4-0 home win and a 4-1 away loss in their last two games. Given the calibre of their opponents this week, and the fact they only have a SGW, it's unlikely that any of their players will be considered.
DAL already covered above.
SKC ( W 9 D 5 L 3 ) @RSL and vs TOR
Sporting will need good results from both games as they are now topping the West only by goal difference ahead of Dallas. The task will be taken on by Salloi and Russell, who might not find it easy. Perhaps it's time to give a rest to the ever-popular Zusi, who only managed to generate three points in the last two games. Too expensive for a risk this week.
RSL already covered above.
TOR is covered below.
TOR ( W 4 D 3 L 9 ) @MIN and @SKC
The hope that the Reds will get into a playoff position is fast fading away. They are struggling to recover from their early season slump. The team is eight points away from the top group and, with two games on the road where they have only one win, I personally will skip it. Of course, the adventurous could try Giovinco (who just missed another penalty!).
VAN ( W 6 D 5 L 7 ) vs CHI ( W 6 D 5 L 7 )
Both teams are holding onto the last playoff spots in their respective conferences. This should be an interesting game, but playing only once in such a bumper DGW this won't attract much attention.
POR ( W 7 D 5 L 3 ) vs SJ ( W 2 D 6 L 9 )
The Timbers are unbeaten in their last ten games. Valeri assisted the three goals that brought them the win in the Cascadian Cup last week. If you are not entirely into DGW players then Diego would be an ideal pick for this matchup.
The Quakes are very bad on the road and are currently winless in their last eight matches. Look elsewhere.
NYCFC ( W 9 D 4 L 4 ) vs NYRB ( W 10 D 2 L 4 )
This rather long and busy round will finish with the famous Hudson River Derby. Back in May the Bulls demolished the Blues 4-0 and they did it again last month (with the same result) in the US Open Cup. At any other time, Villa (currently injured) and BWP would be a centre point of attention, but not this time with so many DGW options elsewhere. With their latest win the Bulls went above their rivals and are currently second.
Captain Suggestions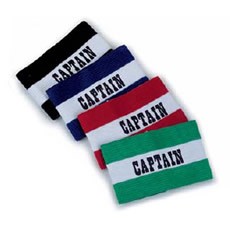 These three picks are all top goal scorers, and all in the chase for the Golden Boot, and all with home games this week.
1. Ibrahimovic (LA)
2. Elis (HOU)
3. Rusnak (RSL)
Deadline
Tuesday 3rd at 9 PM EDT – Wednesday 4th at 2 AM GMT
Best of luck to all Managers.

Post your teams below and we will be sure to help out as much as possible.
Thanks for reading: MLS Tips Fantasy Major League Soccer GW19. This article was written by Ivan The Terrible