As the World Cup is nearing its apogee, and the entire United Kingdom and all fans of team England from around the globe are preparing for the big game on Wednesday, MLS will serve us with another double gameweek (DGW) and another short turnaround. So, without further ado, let's get on with it!
Gameweek 19 Review
This large round produced another massive account of 58 goals, including 9 braces and a hat trick. Fantasy-wise it was a mixed bag, but the popular picks like Martinez, Diomande, Ibrahimovic and others didn't disappoint. After a loss to Dallas, Atlanta United bounced back with a win at Philadelphia to take them six points clear at the top in the East. NYCFC got their revenge in the Hudson River Derby and won over NYRB to move back to second in the league, behind Atlanta. Over in the West, it's tight at the top with just 2 points separating the top three. A draw against Houston and a win over Orlando helped LAFC move into second place, one point above Sporting Kansas and one point behind Dallas at the top.
He just can't. Stop. Scoring. 😱@JosefMartinez17 with his second of the night to take the lead! pic.twitter.com/1aGiNPNY4k

— Atlanta United FC (@ATLUTD) July 5, 2018
This week's fixtures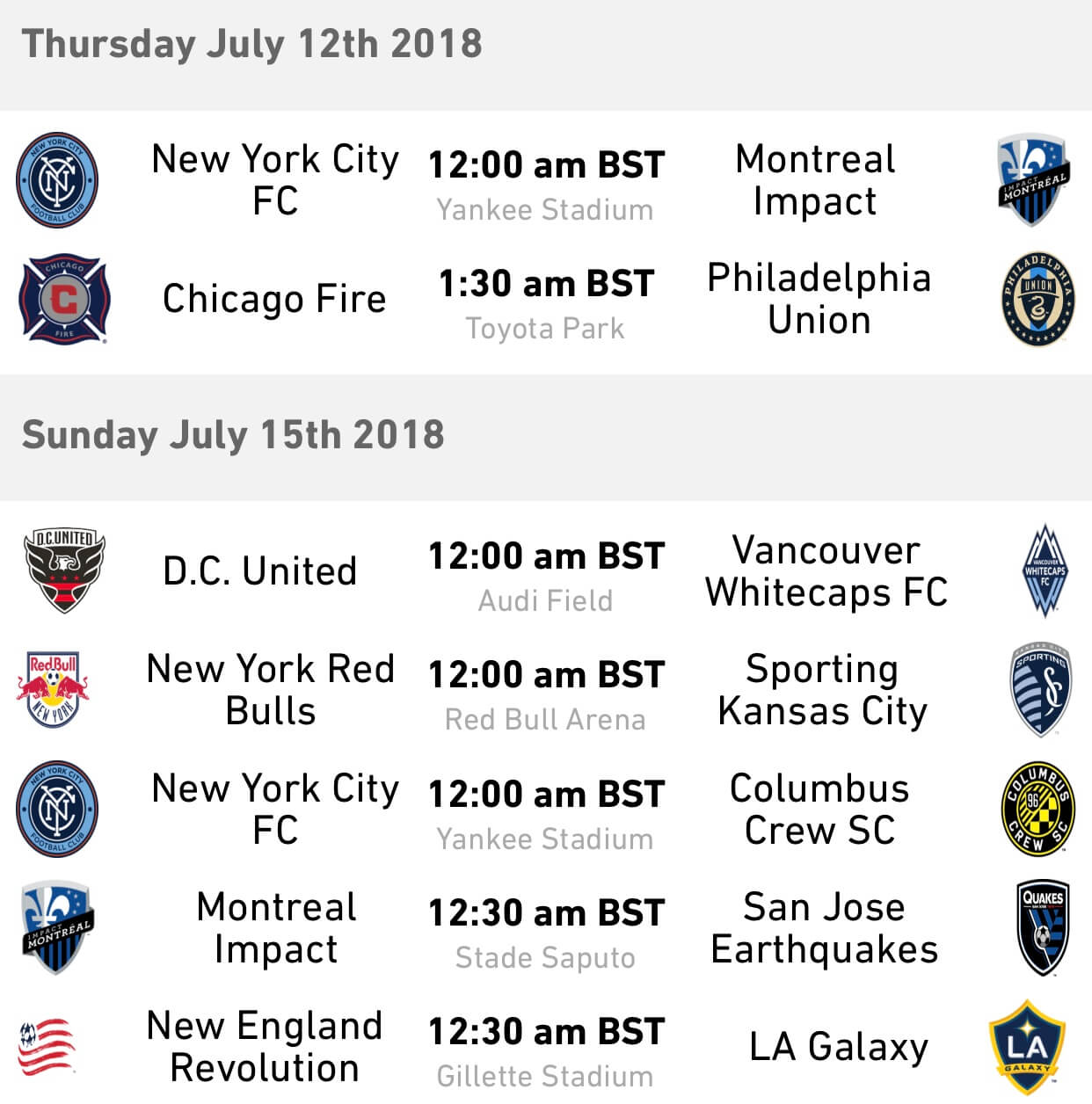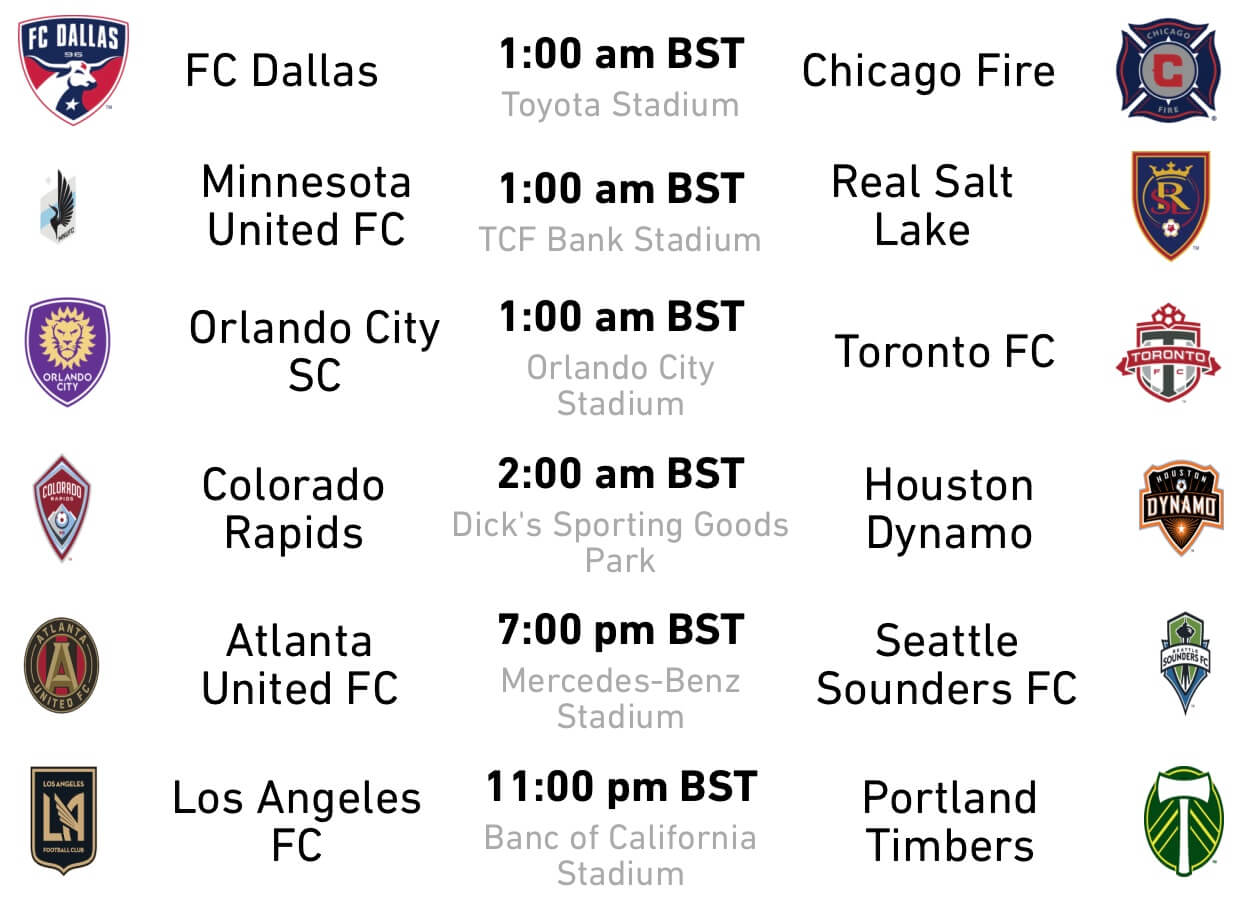 Gameweek 20 Preview
This is a smaller DGW with only three teams on a double: New York City FC, Chicago Fire and Montreal Impact. No team is on a bye. Only the Blues will be at home twice. And yes, it's another short turnaround. Make sure to set up your team by Wednesday night!
NYCFC ( W 10 D 4 L 4 ) vs MTL ( W 8 D 0 L 11 )
The Pigeons reinstated their second position in the Eastern Conference after a minimal 1-0 win against NYRB. That will increase their confidence in the upcoming two home games. Moralez scored the winning goal which was his seventh for the season, so he will be a must have. Star player Villa didn't take part due to an injury, but watch out for further news as his status was updated to questionable last time. Pay attention to Jonathan Lewis ($4.2M, FWD) who assisted the winning goal. He was largely overlooked by the previous manager, Patrice Vieira, but has taken part as a substitute in the last five games. As an early game, Johnson is an ideal candidate for a keeperoo and of course a defender of your choice (the Blues are unbeaten in their 9 home games this season).
The Canadians have been impressive of late with four straight wins, scoring at least two goals in each of them. They also have 3 clean sheets and just one goal conceded in their last four games. They moved into the sixth playoff spot and have a chance to improve with this match, and especially their second fixture this week, which is at home. Despite failing to find the net last week, expect Piatti in every team, as he scored four goals in the previous three games. Another increasingly popular choice is Saphir Taider, who netted a brace, and with 6.39 PPG is certainly worth considering.
Taider again. 2-0 Montreal. pic.twitter.com/EvBHOWDyVI

— Total MLS (@TotalMLS) July 8, 2018
CHI ( W 6 D 5 L 8 ) vs PHI ( W 6 D 3 L 9 )
The Fire's loss at Vancouver last week snapped a five game unbeaten streak, so they will be looking to bounce back with the advantage of an extra game this week. Sitting only one point behind Montreal, they will aim to climb into the top six. The first game looks promising against Philly, who have scored just four goals on their travels. Katai will be a must have in this round, as he's currently on the same number of goals as last year's Golden Boot winner Nikolic (8). That said, Nikolic has scored in the last two games and if you're struggling for cash he could be a bargain enabler at only $5.6M compared to almost double that for Katai ($11.0M).
This will be a tough fixture for the travel-sick Union, so probably best to look elsewhere this week.
NYCFC vs CLB ( W 8 D 6 L 6 )
NYCFC is covered above.
The Crew will have another difficult game on the road after they were demolished 4-0 by LA Galaxy last week. The away stats are not in their favour, with only three scored goals. That said, the team has managed to keep five clean sheets on its travels and with Steffen's return from injury they might turn out to be a problem for the hosts.
RBNY with a giveaway after great pressure from Jonathan Lewis. Moralez finishes and NYCFC have a 1-0 lead late in the NY Derby. pic.twitter.com/rAi82ayoIZ

— Total MLS (@TotalMLS) July 9, 2018
NYRB ( W 10 D 2 L 5 ) vs SKC ( W 9 D 6 L 4 )
The Bulls had their four game unbeaten streak cut short by their Big Apple rivals NYCFC and will try to recover from that. With only one loss at the Red Bull Arena, BWP (11 goals and 4 assists) and Kaku (3 goals and 9 assists) are sure to be popular once again. The visitors have been shutout twice in their last three road games, so a Bulls defender could be useful here.
After a long reign at the top of the Western Conference, Sporting are slipping down and now occupy third position. Russell scored his sixth goal for the season (and his 100th in his career), although it was his first since April. Early season favourite Zusi continues to disappoint, with only 8 points in the last four games, which doesn't justify his $11.0M price tag as the game's most expensive defender.
MTL vs SJ ( W 2 D 6 L 10 )
Montreal Impact is covered above.
I doubt there will be any interest in the Quakes players. They are on a nine game winless run and will most likely extend it here, especially with Hoesen out injured.
NE ( W 7 D 7 L 4 ) vs LA ( W 7 D 4 L 7 )
The Revs held Seattle to a goalless draw in the last round. They still have one of the best stats at home. This game is unlikely to see a clean sheet, as both sides are on respectable long unbeaten streaks (7 and 5 respectively). You will need to choose from Bunbury (10 goals) or Zlatan (11 goals, of which 6 were scored in the last 4 games). Last week Alessandrini produced a brace in the last 30 minutes as a substitute. If you are not busy with too many players from the DGW teams then Penilla, Fagundez and the Dos Santos brothers (who are back from the World Cup) can be taken into account.
FT: That'll do.

Alessandrini adds a fourth as @LAGalaxy take all three points. #LAvCLB https://t.co/SReaN3bTez

— Major League Soccer (@MLS) July 8, 2018
ORL ( W 6 D 1 L 11 ) vs TOR ( W 4 D 4 L 10 )
This will be a game between two struggling teams. The Lions registered their ninth straight loss last week (so the new head coach didn't help much). The Reds are winless in the last five, but it has to be said they have scored 11 goals too. Many would favour the Canadians here, but in general it will be a low scoring game.
MIN ( W 6 D 1 L 11 ) vs RSL ( W 9 D 2 L 8 )
The Loons simply can't stop surprising us! Their crazy DGW saw them win against Toronto by scoring 4 goals, before getting shutout 3-0 at Houston. Of course, if you think that Quintero is due another hat trick then go for it.
Real are just awful on the road with only one win compared to their excellent home record. Avoid.
DCU ( W 2 D 5 L 7 ) vs VAN ( W 7 D 5 L 7 )
The travelling is over for the Black and Red. After a long wait they will finally open their new Audi Field Stadium. That will not be the only talking point on the evening, as the team will welcome their new number 9 Wayne Rooney! We are about to find out how will he combine with Darren Mattocks, who scored his eighth goal last week.
This will be another unpredictable game, given the Caps shaky away performance. Saying that, Kei Kamara did score twice in their home win last week, so could perhaps be chanced here.
What a strike, Tony Tchani! 🚀 #VANvCHI https://t.co/usPQFk8EZ0

— Major League Soccer (@MLS) July 8, 2018
DAL ( W 10 D 5 L 3 ) vs CHI
The Texans had a mixed bag of results in the last round (a home win over Atlanta and an away loss to RSL) but they will back at the Toyota Stadium where have not lost yet. It will be interesting to see how they perform from now on without Diaz, who has departed to the Middle East.
Chicago Fire is covered above.
COL ( W 4 D 3 L 11 ) vs HOU ( W 7 D 4 L 6 )
After a short-lived surge the Rapids went back to their usual ventures, losing both home and away games last week. Only the adventurous will take on any of their assets this week.
On the other hand we have Dynamo, who are not the best team on the road but are coming off the back of a reasonably successful DGW (a draw and a win). If you like a punt look at defender Senderos, with three goals in the last two games. Otherwise, the usual suspects Elis, Manotas and Quioto are there for the grab.
ATL ( W 12 D 4 L 4 ) vs SEA ( W 4 D 4 L 9 )
After a loss at Dallas the Five Stripes quickly rectified the glitch with a win in Philadelphia, which was their sixth away victory. With the ever-inconsistent performance of the Sounders, don't be surprised to see Martinez and Almiron remaining in many teams.
Seattle did reasonably well last week, with a win and a draw from their two away fixtures (including a clean sheet against NE). However, there are no standout players at the moment, and this will be a tricky fixture for them, so it's probably best to look elsewhere this week.
LAFC ( W 10 D 4 L 4 ) vs POR ( W 8 D 5 L 3 )
With four wins and a draw in the last five (including 16 goals scored), the Black and Gold fairy tale continues. They moved up to second last week and are just one point behind the leader in West. Diomande added two more to his impressive goal tally. With the return of Urena and Vela from the World Cup, plus Nguyen who is finally finding his feet in the new team, it will be interesting to see what Bob Bradley has in mind regarding rotations.
On the other hand, you have the visiting Timbers who are on an 11 game unbeaten streak (the longest in their club history). Last week Valeri registered his 60th career assist and Armenteros added a brace to the goal he scored in the previous game. Blanco has also been in a great form. Expect a high scoring game and look elsewhere for clean sheets!
Who else but Diomande?! #LAFCvORL https://t.co/HAVkqybGnH

— Major League Soccer (@MLS) July 8, 2018
Captain Suggestions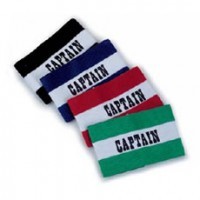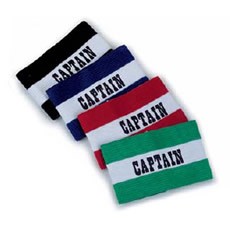 1. Moralez (NYCFC) Two home games against weak opponents on the road.
2. Diomande (LAFC) He is on a roll with 8 goals, including a brace and a hat trick in the last two.
3. Martinez (ATL) Leading goal scorer (18) at home against the shaky Sounders.
Deadline
Wednesday 11.07 at 7 PM EDT – Thursday 12.07 at 12 AM BST
Best of luck to all Managers and bring it home England!

Post your teams below and we will be sure to help out as much as possible.
Thanks for reading: MLS Tips Fantasy Major League Soccer GW20. This article was written by Ivan The Terrible