After a few postponements, the Spring season is now finally over and we will be entering the Fall season starting this week. Despite the many delayed kick-offs (due to freaky summer weather conditions) we witnessed another exciting round with 51 goals scored, including two hat tricks. Zlatan Ibrahimovic scored his first MLS hat trick and his ex-Manchester United team-mate Wayne Rooney scored his first MLS goal. Elsewhere, Bradley Wright-Phillips netted his 100th goal and became the fastest player to score a century in MLS history.
https://twitter.com/MLS/status/1023781778308378625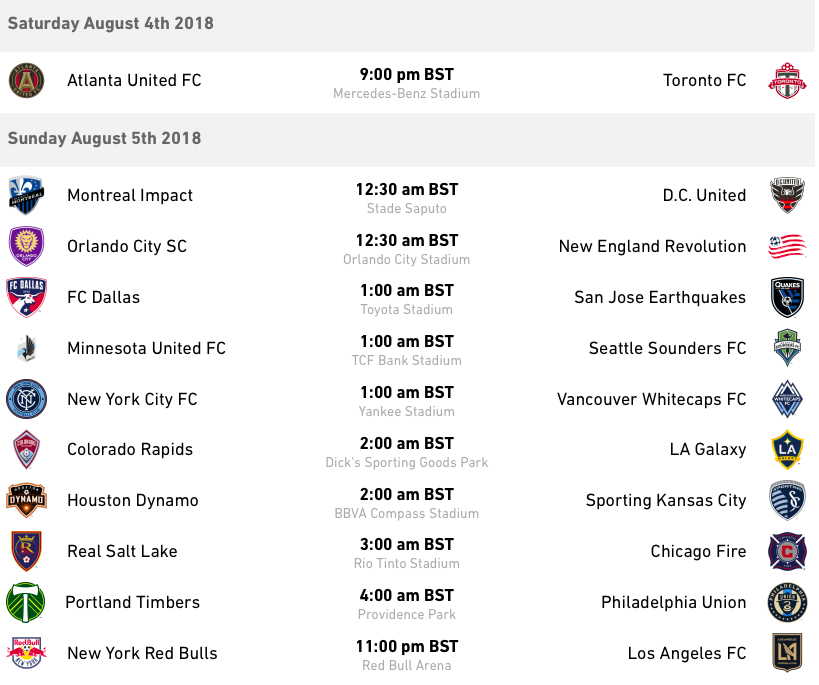 Gameweek 22 Review
The second edition of El Trafico finished in a similar fashion to the first. LAFC were 2-0 up until the 82nd minute when the Galaxy came back, this time to draw the game. Vancouver demolished Minnesota with another stunning performance from the teen sensation Alphonso Davies (who just signed with Bayern Munich) scoring a brace and two assists. Toronto had a second win against Chicago, this time at home. Portland extended their unbeaten streak to 14 with the help of Fanendo Adi, who played his last game for the team and scored a fantastic late goal. Atlanta cemented their lead in the Eastern Conference with a road win at Montreal, where Josef Martinez moved closer to another MLS record (most goals in a season) after his latest brace brought his tally to 24. LA Galaxy and Orlando city produced a seven-goal spectacle to round of the week, in which the visitors endured another loss.
"It's in the net!" @WayneRooney bags his first goal for @dcunited. #DCvCOL pic.twitter.com/p0ZGg9vIdY

— Major League Soccer (@MLS) July 29, 2018
Gameweek 23 Preview
After many double gameweeks, things finally return to normal. This is a single gameweek for all teams, except Columbus Crew who are on bye.
ATL ( W 14 D 5 L 4 ) vs TOR ( W 6 D 4 L 11 )
No doubt where the most picks will come from this week. The Five Stripes are on fire and Martinez is simply unstoppable. At the same time, the Reds are on some kind of a mini-surge after beating Chicago twice in the last two rounds. Being the first early game, some Toronto players could be chanced as part of a switcheroo.
Note: Make sure you keep an eye on the MLS All Stars vs Juventus game on Wednesday, as half of the host team will be from Atlanta United and there is the possibility of injures and/or rotations.
24 goals. 23 games.

The matches just can't keep up with @JosefMartinez17 pic.twitter.com/2soNfMDhDm

— Atlanta United FC (@ATLUTD) July 29, 2018
ORL ( W 7 D 1 L 14 ) vs NE ( W 7 D 7 L 7 )
This will be an interesting encounter between two struggling teams of late. This could be the last chance for the Lions to recover from their long slump and start moving up. The two playmakers Dwyer and Kljestan are beginning to show signs of their past glories and could be tried as high-risk / high-reward punts. Meanwhile, the Revs remain one of the worst travelling teams, with one win from four months ago, so the week of rest they just had is unlikely to help much.
MTL ( W 9 D 1 L 13 ) vs DCU ( W 4 D 5 L 9 )
The Canadians have been on a rollercoaster of late, but despite last week's loss to Atlanta they are usually good at home and Piatti will be heavily present in many teams. There is a small chance for a clean sheet, as the Black and Red are still not doing well on the road. However, Rooney got a taste of an MLS goal last week and might try for another one (perhaps with a Zorro-like facemask after his accident last week).
DAL ( W 12 D 6 L 3 ) vs SJ ( W 2 D 7 L 12 )
This will be a clash between the top and the bottom teams in the West. The Texans have not lost a game this season at the Toyota Stadium. Barrios, who had not scored since last October, went on the board with three goals last week. At only $4.6M, expect many to have a go with him. As for the visitors, they failed to win either of their home games last week, so we shouldn't expect any better from them on the road this week.
74' – ARE YOU KIDDING ME???? Just call him Hat Trick Barrios!! #SKCvFCD | SKC-1, FCD- 3 pic.twitter.com/S0KkyVHDJe

— FC Dallas (@FCDallas) July 29, 2018
NYCFC ( W 13 D 4 L 5 ) vs VAN ( W 8 D 5 L 9 )
After the two road games last week, the Blues will be back to the Yankee Stadium where they are yet to lose a game this season. David Villa didn't travel for either trip and we are still awaiting news on his recovery from injury. Once again Maxi Moralez will be a first choice for this game, plus a defender or two. The chances of a home win are high as the Caps have lost their last three games away, with two shutouts and nine goals conceded.
MIN ( W 9 D 1 L 12 ) vs SEA ( W 7 D 5 L 9 )
Although wildly unpredictable, the Loons can be respected at home where they have won their last four games, with 14 goals scored in them. Of course, a clean sheet is highly unlikely, but the likes of Quintero, Ibarra and Ramirez shouldn't be overlooked.
The Sounders are on a six-game unbeaten streak, but it must be said that they are shy scoring on the road with only 9 goals in 11 away games. Still, Lodeiro fans won't miss the opportunity, as he often bags bonus points even when he doesn't score or assist.
HOU ( W 7 D 6 L 8 ) vs SKC ( W 9 D 6 L 6 )
This will be another game where it is difficult to predict the outcome. Both, the home record for the hosts and the away record for the visitors are mediocre. If you are to go with any, Quioto, Elis or Manotas probably stand a better chance than Salloi or Gerso.
COL (W 4 D 5 L 12 ) vs LA ( W 10 D 5 L 7 )
The Rapids remain as bad and inconsistent as ever, so all bets are on the visitors for this one. The Galaxy are on a nine-game unbeaten run during which they've netted more than half of their season's goals (25). They have climbed to third in the West and are only a point behind their hometown rivals, LAFC. It's obvious that Zlatan has inspired the team, with his 15 goals to date, but credit should also be given to Alessandrini in midfield and to Ola Kamara, who has three goals in his last five starts.
RSL ( W 9 D 4 L 9 ) vs CHI ( W 6 D 5 L 12 )
Real have the best home record in the West, with only one lost game all the way back in Round 2. They will host the Fire, who have not won a game on the road for more than two months and have conceded three goals apiece in their last three away games. Plata and Rusnak will be popular for this match and Rimando, with six clean sheets and 70 saves, should be considered. For the ones who like to gamble with players on the road, the best option is probably Nikolic, who has six goals in his last eight starts.
POR ( W 9 D 7 L 3 ) vs PHI ( W 8 D 3 L 10 )
It's now almost four months since the Timbers have lost a game and it's unlikely that trend will stop this week. One of Valeri or Blanco is strongly recommended here.
Despite their recent patchy performances, Philly have won their last two away games with seven goals scored in them. It is doubtful they will do it again in this trip, but the more adventurous could gamble with Burke ($5.0M) who is now on five goals.
NYRB ( W 13 D 2 L 6 ) vs LAFC ( W 10 D 6 L 5 )
The Bulls lost to Columbus last week but that was only their second defeat at home since mid-April. It will be a surprise if BWP is not in every team, plus a defender is a good pickup here given that they've only shipped 9 goals in 11 games at the Red Bull Arena.
The Black and Gold have been steadily climbing the Western Conference and are now sitting in second place. They have a great away record, with 25 goals scored, but still remain leaky with 27 goals conceded. Some might go with Vela or Diamonde, but in a cross-country trip to a strong home team it's probably not advisable.
https://twitter.com/IanWright0/status/1022306483302744064
Captain Suggestions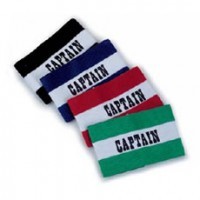 1. Josef Martinez (ATL) It's becoming scary to avoid this goal machine.
 2. Bradley Wright-Phillips (NYRB) With 100 under the belt, he'll be hungry for more.
 3. Zlatan Ibrahimovic (LA) In scintillating form, with 11 goals and 3 assists in his last 7 starts.
Deadline
Saturday 04.08 at 4 PM EDT – 9 PM BST
Best of luck to all Managers
Announcement
There is a NEW H2H league for the Fall season called the Battle of FF247. It's by invitation only and all serious MLSers on here can obtain the code by contacting the site admin team or message me on twitter.
Thanks for reading: MLS Tips Fantasy Major League Soccer GW23. This article was written by Ivan The Terrible