Another big double game week is behind us. As expected there were quite a few rotations, which led to the usual frustration of single game week players like Rusnak (20pts), Vela (19pts) and Kreilach (18pts) outscoring many of the chosen DGW players like Valeri (5pts) and BWP (2pts). Nevertheless, we witnessed 55 goals including six braces and a hat trick. The highlight of the week went to Seattle Sounders, making a season longest winning streak (8) in the post shootout MLS era. In the meantime, one of their prominent stars, American soccer legend Clint Dempsey, announced his retirement. He finished with more than 150 goals as a professional, plus 57 more with the USMNT. Among those professional goals are 72 while playing for Fulham and Tottenham, the most by any American in an overseas league. He is also the only American to score in three separate World Cups and is the country's all-time leader in competitive goals scored (40).
Clint Dempsey: Icon, Legend, Outlaw

Narrated by @herculezg.
#ThankYouDeuce ✌️ pic.twitter.com/n8ontwP8b6

— Seattle Sounders FC (@SoundersFC) September 1, 2018
Gameweek 27 Review
Despite losing their second game, NYRB clinched a playoff place. San Jose battled for a win in their first game, but then went on to lose in Vancouver, while Dallas recovered quickly from the loss and took the three points against Houston (who lost both their away games). With a win and a draw Portland remained sixth in the West, while NYCFC suffered a loss at the hands of Columbus. Toronto made it worse in their race for post-season, after defeats away at Portland and at home to LAFC (who moved up to second in the table). Elsewhere, New England and Orlando managed to get a point each in their games and Montreal Impact shutout the Bulls for a fourth consecutive time at home. Two of the goals (both headers) were first MLS ones for the two French defenders; Fanni and ex-Arsenal and Man City player Sagna. Real Salt Lake produced a second six-goal thriller in a row, this time by dismantling LA Galaxy. After defeat in their first game, D.C. United had a comfortable win in their second, against current leader Atlanta United, to stay in contention.
https://twitter.com/MLS/status/1036108826053816324
Gameweek 28 Preview
As always, while the rest of the world's football leagues are on an international break MLS likes to keep us busy, even with a small round including only seven teams playing in four games. NYCFC will be playing twice at home. Another short turnaround, with a Wednesday deadline and games stretching all the way to Saturday – Because MLS
NYCFC ( W 16 D 6 L 7 ) vs NE ( W 7 D 9 L 10 ) and vs DCU ( W 8 D 6 L 11 )
The Blues have made their life difficult with two losses and a draw in their last three games. Two matches at home this week gives them a chance to stay in the race for second place in the Eastern Conference, which will provide a buy-in to the first round of the playoffs. They are the only team in the league without a loss at home this season and also have the fewest goals conceded (7). There are plenty of well-known talents here and without doubt everyone will have four of them. That includes Johnson with nine clean sheets and 83 saves so far.
Caution: Some players could miss one or both games due to international duties. Check notes for you diary and follow the ongoing news as very often MLS updates injuries and disciplinary reports at the last minute.
The Revs haven't won on the road since April 1st at Houston. That is unlikely to change this week. They are on a long nine-game winless stretch, with six of them defeats. The once popular Bunbury, Penilla and Fagundez have been off the boil for a long time so are not recommended here.
The Black and Red had a mixed bag of results last week, but with three points earned against the league leader they still have a good chance of grabbing a spot in the post-season. They are now just below the red line, four points behind Montreal but with three games in hand. Although it's unlikely they'll get the victory in New York, with their current spirit the team will put pressure on the hosts. Apart from Rooney, who brought the inspiration since his arrival, you can't ignore the performance of Luciano Acosta, with six goals in his last six games.
Ismael Tajouri-Shradi

That's 1⃣1⃣ on the year #ForTheCity pic.twitter.com/PV35DlPfgs

— New York City FC (@NYCFC) September 2, 2018
SKC ( W 13 D 6 L 7 ) vs ORL ( W 7 D 3 L 16 )
After four consecutive wins without conceding a single goal, Sporting KC tripped up at Seattle last week. The defeat moved them down to third, a point behind LAFC. This will be a must-win game for them in order to reinstate their previous position. Number one choice will be Rubio who has five goals and two assists in the last five games. In midfield, Salloi, who is still reasonably priced, will be looking for his eighth goal. Despite the own goal last week, many will remain faithful to Zusi who is a bonus points magnet and had an impressive 40pts from his previous four games. If you are on a low budget you can go for Sinovic who is cheaper. If you are not sure of the ability of Johnson, and have plenty in the bank, you can set up a keeperoo with Melia who has 11 clean sheets.
Despite the efforts made of late, the Lions are still without a win in their last seven games (and five of them were defeats). With eight games remaining, and five of them on the road, their chances of making the post-season are next to zero. That said, 15 goals have been scored in this winless streak and Dwyer has four goals in the last five games. Kljestan and Yotun could also do well if you are prepared to risk it.
So clean, @DiegoRubio_. #SEAvSKC pic.twitter.com/XnxUdGwKvt

— Major League Soccer (@MLS) September 1, 2018
POR ( W D L ) vs COL ( W 6 D 6 L 14 )
A win and a draw last week helped the Timbers to hang on to the last playoff spot. That doesn't mean the job is done, as there are teams fighting to make the playoff zone that are not far behind. Valeri upset many last time for not travelling to New England, but no doubt he will be quickly forgiven and included once again. Of course, some will be pondering if his hefty price tag is still warranted after his underwhelming points in the last four rounds. Another option is Blanco, or a cheap defender to fill the gaps. Attinella is much cheaper for a keeperoo than Melia, and has a chance of a shutout as well.
The Rapids are as bad as ever. They have only one win on the road and that was thanks to an own goal at Vancouver. It will be a big surprise if anyone goes with players from this team.
Notes for your Diary
Players called on an International duties
https://www.mlssoccer.com/post/2018/03/18/2018-international-call-ups
Ismael Tajouri-Shradi (Libya). Maxime Chanot(Luxembourg).Ebenezer Ofori (Ghana). Rodney Wallace (Costa Rica).
Injury Report
https://www.mlssoccer.com/injuries
Yangel Herrera (ankle surgery). Cedric Hountondji (hamstring injury).Alex Callens(knee injury).Jesus Medina (hamstring injury). Jo Inge Berget (adductor injury)
On the Tightrope
One card away from suspension
Tommy McNamara
Alex Ring
Captain Suggestions
In this small round New York City FC play twice at home against two teams who each have only one win away. Therefore, the two picks are Blue.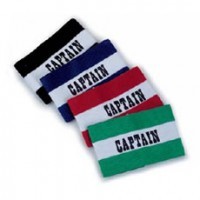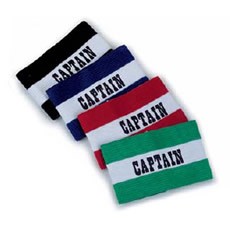 1. David Villa
2. Maxi Moralez
Deadline
Wednesday 05.09.18 at 7 PM EDT – Thursday at 12 AM BST
Best of luck to all Managers
Thanks for reading: MLS Tips Fantasy Major League Soccer GW28. This article was written by Ivan The Terrible