Most picked FPL players 2019/20
Fantasy football league is growing in popularity and it is a form of sports betting that could soon be a serious rival to the likes of horse racing in countries with a passion for sports and gambling. It is also helping to get more people interested in watching football so that they can pick the best players, like these four.
Alisson Becker
Goalkeeper Alisson Becker of Liverpool has been the 'keeper chosen most often by fantasy league managers. 30.6 percent of them selected him for their team ahead of the start of the season, based on the record of 21 clean sheets during 2018/19 that saw him win the Golden Glove award. However, this season Alisson suffered an injury in the opening league game versus Norwich and hasn't played since. It is not a serious injury though and he is likely to be one of the top performing 'keepers in the league again when he returns.
Lucas Digne
This Everton defender's displays last seasons saw him earn 158 fantasy league points. That has led to him being one of the most frequently chosen defenders in 2019/20, selected by 27 percent of managers. Digne was voted Player of the Season 2018/19 by Everton fans and was also joint-winner of the Players' Player of the Season. He has started this season well too – helping his team to two clean sheets and also providing two assists. It is this mix of defence and attack that makes him a valuable fantasy league player.
Raheem Sterling
Raheem Sterling earned more fantasy league points than any other player in the league last season, so it is no surprise that the Manchester City star is the first choice midfield pick for so many. Sterling has been chosen by 56.2 percent of managers for 2019/20 who are hoping he can replicate the 312 points he earned last season. He already has 37, putting him second in the fantasy league points chart, with form of 9.2 percent so far. Of course it is very early days, but both he and Manchester City look formidable again.
Mo Salah
There has been a real battle going on between three heavyweight strikers to be the top fantasy pick up front – with Salah, Sergio Aguero and Harry Kane doing battle. Salah won out, with 47.4 percent choosing him, based on the goal scoring form that won him the 2018/19 Golden Boot. He has had a solid start, with three goals in four matches, but so far it is the second most picked Aguero who has hit the headlines with six goals in four. The fantasy league stats table shows that Salah has 36 points so far – putting him in fourth, with Aguero currently leading the table. They are likely to rival each other for supremacy all season.
While the form of football players can be unpredictable, most of the top fantasy league picks have started strongly and it will be a competitive league once again.
Thanks for reading Most picked FPL players 2019/20
FPL FIXTURE TRACKER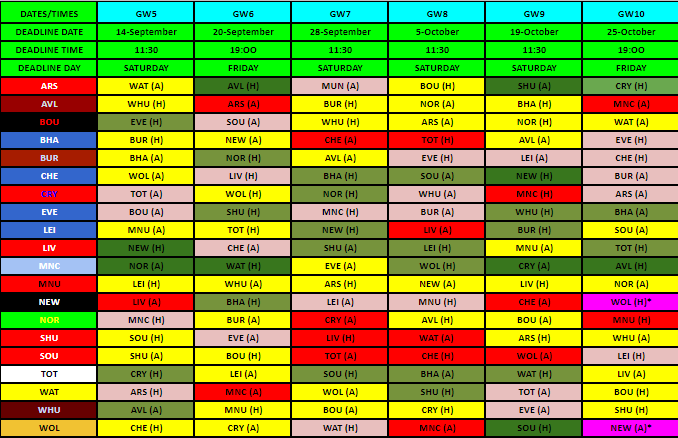 FIXTURE TRACKER LINK
Fantasy Football 247 League Codes: