Hello and welcome to New Fantasy Premier League Transfers 2018/19 Alireza Jahanbakhsh and André Schürrle. A couple of relatively budget friendly but potentially also relatively good value midfielders wondered into our FPL lives this week. One is a household name, the other not so much. For many reasons. One is a World Cup winner who has played here before and actually won the league with Chelsea (despite being somehow unaware of doing so!). The other has just featured in the World Cup recently in Russia but we doubt anybody actually noticed. From that snappy synopsis it appears one is a shoe-in for our FPL teams and the other you should just forget about. But don't let history fool you, necessarily. Here's why…
Alireza Jahanbakhsh
Brighton
FPL price: 7.0mln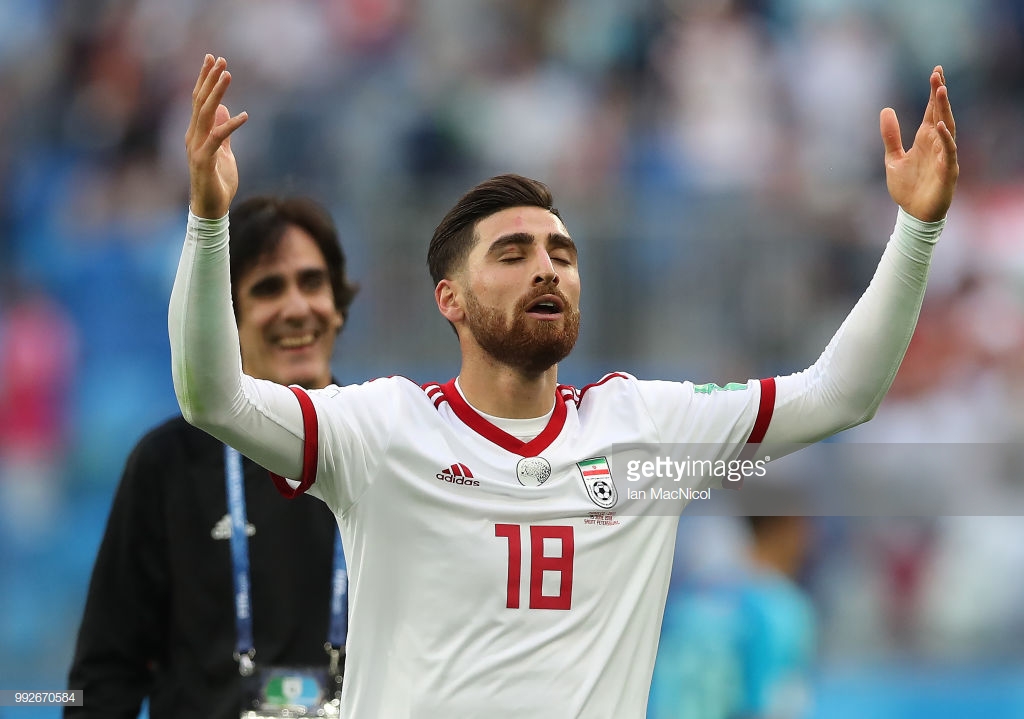 First things first, a bit of housekeeping. Can anyone actually pronounce that surname? We rather suspect not, and so in time honoured tradition we need to christen him with an easy to remember nickname, a bit like Dave (Azpilicueta). We knocked a few around the office and having dismissed Chemical Ali as being maybe too controversial we landed on the more comical Ali J. And so he will hence forth be known!
Ali J has finally arrived at Brighton for a club record fee of about £17m from AZ Alkmaar. We say 'finally' as he very nearly signed for them 3 years ago but decided that the time wasn't quite right and that he needed to develop more in an easier league. And develop he did. He was last seasons top scorer in the Dutch league (we know, we know!) with 21 goals but he also added in 12 assists to that, and all in just 33 games.
All in all for AZ he scored 34 in 85 games (1 in 2.5) and prior to that got 17 in 55 for NEC (1 in 3.2). Add in that he is still only 24 he achieved some pretty impressive statistics at an early age, perhaps culminating in him convincing himself after last season that he was finally ready to move on and test himself properly.
His underlying stats were equally impressive as he notched 144 shots last season, the same as Mo Salah, and he created 80 chances for team-mates. Let's just hope the Brighton forwards are up to his standards or they won't be his 'mates' for too long. Or ours.
All sounds good yeah?! What's not to like, well we shall tell you that bit too! Anyone looked at Brighton's fixtures?! Not that great. They start off ok with a visit to Watford (we say ok – they only scored 10 away all last season) and then it takes a turn the worse with Man Utd, Liverpool, Spurs and Man City in 4 of their next 6. They do have Fulham and Southampton back to back in GW's 4 & 5 though in between that lot so if you can rotate then great but if not then perhaps wait until GW8 as their run from then until GW16 looks very promising.
André Schürrle
Fulham
FPL price: 6.0mln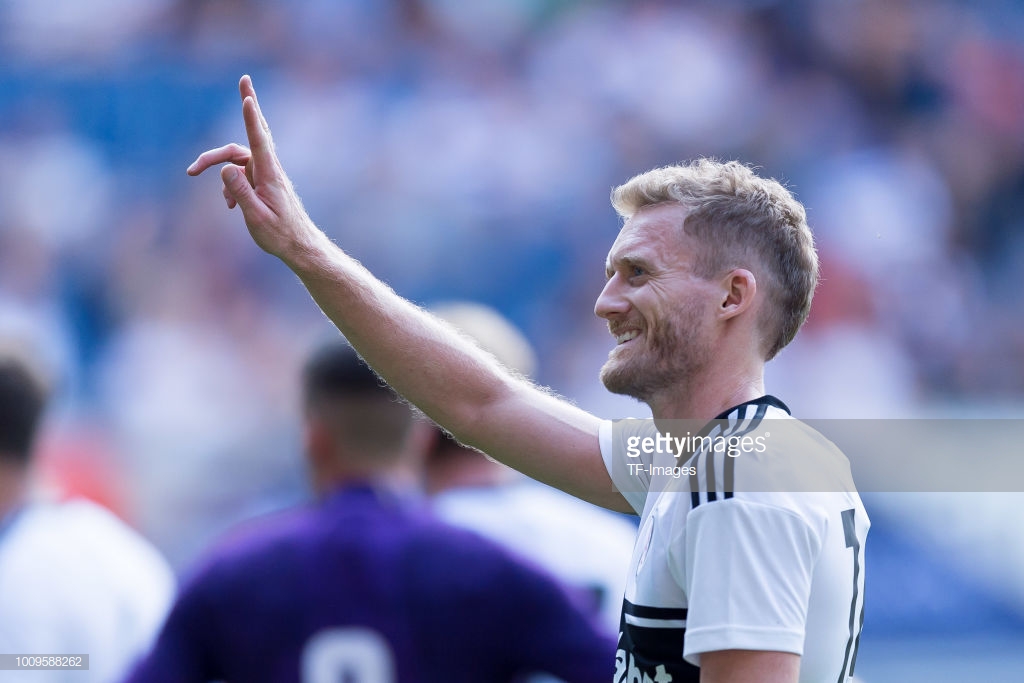 Ok, so a bit of house-keeping here too, in the interests of fairness. Who can pronounce Schürrle? Probably most people. Who can spell it regularly though? Probably less. Either way we probably need a nickname. Atomic Andre was suggested, but that was deemed too explosive, all things considered. Something gentler perhaps? Maybe just Shirley? Done.
Our illustrious World Cup winner comes in at a full £1 million cheaper than Ali J (and perhaps crucially £0.5m less than team mate and fellow Fulham midfielder Sessegnon), but there's perhaps a reason for that… In the last few years Ali J has been scoring, assisting, playing at World Cups and generally doing everything he can to progress his fledgling career. Shirley has been doing his nails.
He's been at Borussia Dortmund for the past two seasons and made only 33 appearances in total, and only 19 of those were starts. He managed 3 goals and 9 assists in those though, so probably not too shabby for such an underused player. Prior to that he was at Wolsburg for a season and a half when he played 53, scored 12 and got 5 assists.
Criminally underused again at Chelsea, prior to all this, he did manage 53 appearances, 13 goals and 2 for them in his last spell on these shores. Before he was told to go and sit on the naughty step by Jose, before eventually being hounded out of town altogether, presumably for being too attacking. Don't worry though Andre, it's an illustrious looking and pretty crowded step right now, you can go bitch about the moody one with with likes of Mo, Kevin, Juan and Joe.
Given his sporadic playing time as of late it's probably worth a quick look at his overall total career stats. They show in all games for club and country (whoscored.com) 315 appearances, 75 goals and 32 assists. So about a goal in 4 and an assist in 10, roughly.
At Fulham it looks like he will probably occupy the right flank of a front three alongside Mitrovic and Sessegnon, which to be fair sounds fairly deadly if they can hit it off. You can own the entire trio for £19m if you wish, although we probably wouldn't recommend it as an actual strategy!
Their fixtures are a bit mixed with Palace and Burnley at home in the first three, Spurs away in between those, before again sandwiching a toughie with City away between two slightly better looking ones in Brighton away and Watford at home. You could also look at it as four favourable in the first six, but that depends on whether your glass is half full or half 'Silvers'.
Thanks for reading New Fantasy Premier League Transfers 2018/19 Alireza Jahanbakhsh and André Schürrle. This article was written by Inittowinit
HELPFUL LINKS –
PRE-SEASON FRIENDLIES
Usually we run an article and ask people to get involved and cover the friendlies with any info they can gather. And it's usually fun but in all honesty it's usually also a bit messy and difficult to refer back to. This season we have one link that you will need need for all such info, courtesy of Mito –
Here you will find all the pre-season info you could ever wish for in one place – line-ups, scorers, assists, match info, sarcastic comments…
SET-PIECE TAKERS LIST
This is a work in progress as we make our way through pre-season but again Mito is all over it as it's an invaluable resource and can be found here
FPL FIXTURE TRACKER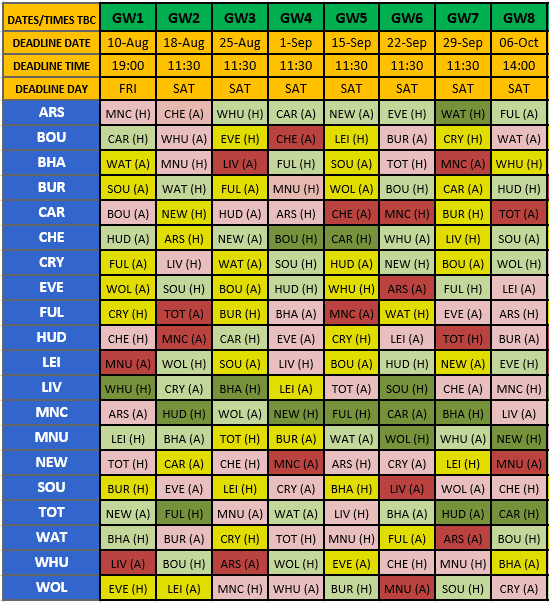 FIXTURE TRACKER LINK
The League Codes for FF247 for the 2018/19 season are as follows –