Manuel Pellegrini has been a busy boy since taking over from Moyesie at West Ham. A re-invention of the squad was required after a season of underperformance last season and this article will focus on three of the Hammers 'newbies'. Keeper Lukasz Fabianski was so desperate to leave Wales that he not only travelled the length of the M4 but half way around the M25 too, Jack Wilshere took the slightly shorter route from North London to come 'home', while Felipe Anderson decided that he'd rather ply his trade in Stratford than Rome. It's a strange old world but the lure of Pellegrini was clearly strong for all three so let's have a look at all three to determine if any are viable FPL possibilities.
Lukasz Fabianski
West Ham
FPL price: 4.5mln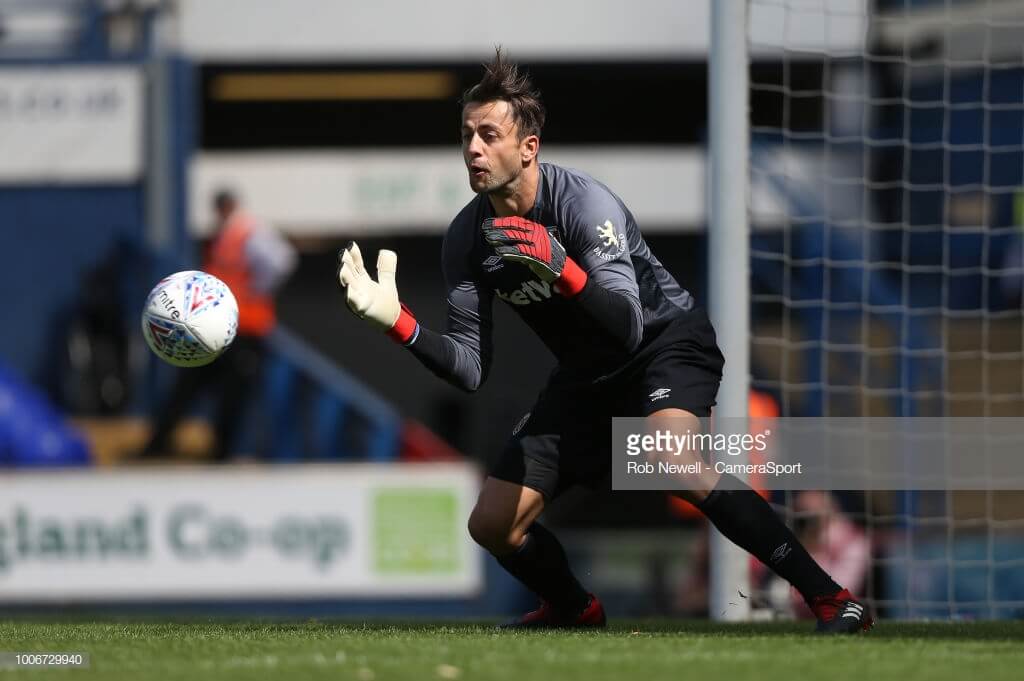 Lukasz Fabianski is of course a name well known to us having impressed at Swansea City before joining West Ham in the summer. Clean sheets have been fairly sparse for the keeper in his time at Swansea – he produced 13 in 2014/15 but only 9, 8 & 9 in the following three seasons. However, it is his save points that has seen Fabianski outperform many of his similarly priced rivals, producing well over 100 saves in each of the past four seasons, ranking in the top 3 in each season and topping the charts for saves last season.
The only keepers to score more FPL points than Fabianski were DDG & Ederson.
Therefore his price of 4.5mln looks attractive.
The Hammers of course face a tricky run of fixtures to begin with but the fixture argument seems fairly irrelevant where Fabianksi is concerned, as is highlighted above in his time at Swansea. Given his FPL history he may just prove to be as much as a 'set and forget' as DDG or Ederson – sure there will likely be less clean sheets, but there will surely be more save and bonus points. The Pole scored 15 less points than DDG last season in what was deemed an overperformance by many FPL stat 'experts' – if they are proven to be correct then surely a 4.5mln Fabianski + 1.5mln in the bank surely deserves at least some serious consideration?
Jack Wilshere
West Ham
FPL price: 5.0mln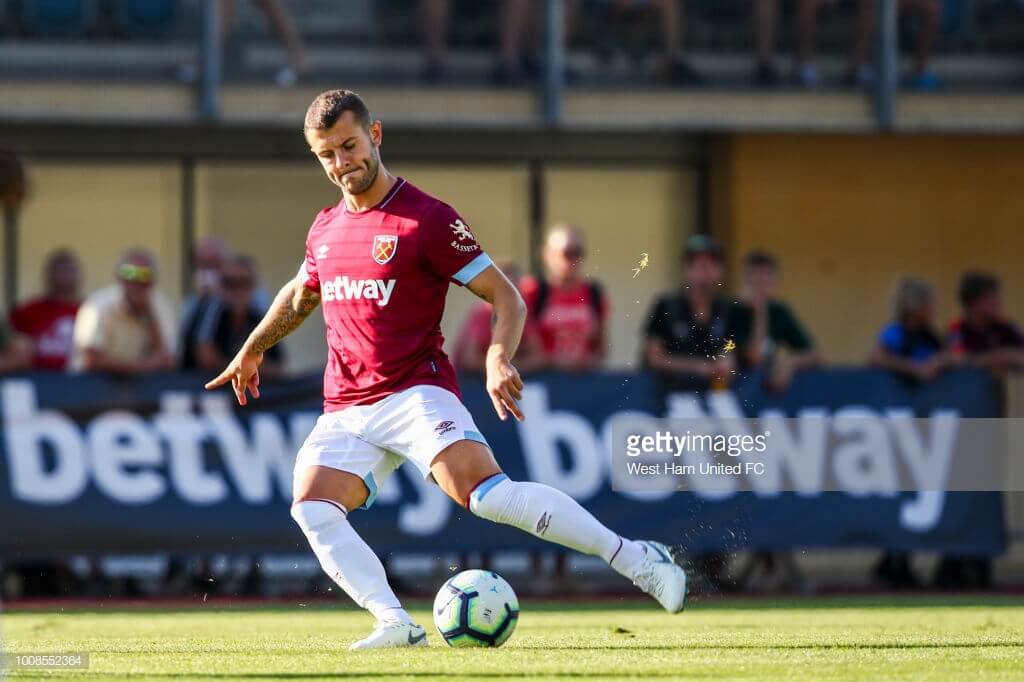 Ah good ol' Jack, the Arsenal lad who was actually a West Ham fan as a boy, according to the man himself: "It feels special. Many people know that I've had a special bond with this club growing up. I've got good memories of my childhood supporting West Ham, watching them at Upton Park." Between banter-filled afternoon/evenings on the Chicken Run at the Boleyn through to a 10-year career at Arsenal, Jack has suffered 13 serious injuries which curtailed what promised to be more than a promising career for Arsenal and England. It could have been so different – Wilshere came of age for Arsenal back in 2011 when he dominated a Champions League tie vs a Barcelona midfield consisting of Xavi, Iniesta & Busquets. That remains the highlight of Wilshere's career and it will need all the efforts of the Hammers' medical staff and a whole load of luck if Wilshere can come anywhere close to emulating those days of seven years ago.
If he can stay fit then West Ham have a hugely creative and combative midfielder and at 5mln he could prove to be a bargain for FPL managers.
Manuel Pellegrini admits that the club will need to tailor a special fitness plan for the midfielder who is still only 26 years old – "We are doing a plan with the doctor with him and with the physical manager. We are trying to do a different thing with him so he can be comfortable. And not to try to play every game of the season because he must work in a different way."
My view for now is that West Ham's tough fixtures give us the excuse to observe Wilshere to see how he settles, find out his role in the team and most importantly track his fitness.
Felipe Anderson
West Ham
FPL price: 7.0mln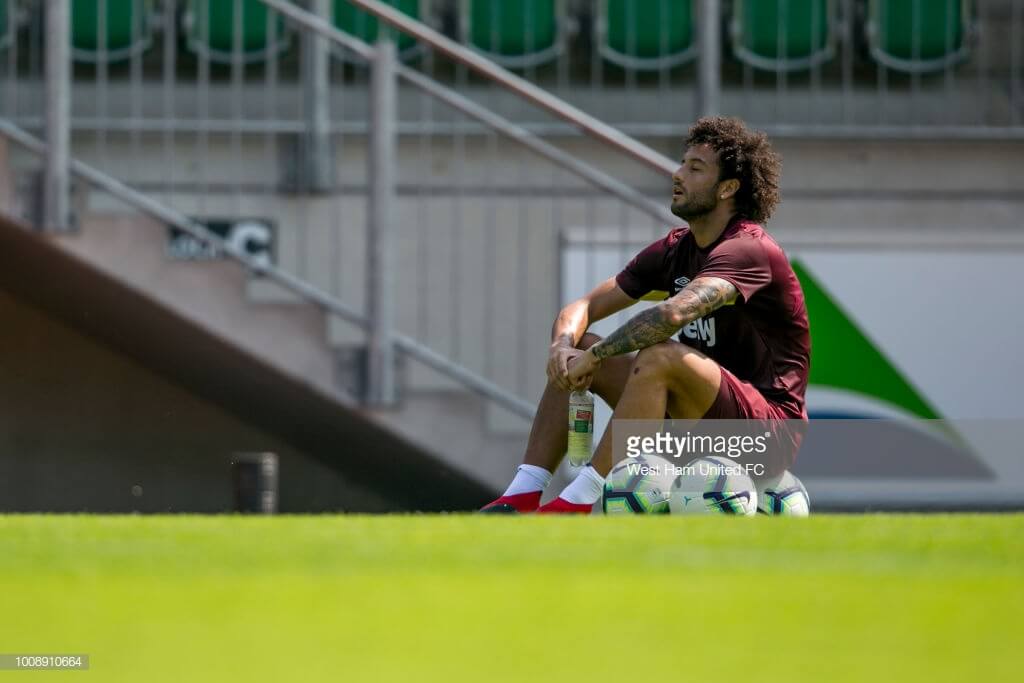 Felipe Anderson became West Ham's record signing when he completed his move from Lazio for £36mln in June. Anderson or Pipe as he likes to be called scored 34 goals in 177 appearances and recorded 31 assists. Just 25 years old, Anderson won an Olympic gold medal for Brazil at the 2016 games and has been linked to clubs such as Chelsea and Manchester United over the past few seasons.
A pacy attacking midfielder he will be seen by Hammers fans as a creator rather than a scorer and his critics will argue that his potential has thus far been unfulfilled. A concern is his physique for the Premier League with the fear that he may be knocked off the ball too easily. If he can overcome this and settle into Premier League life he could prove an interesting FPL prospect under Pellegrini, who is an intelligent manager and understands who is ideal for the system he wants to use.
West Ham director of football, Mario Husillos, is quoted as saying, "We believe we have signed one of the most exciting talents in European football" – it's now time for Pipe to live up to this and realise his potential. Like Wilshere, it's a watch and wait.
Thanks for reading New Fantasy Premier League Transfers 2018/19 Lukasz Fabianski, Jack Wilshere and Felipe Anderson. This article was written by Cookie
HELPFUL LINKS –
PRE-SEASON FRIENDLIES
Usually we run an article and ask people to get involved and cover the friendlies with any info they can gather. And it's usually fun but in all honesty it's usually also a bit messy and difficult to refer back to. This season we have one link that you will need need for all such info, courtesy of Mito –
Here you will find all the pre-season info you could ever wish for in one place – line-ups, scorers, assists, match info, sarcastic comments…
SET-PIECE TAKERS LIST
This is a work in progress as we make our way through pre-season but again Mito is all over it as it's an invaluable resource and can be found here
FPL FIXTURE TRACKER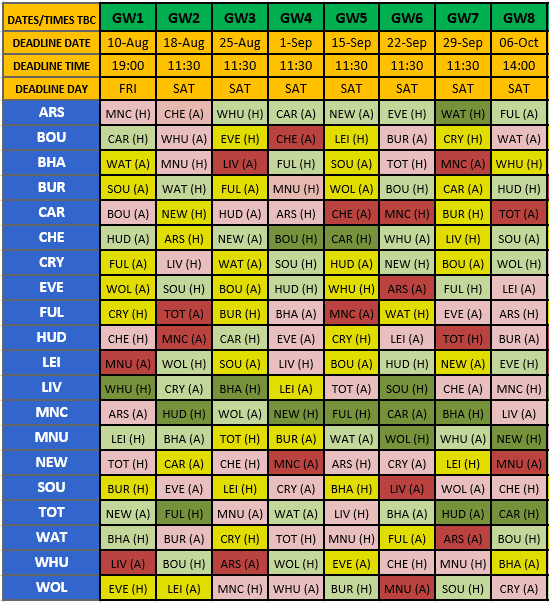 FIXTURE TRACKER LINK
It's been a busy summer already with Arsenal, Everton, West Ham and Chelsea appointing new managers, Manchester City adding to their already dominant squad, Man Utd continuing to splash the cash and Liverpool trying to protect Karius by beefing up their midfield. Spurs may even have a new home soon.
And FPL wise, this is the place to discuss strategy, learn about the promoted teams and their players while in the days and weeks to come we'll have plenty of articles, interviews, player analysis, Bore Offs, Tips, etc, etc.
So be sure to get involved in the discussions, the RMTs and the banter as we look forward to another season of Fantasy fun!
The League Codes for FF247 for the 2018/19 season are as follows –
Thanks to our friends Follow @ff_surgery and please give them a follow.