Why did I pick these three then? I ask myself as I write an intro I wasn't expecting to have to write. Well in complete fairness, I don't know, I looked at the list and picked these three so I'd given myself a task to research and I got on with it. The result is that I now have all three in my latest draft – I can convince myself if no one else.
FPL needs to begin soon as I'm on draft 6,489,432.
Join me as I write about a returning homeboy and two new boys down Stratford way.
Jay Rodriguez
Burnley
FPL price: 6.0mln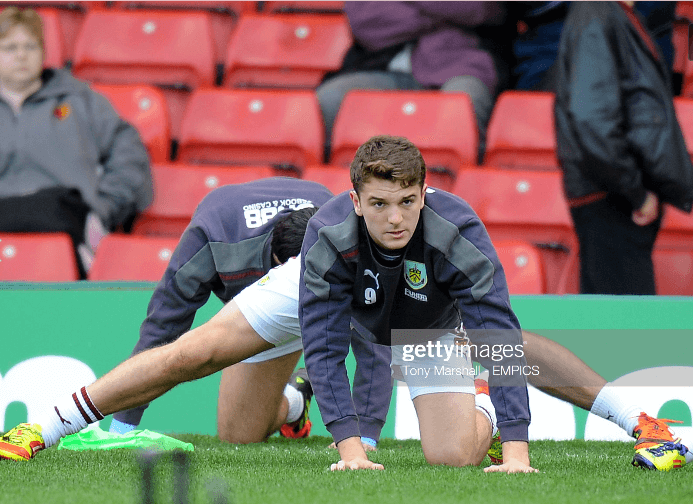 Age: 29
FPL Position: Striker
Previous FPL statistics:
2017/18: 7 Goals, 1 assist (109 points)
2016/17: 5 Goals, 2 assists (73 points)
2013/14: 15 Goals, 3 assists (152 points)
Bought from/Transfer Fee: West Bromwich Albion/ (reaching) £10.0mln
First Five Fixtures: Southampton (Home), Arsenal (Away), Wolverhampton Wanderers (Away), Liverpool (Home), Brighton & Hove Albion (Away)
Jay Rodriguez has returned home – figuratively (he played with Burnley FC from 2007-12) and literally, despite sounding Asturian, Galician or Valencian, he was actually born and bred in Burnley itself – and he may be winging his way in to your consideration. Let's see.
Burnley begin the season with four strikers who are all much of a muchness in fair – Rodriguez (£6.0), Chris Wood (£6.5), Ashley Barnes (£6.5) and Matej Vydra (£5.5). Well in fairness, Vydra is probably the runt of this particular litter (only one goal and assist last season) therefore, leaving 'new' boy J-Rod to fight a battle with Wood and Barnes for two of the staring spaces in the standard two man Clarets attack. Interestingly, Burnley played two matches simultaneously last Saturday where Wood and Vydra faced Port Vale and J-Rod and Barnes played Crewe.
J-Rod is the man under the microscope here though, so then let's take a look at his most recent season. He starred for West Bromwich Albion in a front two (good to know that's where he appears to be most productive) with Dwight Gayle, where between them they scored 46 goals between them with J-Rod getting the slightly thinner end of the wedge with 22 goals which were supplemented with 6 assists.
I think he plays more often than not and at least starts the season. At the £6.0 price point, there aren't many better, possibly Danny Ings (another ex-Burnley so there must be something in the training water in Lancashire), who are as reliable and proven at this level.
Sebastien Haller
West Ham United
FPL price: 7.5mln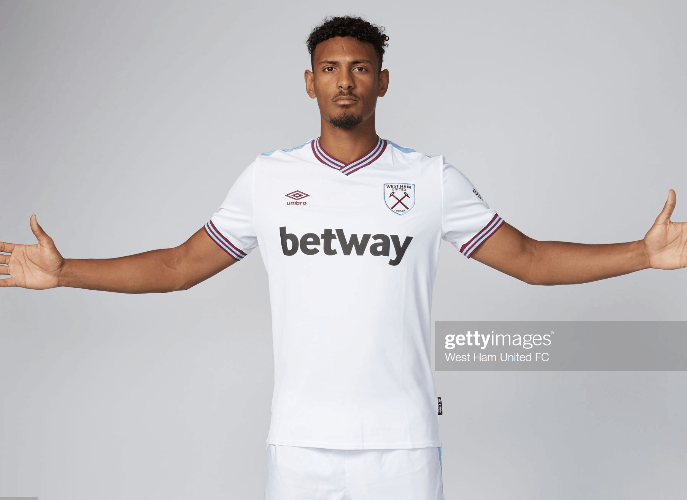 Age: 25
FPL Position: Striker
Previous FPL statistics: None
Bought from/Transfer Fee: Eintracht Frankfurt/ (reaching) £45.0mln
First Five Fixtures: Manchester City (Home), Brighton & Hove Albion (Away), Watford (Away), Norwich City (Home), Aston Villa (Away)
Sebastien A-ller (phonetically – he's French so the 'H' is silent) has followed a career path that would appear to be bringing him steadily to this particular point at 25 years of age and maybe shows that him being the costliest West Ham signing ever is actually quite just. To those who have followed his career it will not so surprising that the fee involved was as large as £45.0mln and you could argue that if he progresses it may not indeed be the largest move of his career.
Starting in his homeland with Auxerre's B team in 2007 he managed a better than a goal every two game record scoring 29 goals in 57 appearances before he was promoted to the first team. As he learned his trade in first team football he took in a loan spell in Netherlands with Utrecht where he scored 30 goals in 2 seasons (2015-17 seasons) as his loan move became permanent.
Next stop on the Eurotrip was Die Bundesliga and a switch to the banks of the Main and Eintracht Frankfurt where in a two season period he scored 24 Bundesliga goals in 60 games – no mean feat when you consider the rise in level of quality he experienced here. A formidable partnership with Luka Jovic last season in The Eagles run to seventh place AND the Europa League semi-finals saw both strikers sold off this summer with Jovic joining Real Madrid. Haller's fifteen goals in the league and five in the Europa League perhaps point to him being the answer to West Ham's striker issue at long last.
Should you need more, he was also Eintracht's penalty taker last season. Fly on the wall when he mentions that within Mark Noble's earshot . . . .
Pablo Fornals
West Ham United
FPL price: 6.5mln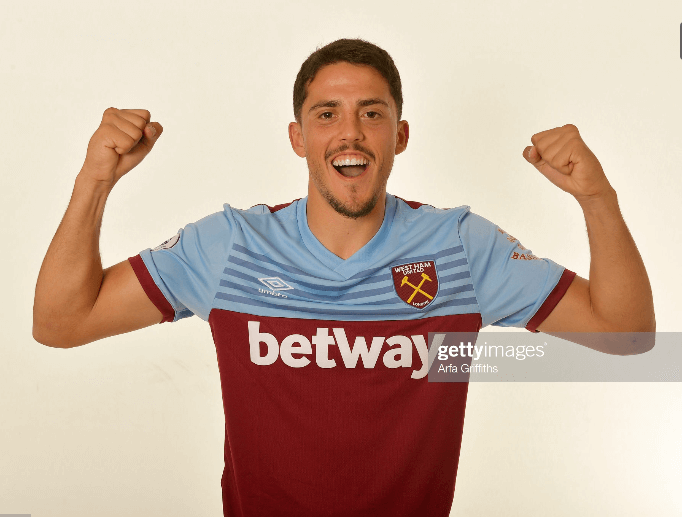 Age: 23
FPL Position: Midfielder
Previous FPL statistics: None
Bought from/Transfer Fee: Villarreal/£24.0mln
First Five Fixtures: Manchester City (Home), Brighton & Hove Albion (Away), Watford (Away), Norwich City (Home), Aston Villa (Away)
Looking to supply Haller might be fellow new arrival and full Spanish international Pablo Fornals, who has arrived from Villarreal.
Unlike Jay Rodriguez, this guy ACTUALLY IS a Valencian – born in Castellon de la Plana meaning he is from the same town as golfer Sergio Garcia – he began with local club Villarreal spending five years in the youths before two at his local side Castellon.
But when his senior career took off at it was some 440 miles away from home at Malaga. This was where the young attacking midfielder, firstly with the B team and then in the senior side, scored 19 goals in 100 games as he learned his league trade. Whilst playing on the south coast, he earned his first Spain Under-21 cap and has gone on to represent La Rojita or 'The Little Red Ones' seventeen times to date, scoring twice. Of course, as is the way of international football these days, players switch between the age restricted sides and the full national team depending on the tournament. Fornals has two full international caps but also went back to the Under-21s this past summer to represent Spain in the European Championships in Italy where he was a winner and was instrumental in the Spain team who beat France and Germany in the knockouts having already two goals to his name at the group stage – one a last minute winner to beat Belgium.
Back at club level, he switched to his local La Liga team Villarreal in 2017, where he went on to play 70 times scoring 5 goals but providing very useful assists, until his summer move to the London Stadium. All told last season he played 57 games for club and country with 7 goals and 7 assists to his name.
I did in fact see Fornals in the flesh last season as in their run to the Quarter Finals of the Europa League where they were eliminated by compatriots Valencia, Villarreal visited Glasgow in the Group stage where the match finished 0-0 with Rangers. He was subbed at about 75 mins but looked good and had some classy touches as you would expect from a Spanish player of the current generation. In the Europa League he scored three goals and assisted three times.
Thanks for reading New Fantasy Premier League Transfers 2019/20 – Fornals, Haller and Jay Rodriguez. This article was written by Gallant Pioneer
FPL FIXTURE TRACKER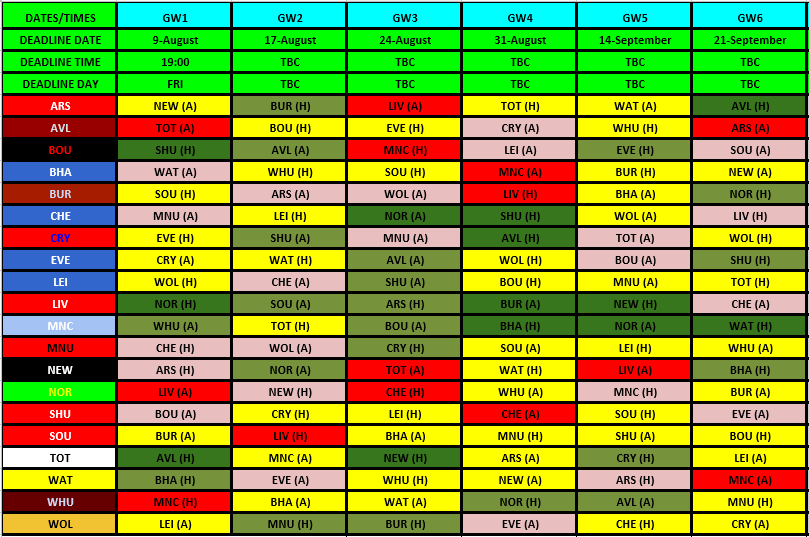 FIXTURE TRACKER LINK
Fantasy Football 247 League Codes: