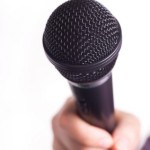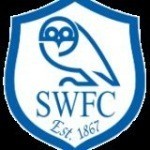 We are thrilled and honoured to welcome a very special member of the FF247 community into headquarters today. Alex Ball, or as he is more affectionately known to us, NZ Alex, has agreed to sit in the interview chair, for the very good reason that his team "Owls Rule" is having a barnstorming season. Currently 100th in the world, yes you read that right, 100, Owls Rule have 720 points, leads every mini league he is in, bar just the one and this is all without playing his wildcard yet! Pretty special stuff eh? And we make no apologies for saying that it always feels that bit more special when "one of our own" is riding high in FPL – it also means we can grill him more extensively! On that note, let's explore the secret behind NZ Alex's brilliant start to the season and find out a bit more about the man himself.
Alex, first things first, huge congratulations on hitting the dizzy heights of the top 100 in the world. It's an incredible achievement. How does it feel?
Thanks Cooks. May i just say, it's brilliant to be here and a great honour to be interviewed. To answer your question, it feels great mate! There is a long way to go yet this season and I fully expect the wheels to come off at some stage, that will be a big test for me having reached 100 to drop down and have to try and recover. One of the biggest changes over the last few seasons has been this excellent site. The articles are spot on and being part of this community is brilliant. There is always someone to give you feedback and bounce ideas off. This really helps me as I like to get lots of suggestions and ideas before I make an informed decision.
Your worst finish in seven seasons playing FPL is 60,980 – clearly you have a taste for this lark.
Yes I have been playing it for a while and been relatively successful, having a borderline addiction to fantasy footbll probably helps! I am also competitive (its the PE teacher in me!) and so do tend to engage in most things I do to win. My kid's sports days could be a disaster! I really enjoy the game and so researching is not a chore.
I know you and the Mrs have been fairly busy lately with more important family matters, but is she sharing your excitement of your amazing season?
It has certainly been a busy time having a new baby. Two great little girls keeps us on our toes but the sleepless nights are a good time to read up on football! I always manage to find time for fantasy football, mobile phones are a great invention! Before I answer that a little story about my wife's introduction to football which only started when I met her five years ago – she is a Kiwi after all and they prefer the oval ball! Her first game was watching New Zealand qualify for the World Cup, second was the amazing game in the Europa cup where Fulham came back from 4-0 down to beat Juve 5-4 on the night, third was River Plate at home which is insane, so its fair to say she had an amazing intro into football. I then ruined it by insisting she go to see Sheffield Wednesday (I assured her) thrash Aldershot in the cup. We won 1-0, it was wet, windy and the worst game I've ever seen. She hasn't been to a game since! "So darling I'm 100 in the world at fantasy football!" "Only 100", she replied, "why are you not number 1?!" Although she showed some interest when I won my cash mini league last season!
No surprise there!!
You're quite a decent player yourself aren't you?
I'm not sure about that. I play for Cambridge FC in the Waikato-Bay of Plenty League, we won the league about five years ago. I'm a defender, but managed four goals last season! As a lad I had a trial at Sheffield Wednesday. Sadly, I'm still waiting to hear back from them and even now I run out to the letter box every morning, just in case! Oh well, obviously it wasn't meant to be and I think, in fairness, they were giving out trials with cereal packets at the time!! After the trial I played to Saturday and Sunday league level, nothing that serious, I guess you'd call it "serious amateur". I love playing, take it seriously but enjoy the beers after. My last team in England was HSBC FC in Sheffield, we won Division 2.
[three_fourth padding="0 20px 0 0″]
[/three_fourth]You live very much an outdoor life in New Zealand. Where do your do your private FPL thinking regarding transfers and choice of captain? On the slopes, bike ride? Or just lock yourself away in a quiet room?
Haha the vital decisions eh!? I have to say I generally give most thought when out for a run. We have some great tracks through woods and along the Waikato river and I've made a number of decisions whilst on the move. I did have a 'eureka' moment at the top of a mountain when snowboarding about captaining Costa when he had a good week, that sticks in my mind!
So Alex, 100th place, no wildcard played yet and just a couple of 4 point hits, you're playing the perfect game so far. Any specific plans for the wildcard?
Its been great so far, the plans I've put in place have come off and lady-luck has been on my side – Chester (15 points) and Obertan (11 points) coming off my bench springs to mind! Reducing the amount of 4 point hits was a plan of mine this year as I took quite a few last year. The change to price rises has meant its not so urgent to bring in a player in so quickly. This said I am not against taking a hit as long as its for a long term plan and not just for a player you plan to keep for a week or two. My wildcard plan at present is to use it during a big double game weeks towards the end of the season. I did the same last season, it worked ok but could have been better. This year I am hoping to go into the DGW with a team of at least seven or eight DGW players and then use my wildcard to tidy it up after.
Which of your current squad do you view as "season keepers"?
Season keepers. Tricky one. I don't tend to think in terms of season keepers but try to react to players that are in form. In the past I have become too stubborn about letting a player go because I perceive them to be a 'season keeper' and because it would cost too much to buy them back. This season due to the slower price rises I've not been so concerned and gone with my gut a lot more. If you twisted my arm for names right now I would say Baines, Costa and Augerooooooooo. They are currently performing too well to drop. Up till a couple of weeks ago Fabregas and ADM would have been on that list but due to Fabregas' 'injury' and ADM playing on the wing in a less rewarding position, they have become less so in my eyes.
[three_fourth padding="0 20px 0 0″]
[/three_fourth]
The man of the moment in FPL terms is Alexis Sanchez. His ownership and price are rocketing, yet you seem to be doing fine without him. Is he someone you are thinking of bringing in to your team? I see you have a bit of cash burning a hole in your pocket!
Dirty Sanchez has been one of the main reasons I'm tempted to ditch Fabregas or ADM. Both are excellent options for different reasons but Sanchez is the form player of the FPL right now, as you say. He reminds me of Yaya last year in that I kept thinking his bubble would burst and it took me a long time to get him, I don't want to do the same again this season. At present I can afford to move either out for Sanchez but with price changes before the end of the international break, I may have to take a 4 point hit.
Which other players are on your radar or watchlist right now?
One player i am particularly interested in at the minute is Theo Walcott, the speedy winger has looked great in his cameo appearances so far this season. It may be a case of having him and Sanchez or bringing Sanchez in until Wally is fully fit and downsizing depending on who looks the better prospect. Daryl Janmart also interests me. I had him at the start but got rid when Newcastle couldn't buy a clean sheet. Now they seem to have firmed up at the back and with his attacking stats looking very good I may bring him back. Also Stewart Downing looks excellent value for money. I don't want two West Ham attacking players so he will probably only make an appearance if Sakho goes. Possibly to finance my final suggested player Daniel Sturridge. He could well come in to my team if the England striker's return to Liverpool means an upturn in results.
You have West Ham's Diafra Sakho as your third striker. Do you plan on keeping him or will you try and rotate him with other cheap strikers depending on their form and favourable fixtures.
Sakho is a great option, good stats, in a team full of confidence and easier fixtures up until Christmas, whats not to like!? I will hold him until his form changes but there are a number of options in this price bracket that could do just as well – Beharihino or Austin to name a couple. In the past I have always had three big money strikers and I may return to this with Augero, Costa and, the aforementioned, Sturridge. If they can all prove fitness and form at the same time!
You have captained Costa in five gameweeks and Aguero in the previous four gameweeks – do you look upon these two as your permanent default captains for the season, barring injury, of course?
I take captains choice on a week-by-week basis. At present these two are the most consistent performers that I own so the one that has the better fixture tends to get the armband. Peaky Dave and I have a doubles team in the FF247 league and we often chat over the best option, he has been great at reining me in to the 'safe' option when I have been tempted by a more risky choice!
How does living in New Zealand affect your playing and keeping up to date with FPL matters?
Playing FPL and watching footie in NZ with the time differences has its pros and cons mate. The main disadvantage is not being able to watch games live and discuss it with all you fine people on FF247 as the goals go in! I miss that a lot. The pro is I am an early riser so I will usually wake and watch all the games I want to before the family wakes AND I still get to spend the day with my girls – win, win! From an FPL perspective its not too bad, I do miss live chat as I said so I try to get on for evening kick offs (early my time) but keep on top of stories like anyone else and get the bonus of waiting until the very last minute for 2am price rises!
You are, unsurprisingly, ranked no.1 in New Zealand. It takes a very special player to win their national title (cough, cough) – how big an honour would it be for you to be top dog, or kiwi, in New Zealand?
I've just checked and NZ's population is 4.5 million and Monaco's is 40,000, just saying!!
Yeah whatever, but a win's a win!!
Haha. That said most Kiwis still call it soccer and cant understand how you could play a sport for 90 minutes and have a 0-0 draw! So, yes it would be a great honor. I have a few friends that play it here in NZ and of course mates back in the UK who have congratulated me. Still a long way to go so not getting carried away.
I see that one of your squad, Leighton Baines, has picked up a hamstring injury while on England duty. Do you think you'll sell him or bench him if it's not too serious?
I'll sell Baines if it's more than a week. I bought him late on so it's really not too tricky to get him back. I would probably take a 4pt hit and bring in Sanchez for Chadli. That would leave me with 4.2mln for a cheapie defender. I would then use the next few weeks while Baines gets back to full fitness to decide which of my big three midfielders (ADM, Fabregas or Sanchez) gets dropped to fund bringing Baines back in.
You are very much up there amongst the elite players of this season – what is your strategy from here on in?
Simple Cookie, follow your advice, DFIU! I am trying to play from week-to-week, making one transfer at a time and keeping the most popular players so if I don't have a good week the law of averages means I don't fall too many places. Finally, always go with your gut. I hate that feeling when your gut said something and you followed someone else's advice only to see you make the wrong decision. Advice and discussion is great, but if you're unsure go with what you feel is the correct decision.
Clearly you haven't done much wrong this season, but can you identify any mistakes?
Probably not bringing in Alexis after his first big week. I could have done it for a 4pt hit and was very close to doing it.
[three_fourth padding="0 20px 0 0″]
[/three_fourth]
Ouch – think where you would of been if you've done that! Let's not dwell on that. Your best move?
Easy – captaining Aguero vs Spurs!
Now Alex, you have a long trip over to the UK at Christmas. Have you already made plans to ensure you can get online, keep up with the news and injuries etc?
That's correct mate, my wife and I are taking the girls back to the UK for Christmas (yes a two year old and a 6 week old on a plane for 24 hours. Can't wait for that!). Will be great to see my family and catch two or three Sheffield Wednesday games live! I will be checking into FF247 for all you fine people to keep me up to date on any vital information and if any of you are bored and feel like tweeting me any info I may need, it would be gratefully received! GW13 is going to be the critical one. I've asked Peaky to keep an eye on my team, he has kindly agreed so hopefully I'll be OK. That also means if my season goes Pete Tong I can blame it on Dave!
Haha no pressure Peaky!! Do you prioritise any particular FPL mini leagues or just let them take care of themselves?
I try to only enter leagues i really care about rather than loads for the sake of it. My main ones, in no particular order are "We All Like Slice" (that's my money league), FF247 league and the Banterbury H2H league, but i do check each and every one regularly.
Alex, thank you so much for sparing time out of your busy life to share your thoughts on FPL and all things footy! We wish you all the best for the rest of the season and go win it mate!
Thanks again Cookie and the team at FF247, the time and effort you put into this site does not go unnoticed. That thanks also goes to all the people who make it the great community it is.
Thanks for reading FPL life is a hoot and not all black for NZ Alex. This interview was conducted in Cookie's cellar