Predicted Line-ups and FPL Team News 2021/22 GW8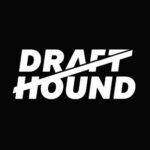 We did say from the get go that this article would most likely evolve over time and we are very pleased to say that it has taken big strides this week. What you now see below is a live link to what Drafthound have on their website. Why is that significant? Well, firstly, it now means that the second they make any updates in reaction to live team news then they will also appear on here. Being uber helpful in that respect they also time-stamp all of their line-ups so you can tell to the minute when it was last updated.
Secondly it also means that we now have a much smarter looking interface. Previously we have simply been screen-shotting the team images and that can mean they look a bit inconsistent and sometimes blurry, at best. And they were way too large also! That has all been fixed and they should look and feel a lot more professional. It's the same info, it just looks better!
On a mobile you will get a straight line version, one team at a time. On a desktop you will get a layered grid but if you zoom in or out you can alter this accordingly.
As an additional extra if you click on any player icon on the team line-up that will take you to their own page on Drafthound, from where you can see up to date season stats, their upcoming fixture schedule and use a comparison tool to view similar players.
Predicted Line-ups 24/7
We are now also featuring this live page 24/7, fittingly….
This is our permanent and LIVE home for predicted line-ups for the FPL season 2021/22. This content can be easily accessed at any time via a myriad of links on our homepage – Header link, Hot Topics link, Quick Access link on mobile and it is also linked towards the end of all of our regular articles. And by clicking here!
This particular version uses a drop-down menu. You will see a small arrow to the right of the team name, simply click this and you will be presented with all 20 teams to choose from.
Given their time and effort in providing this content for us it would be rude not to occasionally click on the Drafthound link and check out their own fabulous content as there are FPL articles aplenty on there too.

Thanks for reading Predicted Line-ups and FPL Team News 2021/22 GW8. This article was written by Fantasy Football 247 and Drafthound
FF247 LEAGUES FOR 2021/22
Fantasy Football 247 League Codes:
Both leagues will be shut to new entrants as of 01/01/22.