PROMOTED TEAM ANALYSIS – WEST BROMWICH ALBION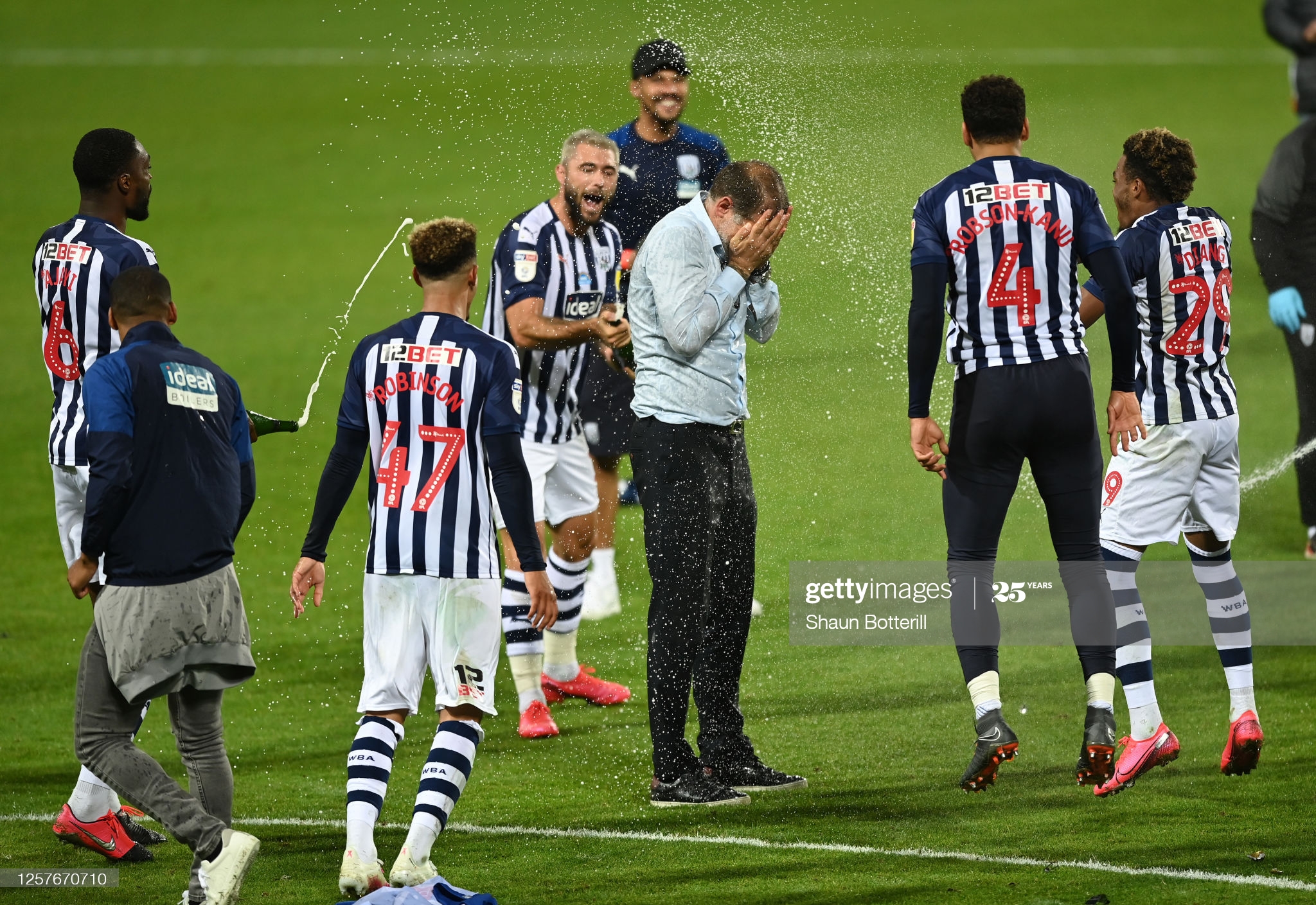 West Pereira Albion – Preview 2020-21
West Bromwich Albion are back in the Premier League! Only two seasons on from finally being relegated after eight consecutive years struggling for points in the bottom half of the table of England's top flight, they are back.
After losing the Championship playoff semi-final to Aston Villa on penalties two seasons ago, they took no such risk this term clinching direct promotion by finishing in second place whilst being the second best in the league for goals conceded and joint second for goals scored. This means they'll either qualify for Champions League by finishing in second place this year or that they will be the second team to get relegated! I suspect they won't be listening to the Champions League anthem at The Hawthorns any time soon so you know where this is heading then … OK, maybe I am being a bit harsh but unless they start hiring the right personnel it's difficult to back them to stay in the Premier League.
All that said though, we are not here to forecast the Premier League final table. We're here to assess the Baggies FPL potential (if any). Let's see what they have to offer.
Goalkeepers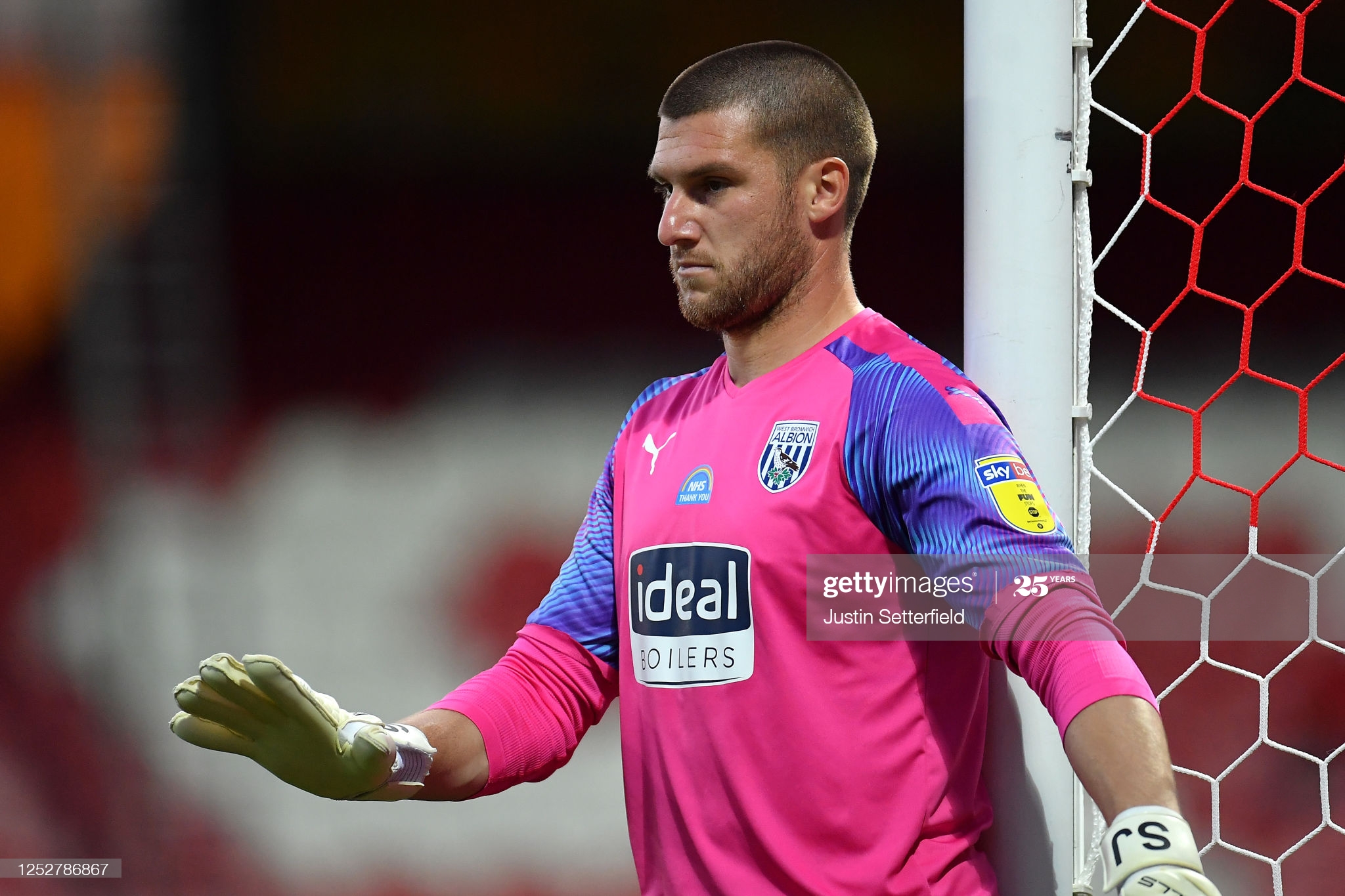 Should that just say 'goalkeeper'? At the time of writing there's only one shot stopper listed for West Brom on the FPL site and that is Sam Johnstone (£4.5mln). The former Manchester United academy graduate had been contractually attached to The Reds since 2011 with no fewer than TEN successive loans to lower tier clubs until West Brom agreed definitive terms at the beginning of the 2018/19 campaign. Suffice to say that as yet, he has no Premier League experience.
He's decent between the sticks and has a penalty save or six in his pocket (6 (!) in his last 13 faced). West Brom had a decent goals conceded ratio last season posting 14 clean sheets but they will struggle massively to keep Premier League strikers at bay, so for his price tag you are perhaps better to look elsewhere or accept that save points is all that he´s likely to deliver.
Defenders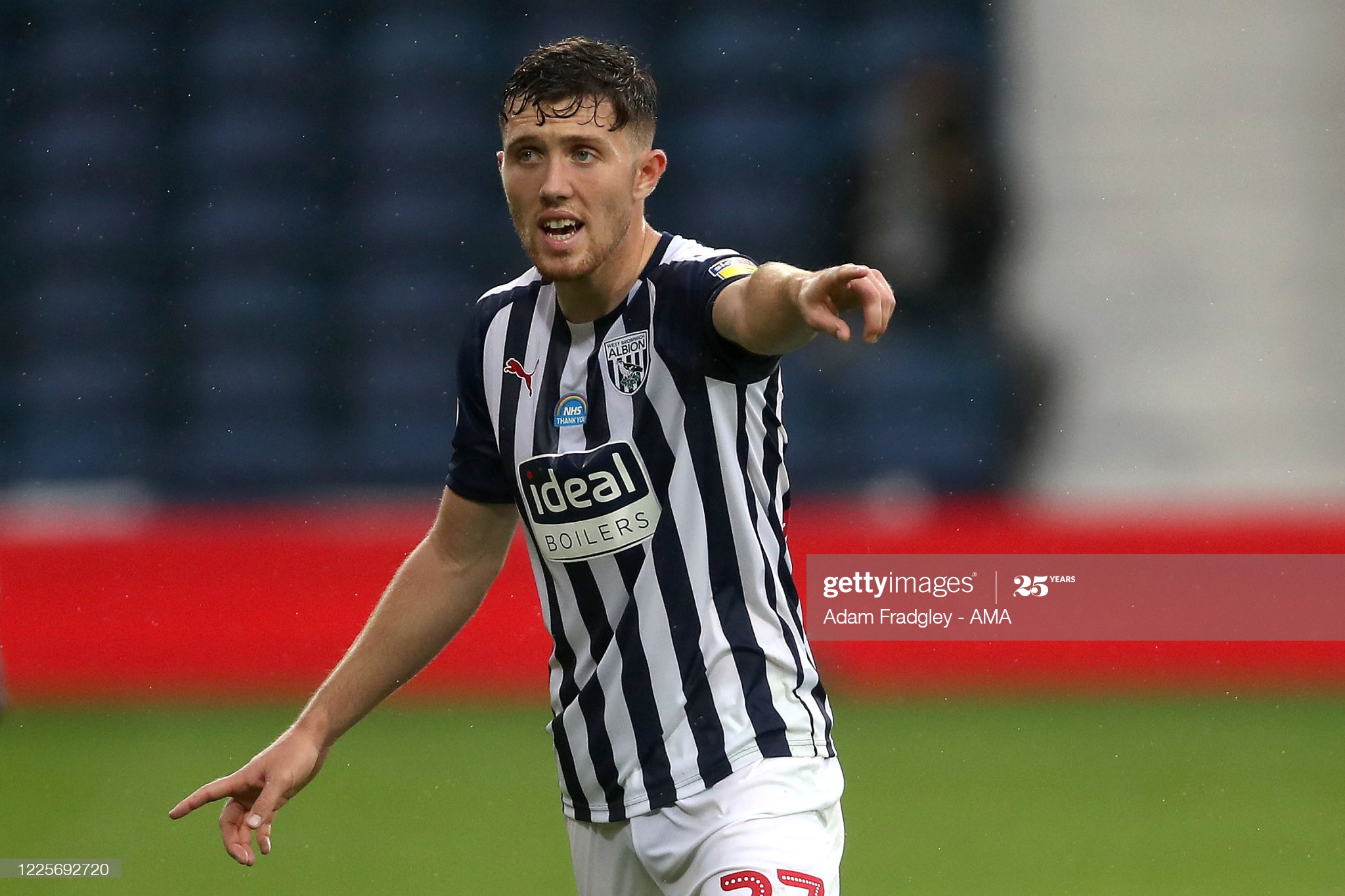 Last season, West Brom played 4-2-3-1 until Christmas and then switched to a 4-3-3 from January onwards. Manager Slaven Bilic explained that the reason for this change was as a way to balance the squad better and tighten things up at the back. Old Slaven clearly knows what he's talking about as the 14 clean sheets were all gathered from February onwards, therefore I'm expecting them to start with a 4-3-3 formation. This also means they will prioritise not taking too many risks at the back. Let's take a quick look at their prospects:
Dara O'Shea (£4.5mln)
The Ireland Under-21 squad member played in England's seventh tier just two years ago but he has shown enough talent for Bilic to publicly praise him as someone with the ability to shine on the big stage. "Dara is the future, and he can be the present… I believe in him. Based on today, he's a player. I love Dara" said the gaffer. His preferred position is centre back but due to 'needs must' he has played at right back. That's unless they buy a proper left back (more on that later) in which case Darnell Furlong (£4.5mln) – a youngster with better attacking capabilities than O'Shea – gets the nod on the right and Dara gets moved back to the centre of the defence alongside Semi Ajayi. Wherever he plays, I expect O'Shea to be a mainstay in their line-up. He scored 3 goals from set pieces last season.
Semi Ajayi (£5.0mln)
Speaking of goal scoring defenders, Nigerian Ajayi, 29, will be leading the line for West Brom in defence and perhaps attack this season. He started 42 times last season and while I can't recommend him for guaranteed clean sheet points, I'll let you know that the 6ft defender amassed a total of 5 goals last term – 4 of which were headers. I'm pretty sure he'll manage to find the net here and there but of course for 5.0 you'll probably want to look elsewhere or take a gamble on young Dara with him being cheaper.
Ahmed Hegazi (£4.5mln)
I won't dedicate to much time to Hegazi as we all know him and what he can and mainly what he can't do in the Premier League judging on his performances from three seasons back. Then, he was the hero of gameweeks one and two by amassing a whopping 23 points across those two. So if you think lightning might strike twice in the same place, Hegazi is your man. If not, there's probably better value elsewhere. He has the competition of Kyle Bartley (£4.5mln) who actually started more games than Hegazi but that was because of an early injury the Egyptian. Hegazi getting the nod in 9 out of 13 after restart suggests Bartley is second choice to partner Ajayi.
Kieran Gibbs (£4.5mln)
Another well known player in fantasy circles and indeed English football in general. We all know what he can do too which in poor Kieran's case is to get injured… 14 games he played last term…need I remind you that there are 46 gameweeks in the Championship? That's less than a third of the games! He is the first choice left back – Conor Townsend at the same price being the alternative – but being so often injured throughout the season and also being on the wrong side of 30, surely doesn't help the cause of the former Arsenal man. Indeed West Brom are reportedly looking to sell him so I'm not even sure he'll be available for your selection here.
In conclusion then, with no £4.0mln options available, you are unlikely to trust an Albion defender. But if they show any potential then Dara O'Shea and Semi Ajayi are the ones to look at for consistency of starts and indeed an eye for goal.
Midfielders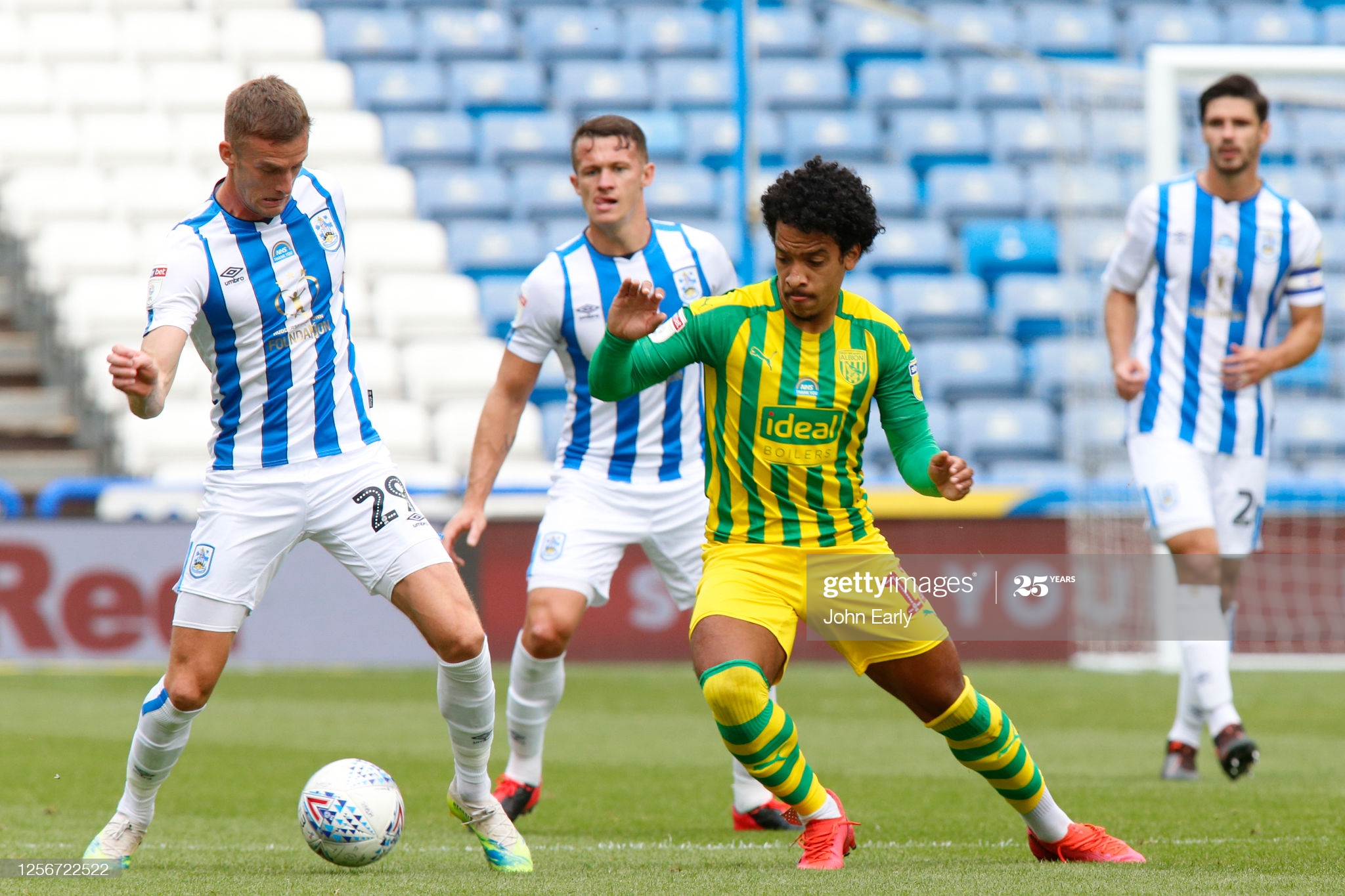 Matheus Pereira (£6.0mln)
As the sub-title for this article hints, there's really only one name you should consider from the Baggies and that is the young Brazilian starlet Matheus Pereira. He'd likely be your fourth (or fifth in a 3-5-2) midfielder but he is not exactly cheap in that regard so his viability is really going to be (early) points related. Can he justify his price?
The 24 year old left footed playmaker is a Sporting Clube de Portugal academy product. He came in at the age of 14 and he has an impressive goalscoring record in his last two seasons at youth level of 21 goals in 43 games. That's remarkable considering he is a winger by trade. Things didn't work out on his way to reaching the top level as he had a couple of seasons between the main team and the reserves team. That wasn't really his fault though as Sporting had a strong squad during those seasons and were challenging for the title, so inevitably there was less space for youngsters to emerge. A loan spell at Desportivo de Chaves, a club in the interior north of Portugal, followed and he grew a lot in terms of mentality and consistency in his game and there was a lot of enthusiasm at the club around him coming back and possibly being a key member of the first team.
After shining in pre-season, he was expected to be amongst the first XI come the start of the Portuguese top flight but he didn't even make the squad. He then put out a tweet during the second half of that game like "there are some things you can't understand. I'm left with cheering from the stand"…. He was right, to be fair, but subsequent public criticism from former Real Madrid and Sporting head coach at the time José Peseiro, led to him being shipped out to Bundesliga's Nuremberg after just two weeks.
He struggled for game time in the beginning – which is understandable given he had no pre-season with them – but once he got into the first team he never looked back. He had some good performances towards the end of the campaign with three goals in the final six games including a fine left footed low drive against Bayern Munich.
Another loan followed and this time it was to the midlands of England and West Bromwich Albion. He was arguably one of the best players in the Championship last term and won the club's player of the year. He made 38 appearance and notched eight goals while assisting on 16 occasions – a league and career high. He has an extremely talented left foot, a good shot from distance and is the go-to guy for direct free kicks and corners, which means there are different routes for fantasy points. While researching for this piece I came across an interview from Sky Sports from his training ground coach at Nuremberg, Nate Weiss. He had this to say about Matheus: "I told him that, just like in basketball, he had to go to that same spot and just shoot and shoot. Matheus just became obsessed with it. Every single day he would want to train it. The work that he put in was incredible. He worked on it constantly, cutting inside from the right and shooting into the corner with the inside of his left foot. He just wanted to do it all the time. The hard work paid off in April of last year when he opened the scoring for Nurnberg against Bayern Munich. There was a repeat of that goal for West Brom against Cardiff in October, while his free-kicks against QPR and Bristol City are also testament to his work in training."
West Brom have got a proper player for little financial outlay and one that has had already to adapt to three very different cultures and realities in Portugal, Germany and now England and it's fair to say that he's had success wherever he has found consistent game time. The Premier League is of course another level of difficulty altogether, but as long as the challenges remain only on the pitch, Pereira will surpass them.
I don't like to end such a positive critique with a word of caution but I must. That word of warning is that he can occasionally snap during games and has picked up the odd red card. It happened with the reserves at Sporting against Porto, it happened at Nuremberg and again last season with West Brom ….. so just once a season then!
Matt Phillips (£5.5mln)
We all know about Matty Phillips' fantasy prospects from his Blackpool and QPR and West Brom days in the Premier League. We've probably all owned him at same point given his typically low price tag and occasional flirts with form. His personal best came in a Baggies shirt in the 2016/17 season when he reached 115 FPL points from 4 goals and 9 assists across 27 games. He was priced at £5.5mln then and consequently got a bump to £6.0mln which then led to an inevitable failure in form – 2 goals and 3 assists – and a price drop to £5.4mln.
This time he's back at £5.5mln but the 29 year old's starting role looks uncertain. He scored 7 and assisted 6 in the Championship last term but all the goals came in the first half of the season. He then lost his place when Bilic decided to shuffle things around in January – see above – and never got back on track with what was promising to be a successful season for the Scotland international. I suppose he'll have his moments of glory, so, given his low price and experience in the top flight, I'd suggest a wait and see approach and go for him only if and when he's looking nailed on and in form and then jump ship straight away if he starts to fade, as it won't last all season.
Kamil Grosicki (£5.5mln)
Kamil Grosicki, the 32 year old Poland international, has had a long career and to be fair, a few highlights to tell his grandchildren. There was the assist to Robert Lewandowski's goal against the soon to be European champions Portugal in the Euro 2016 quarter finals – but as yet, no real highlights so far during his short spell at West Brom. After his international performances he caught the attention of relegation threatened Hull City in January 2017 and despite them eventually going down and him not scoring he did show some glimpses of class down the left flank. From the beginning of the 2017/18 campaign until the January window of 2020 – which is when West Brom signed him – old Kamil played 104 championship games for Hull and notched 25 goals.
So far he has failed to really impress boss Bilic but that might be more related to the form shown by the likes of Pereira, Grady Diangana, Filip Krovinovic and Callum Robinson than to his own capabilities. From those, only Pereira is still at the club at the time of writing so unless they buy them back or recruit elsewhere Grosicki should start the season.
His numbers in England when playing regularly are decent. Not the best but not the worst, but for £5.5mln he shows enough value for money if you decide to go with him. I suggest the Matty Phillips approach again here: buy if he seems nailed on and in form and leave at the first signs of collapse.
Jake Livermore & Romaine Sawyers (both £5.0mln)
Unless something very strange occurs, this pair will probably not interest you in any anyway. Livermore and Sawyers are basically the central midfielders – the former being less defensive than the latter – that are incapable of producing many fantasy points on a regular basis.
Sure old Jake has a steady Premier League background and scored 3 goals and assisted 4 last season in the Championship, but I just can't see him replicating that this year. Even if he did, those numbers are not large enough for a precious midfielder spot so I'd look elsewhere.
Forwards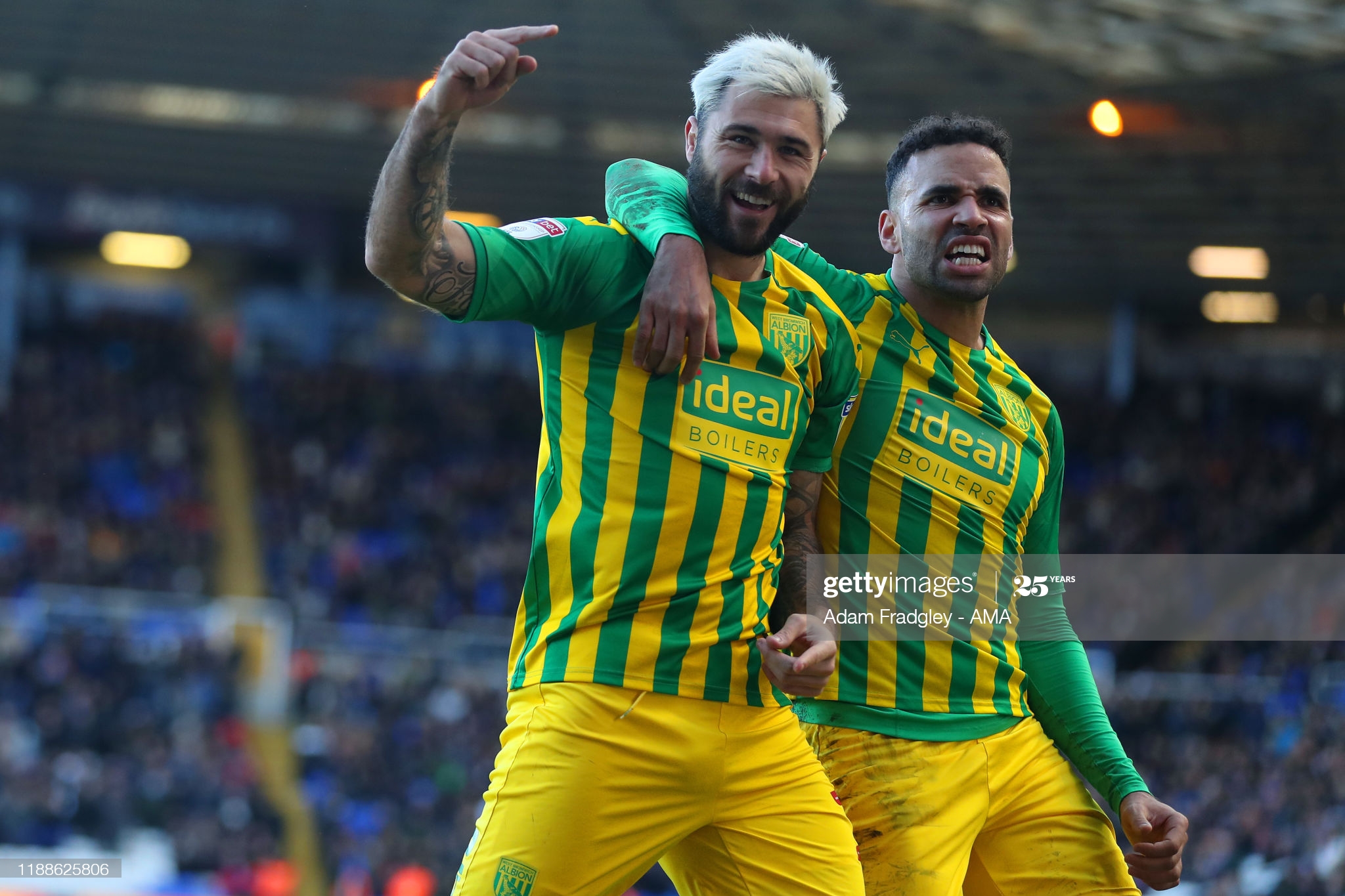 Hal Robson-Kanu & Charlie Austin (both £5.5mln), and Kenneth Zohore (£5.0mln)
I thought I'd cover Albion's forwards all at once. For a simple reason: they are all (*Editor intervenes*) "probably unreliable for this level". Let's just say you are unlikely to have any of them at any time of the season. They are cheap for a reason and I'll let you know why in the next few lines.
HRK: Judging on last season the main striking position is his to lose. He's good for hold up play and linking with the wingers but he doesn't really know where the net is as a meagre 10 goal output from last season shows. You might ask, "but does he not have many assists given such typical playing qualities?" The answer is a 'no'. He had one assist! And he played 39 games! Admittedly the 39 games were not always from the start but still, avoid.
CA: On the contrary, the legend that is Charlie Austin clearly knows where the net is. His problem is getting minutes. He can't score if he's not on the pitch and while he is likely to come off the bench and score on occasion, we can't build our FPL teams based upon substitutes and hope. For the record, he also scored 10 goals despite playing 800 minutes fewer than our friend HRK. Avoid, unless (unlikely) he becomes fantasy gold again.
KZ: Avoid. OK, let's give him a chance. He played in 19 games for Cardiff in the 2018/19 campaign and scored just one goal. They obviously went down so West Brom came knocking with an £8mln bid for the Dane. Cardiff didn't think twice but he was involved in only 17 games for the Albion, scoring three – two of which were from the spot. Repeat, avoid.
Speaking of penalty duties, the Baggies had seven penalties last season and on each of those occasions there was only one of the three stooges on the pitch and they took it. So the only safe conclusion to draw is that Bilic doesn't trust the midfielders for penalty duty and that whichever of the strikers happens to be on the pitch, will take it.
Some good news perhaps. The club are reportedly interested in Watford's Troy Deeney which can only mean one thing: there will be another stooge – a snarling, greedy, penalty-taking one – just what is needed in fact.

Well, that's West Bromwich Albion covered for you. I hope you enjoy reading it as much as I enjoyed writing it.
See you on the boards.
Thanks for reading PROMOTED TEAM ANALYSIS – WEST BROMWICH ALBION
VOTE ON THIS WEEK'S CAPTAIN POLL GW1
FPL FIXTURE TRACKER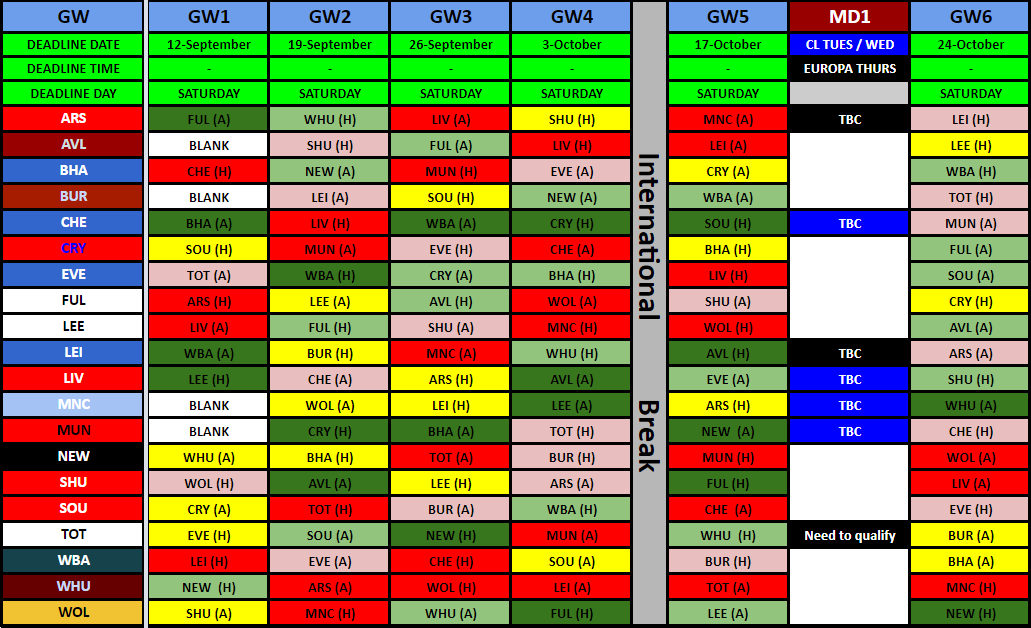 FIXTURE TRACKER LINK
For those who want their own tracker to play with, just make a copy using the link below;
Fantasy Football 247 League Codes:
All prizes must be claimed within 30 days of the final GW.