Welcome to Promoted Teams Analysis: Aston Villa. There aren't many things you can be sure on in this world – especially at the moment when you look at politics – but one of the few things you can rely on is that the one and only Aston Villa fan in the FF247 crew just had to write the appraisal on the club's chances this season, as they achieved promotion the hard way. From watching the gradual decline of the claret and blues' fortunes – both on and off the pitch – to hiding behind the cushion as they scraped past West Brom and Derby County in the play offs, I have seen a lot. You can be sure of an honest view, with the rose tinted spectacles still away with the 1996 Coca Cola Cup final cap I got when I was 10.
Last season was a rollercoaster ride as Steve Bruce, now the Newcastle manager, no less, got the chop as a poor start left the Midlanders looking over their shoulders when it came to the table, with promotion already starting to look less likely. Things got better as the current manager – himself a Villa fan – Dean Smith came to the helm, with the now legendary 10 consecutive wins later on in the campaign to shoot up the table and consolidate the play off place.
The club has been flashing the cash with plenty of signings since promotion was secured which carries with it an irony, as it is a direct contrast to administration almost knocking on the door just one year ago. Back then, the Villains had lost the play off final to a side that then went on to spend, spend, spend and get themselves relegated at the end of the campaign. Obviously I hope the same won't happen to the boys from B6 and I have an inkling it won't as they have a manager who knows the club inside out and a core of players – including a certain Mr Grealish – who work well together. There have been a lot of new very young players who have little to no Premier League experience coming in, however more personnel means more competition for a starting place. Only time will tell, of course.
Setting off
It's the case for Aston Villa that the reality of the Premier League and the quality of opposition will sink in very fast as they are in pretty deep with a trip to Spurs in Gameweek 1. The last time the two sides met was a 2-0 loss in the FA Cup back in 2017, which followed on from one win, three draws and 12 defeats since the start of 2009.
One week later, things start to look a bit more favourable, as Bournemouth, Everton and West Ham come to Villa Park, as the ground hosts a Premier League tie for the first time in three years. There's also a trip to Crystal Palace along the way. No game is going to be easy for Dean Smith's men, however Gameweeks 2 to 5 offer a window of opportunity to keep an eye on the squad from a fantasy football perspective or, dare I say it, see the returns from the player or two you may have taken a punt on.
So which players would be good to take a look at?
Jack Grealish (£6m)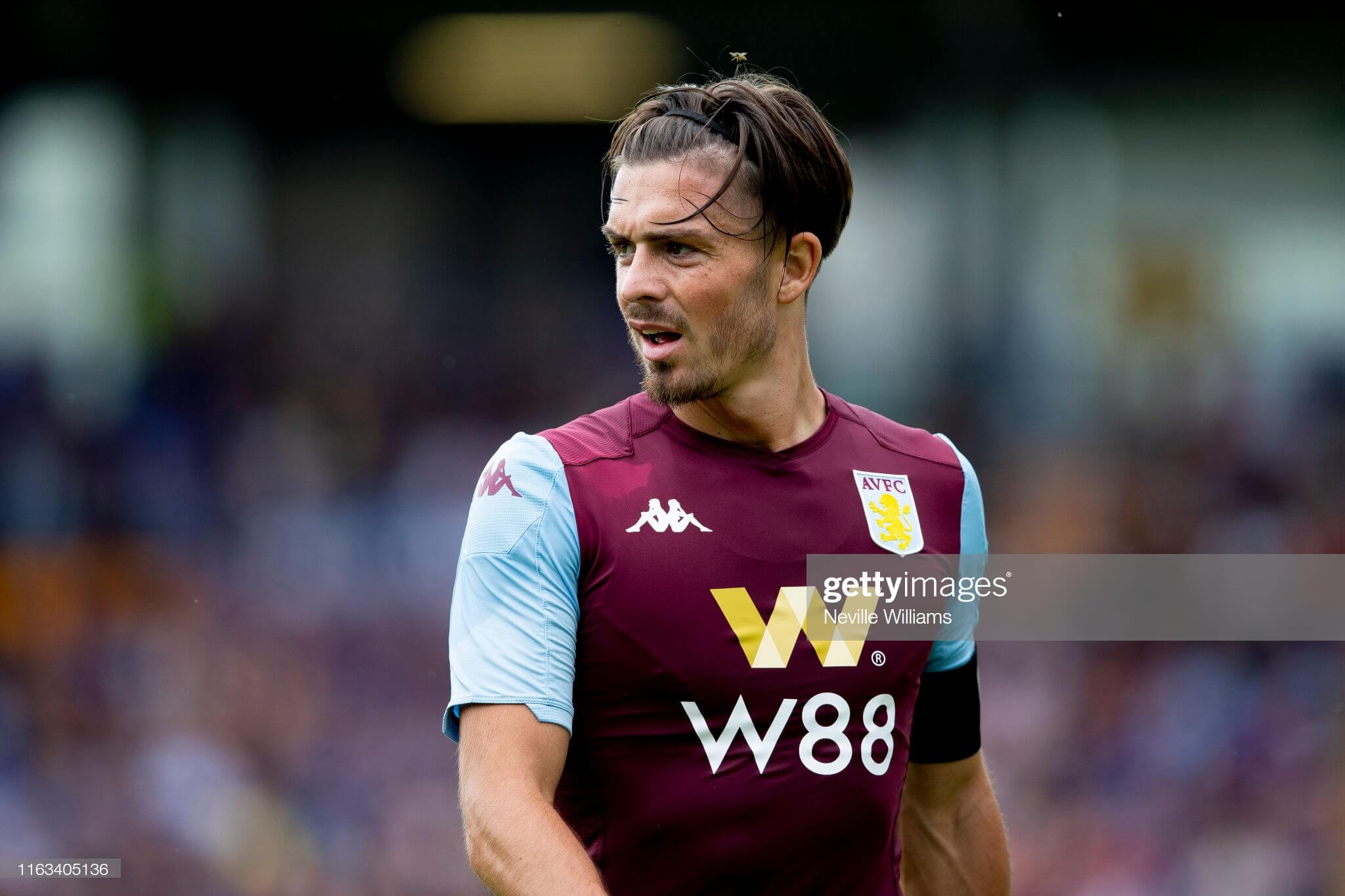 My first pick is probably not a surprise, though he should have a 75 per cent flag stuck to his name as there's still a chance the alcohol still hasn't fully left the 23-year-old's system after he partied so hard following promotion. But that's Jack, though, he bleeds claret and blue, meaning he carries with him onto the pitch a passion to play for the club he supports and so events like promotion mean so much more. That is all helped by playing for a fellow fan in Dean Smith, who is very much attacking football-minded.
Indeed, the club's fortunes last season dramatically changed when the number 10 returned from injury, having attracted interest from the likes of Spurs, if the rumours are to be believed. In his 34 appearances last season, the player scored six, assisted seven and had 23 on target. In fact, despite the missed time, he created the most chances of any squad player with 76. Of course, should Jack continue to wow in the Premier League and the club's fortunes are less than ideal, the temptation to move on could see the head make the decision over the heart. Indeed, it could boost his chances of breaking into the England team, having scored two in seven for the under 21s.
From a fantasy football perspective, he is the most-owned £6m midfielder at the time of writing, appearing in 8.4 per cent of FPL teams. And the competition in that price range? Well, you have Leicester's Perez at £6.5m – check out Rosco's excellent article to read more about him – and his teammate Tielemans, for the same price, who showed great promise with three goals and five assists last season. There's also the slightly cheaper Neves for nearby Wolves who, like Grealish, will be looking to replicate his Championship form.
Wesley Moraes (£6m)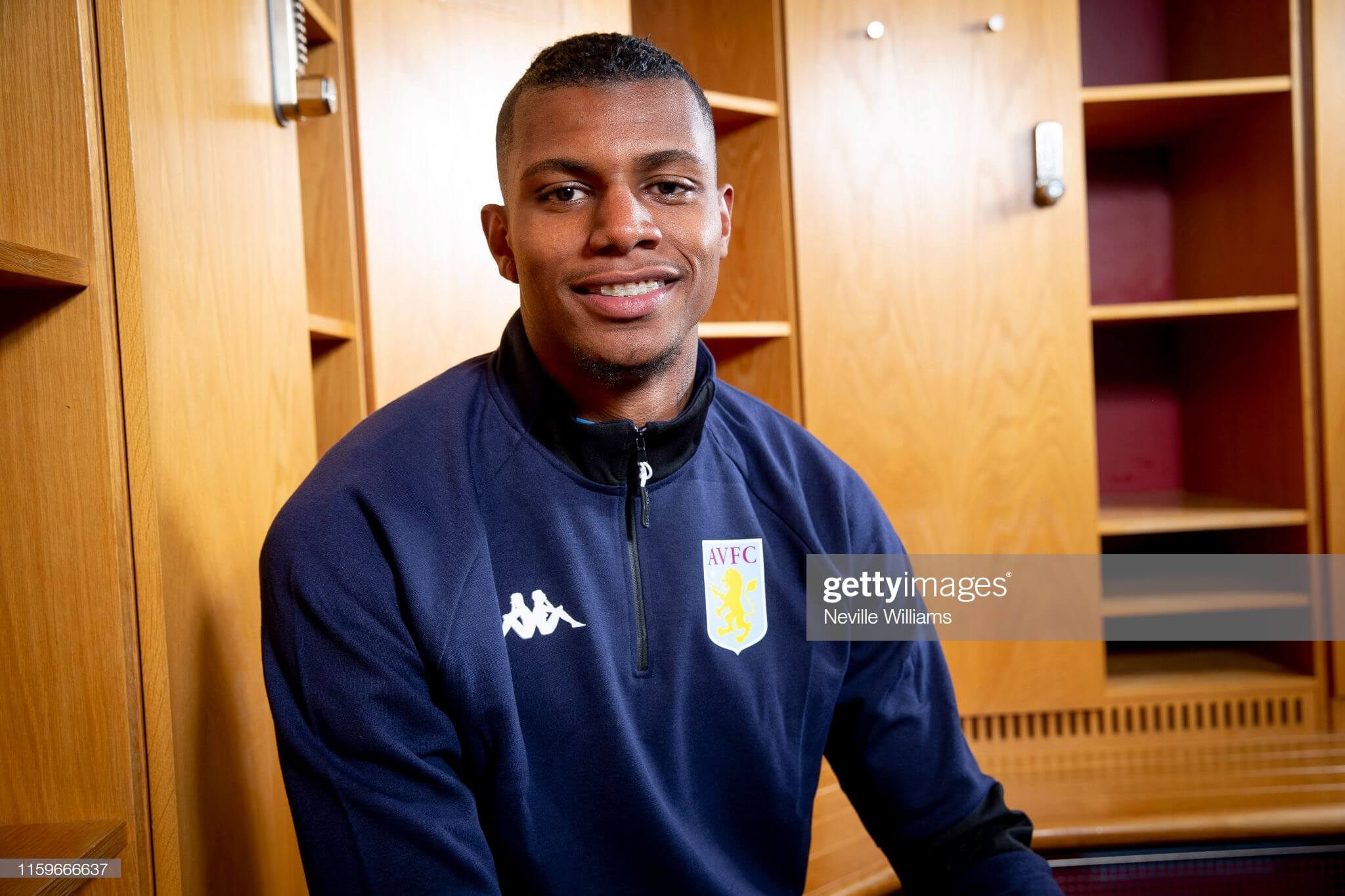 Hailed as the next Christian Benteke – back when he was good – the club-record £22m summer signing has joined from Club Brugge in Belgium and is aged just 22. No doubt the fact he scored 10 and assisted nine in 28 league games last season made him rather appealing to Dean Smith, who seems to have subscribed to the ethos of bringing in youth to nurture and, hopefully, make a success of. He's in to fill the shoes of Tammy Abraham, who has returned to Chelsea, having scored 26 goals for the Midlanders last season – the second highest of any player in the Championship. That's some large footwear.
Being a £6m forward, that carries with it how you wish to set your team up – whether you wish to spend big on a few players and fill the gaps with squad members of a lower value or have an even spread across your starting XI. Wesley has only been selected by just 1.2 per cent of FPL managers, with the likes of Bournemouth's King, Wolves' Jota, Watford's Deulofeu and Norwich's Pukki only costing £0.5m more and therefore proving much more popular. That's understandably so, when their form in English football goes before them.
Ahmed Elmohamady / Matt Targett (both £4.5m)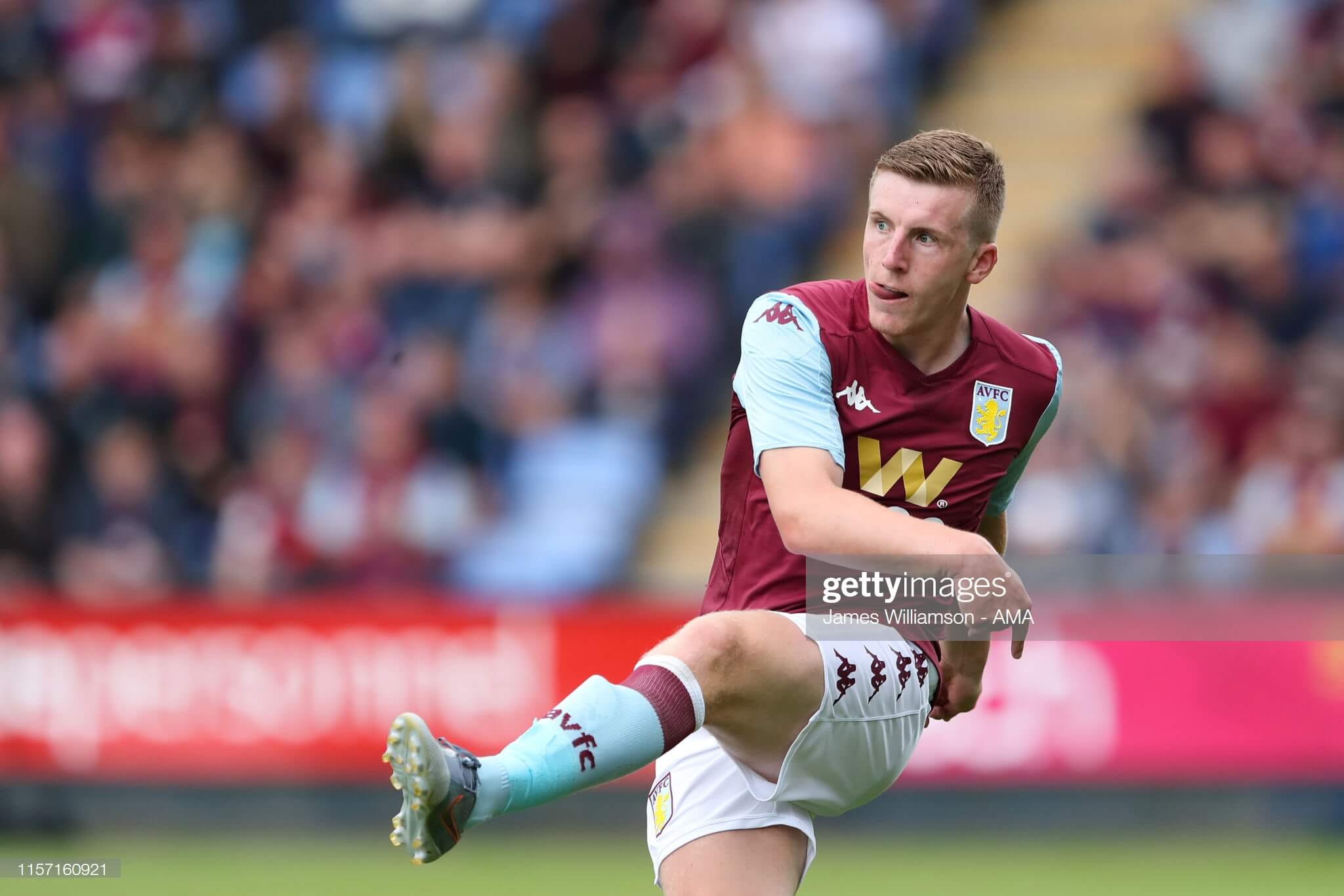 It may sound odd to be recommending a defender in a newly-promoted team, especially when their first game is away at Spurs. That match alone is seeing everyone excited that Harry Kane could break his August curse. But bear with me. The Aston Villa defence saw a massive transformation when Tyrone Mings came into the team and Jed Steer was recalled from his loan last season, with clean sheets becoming more common place and the draws turning into wins. Those two players would be very unlucky to not start in the Premier League campaign and so will look to offer that same level of goal protection.
With that in mind, Matt Targett is definitely worth bearing in mind, following his transfer from Southampton in the summer for an undisclosed fee. Another young 'un at just 23, the left back also fancied himself as a left winger last season with a goal and three assists, racking up 23 chances for his teammates – the most of any Saints defender – and 36 points. All from just 1,185 minutes of league play.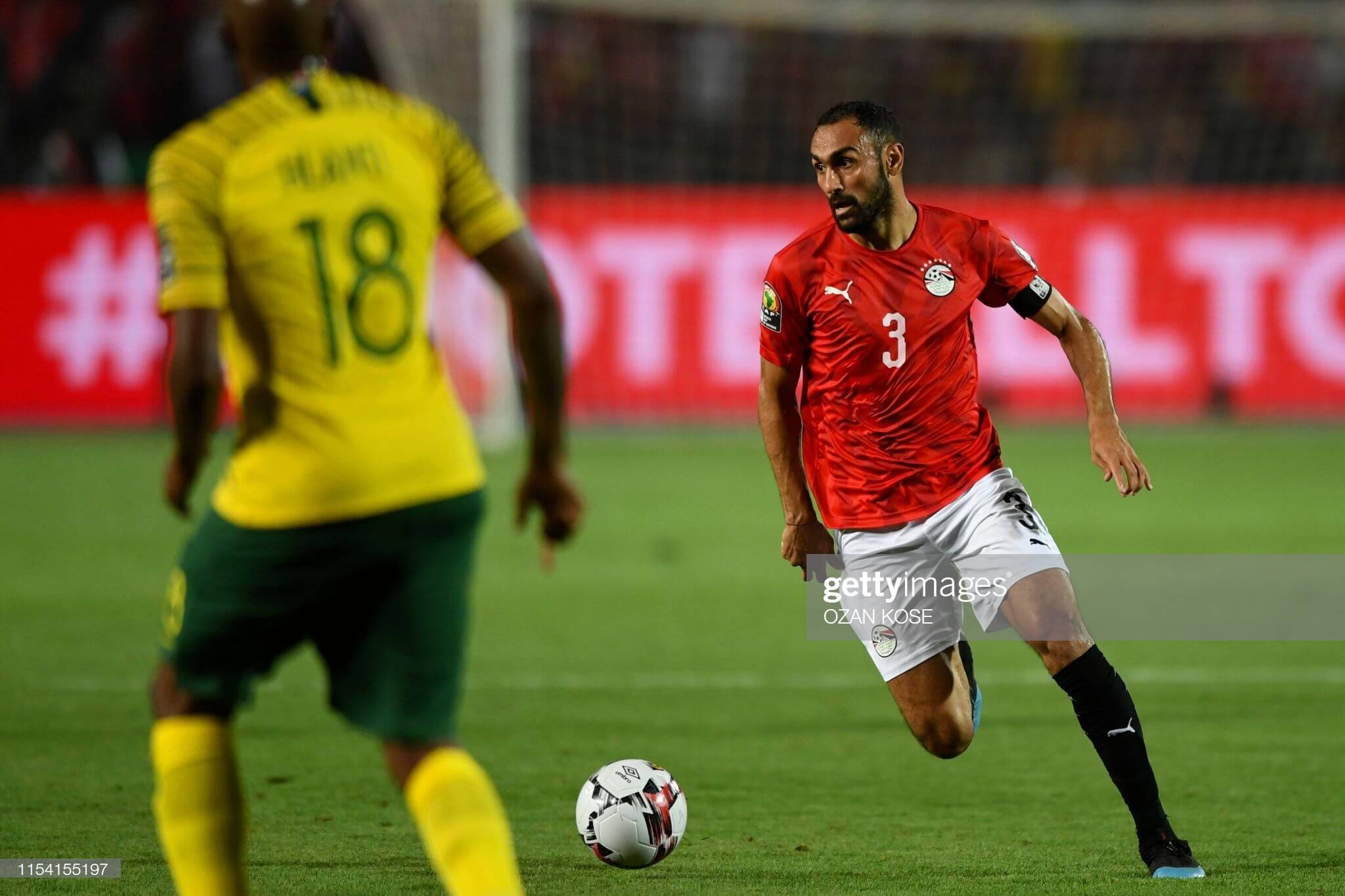 Currently in great form, having netted in three of his last appearances for Egypt, Ahmed Elmohamady is also worth some contemplation. Last season in the Championship, he scored two goals and produced eight assists – the third highest amount of set-ups in the squad.
Whether or not this defensive duo start every game is debatable as, just on the Fantasy site alone, the pair are joined in the Villains' defence by Mings, Chester, Taylor, Hause, Konsa and Engels – and I doubt Dean Smith will play eight in the back, as much as that may be needed against the likes of Liverpool or Man City. As previously mentioned, there are semi-decent fixtures from Gameweek 2 to 5 that should give us a better idea of the squad's fortunes in the big time and who will be making regular starts. So many signings could give so many headaches.
So there we have it, my appraisal of a team I have supported for over 25 years. It's rather difficult to predict what line up Dean Smith will announce for the first Premier League games of the season, as the lack of injuries are compounded by so many new signings that have replaced both current and previously-loaned players. One thing's for sure, it's great having my team back in the top division once again and long may it continue!
I'll just finish off with a plug for the Quack Creative Fantasy League. All you have to do is follow on either Facebook or Twitter, share the post you'll find on the feed and send over your team name via private message. You'll then get the entry code to take part in a league where the top prize is a 'life changing' £50! Our very own Offaly Martin and GP have claimed victory and the cash prize in the previous two years.
Thanks for reading Promoted Teams Analysis: Aston Villa
FPL FIXTURE TRACKER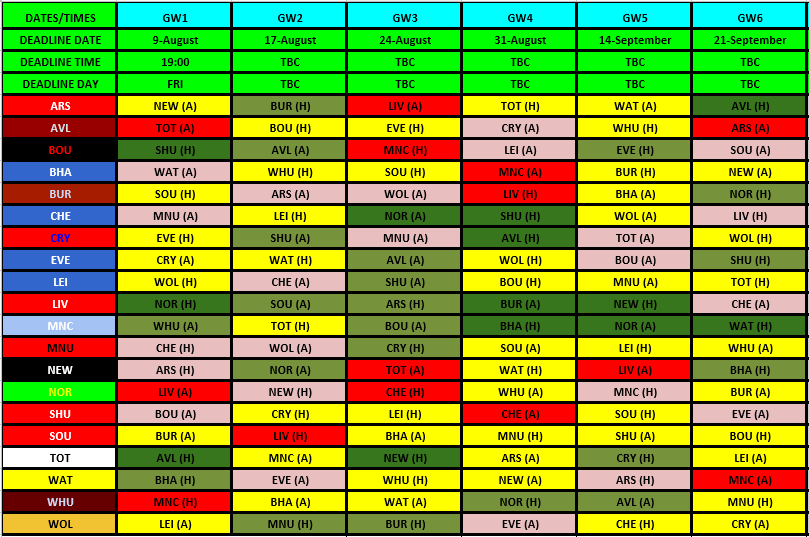 FIXTURE TRACKER LINK
Fantasy Football 247 League Codes: