Promoted Teams analysis – Bournemouth

Another season beckons, and with that comes a trio of new clubs to ride the storm. They have reached this hallowed league through grit, determination, and goals galore. Realistically, one of them (or all of them?!) will probably return to the Championship once GW38 has been played. As part of our build-up to another thrilling season, let's look at each promoted club in turn and see what fantasy gems we can unearth.
Let's begin at the top of the pile, alphabetically speaking, with AFC Bournemouth. Having finished second in the 2021/22 Sky Bet Championship season they gained automatic promotion back to the Premier League, after two seasons away. The Vitality Stadium (AKA Dean Court) is their home ground which also happens to be the PL's smallest capacity stadium (11,364 seats). Bournemouth, nicknamed 'The Cherries', are the pride of Dorset and also the country's most southerly PL club.
Bournemouth first appeared in the Premier League in 2015; a nigh-on miraculous achievement considering their administration issues back in 2008. Current Newcastle United boss Eddie Howe was a huge factor in Bournemouth gaining quick-fire promotions from League One to the Premier League. After a run of five seasons in the top flight, Bournemouth finished 18th in the 19/20 campaign sending them down to the Championship.
A part of the Cherries' recent revival is former West Ham player and ex-Fulham manager Scott Parker. Parker knows the perils of managing in the PL (see Fulham's disastrous 20/21 season), and has learnt a great deal along the way. Known as an erudite and upfront type of manager, he isn't shy to make controversial decisions (see his sidelining of Mitrović, his leading goalscorer, in 20/21).
Games can be a nail-biting affair – there weren't too many occasions when they annihilated teams. On six occasions, they won their matches by just a one-goal margin (one 4-0 victory was about as explosive as it got). In some quarters, they believe that Parker's conservative approach is something which holds them back from really dominating matches.
Formation
Bournemouth's most utilised formation last season was 4-3-3 – a structure they used 27 times):
Travers
Stacey – Cahill – Kelly – Zemura
Lerma – Cook – Billing
Christie – Solanke – Anthony
Their next favoured was 4-2-3-1 (13 times):
Travers
Smith – Phillips – Kelly – Zemura
Lerma – Cook
Christie – Billing – Anthony
Solanke
Goalkeeper and defence
Their undoubted #1 (although he wears #42!) is Irish keeper Mark Travers (£4.5m). Playing in all but one game last season, Travers managed an impressive 20 clean sheets, claiming the Championship's Golden Glove as a result. One minor thing – he failed to save all three of the penalties he faced. Expect him to retain his place for the coming season.
Their defence managed an impressive 21 clean sheets in total, and only conceded 39 goals (the best in the league). One of their main assets was centre-back captain Lloyd Kelly (£4.5m) who boasted the most minutes for an outfield Cherry last season (3,624). Chalking up only a single goal and assist, he was hardly prolific, but he was a key figure in their clean sheet haul. He remained the only stable defender throughout the majority of the season, with his centre-back partnership never really settling. A number of defenders partnered him including Nat Phillips who had a successful loan spell with them. There are rumours that a move back to Bournemouth may be on the cards for Phillips.
As a new signing from West Ham, Ryan Fredericks (£4.5m) is an unknown in the Bournemouth backline, but his PL experience will help (although you need to look at his time with Fulham in the 19/20 season for anything remotely useful).
Left-back Jordan Zemura (£4.5m) was their most adventurous defender last season, bagging three goals and an assist over his 33 games. The left side of Bournemouth's team is where most of their attacks came from (41%) and that link with the midfield is crucial if they're to score.
Midfield
The Cherries' mainstay in midfield is Philip Billing (£5.5m). The anchor of the team is also one of their most prolific players, with 10 goals and 10 assists last season. Be warned about his disciplinary record, though: the Dane's 13 yellow cards (a team high) is a concern.
Scotland international Ryan Christie (£5.5m) is playing OOP (Out of Position). Listed as a midfielder, his three goals and eight assists made him a worthy addition to the right wing as part of a three-pronged attack, having covered for David Brooks (£5.5m) for the majority of the season.
With only one goal in seven appearances, Brooks missed a lot of last season through illness. Thankfully after being given the all clear, and combined with his previous PL experience, he is one to look out for in the coming season. It'll be interesting to see if he reclaims his spot on the right wing in the forward line, as he'll be OOP too.
It's not just Brooks and Christie who play OOP – the next two Cherries are listed as midfielders in the game, but play much higher up the pitch too. Their left-winger Jaidon Anthony (£5.5m) didn't produce Solanke-esque numbers (only eight goals and six assists), but his quick attacks down the left were important to their overall flowing play.
The Cherries' most subbed-in player (25 times!) last season, Jamaica international Jamal Lowe (£5.5m) provided seven goals and two assists. Keep an eye on his gametime as last season it was fairly limited, being used as a sub primarily (1,095 minutes).
Forward
If Bournemouth are going to score, it's likely that Dominic Solanke (£6m) will be involved. His 29 goals in the Championship last season (39% of all of their goals) were crucial to their winning promotion, which made him the second leading scorer in the league. He's on penalties (four out of five converted last season) and also assisted seven times too! Like Anthony, he played 45/46 games. If you're contemplating a Cherry in your squad, he's probably your best, and safest bet.
Writing of strikers, Kieffer Moore (£5.5m) had an interesting season. Beginning in January with his move to the club from rivals Cardiff City, he broke his foot, missed two months, recovered and made four substitute appearances scoring each time (four goals in 83 minutes is quite the ratio). With his importance to the Wales national side he'll hope for an increase in his gametime with the World Cup only five months away.
Despite my relative optimism, the bookies (look away Cherries fans) have Bournemouth as the favourites to be relegated this season. Their experienced players will need to be at their most resilient to survive their return to the top tier. Fans will hope that Parker's got some new Premier League-surviving tricks up his sleeve – and keeps his best players on side!
Last season's key stats at a glance
74 goals scored (1.61 goals per game on average)
39 goals conceded (0.85 goals per game on average)
21 clean sheets (46% of games)
54% of games won
57% average possession
Top 3 Fantasy Prospects
1. Dominic Solanke
2. Philip Billing
3. Jordan Zemura
Thanks for reading Promoted Teams analysis – Bournemouth. This article was written by Loud Atlas,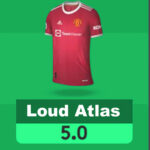 Loud Atlas