Promoted Teams analysis – Fulham

In the final part of our trilogy on the newly promoted teams, we turn our attention to the winners of last season's Championship: Fulham. To call them 'winners' doesn't do them justice – the way in which they triumphed was stunning. They were simply head and shoulders – and then some – above their rivals and were unrivalled in nearly every department. They boasted the best attacking record in the league – 106 goals, 27 wins, 99 big chances, 16 shots a game, three 7-0 victories…the list goes on and on. They were good – very good!
London's oldest professional club, Fulham first played in the Premier League in the 2001/02 season having been away from the top flight since 1968. Since the early Noughties, their fortunes have varied (including four spells in Europe) and there has been shared time between life in the PL and second tier. As of 2018 they have been 'yo-yo-ing' between the two leagues. Nicknames include 'The Cottagers', 'The Whites' and 'The Lily Whites'. Craven Cottage is their home ground (19,359 capacity) which teeters on the bank of the river Thames.
The Cottagers' boss is Marco Silva who has a chequered history in the PL. His history managing in Europe is much better, though. Silva garnered acclaim winning the Portuguese Cup with Sporting CP and then the Greek league with Olympiacos. Following those exotic adventures, he endured several difficult years in the PL with Hull (relegated 16/17), Watford (sacked mid-17/18) and Everton (sacked halfway through his second season in 19/20). Despite his history, Silva has finally found a PL club that suits him.
Known as a man of few words, he is a manager that finds his best XI and sticks with them for as long as possible. Silva prefers an attacking possession-based style, with his team's attacks completed in as few passes as possible. Rumours are that Silva is on a look out for a new #10 (see more on that below) and possibly a new left-back, centre-back and goalkeeper. More on that in a moment!
Formation
Silva's formation of choice is 4-2-3-1 (used more than 40 times last season). What looked at times like a 2-4-4, wingers were pushed on to engage in attacks. Note on the below, the central midfield roles were shared with several players, although Seri and Reed played the most minutes.
Rodák
Tete – Tosin – Ream – Robinson
Seri – Reed
Wilson – Carvalho – Kebano
Mitrović
Goalkeeper and defence
Despite the third best defence in the league, Fulham still lost 10 games (two more than fellow promoted team Bournemouth), and if there is any area that is their weak point, this is it.
The goalkeeper position is still very much up for grabs. Marek Rodák (£4.5m) played the majority of matches last season – 14 clean sheets in 33 games. His gloved team mate Paulo Gazzaniga (£4m) started the season but was dropped after 11 games, playing 13 in all. The concern here is Rodák's lack of PL experience (only two games in 20/21) and Gazzaniga's penchant for conceding (only six clean sheets over seven inconsistent PL seasons). Watch this space for news on a new goalkeeper!
As a team, Fulham are likely to struggle when pressed hard by the opposition. The PL is renowned for high-pressing teams so Fulham will need to be on their toes! Their experienced defence conceded the fewest shots per game (8.8) in the league but still only kept 17 clean sheets (I suppose with their attacking prowess, something had to slip!).
The Whites' old centre-back Tim Ream (£4.5m) has PL experience and is as tough as old boots. The American played every game last season contributing a goal and two assists. However, with his 35th birthday not too far away and with the pace of the opposition only getting quicker, Silva may feel he needs younger legs.
One set of young legs is his centre-back partner Tosin Adarabioyo (£4.5m). He was named in the Championship team of the year along with Ream (with five from Fulham altogether) and managed two goals and two assists. Smart on the ball, with the ability to launch attacks from defence, he also worked well with Ream.
At left-back is Antonee Robinson (£4.5m), a defender who can create chances – lots of them. In fact, only 12 other defenders (who are all in the PL, interestingly) created more than he did. He was the most creative defender in the Championship, ultimately! He also chipped in with two goals and four assists.
Midfield
Fulham's main provider and most attacking midfielder is Harry Wilson (£6m). With 10 goals and 19 assists (or 20 depending on who's recording) – the most assists in the league – he was the best right-winger by a country mile. As dangerous from set pieces as he was from open play, the 25 year old's chemistry with Mitrović and uncanny ability to find perfect balls from what seemed like anywhere on the pitch was remarkable.
Not only were Fulham dangerous from the right wing, their left was also a fruitful area. Neeskens Kebano (£5.5m) provided nine goals and six assists over 41 games. The former PSG man is known for his lightning-quick feet, and against a sluggish defence he'll surely reap the rewards (beware, Leeds!).
Another impressive part of their attack comes in the form of Bobby De Cordova-Reid (£5.5m), who managed eight goals and seven assists from a central attacking area, mainly. He has PL experience too (eight goals and six assists over two seasons).
Last season's 19-year-old wonderkid Carvalho has joined Liverpool this summer. The #10 role which he vacated might lead the way for Andreas Pereira (£4.5m) to slot in. The Belgian was generously priced as a would-be bench-warmer for Manchester United before his move to Fulham. Although he may gain more minutes than he would have done at United, prepare for him to share minutes here too. During his loan spell at Flamengo he scored seven and assisted twice. If Pereira can fill the gap that Carvalho left, or at least nail a spot in an advanced role, then his price tag will be well worth it – he's one to watch.
Forward
The Cottagers scored plenty of goals regardless of whether they were playing at home (56) or away (50). A large proportion of those came from a certain Serbian who has PL history – 24 goals and 11 assists over 6,875 minutes in four seasons, precisely. Record goalscorer Aleksandar Mitrović (£6.5m), with 43 goals and seven assists, played the most minutes for Fulham last season and comes to this new one with confidence high. Is this the season to silence his critics? We'll see. With 303 touches in the opposition box, all his goals were unsurprisingly scored inside the penalty area. His conversion rate was also extraordinary – 43 goals from 92 shots on target! The only blemish on his season was his 10 yellow cards (the club's highest). But with Mitrović it's all about the goals – if he can replicate his Championship form in the Premier League he'll be the bargain of the season.
Fulham's other likely forward is substitute striker Rodrigo Muniz (£5.5m) who made 28 appearances last season (25 as sub), managing five goals. Don't get distracted though – this is very much the Mitrović show.
Fulham have undoubted attacking talent but their defensive abilities will be put under heavy scrutiny the moment they inevitably concede their first goal against Liverpool in GW1 (yes, you've heard it here first!). The worry is both their manager's and defence's resilience once things turn difficult. But they've got goals in them, so it'll all be fine – right?
Last season's key stats at a glance
106 goals scored (2.3 goals per match on average)
43 goals conceded (0.93 goals per match on average)
17 clean sheets (37% of games)
59% of games won
61% average possession
Top 3 Fantasy Prospects
1. Aleksandar Mitrović
2. Harry Wilson
3. Neeskens Kabano
Thanks for reading Promoted Teams analysis – Fulham. This article was written by Loud Atlas,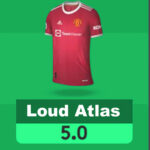 Loud Atlas