Promoted Teams analysis – Nottingham Forest

Welcome to the second part of our look at the promoted teams for the coming season. Following Bournemouth, the only way is north really, so let's head to Robin Hood country.
Nottingham Forest (or Notts Forest) are back in the Premier League after 23 years away. The last time they played a PL match The Backstreet Boys were top of the charts (with 'I Want It That Way', fact fans). Harking back even further (pre-Premier League), they remain one of only two UK clubs (the other being Liverpool) to win the European Cup twice in a row (1979 & 1980). Their nicknames include 'The Garibaldi', 'The Reds' and 'The Tricky Trees'. They ply their trade at the City Ground in front of a maximum crowd of 30,445.
After a disastrous start to their 20/21 season (six losses in their opening seven games), Forest won nine of their last twelve games to finish fourth in the Sky Bet Championship. In the play-offs they won promotion thanks to beating Sheffield United on pens in the play-off semi-final, then triumphed over Huddersfield 1-0 in the play-off final.
The Reds first appeared in the PL in its inaugural 92/93 season and finished bottom (22nd in those days)! Aside from a further four seasons in the PL throughout the 1990s they faded into the second and third tiers as the 21st century dawned. After 14 seasons (and countless managers) in the Championship they're back in the top tier.
Manager Steve Cooper took charge of Forest after the sacking of Chris Hughton in September 2021. The Welshman is known for helping the team foster a sense of togetherness and instilled a 'big club mentality' within the squad. This will be Cooper's maiden PL season but he has seen success managing the victorious England Under-17s at the World Cup in 2017 (with the likes of Phil Foden and Jadon Sancho). In his first season with them he made Forest the third best attacking side, finding their best results through counter-attacking. Defending tightly but then springing forward is the style he implemented.
Formation
Their formation was fairly fluid last season, with the two most popular being 3-4-1-2 and 4-2-3-1. Don't worry too much about the names below, several of them have left!
3-4-1-2 (24 times)
Samba
Figueiredo – Worrall – McKenna
Spence – Yates – Garner – Colback
Zinckernagel
Johnson – Grabban
4-2-3-1 (11 times)
Samba
Spence – Cook – McKenna – Lowe
Yates – Colback
Johnson – Garner – Zinckernagel
Grabban
Goalkeeper and defence
Imagine having to write a paragraph about their goalkeepers when neither of them have stayed! Bamba's joined Lens and Horvarth's at Luton Town now, so let's move on to the new boy in town!
Dean Henderson (£4.5m), has joined on loan from Manchester United and will be their new #1. Henderson didn't play a minute in the league at United last season, but has previous PL experience with the Red Devils from the 20/21 season (four clean sheets from 13 games) and with Sheffield United in 19/20 (13 clean sheets from 36 games). In his time with Sheffield, he made 97 saves – expect something similar this time around!
Much of the defence has changed this summer (have you noticed a trend yet?): players such as Figueiredo, Lowe and Spence have left for pastures new. The two main centre-backs remain to hold the fort and bring some sort of balance to their backline. Between them, Scott McKenna (£4.5m) and Joe Worrall (£4.5m) contributed two goals, four assists and 18 clean sheets. Sturdy and steady, they'll get the minutes but are unlikely to set the world alight.
With the departure of Djed Spence, a replacement has been found in the shape of Neco Williams (£4m). He's been signed from Liverpool having spent last season on loan at Championship-winning Fulham, where he grabbed two goals and two assists in 14 games as an attacking wingback. A FIFA Club World Cup winner at only £4m? A rare breed!
Bayern Munich players are always exciting prospects. So when one pops up in the Midlands, we should pay them some attention. Left wingback, Omar Richards (£4.5m) made 12 appearances for the German champions last season with no goals, no assists and one yellow card. So let's not get too excited. Keep an eye on him in pre-season.
Midfield
If only I could have written about the rip-roaring creative talents of Zinckernagel and Garner. Sadly, I can't as they've left! Forest will undoubtedly miss their contributions; their combined 10 goals and 15 assists last season were a large part of their success. However, there is a glimmer of hope in the midfield. Ryan Yates (£5m) scored eight goals last time out, playing 43 games and will be the main man in midfield again.
Jack Colback (£4.5m) is a steady but card-attracting defensive midfielder who can also play on the left wing. He scored a couple of beauties last season. He'll bring vital PL experience to the squad having played for Sunderland and Newcastle, bagging nine goals and 12 assists over five seasons.
Forward
The Reds' forward line is where the action is (and their best players in this position have actually stayed!). Brennan Johnson (£6m) was their best player last season, with 16 goals and nine assists – the most in the team. Like the other promoted teams, their main striker really is their focal point. The Wales international will also likely be on penalties, converting three out of four last time out.
With the departure of such crucial attacking players (Zinckernagel, Carvalho, Davis and Brennan), Johnson is likely to be partnered with Taiwo Awoniyi (£6m). Signed from Union Berlin this summer, the Nigerian international scored 15 goals and two assists in an impressive season. He's a striker who favours working alongside another (in a formation that Forest also use) – his red-hot partnership at Berlin is testament to that. He may very well be Forest's surprise package.
The other likely striker is Sam Surridge (£6m) who scored seven goals since joining in January from Stoke City. Although not listed as injured on the FPL website, recovery from recent surgery may slow his return (although he's confident to be back for preseason).
Nottingham Forest will need to hope that their new players can replicate the footballing zest of last season. It is genuinely a pity that so many of their strongest players have left the club for the upcoming season. The bookies reckon that, along with Bournemouth, they are strong favourites for the drop. With so many new faces it would take a brave fantasy manager to invest too heavily in them, but there are a few players who may come to the fore.
Last season's key stats at a glance
73 goals scored (1.59 goals per match on average)
40 goals conceded (0.87 goals per match on average)
18 clean sheets (39% of games)
51% of games won
50% average possession
Top 3 Fantasy Prospects
1. Brennan Johnson
2. Neco Williams
3. Taiwo Awoniyi
Thanks for reading Promoted Teams analysis – Nottingham Forest. This article was written by Loud Atlas,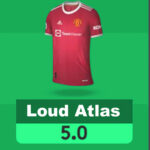 Loud Atlas