We are very honoured today to welcome a very special guest into the FF247 studios. To be the best in your local geographic area is an amazing accomplishment. To be the best in your country is something most of us will continually strive for, but never achieve. To be the best in the world is just a dream, unlikely ever to be realised for 99.99% of us. But that is where our guest today finds himself. Our very own Tom Farmer, or as he is known on the FF247 boards as "scoringaintboring" finds himself after 5GWs as the joint leader of the global FPL league, with an incredible score of 354pts. His team "Blame It on Debuchy" has shown remarkable consistency with scores of 80, 63, 73, 76 & 70. This is Tom's third season playing FPL and I'm sure he won't mind me saying his two previous performances didn't indicate global stardom was on the horizon – in 2012/13 Tom finished 170,915 and last season he was down in 730,406th place.
So how has this turnaround happened and is there hope and encouragement for the journeyman FPL manager to cling onto here? Let's find out.
Before we begin though here is Tom's team as it looked for GW5 –
Tom, first things, first, huge congratulations on reaching the FPL summit. Tell us mortal ones exactly how it feels.
To be honest it feels absolutely great! I'm walking around school with random people, who I've never even spoken to, approaching me to shake my hand which feels pretty cool. Bragging rights have already been put in place to such an extent I feel many of my mates are beginning to turn against me, still they're not joint first in the world so why should it bother me?
Tell us a bit about yourself. I understand you're studying for exams at the moment – I trust they won't get in the way of your FPL campaign?!
Well I'm 15 and I am a part time DJ as well as being a pretty enthusiastic tennis player (I can't watch it though since the footy is usually much more exciting) and I'm obviously a Premier League nut. Revision is a bore but I've made more than enough time for FPL so far this season!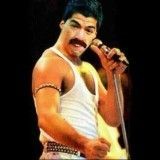 Tom, talk us through your gravatar. Closet Queen fan?
Ha ha. It needs changing now but at the time Queen and Luis Suarez just went so well together (He does look like Freddie Mercury, be honest!) – so it came to be. Maybe a Balotelli / Morgan Freeman is next on the cards!
I see you are a Liverpool fan. Do you get the chance to go to the games and how do you think they will fare this season? Do you see any fantasy potential in any of their players?
I head to the games whenever I can in the holidays, I've got tickets to see Liverpool vs Real Madrid for half term which is pretty damn sweet! I see Liverpool's chances in this season to be fairly high surprisingly. Suarez is and always will be sorely missed, but I have faith in "Big man Brendan" and I can only see Chelsea or Man City stopping us. The only man who I think is an FPL buy would be Sterling because he's involved in the bulk of Liverpool's attack (No, not Moreno! He was a mistake!)
Now, be honest. You must have been overjoyed on Sunday when your captain Di Maria scored and assisted vs Leicester, but then Costa had 90mins vs City which must have been pretty nerve-racking for you, knowing many of the managers at the top would have captained him.
Yeah Di Maria is quality and I thought he would deliver again. Once he had delivered, I had confidence that Costa wouldn't match his total away to City.
What has been the secret to your early season form?
Big question! Most people will say this, but it is to take risks I guess. Chances of Costa having 4 very good gameweeks to begin with were low considering he was a newbie, but I put faith in him and I did certainly reap the rewards. Must also say that by going for the big money midfielders over strikers is much more productive in terms of points I have found this season. I really only have one big money striker but that is enough if you really cash out on the quality midfielders.
What have you done differently this season to previous seasons, if anything?
Ditto to the above but I have stopped being so bloody indecisive and RMT'ing (is that even a word?) every hour, rather just do the odd one or two and shape it up from there.
I see you have adopted the 3-5-2 formation each gameweek so far. Clearly that is working for you. Have you any plans to change to a 3-4-3 or do you intend to maintain the five-man midfield?
Maintain a five man midfield. It is the best solution by far in my view as they just get more points on average, and also midfielders tend to justify their price much more than attackers do. It works like a gem when you have a cheapie such as Sigurdsson or Michu. (Boy, that was a buy and a half!)
I have to ask you….Vaz Te?! Been in your squad from GW1. Obviously he is the budget to supplement the rest of your squad. I have laughed at anyone with him in their squad. Now I feel slightly stupid. Will you look to replace/upgrade him or are you happy with him warming your bench?
Yes Vaz Te is certainly something. At the time it was him or Zamora and even though Bobby is a great guy, I fancied something a bit more meaty upfront even though he's been hopeless! With the bench I have very strong feelings about this. If you have players from the top 4/5 teams, why should you bench them? They're in the top 5 because the players are good enough themselves. Thus for instance upfront, why have a West Ham striker with the like of Stewart Downing feeding him, when you could have Welbeck, getting Sanchez or Ozil busting some defence splitting passes through? Or Fabregas and Hazard supplying Costa. I see no point in it, although cheap keeper rotation is a practice I am guilty of.
Would you call any of your squad "season-keepers"? Injuries permitting, of course.
I'd like to call all of my squad season keepers! But for certain I'd say all my midfield maybe exception of Siggy. Up-front Costa is a gem, and also I really hope Nathaniel Clyne has had a good season especially with his form so far.
Your choice of captain has been key. GW1 Costa 12pts; GW2 Costa 12pts; GW3 Costa 24pts; GW4 Costa 34pts; GW5 Di Maria 22pts. Great consistency and your faith in two players new to the Premier League has been well rewarded. Do you see Costa as the default captain (as per Suarez last season) unless there is a particularly tough looking fixture on paper?
Certainly, Chelsea look to be having a monster of a season and with Costa being the striker of a side with such talent and Mourinho at the helm, who better to guarantee you points now? Man City is actually the only fixture where I wouldn't captain him as we touched on earlier. I'd like to say Liverpool but Sakho and Skrtel are just absolutely god awful.
You were quick to replace Aaron Ramsey with Angel Di Maria. Explain that move to us, in regard to both players.
Interestingly, Mata was meant to be going out for him in the first place but United's fixtures looked so tempting I could not bring myself to sell Mata. Di Maria gives you what you get for £60mln and he is an absolute world class player with goals and assists practically oozing out of him (Did you see that chip on Sunday?!) – so he was obvious for a buy.
Man City cover seems a general problem across the board this season. You've had just one City player, Steven Jovetic, in your squad this season – and that was just for one week. How do you gauge City coverage this season?
See one thing I did learn from last season is you just can't trust Man City. I can't name any nailed on starters who will get you points ,aside from Aguero, but I could never pay 12mln for just one player, its just too much, in my opinion. I'll avoid coverage as much as I can, as nothing is more deeply frustrating than watching an 8mln+ player come on at 70 mins, it just breaks you mentally.
Any plans for the wildcard?
Yes, may even be this week (nudge, nudge). Wildcards are for moments of need in my view and maybe this week I may just play it to go for the prize at the end of the month! If not though the only sensible option has to be for double game-weeks, which honestly are the most attractive thing you will find on a fantasy football website!
As regards to transfers and specifically the timing of them – we often advise managers to wait until all the team news is in but looking at yours so far it seems you have a mixed approach. Do you have a particular policy or preference when it comes to this?
If I transfer I like to do it during the weekend just so I can beat the pesky price rises and falls because team news just complicates things too far and makes you over-worry far too much. I mean look at all the suckers who thought Costa was injured GW4? Boy, they were sorry!!
How much time would you say you spend on your fantasy team on a weekly basis?
Only about up to half an hour each week I think is needed. Fantasy football is great but the further you get into it the more you see which just messes up your mind even more. I can only think of two options I use out the endless list of absurdly unuseful stats which seem to make you feel better.
Do you pay any attention to team value or is that not even a consideration at this stage?
I don't take any notice of team value – sure, in the first few weeks prices go up and down like Balotelli's temper, but it does not bother me much unless I know I need to buy the player soon before he goes up and I can't afford him.
You took an 8pt hit in GW4. What are your feelings in general on taking hits?
It must be a miracle that I'm first because I know this goes against some general rules. Look I was stressed and peer-pressured into it so its something I'd rather not talk about to be honest!
You're now at the top, up there for everyone to try and catch. Clearly we are very early into the season, but do you think you will play any differently or will you try and ignore the fact you are so highly ranked?
Well its all ready gone to my head completely so there is no chance of me ignoring it but I think I'll stick with my tactics at the moment as they (alongside a sh*t load of luck!) got me to where I am now so that's my rather vulgar game-plan to stay top dog!
Tom, thanks so much for participating in the interview and providing some great answers. And to give something back to you, I have contacted two legends of FPL – both of whom are Liverpool fans like yourself. Jeez, the things I do, especially as a United fan! B-Bash spent a number of weeks last season in the FPL top 10, while Matt Martyniak was the prestigious global FPL Champion in 2012/13 – I have asked them both Tom, to reflect on their seasons of success and offer you some guidance and pointers on how to continue your phenomenal start.
Firstly, B-Bash: "Once I had made it into the top ten, I decided that I needed to see the teams of the managers around me. Up to that point I hadn't bothered and had just played my own game. So I linked the top TEN into my phone app, so I was able to see their live scoring. Luke Weston was at no.1 with a good lead and I recall that out of the top ten, only one still had their wildcard. That was Tom Fenley.
Now this was only my 2nd season playing FPL and I now had the dreaded GW29 and DGWs32 and 34 (if memory serves) to contend with.
At the point when you get towards the top of your league, you tend to focus on the teams around you. I found myself trying to second guess what transfers would be made. Who to captain?…..Suarez or take a punt?……which I never did. Whilst all this was happening, the top ten changed completely as teams were taking full advantage of the DGW's and I finished the season in 82nd place.
If I learnt anything from my experience, it was that you should continue to play FPL the same way you have that has got you to the top of your league. Yes, check your opponents team and then try and find a differential to stick in. I didn't really do this. I stuck with the 'safe' options, almost as a blocking tactic. Towards the end, Jason Puncheon and Palace were the best example as I avoided them like the plague, whilst sticking with Adam Johnson.
Also, I had taken 2 hits up to GW30 but then took a hit almost every week. Not one of them paid off! It was a blast though! And I wish you all the best and hope you have as much fun as I did".
[divider_1px]
And now Matt: "First of all I want to say many congratulations Tom on an incredible feat to reach joint top of the FPL world! It's a great feeling and long may it continue for you.
I have been asked by Cookie to give my input on how to play it from here. During my FPL title winning season I was not challenging at the top of the FPL world until GW17, where I reached no.2. Your rise to the summit is much earlier than mine, but I guess the situation is similar in that there's a heck of a long way to go before the finish line!
So from here on in it's difficult to advise you exactly on what to do, and what is best, as there is more than one way to play FPL successfully. What worked well for me though, which may work for you also, is that from here on in it was just a case of trying to stay up there in the mix each GW as best I could. From experience this is probably more difficult than reaching the summit as it requires good consistency – but it's certainly doable. My main advice really is to not get carried away with the situation, and don't think too far ahead. A week is a long time in football, and it's no different in the world of FPL! Just stay calm and stay in the present moment, play the very next GW as best you can, but also play it with a composed and relaxed eye on the following few GWs to help you plan ahead. Also enjoy it!
Regarding tactics – there are many tactics, strategies and plans in FPL – but one of the key tactics that helped me stay in the world's top five for around half a season was that I played the situation as a mini-league (down to about 10th, or sometimes down to around 20th place). I built up, over time, a complete picture of all the FPL teams around me regarding their players, their transfers, their tactics, their finances, and their style of play. This way I could anticipate most of their moves/tactics each or most GWs. This allowed me then to use my blocking tactics, which is where you can pick/transfer/captain players, your opponents have in order to block them off so you can stay ahead of those managers below you, or creep up on those managers above you. This tactic can be applied proactively, or reactively.
All the best for the rest of the season Tom – keep it going!"
Thanks to B-Bash & Matt for offering their words of advice to Tom. All that is left for me to do, on behalf of everyone at FF247, is to wish Tom the best of luck for the rest of the season. No pressure mate! And good luck with those exams pal.
Thanks for reading Scoring aint boring when you are winning. This article was written by Cookie
The weekly podcast featuring our very own Calvin Clyne!
Fantasy Football Podcast