FPL Team Gameweek 12
Welcome to FPL Team Gameweek 12
It is easy to lose track, during the yawning international break, just how well you may have done in the previous week. A very healthy 31 POINTS above the weekly average was an extremely pleasant surprise for the FF247 bigwigs when we reconvened last night. We had some very well-performing players who combined to help us reach 73 points for the week which took us to 128,011 overall. We are back on track and very pleased.
We start off by mentioning the strikers last week. Right, that's that done. That's all we really can say about 5 points combined from messrs Antonio, Toney and Vardy.
Chuck in the other 2-pointers in Rudiger and Benrahma and that's the rot out of the way!
We are very proud owners of Raphinha (9), Emile Smith-Rowe (8) and of course (captain) Salah with – only an assist – but still double figures with 10.
The trio of Trent, Cancelo and *drumroll* BEN FOSTER were our top performers this week landing us a total of 37 point between them.
It doesn't matter where the points come from, so long as they come!
Our Gameweek 11 Result…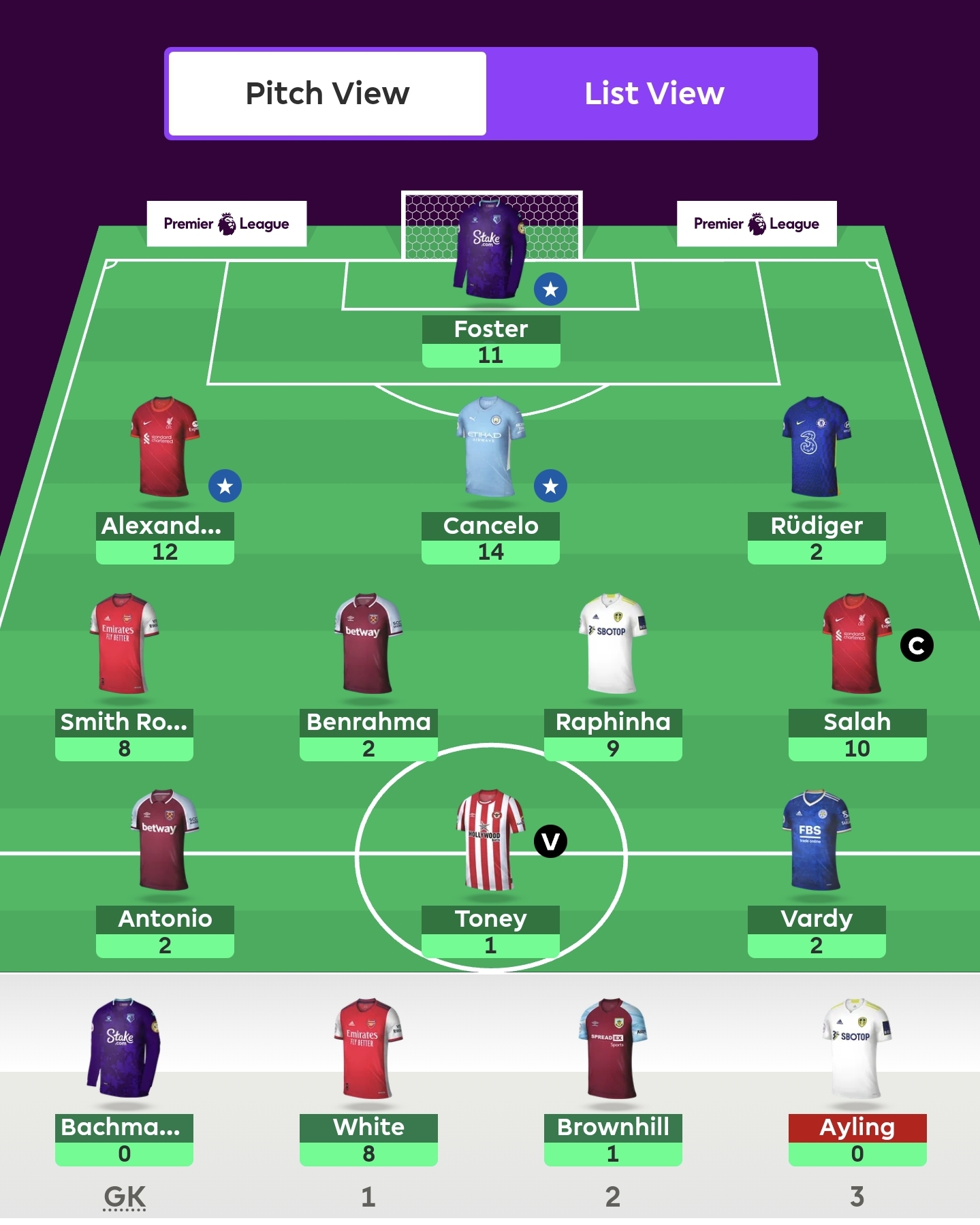 Let's go see what was decided…
Our Gameweek 12 Transfer(s)
With one free transfer, a little kitty there to spend and patience exasperated with JV9, we turn towards the four-goal slayer of the San Marino, Harry Kane.
Suggested, seconded, thirded and fourthed in quick time, we awaited team news or any surprises before we completed the transfer.
To confirm then we have SOLD JAMIE VARDY and BOUGHT HARRY KANE
Captain – MOHAMED SALAH
Arsenal may be getting their act together but it is still Salah at home and we have faith in the Egyptian Magician.
Worst case, we have Sammarinese Smasher Harry Kane picking up the armband on Sunday dinner (tea) time.
Our Gameweek 12 team in full…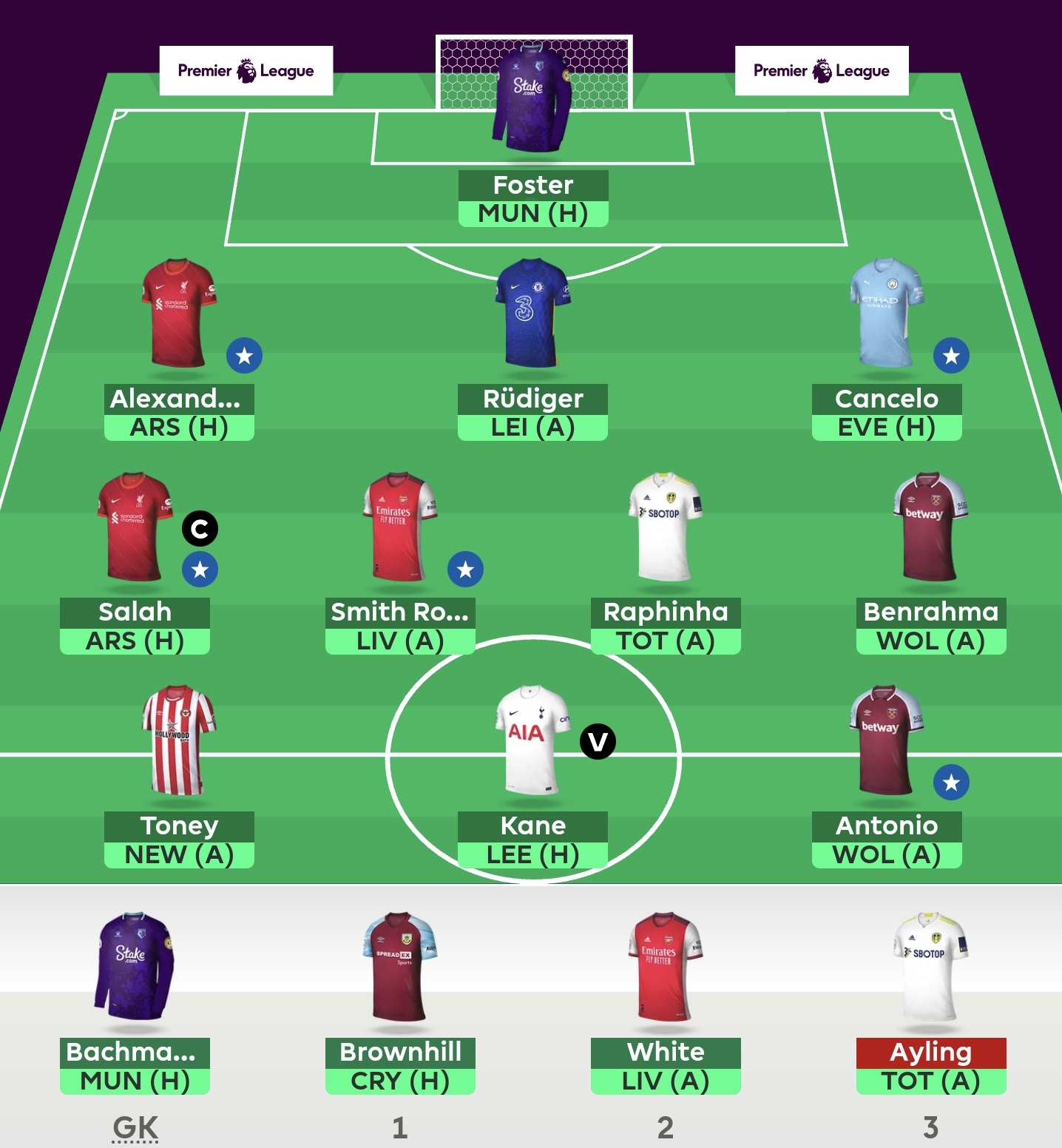 Should you wish to follow the FF247 Site Team's progress you can do so here.
Thanks for reading Site FPL Team GW12
VOTE ON THIS WEEK'S CAPTAIN POLL GW12
FPL FIXTURE TRACKER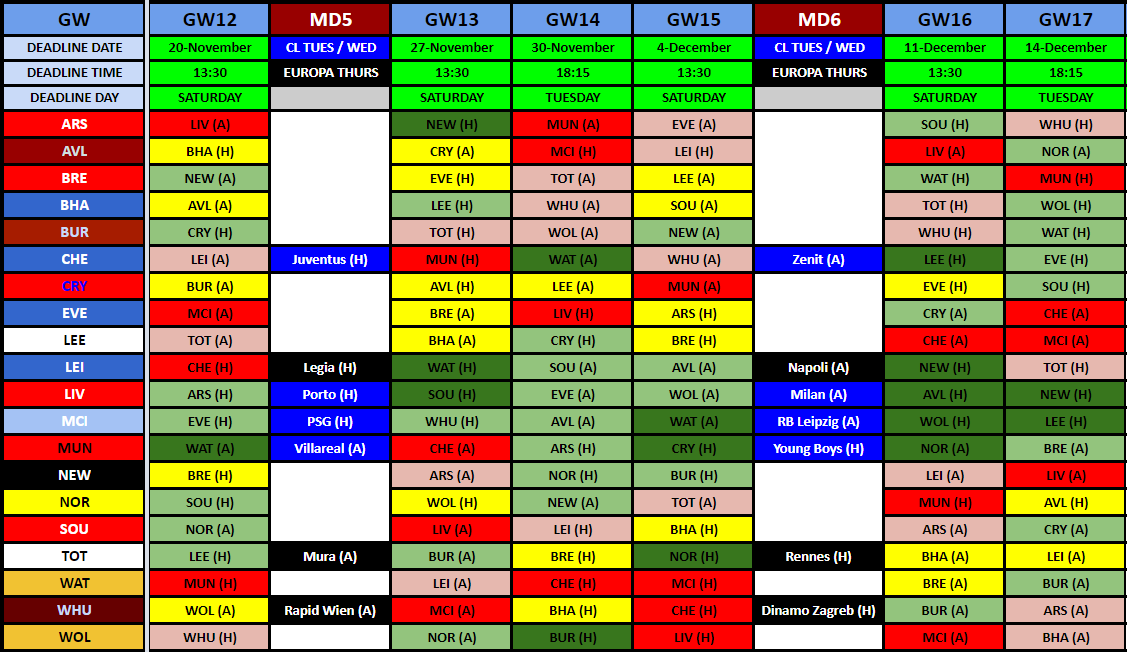 FIXTURE TRACKER LINK
SET-PIECE TAKERS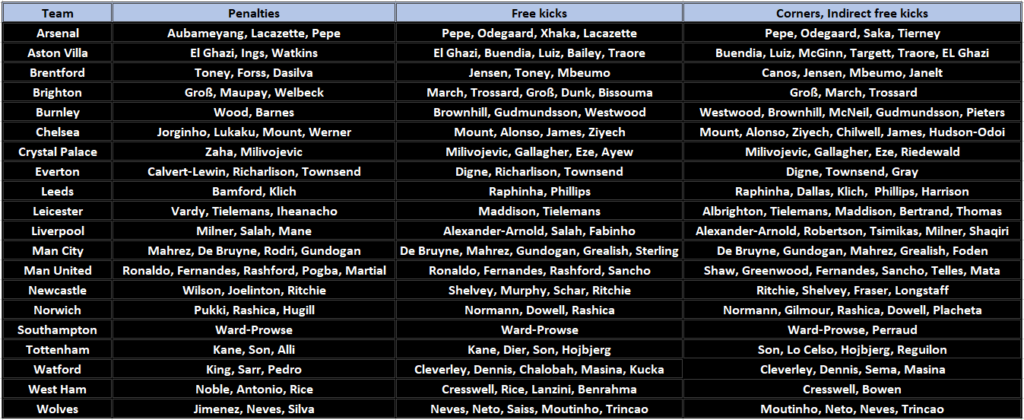 Predicted Line-Ups FPL 2021/22
You can access our Live feed to these here.
FF247 LEAGUES FOR 2021/22
Fantasy Football 247 League Codes:
Both leagues will be shut to new entrants as of 01/01/22.