FPL Team Gameweek 7
Welcome to FPL Team Gameweek 7
Above average/below expectation
So we have suffered only our second captaincy fail of the season with CR7 bringing us – and many – the miserable 4 points. Ugh.
Probably explains why we just about snuck over the average line by three points when in most other weeks so far we've been miles ahead of the average. Proof, if it were ever needed, that captaincy is critical.
We scored 46 points in Gameweek 6 to take us to 221,616 via the dreaded RED arrow.
Not panicking yet but we have some questions requiring answering soon, if not very soon.
Raphinha, Antonio and our new signing Saint-Maximin brought us (8) points a piece and Salah just behind on seven. The rest (including said captain) doesn't merit the bashing of the keyboard and you can see for yourself below.
Our Gameweek 6 Result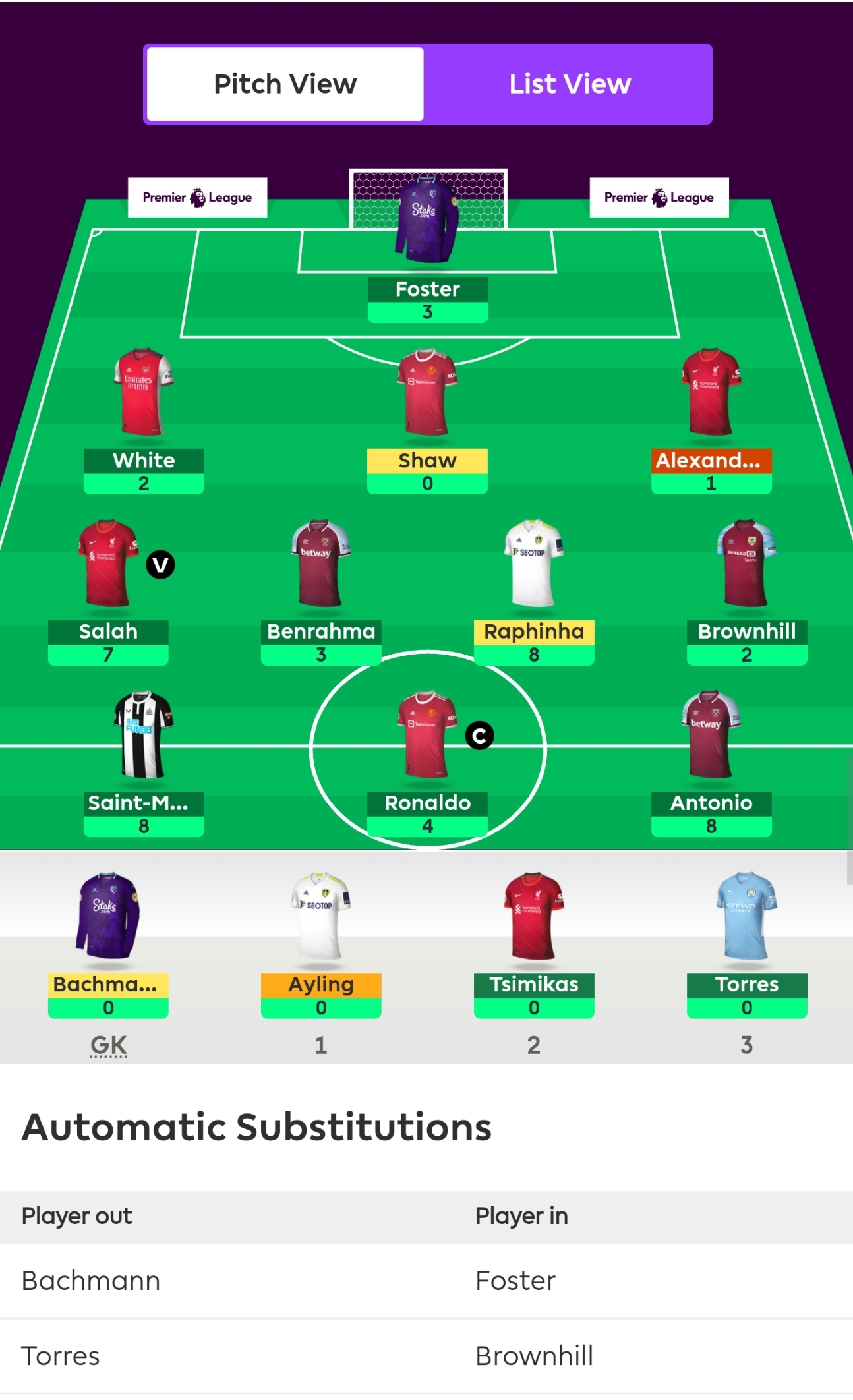 Let's go see what was decided…
Our Gameweek 7 Transfer(s)
With Luke Ayling and Trent Alexander-Arnold definitely out and doubts over Shaw (and previously) Raphinha coupled with the usual doubts over Ferran Torres due to City rotation, our discussions this week have been a minefield. I've had more enjoyable trips to the dentist to be honest!
We didn't go ahead with the Wildcard as previously expected. A few wise heads (they are there sometimes) felt next week was better and the rest went with it.
So we are scrambling around to get 11 players on the pitch (we will probably have to rely on Torres due to the known injuries) and therefore we need to deal with what we know for sure and we've FINALLY come to a decision in this regard.
Tsimikas won't play and Rudiger will. We don't want to lose money on Trent. We're banking on Shaw.
To confirm then we have SOLD KOSTAS TSIMIKAS and BOUGHT ANTONIO RUDIGER
Captain – MICHAIL ANTONIO
This was a close run one. 5 votes taken with three for Michy and two for Ronnie, who has therefore got the vice as consolation.
Our Gameweek 7 team in full…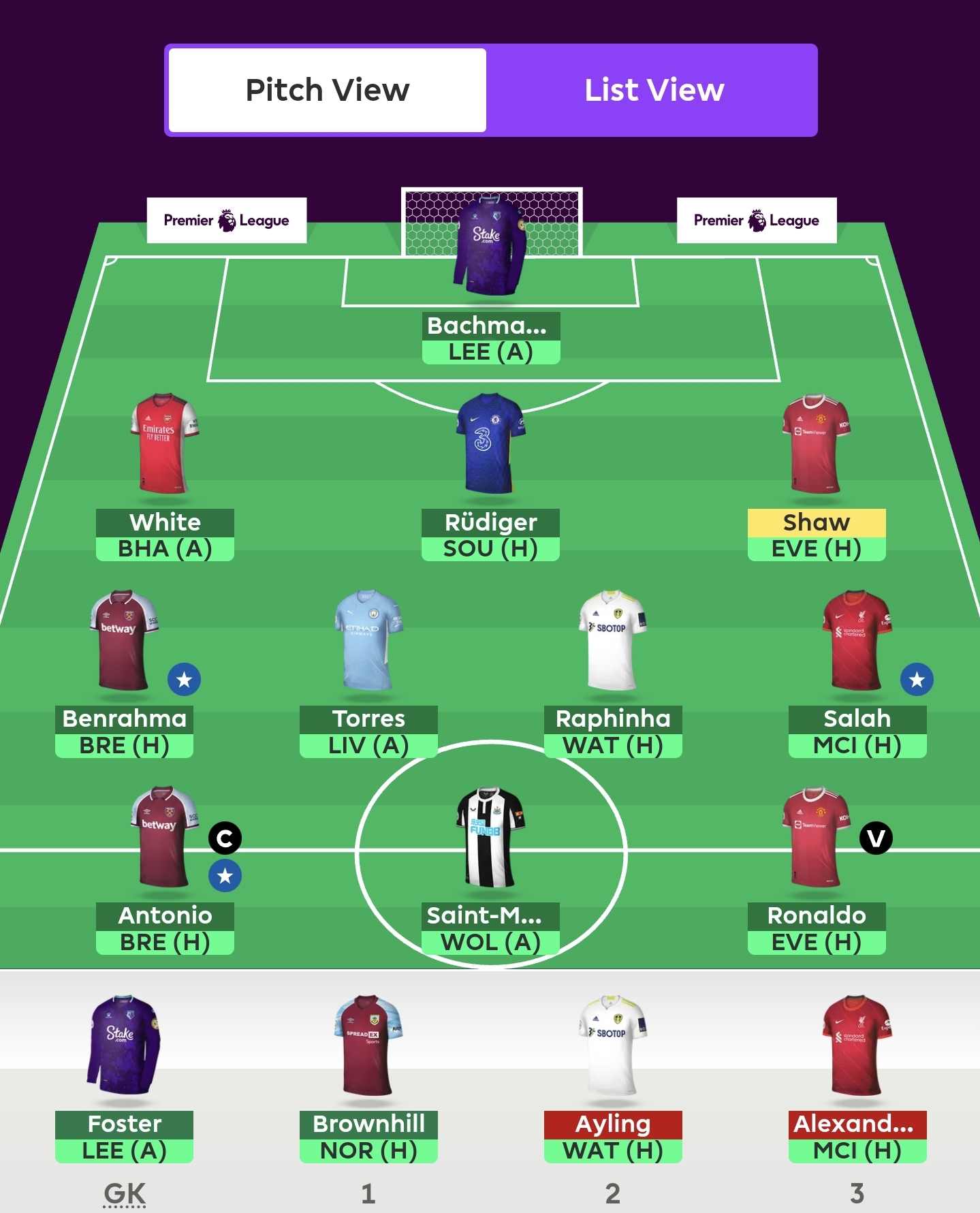 Should you wish to follow the FF247 Site Team's progress you can do so here.
Thanks for reading Site FPL Team GW7
VOTE ON THIS WEEK'S CAPTAIN POLL GW7
FPL FIXTURE TRACKER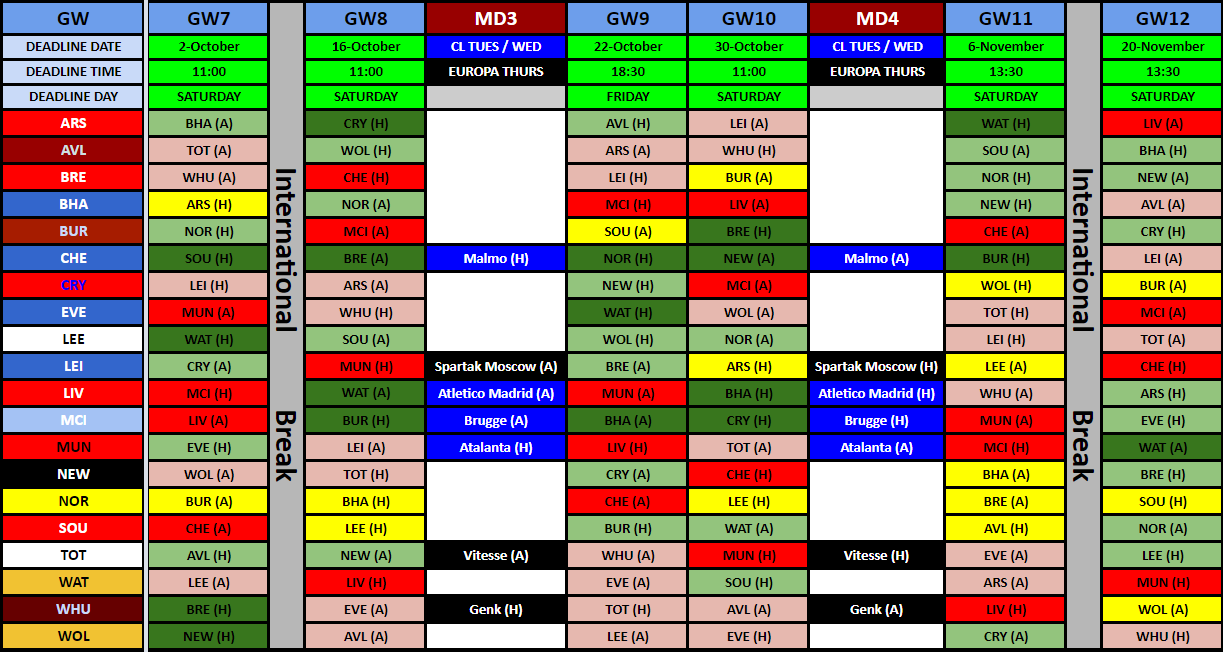 FIXTURE TRACKER LINK
SET-PIECE TAKERS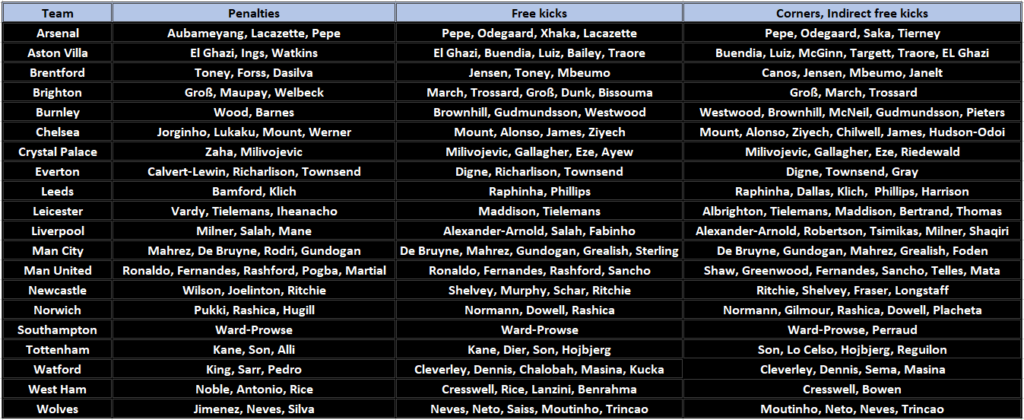 FF247 LEAGUES FOR 2021/22
Fantasy Football 247 League Codes:
Both leagues will be shut to new entrants as of 01/01/22.