FPL Team Gameweek 9
Welcome to FPL Team Gameweek 9
I'd start Mickey Mouse over Shaw
So is the assessment of one of our members who is the only one of us left who actually owns him himself*!
It made us chuckle and so it was to be the article title decided earlier in the week, when things were simple and we had an open-and-closed case of bringing in Lukaku with our free transfer and we were only concerned whether we would captian him or Salah and whether we trusted that Rudiger would feature. Ahhh, simpler times ….
*At least of time of print.
But we're getting ahead of ourselves. Gameweek 8 is to be reviewed. For "Gameweek 8" read "Liverpool"
Thanks to captain Salah (26) and Trent Alexander-Arnold (6) we limped to an overall score of 46 which was three SHORT of the average and meant an obivous red arrow – we're down to 448,510 overall.
The rest of our team aren't even being namechecked here as they are a disgrace to themselves. You can take a look at the screenshot below.
Our Gameweek 8 Result…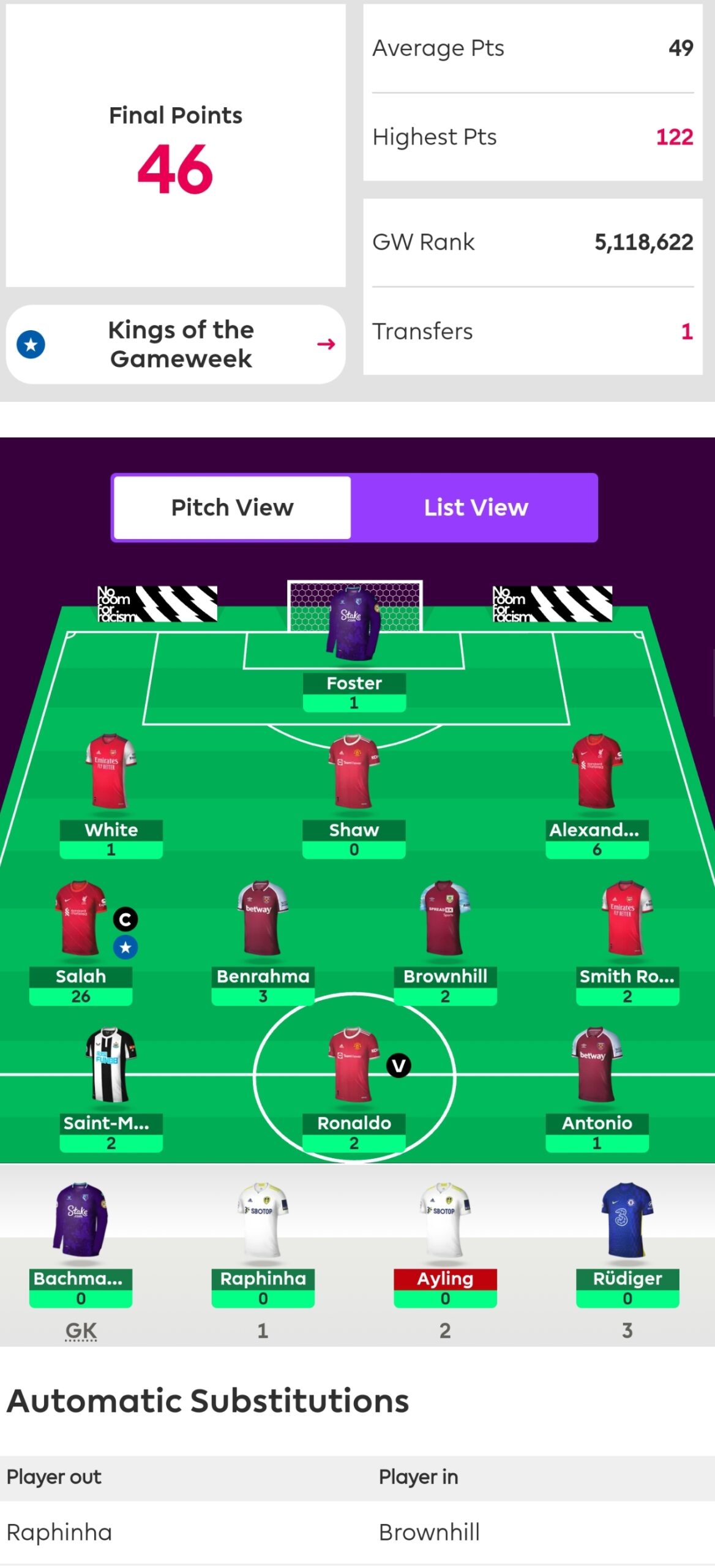 Let's go see what was decided…
Our Gameweek 9 Transfer(s)
As mentioned, it was Ronaldo out for Lukaku and probably captain him – we liked Lukaku's fixture and we've gone a bit cold United as an entity – then Lukaku came off injured on Wednesday and the plans were up in the air.
We waited until Thursday to see what was said/rumoured.
We waited until Friday to see what was said/rumoured.
This is not to say we don't have a nice alternative in Jamie Vardy – heck someone even mooted Harry Kane – and that's before we even consider a major downgrade (at least financially) to take on some improvements elsewhere in the squad.
Friday came and with Lukaku definitely out, Vardy wasn't overturned in the voting and those he who fancied Kane (GP!) isn't too upset by the JV9 switch so it must be OK.
To confirm then we have SOLD CRISTIANO RONALDO and BOUGHT JAMIE VARDY
Captain – MOHAMED SALAH
Need you ask?
Our Gameweek 9 team in full…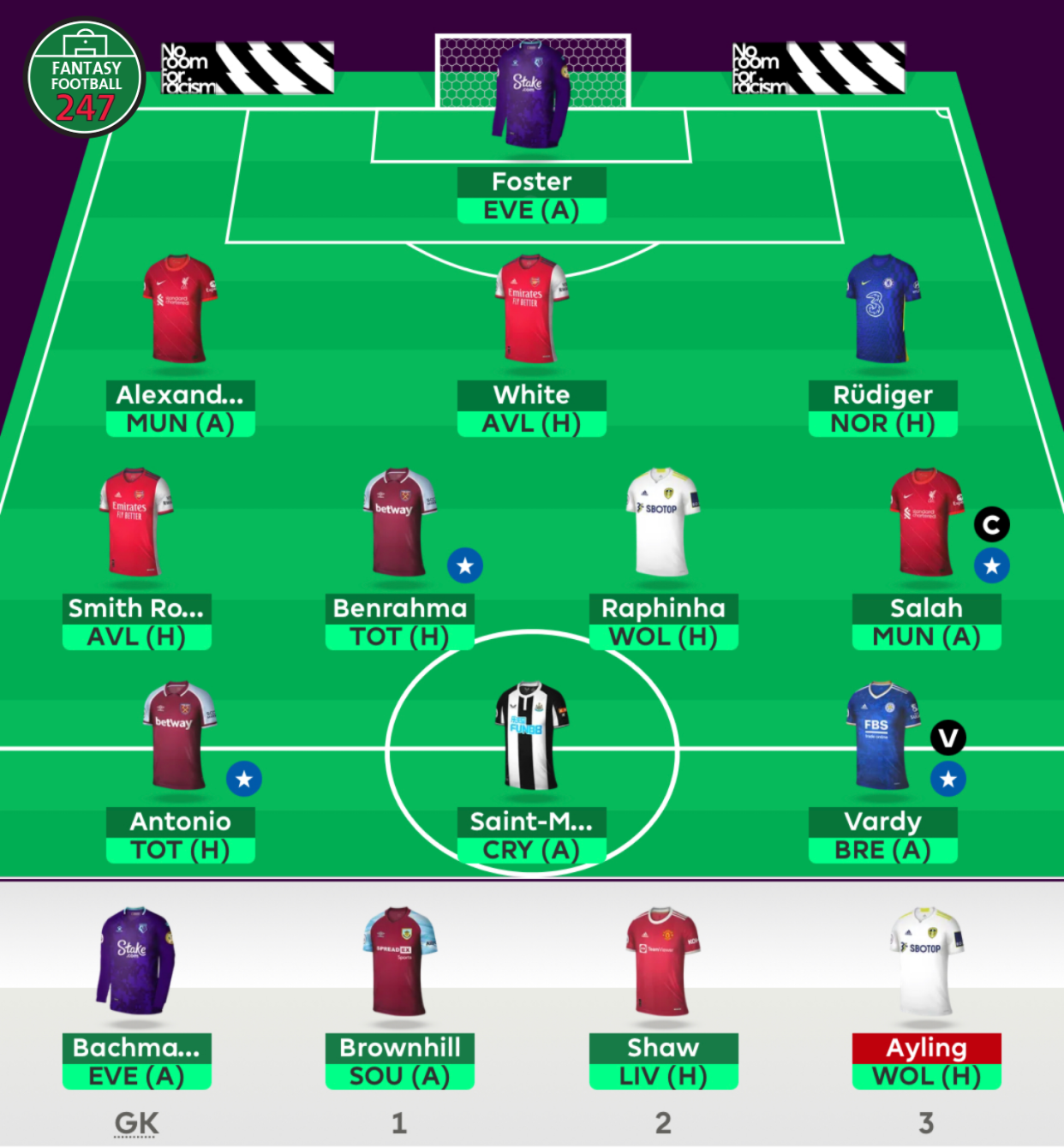 Should you wish to follow the FF247 Site Team's progress you can do so here.
Thanks for reading Site FPL Team GW9
VOTE ON THIS WEEK'S CAPTAIN POLL GW9
FPL FIXTURE TRACKER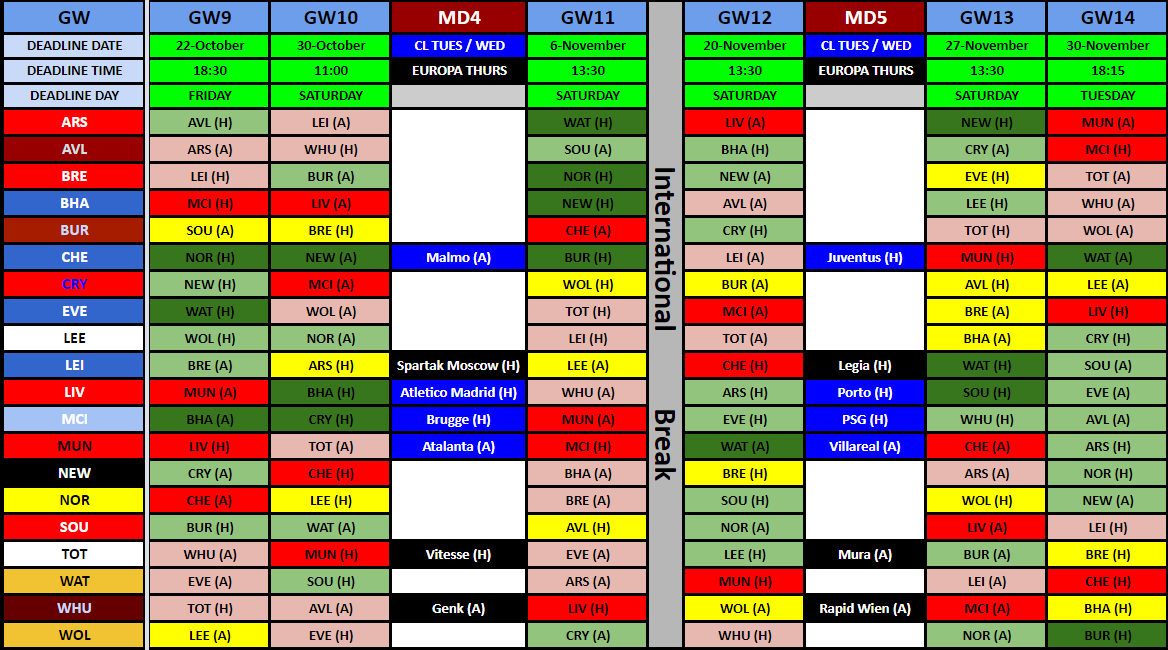 FIXTURE TRACKER LINK
SET-PIECE TAKERS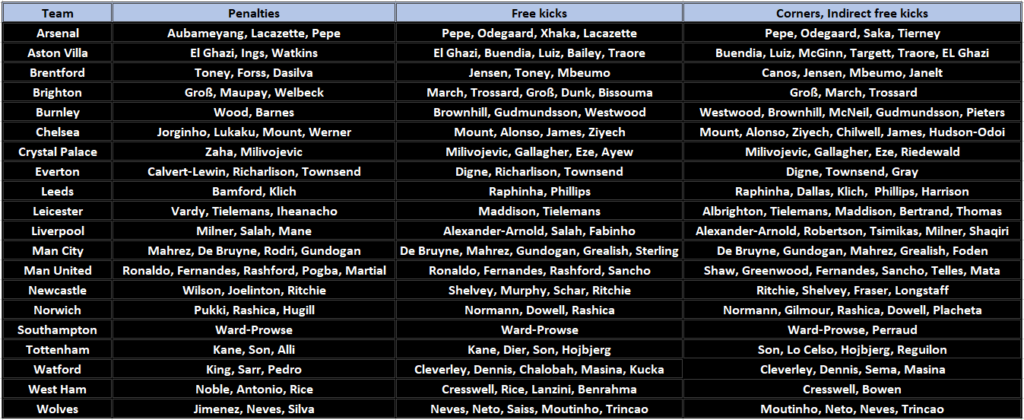 Predicted Line-Ups FPL 2021/22
You can access our Live feed to these here.
FF247 LEAGUES FOR 2021/22
Fantasy Football 247 League Codes:
Both leagues will be shut to new entrants as of 01/01/22.