Site Team & Predicted Line-ups Gameweek 18
Fantasy 5-a-side
Our GW17 Result…
Amidst the carnage that was GW17 we managed to field 9 players and came out a bit bruised and battered with just 51 points and with another red arrow through our hearts, as we plummeted 40k in rank to 256,951st.
But we still had some decent performances within that via goals from Trent, Salah (c), Jota and Death Rowe and a clean sheet from White. Rudiger, Raphinha and Antonio all got two, whilst Ayling rather unhelpfully came off the bench to add a -1.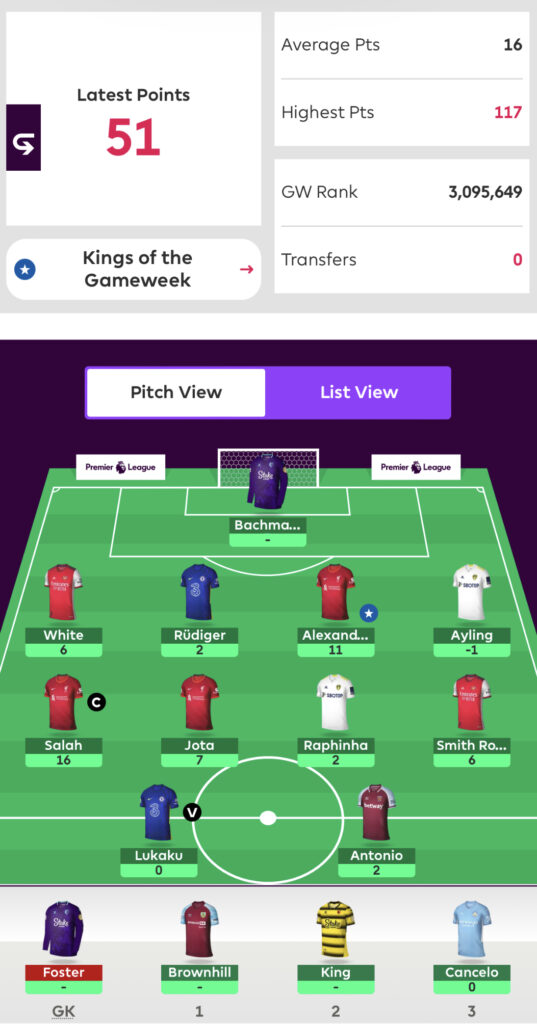 We have £0.9m in the bank and 2 free transfers to use ahead of GW18. Let's go see what was decided….
Our GW18 Transfer(s)
All things considered we aren't in that bad a shape this week. That's if you take out the absence of any fit or available goalkeeper or forward!
It was quickly decided that we should go route one and grab Watkins to fill that striker breach. He's in a bit of form and Stevie G seems to have Villa firmly on an upward trajectory.
Given as we still have our Wildcard to use it seemed like a no-brainer to use our other transfer and this became a toss up between buying a playing keeper, and therefore fielding 11, or buying Lacazette and playing with 10 and a couple of outfield subs. There were merits to doing both but ultimately we have gone for the conservative approach and grabbed a keeper. Not necessarily the one we wanted either but Ramsdale has his qualities. Being affordable was his main one…
To confirm then we have SOLD Antonio and Bachmann and BOUGHT Watkins and Ramsdale
Captain – Salah
Little argument here again, as per.
Watkins got the nod as vice should he be required.
Our GW18 team in full…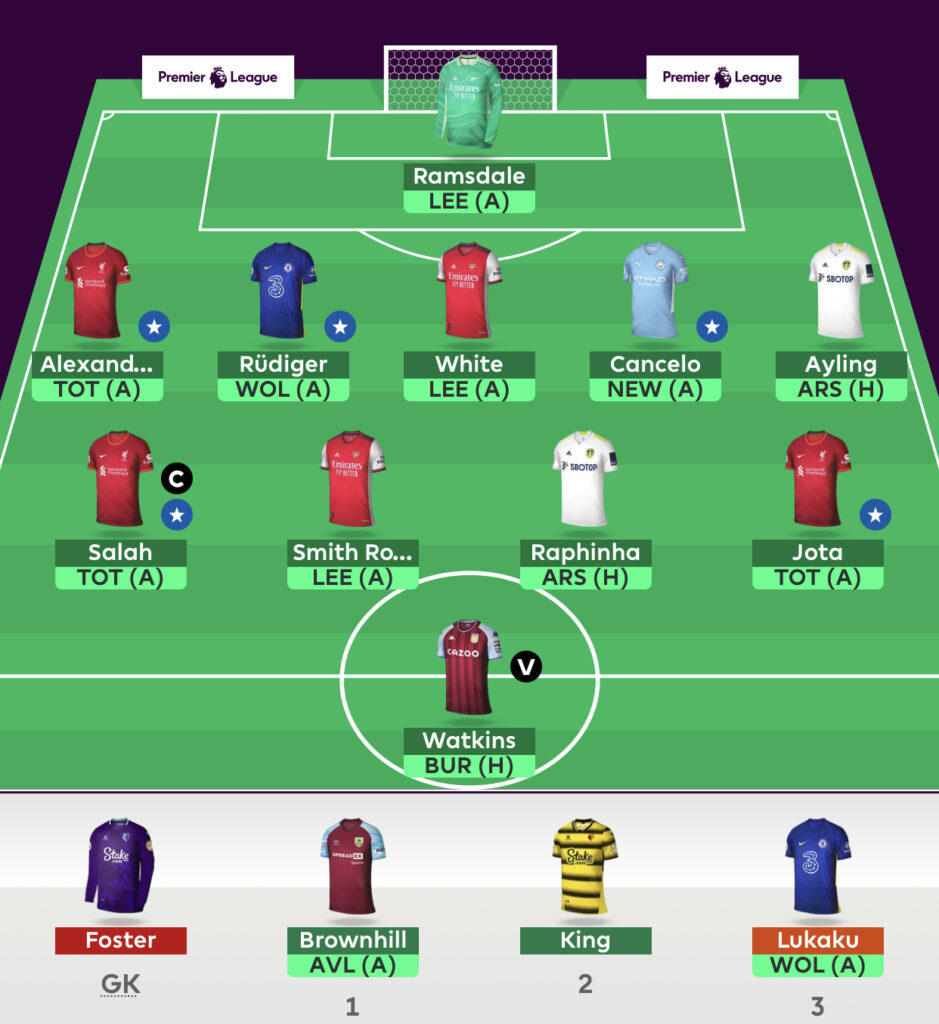 Should you wish to follow the FF247 Site Team's progress you can do so here.
Predicted Line-ups Gameweek 18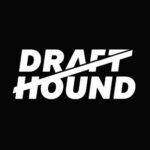 For the busy Christmas period we are adding this feature to the end of each FF247 Site Team article give the limited time we have between most of the GW's.
As a quick reminder –
There are two versions of this article.
The one below has a drop-down version. It's fairly idiot proof – you simply click on the small arrow to the right of the team name and you get a drop-down list of all the teams. Simply click on the one you want to see and hey presto, etc. This is the published article with the comments section to crack on with.
The other one is permanently live and has the 'nicer' grid layout. If you want to see that version you can click here. This can also be easily accessed at any time via a myriad of links on our homepage – Header link, Hot Topics link, Quick Access link on mobile and it is also linked towards the end of all of our regular articles.
What you see below is a live link to what Drafthound have on their website. Why is that significant? Well, firstly, it now means that the second they make any updates in reaction to live team news then they will also appear on here. Being uber helpful in that respect they also time-stamp all of their line-ups so you can tell to the minute when it was last updated.
As an additional extra if you click on any player icon on the team line-up that will take you to their own page on Drafthound, from where you can see up to date season stats, their upcoming fixture schedule and use a comparison tool to view similar players.
Given their time and effort in providing this content for us it would be rude not to occasionally click on the Drafthound link and check out their own fabulous content as there are FPL articles aplenty on there too.

Thanks for reading Site Team & Predicted Line-ups Gameweek 18. This article was written by Fantasy Football 247 and Drafthound
VOTE ON THIS WEEK'S CAPTAIN POLL GAMEWEEK 18
FPL FIXTURE TRACKER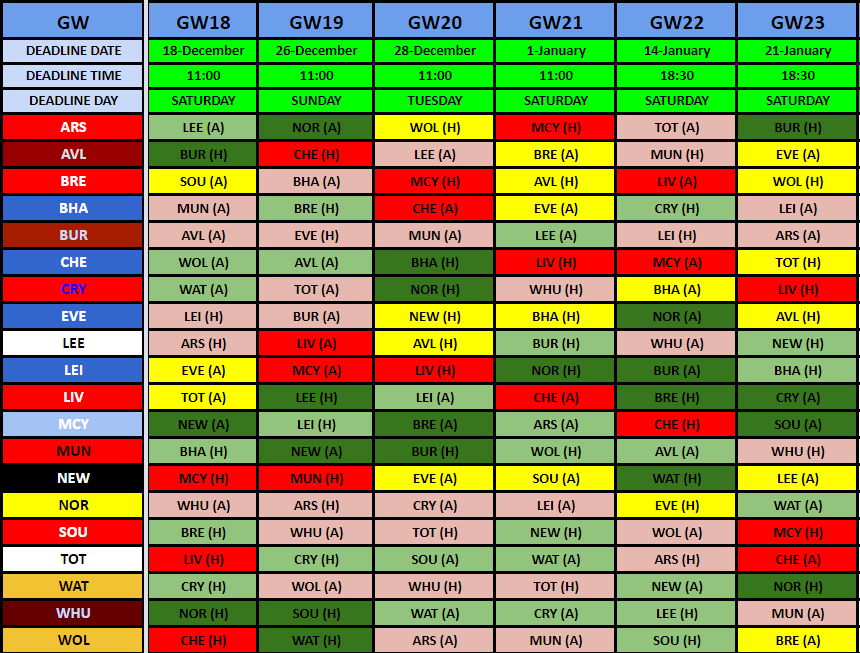 FIXTURE TRACKER LINK
SET-PIECE TAKERS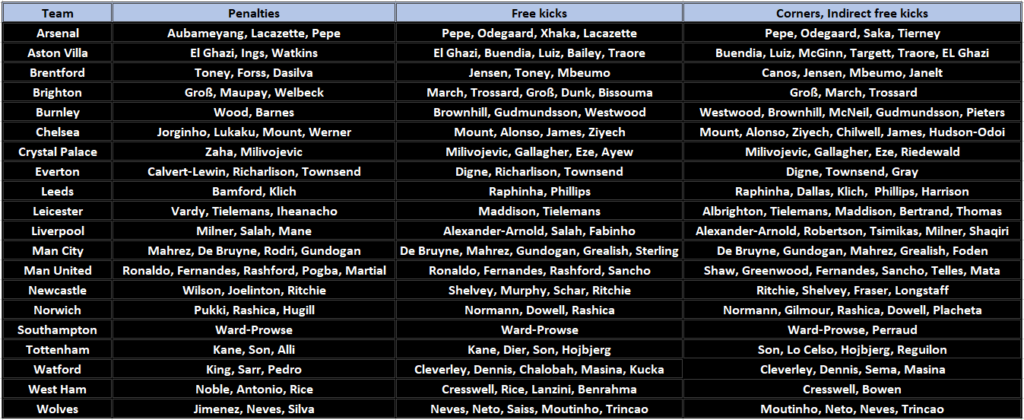 Predicted Line-Ups FPL 2021/22
You can access our Live feed to these here.
FF247 LEAGUES FOR 2021/22
Fantasy Football 247 League Codes:
Both leagues will be shut to new entrants as of 01/01/22.