So here we are 11 game-weeks into the season and what have we learned? That fantasy football can be extremely frustrating, but sure we knew that already! The season began in a very topsy turvy fashion making it difficult for many of us to select our teams, but normal order is slowly being restored and the cream is starting to rise to the top. Despite this, it doesn't make selecting your squad any easier, in fact it could even make things more difficult and because of this we have come up with a number of player suggestions which we hope you will find beneficial in your endeavours to select the perfect squad!
Goalkeepers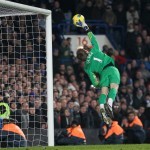 There is no getting away from the fact that United have had, by their own very high standards, a poor start to the season. They have conceded 13 goals in their opening 11 games which means that currently they have the 10th worst defence in the league so it might come as a surprise to you that our first tip this week is David de Gea! The Spaniard has only kept 3 clean sheets to date and as a result his price has dropped to £5.8m and we feel that it might be just the right time to bring him into your squad. United currently sit 4th in the form table and with them having a relatively kind fixture list between now and 2014 we feel that there may be quite a number of clean sheets on the horizon.
Next up is Spurs' French stopper Hugo Lloris. Now many will argue that Spurs have some difficult fixtures coming up, and with both Manchester clubs as well as Liverpool in their next 5 fixtures, they're probably correct. However, while Spurs continue to struggle in front of the opposition's goal they're doing quite a good job of protecting their own and as a result they have kept an impressive 7 clean sheet from their opening 11 games. At £6.0m the Frenchman doesn't come cheap but from what we have seen from Spurs this season he is solid enough for you to play him in every game, thus taking the headache of rotating your keepers out of the equation.
Next we turn our attentions to Wojciech Szczesny of Arsenal. When the fixture list was first announced many felt that Arsenal would be good for quite a few clean sheets over the early months of the season, but unfortunately that hasn't been the case, in fact like United they have only kept 3 clean sheets from their opening 11 fixtures. However, 2 of these 3 clean sheets have come in the past 3 games and they have only conceded 6 in their last 8. Szczesny has thus far outscored all of Arsenal's defenders, probably because he doesn't have their bad habit of picking up injuries and therefore we feel that he's the best route into the Arsenal defence. The Gunners have some tricky fixtures in game-weeks 15, 16 & 17 but those aside we feel that they're a good bet for some clean sheets throughout the remainder of 2013 and well into 2014.
A couple of other keepers who we feel are worth a mention are Newcastle's Tim Krul & Aston Villa's Brad Guzan. Krul has kept back to back clean sheets against Chelsea & Spurs and Newcastle do have a relatively kind fixture list between now and the end of the year. Villa had quite a number of extremely tough fixtures over the first 8 game-weeks but they now, just like Newcastle, have some relatively easy fixtures over the coming weeks. A word of caution regarding Guzan, he was not called up to the recent American squad due to injury, so you might want to check back with us on Friday afternoon for an update on his fitness.
Defenders
The first defender up this week is Chelsea's very own Romeo, John Terry. Now clearly Chelsea have not been very solid at the back of late. They've actually leaked 8 goals in their last 6 games, but with games against the likes of West Ham, Sunderland, Stoke & Palace coming up we fancy that Jose's boys are good for a couple of clean sheets over the coming weeks. Terry was clearly not first choice under Benitez last term but with Mourinho back at the helm he has started every league game to date for Chelsea. Terry has also looked threatening in the opposition penalty area this season and it's because of his goal threat coupled with Chelsea's upcoming fixtures that we are tipping him this week.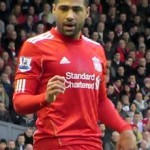 Glen Johnson has had somewhat of a stop start season and has only played the full 90 minutes 3 times, yet despite this he has still picked up 5 clean sheets to date. Like many others Liverpool have been quite shaky at the back of late and they picked up their first clean sheet since GW3 last time out against Fulham. Against Fulham, Liverpool reverted to a flat back 4 and we believe that if Rodgers retains the 4 at the back that Liverpool could very well rediscover the defensive solidity they showed at the beginning of the season. We've given Johnson the nod over his defensive colleagues for now because Brendan Rodgers clearly hasn't decided who his best centre backs are and Jose Enrique looks set for a spell on the side lines.
With Rio Ferdinand currently out of favour, Chris Smalling being utilised as a right back in the absence of Rafael and Phil Jones currently injured Jonny Evans has a great opportunity to stake a claim as Nemanja Vidic's centre back partner. The Northern Irish international has started 3 of United's last 4 games and at just £5.0m he could prove to be great value for money over the coming weeks. From an FPL point of view Patrice Evra has been the star performer in United's defence this season but for now we feel that Evans could provide better value for money than the Frenchman
Next up is West Brom's Liam Ridgewell. With over 14,000 transfers in since GW12 started it is clear that Gareth McAuley is the popular choice from the West Brom defence, but at £5.1m Ridgewell is £0.3m less than his colleague and it's because of this that we are tipping Ridgewell. Despite what Jose Mourinho might think, West Brom are not a 'mickey mouse club', they have kept 4 clean sheets so far this season, a figure only bettered by 4 clubs. Ridgewell has shown a willingness to get forward this season and has already been rewarded with a goal and an assist.
Finally, for those of you who are trying to free up some cash and as a result you are shopping in the bargain basement, how about Danny Gabbidon of Palace or Villa's Nathan Baker. Now we realise that Palace aren't the greatest at the back and that Gabbidon would be a risk but just take a look at their next 4 fixtures and it might just be a good short-term move to free up that cash. Baker has started 5 of Villa's last 6 games and with a price tag of just £3.9m he could very well be that bargain you are looking for. Villa have kept back to back clean sheets and with a number of reasonably easy fixtures over the coming weeks Baker warrants your attention.
Midfielders
Ok, let's just get Aaron Ramsey out of the way at the very beginning! With 6 goals, 4 assists & 12 bonus points already to his name the Welshman is clearly the stand out performer thus far in this seasons FPL. Ramsey started the season pretty quietly and notched just 1 assist in his first 3 games and at that stage it seemed pretty clear why he was priced at £5.5m but since then he has taken his game to a whole new level and this is now reflected in his price which has soared to £7.3m. Currently he features in just under 58% of teams making him the most owned player by quite a margin. For those of you who for one reason or another have yet to bring him into your squad, our advice to you is to ignore the fact that he has risen in price by nearly £2.0 and get him in because at £7.3m he still represents excellent value for money. We realise that he missed the recent Welsh game, but you can hardly blame him for that and we fully expect him to be fit for selection this weekend. Staying with Arsenal for a moment and we would like to bring to your attention that Theo Walcott is very close to a return and could even feature at some point against Southampton this weekend. With Olivier Giroud going through a lean patch there is a good chance that Walcott will be given a chance up front and we feel that he will be quite eager to impress.
Thanks largely to Chelsea's opening double game-week as well as some decent pre-season form Eden Hazard was hot property at the beginning of the season. Unfortunately he failed to live up to expectation and produced just 1 assist in his opening 6 games. However, the young Belgian would appear to have turned things around in his last 5 games and in this period he has found the back of the net on 4 occasions, picking up 2 assists as well as 8 bonus points. As we have seen this season, Jose Mourinho enjoys rotating his midfielders but Hazard has been largely immune to this and has started all but 1 of Chelsea's league games and with a number of relatively easy games coming up we're tipping Hazard to continue with his good run of form.
First Sturridge and more recently Suarez have been taking all the Liverpool headlines although slowly but surely Steven Gerrard has been getting into his groove and this has seen him score twice, as well as picking up 4 assists and 8 bonus points in his last 6 games. Liverpool travel across the City on Saturday morning for the Merseyside derby, but as Gerrard has shown in the past he is the man for the big occasion so don't be surprised if he turns in a man of the match display. At £8.9m he's not cheap but with the form Liverpool have been displaying of late and with a number of eminently winnable games in the coming weeks we firmly believe that Gerrard will deliver.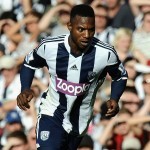 Two other midfielders who we feel warrant a mention are Stephane Sessegnon of West Brom and Newcastle's Yohan Cabaye. Sessegnon hasn't exactly set the world alight since making the move to The Hawthorns but in recent weeks he has shown glimpses of the form we all know he is capable of and with West Brom having some decent fixtures on the horizon we're tipping the man from Benin to provide good value for money over the coming weeks. Cabaye hardly endeared himself to the Newcastle fans on transfer deadline day but some of his recent performances will have helped patch things up. Newcastle have been in great form since defeat in the derby against Sunderland and with some relatively easy fixtures over the coming weeks we have a slight inclination that Cabaye could be among the fantasy points and could prove to be a bargain at just £6.3m. We should however note that the Frenchman is currently just 1 yellow card away from a 1 game suspension.
Our final midweek tip this week is Ravel Morrison. The youngster is now firmly established in The Hammers starting XI and at just £4.8m he is perfectly priced to be used as your 5th midfielder and maybe even your 4th midfielder if you're looking to splash the cash elsewhere. With games against Fulham & Palace coming up we firmly believe that Morrison will add to the 3 goals and 1 assist that he has claimed to date.
Forwards
So far this season only 5 players have scored more FPL points than Luis Suarez, which is an astonishing achievement on the Uruguayans part considering he was suspended for the first 5 games of the season. Love him or hate him and let's face it, the majority of people at the very least dislike him but after just 6 games of his season he is already a 'must have' player in this seasons FPL. In the 6 games he has played since his return he has comfortably reached double figures on 4 occasions which makes him a ready made captain nearly every week. On his return to action he was priced at £10.9m and he has already reached £12.0m, so our advice for you is to get on board the Uruguayan train sooner rather than later.
As we have already alluded to above, United haven't had the greatest of starts this season yet they are only 5 points off the top of the table and this is largely thanks to the goals of Robin van Persie and Wayne Rooney who between them have 12 goals. Many will argue that at £13.9m van Persie is overpriced but with a goal in each of his last 4 games as well as 2 assists & 10 bonus points he is once again showing the consistency that made him a 'must have' last season. In the same period Rooney has 2 goals, 4 assists & 6 bonus points so it would appear that they can form quite an effective partnership. With the 2 of them in form and with some relatively easy fixtures coming up for United it would seem prudent to bring 1 of them into your squad. Our pick from the 2 would be Rooney, simply because he's £2.9m cheaper!
Manchester City currently top the scoring charts with a mightily impressive 28 goals from their opening 11 games and the star of their show has to date been Sergio Aguero. The diminutive Argentinian has at times been in sparkling form and it is now clear that Pellegrini considers him to be his #1 forward. While at £11.9m he is anything but cheap, he is currently the top scorer in the FPL thanks to his 8 goals, 7 assists and 14 bonus points. City have been quite inconsistent over the opening 11 game-weeks of the season. Aguero however has been extremely consistent of late and we're tipping him to remain on the goal train over the coming weeks.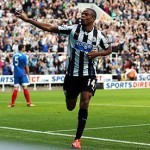 A couple of other forwards for you to consider are Loic Remy & Wilfried Bony. The Geordies love nothing better than a goal scorer and in Loic Remy they have found a new hero and that is hardly surprising when you consider that the Frenchman has smashed 7 goals in just 9 appearances. At £7.9m Remy is ideally priced to compliment the more expensive forwards such as Suarez & Aguero and with Newcastle having some relatively easy fixtures in the coming weeks we believe that Remy will continue to terrorise opposition defences. Bony hasn't had the impact at The Liberty stadium that many expected him to, this is possibly due to the fact that Laudrup does not know how to get the best out of himself & Michu. He has however managed 4 league goals as well as 5 in Europe, so he still clearly knows where the goal is. With Michu currently sidelined Bony took his chance against Stoke in GW10 finding the back of the net twice and we have a sneaky feeling that he'll build on this performance over the coming weeks.
Our final pick this week is a cheap punt and it's Stoke's Peter Crouch! The giant forward seemed out of favour with new manager until recently, but has now started the last 3 games and in that period he has scored 1 and picked up 2 assists. There's no denying that Crouch is quite a gamble but at £5.5m he's ideally priced for those of you who are on the lookout for a cheap 3rd striker and while he's unlikely to be a regular scorer he will chip in with the odd goal here & there.
This article was written by Kop Warrior