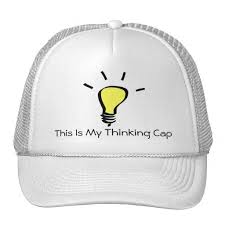 GW12 saw Man City destroy Spurs at the Etihad and it would now appear as though AvB has the same problems as us fantasy managers when it comes to spending £100m! That result just illustrates how difficult this season has been from a fantasy perspective as who could have predicted such an outcome prior to the game. Things are not going to get any easier for us over the coming weeks with the likes of Wenger and Mourinho talking about rotating their squads which means that a fully functioning bench is going to be of the upmost importance for us all. With that in mind, we here in FF247 have put on our thinking caps and have come up with a number of players, some obvious, some not so obvious, who we feel could deliver over the coming weeks.
Goalkeepers
Following GW12 Arsenal now have the second best defence in the league having conceded just ten goals in their opening twelve games and what's more impressive is the fact that they have now kept three clean sheets in their last four games, so it should come as no surprise that we are once again tipping Wojciech Szczesny. With back to back games against two of the promoted sides, namely Cardiff & Hull, we feel that there is a great chance of them picking up another couple of clean sheets in quick succession. Some folk might be concerned that Arsenal then face Everton, City & Chelsea, but it should be noted that two of these games are at the Emirates and they have already kept free scoring Liverpool scoreless at home. At £5.5m there are cheaper keepers than the Pole but given the form that he is currently in, we feel he represents good value for money.
The fact that Chelsea kept a clean sheet at West Ham last week is unlikely to surprise many, what might surprise them is the fact that it was their first clean sheet in seven games. Therefore it might come as a surprise that we are this week tipping Petr Cech but for those of you who find this surprising we would refer you to their fixtures. Following the visit of Southampton, who are not big scorers away from home, in GW13 they then face games against Sunderland, Stoke& Palace, none of whom are renowned for their goal scoring abilities and consequently we foresee a number of clean sheets for Cech in the coming weeks.
Next up is the West Ham stopper Jussi Jaaskelainen who has to date kept six clean sheets, a stat which only Hugo Lloris can better. West Ham are clearly struggling at present and have not been as tight at the back of late which will surely concern Big Sam. However, we're pretty sure that Big Sam will have identified three of their next 4 fixtures as very winnable and we reckon that the Finn will pick up a couple of clean sheets in the coming weeks. It should be noted that the Hammers face United in GW16 & Arsenal in GW17, but following these games they then have relatively easy run of games into the New Year and as such we feel that Jaaskelainen is certainly one to keep an eye on.
Defenders
By now you will have read that we are again tipping Wojciech Szczesny, however we realise that for many of you changing your goalkeeper is not always top of your priorities so as a result we are also tipping his colleague Per Mertesacker. The scrooges amongst you will be quick to point out that at £5.7m he is the most expensive of Arsenal's first choice back 4 and of course you are right but we would like to highlight the fact that of the four he has played the fewest minutes yet has picked up more points than the other three. The German has accumulated 53 points to date and we fancy him to significantly add to that over the coming games.
Last week we tipped Liverpool's Glen Johnson and while we still feel as though he would be a good pick, this week we are going for his teammate Jon Flanagan. With Jose Enrique out injured for anything up to ten weeks, Brendan Rodgers showed no hesitation in throwing the 20 year-old into the cauldron that is the Merseyside derby and despite Liverpool conceding 3 times, the youngster showed enough to suggest that he will feature regularly over the coming weeks. Of course, Liverpool have Aly Cissokho who can play at left-back which makes Flanagan a gamble, but at just £4.5m we feel as though it's a gamble worth taking especially when you look at Liverpool's next three fixtures!
Last week we tipped Danny Gabbidon and he certainly didn't leave us down as Palace kept a clean sheet away to Hull and he picked up a couple of bonus points in the process. With Tony Pulis now in charge at Selhurst Park one would have to assume that he will start by making Palace very difficult to beat and with two clean sheets on the bounce it would certainly appear as though he has something to work with. With three relatively easy fixtures over the coming game-weeks we fancy Gabbidon to add to his growing collection of clean sheets and as a result he could prove excellent value at just £4.0m.
With three wins on the spin, Newcastle are, believe it or not, one of the league's form teams and with two clean sheets in their last three games it would appear as though they're building from the back. Barring a trip to Old Trafford in GW15 the Geordies have a relatively easy fixture list in the run up to Christmas, thus now might just be the right time to invest in their defence. At just £4.4m Yanga-Mbiwa would appear to be good value for money although if you're looking for a defender who is likely to chip in with some offensive points, well then Mbiwa is not the man for you and you might want to cast your eye over his compatriot Mathieu Debucy. For an extra £0.5m you will acquire a full back who has already chipped in with a goal and an assist this season.
Before we leave the defenders for this week, someone to keep an eye on is Martin Olsson at Norwich. Now we realise that Norwich have only kept three clean sheets to date but with both Pilkington & Snodgrass out injured there is a chance that Olsson could be utilised on the left side of midfield over the coming weeks.
Midfielders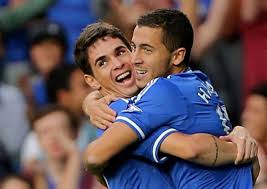 There is currently only five points separating Chelsea midfielders Eden Hazard and Oscar. Hazard has amassed a total of 70 points thanks in no small part to four goals and five assists while Oscar has 65 points thanks to five goals and an assist. With Chelsea having a number of very winnable fixtures over the coming weeks the acquisition of one of these dynamos would certainly appear to be a good idea and the gamblers amongst you might even consider doubling up for a few weeks. Unsurprisingly both are quite popular with Hazard featuring in 18.9% of teams while Oscar pops up in 17.7% of teams. At £9.4m Hazard is £0.3m more expensive than his Brazilian colleague, but if we had to pick between the two we would probably just about advise you to go with Hazard as not only does he know where the goal is but he is also responsible for a significant proportion of the goals scored by his colleagues.
With Manchester City in such devastating form, particularly at home, many of you will be looking towards their midfield as a source of fantasy points. The obvious choice is Yaya Toure who has already scored five as well as picking up two assists and eleven bonus points. The Ivorian is unlikely to ever pick up that massive score that we all hope for every week but he is consistent. Many of you might be turned off Toure because of his significant price tag (£9.6m) and also that fact that he features in over 37% of teams and if that is the case you may want to turn your attentions towards Jesus Navas. Clearly the Spaniard is a far riskier selection but the rewards are potentially greater as Navas is a much more explosive player which he demonstrated to great effect in GW12 against Spurs. Obviously Navas has not been a regular in the City side but with a man of the match display against Spurs followed by another impressive display in Europe there is every chance that Pellegrini will now give him an extended run in the side. As we have already highlighted he is a risk but he offers a potential differential as he features in just 2% of teams and priced at £8.0m.
On the back of his displays in the second half of last season Phillippe Coutinho was one of the most sought after players at the beginning of the season – frustratingly for many fantasy managers he failed to deliver in Liverpool's opening four games and picked up an injury in the fourth of those games. As a result of his absence his price has now dropped to £8.5m, so now might be the time to bring him into your squad. Despite his goal in last weekend's derby he is still a gamble as we are unsure if he can recapture last season's form and for those of you unwilling to take the risk you could go for the safe option, otherwise known as Steven Gerrard. The England captain now has two goals and five assists in his last seven games and surprisingly he only features in 8% of teams. With Liverpool having three relatively easy fixtures coming up we feel as though either of these two warrant some serious consideration.
A few other midfielders who we feel worth mentioning at this time are Yohan Cabaye, Kevin Nolan and Leroy Fer. Cabaye has been playing quite well of late, unfortunately he hasn't produced it in fantasy terms, but with Newcastle in the midst of a kind run of fixtures we're tipping the Frenchman to prove decent value at £6.4m and it's worth remembering that he has significant role to play when it comes to set pieces. Given West Ham's recent poor form there is no doubt we're taking a gamble here with Nolan but with three of their next four games being quite winnable we have a sneaky suspicion that Nolan could well be among the goals over the coming weeks. Unlike both Cabaye & Nolan, Fer has been amongst the goals of late with two in his last two games. With only one win in their last six games Norwich need to turn things around quickly and with the likes of Pilkington & Snodgrass out injured we believe Fer will play a significant role for the Canaries over the coming weeks.
Forwards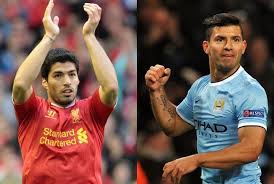 Sergio Aguero and Luis Suarez…need we say any more?! Between them they have scored 19 goals which is four more than Sunderland and Palace combined. Aguero has been in devastating form since GW5, scoring nine and picking up six assists in the seven games he has played since, whilst Suarez has scored nine and created another four since his return in GW6. At this stage of the season it is hard to imagine how any manager could cope without one or even both of them, especially when you consider that given their recent returns they are both perfect captain material. At £12.0m & £12.2m respectively they both certainly fall into the premium bracket but you certainly get what you pay for. For those of you who cannot afford both, Alvaro Negredo is certainly worth considering as an alternative to Aguero. While the Spaniard is not in the same class as Aguero, he has chipped in with five goals & three assists this season, he is also nearly £3.0m cheaper than the Argentine and will allow you to get a piece of the attacking machine that is Manchester City.
If we now consider both Suarez & Aguero as 'must haves', then surely Wayne Rooney is in the bracket just below 'must have'? While Robin van Persie has scored one more goal than Rooney for United to date, it would certainly appear as Rooney has once again become the talisman for the Old Trafford club. Following last weekend's game against Cardiff, Rooney was in the papers for the wrong reason, no it was not related to a granny, but from an FPL point of view it was another great game-week for Rooney as he made it three goals and five assists in his last five games. On current form, Rooney, just like Suarez & Aguero is perfect captain material and following games against Spurs & Everton, United embark on a run of fixtures which could see you captaining Rooney quite a bit.
Moving on to the mid-price strikers and the obvious choices are Loic Remy and Romelu Lukaku. Remy currently offers everything you could want from a forward, he's on form and has some decent fixtures coming up and what's more, Newcastle are playing well as a team which means he's receiving plenty of support from his teammates allowing him to concentrate on what he does best, score goals. On current form the Frenchman is good enough to be your second striker but at just £8.1m you can also afford for him to be your third striker. Lukaku went just two games without scoring and as a result he was dumped by over 100k fantasy managers, following his two goals in the Merseyside derby we imagine at least a few of those managers are regretting their decision. What this proves is that sometimes we need to have a little bit of patience, particularly with players of undoubted quality. Everton have a number of tricky matches coming up but as Lukaku demonstrated against Liverpool, he's got the quality to find the back of the net no matter how big the game is.
We're going to finish up this week with a couple of punts and first up is Fernando Torres. With Samuel Eto'o injured and Demba Ba seemingly out of favour it would appear as though Torres will be given the opportunity to lead the line over the coming weeks. The Spaniard had shown brief glimpses of form prior to his own recent injury and for those of you who are on the hunt for a differential and are willing to take a gamble, them Torres might be the man for you. Our final tip this week is Yoan Gouffran who despite two goals and an assist in his last three games remains off most managers radars. Granted he is playing in quite a withdrawn role but at £6.3m he will allow you to invest elsewhere in your squad and he represents a significant differential as he features in just 0.7% of teams.
 This article was written by Kop Warrior