World Cup Quarter Finals Live Match Chat
Welcome to World Cup Quarter Finals Live Match Chat. And then there were eight. Well, England plus another seven
Some surprises along the way mixed with some familiar names progressing sees us arrive at the quarter-final stage with everything to play for. Like any tournament the continued presence of the home nation is generally seen as a positive, except by Spain of course who have already departed for the more familiar surroundings of Costa Blanca. We have also waved goodbye to Messi and Ronaldo and a new superstar has been born in Mbappe.
Sadly we said farewell to the gallant Japanese but with England facing Sweden, expectations continue to reach epic proportions. It's coming home. Isn't it?! Ah c'mon, let us dream!
We have the next two days off until we reconvene on Friday, so plenty of time to think over plans and transfers. Is it time to play a Chip or have they been utilised/wasted already?!
From a fantasy point of view we have 3 free transfers for this round and we can now own a maximum of five players from any one team.
THE GAMES IN FULL
Friday 6th July
Uruguay vs France (3pm)
Brazil vs Belgium (7pm)
Saturday 7th July
Sweden vs England (3pm)
Russia vs Croatia (7pm)
So that you have them to hand in one place here's a reminder of the substitution rules, transfer allotment, wildcard and boosters. AKA the rules…
SUBSTITUTIONS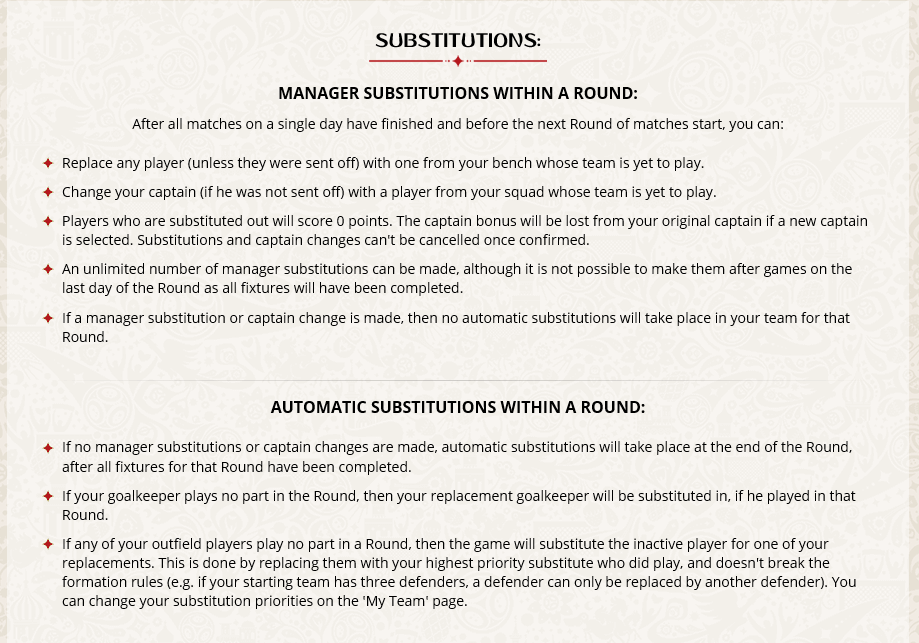 TRANSFERS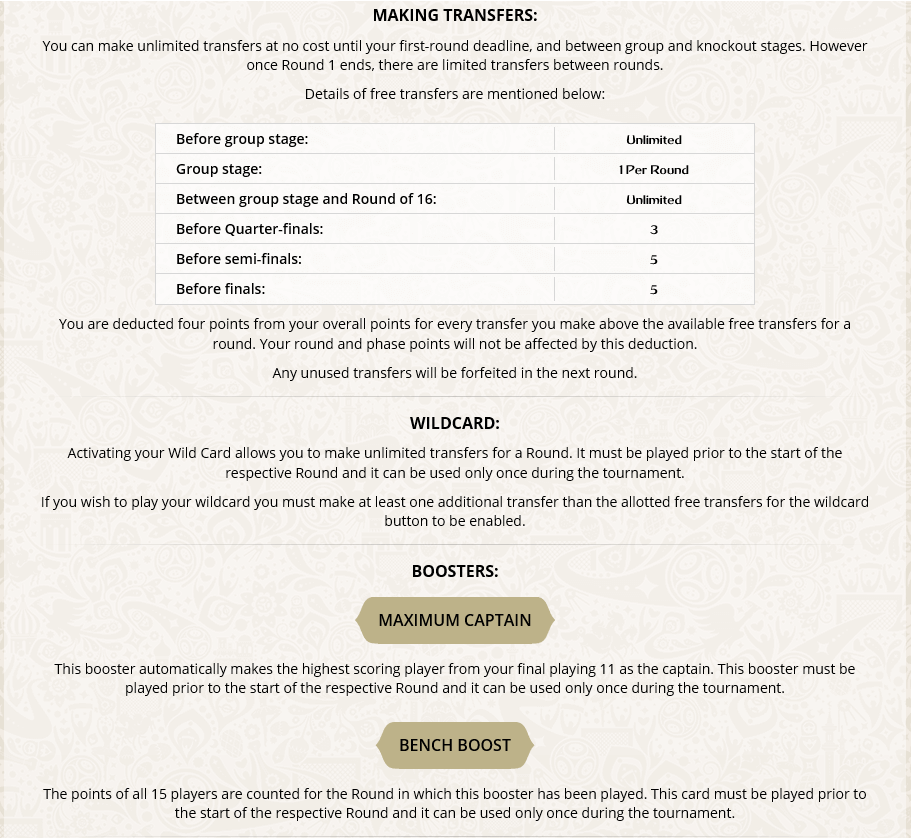 Keep track of all the action, the goals, the talking points, right here at FF247 Live Match Chat, an interactive chat which encourages you to keep involved and share your thoughts and emotions as the matches take place.
Good luck!
Thanks for reading World Cup Quarter Finals Live Match Chat