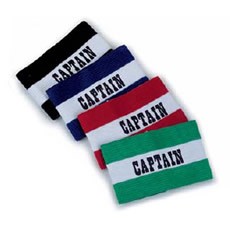 There's no time for fluffy introductions this week guys and gals. No, no, no. This week we're just talking hardcore fantasy football FACTS and STATS! No personal stuff just to help hit a word count target. No chance. Just an article full of statistic after statistic to help you make the right captain choice for this week. That's what matters to you, and so that's what matters to me. No waffle. Just facts. There's no time to reminisce anymore about my glory days on the Saffron Walden High School playing fields. Nope, they'll be none of that this week. We'll be far too deeply engrossed in Shots-on-Goal %'s to worry about the rest of my story from last time out, where my team eventually won a match that went down in legend as the most violent lunchtime game in the school's history. No sir. Not on my watch. We'll be far too busy wading through EA Sports Player Performance Indexes to tell you that my own personal performance on that day was enough to win the affections of the (widely acknowledged) 3rd hottest girl in year 10. Definitely nowhere near enough time to tell you if that Year 9 kid ever made it out of the stinging nettles. And don't even think about asking me what happened to Diego Pele (may he rest in peace) after I gave him his big break as my first pick in the aforementioned epic lunchtime match up. Nope, just stats. How many so far? 250 words? Already?! Perfect.
So here we go…..
[three_fourth padding="0 20px 0 0″]
[/three_fourth]Diego Costa and Eden Hazard (Chelsea. Away vs Sunderland)
First up, Diego. He's back, he's healthy, and he's scoring goals. 2 in his last 2 games for the Spanish Brazilian, and he's looking sharp and rested. (He was unlucky not to have had at least a hat-trick in his last game.)
Of all the Premier league players that have played a reasonable number of games, he tops the '% of Shots on target' league table with an impressive 63.6%. (See, stats, I told you). Don't be put off by the fact that Chelsea have lost their last two games against Sunderland. They're clearly the form team of the Premiership, and Diego wasn't playing in those previous games. He's scored 11 goals (still no assists) and has picked up 9bps so far this season, and it'd be a brave man to bet against him adding to his goal tally this weekend.
Costa's also 2nd in the official, accredited, proper stat based, EA Sports Index. I thought you'd want to know that. Granted, I am not exactly sure what that is, or how it's calculated, but any organization that can produce John Madden '94 on the Sega Megadrive/Genesis carries a lot of credibility in my house. Look it up kids. It puts all other games to shame. Anyway….
Another wise captain choice this week would be Diego's team mate – 4 goal/2 assist/12 bps…. I give you, Eden Hazard. Aka the most fouled player in the Premier League. The diminutive midfielder has hit form in recent weeks (2 goals in his last 3 games) and whilst that form on the pitch hasn't always translated into fantasy points, a big fantasy score can't be far away. He was definitely playing more centrally against WBA last weekend, and should that continue, it will further his chances for shots/goals. Despite Sunderland becoming somewhat of a bogey team for Chelsea, Hazard actually has a good record against them (2 goals in his last 2 appearances). He's the league's most successful dribbler this season (65% success rate), and before you ask, of course I know where he is on the EA Sports Index. He's 3rd.
And finally, in case you're one of those (like me) already chasing down a big lead in your mini league, it might also be worth noting that Hazard still has a relatively low ownership at just 17%. Could be a nice differential option if he scores big.
[divider_1px]
[three_fourth padding="0 20px 0 0″]
[/three_fourth]
Wayne Rooney and Angel di Maria (Man Utd. Home vs Hull)
If the Chelsea boys don't do it for you this week, then maybe you can find a recipient for your captain's armband in this rather tasty match up at Old Trafford. Hot off their victory at the Emirates, Man Utd face a Hull side that haven't beaten them at home since 1952. Now that's what I call a bogey team!
The first of the two stand-out United players is Wayne Rooney. He's looked really sharp since his return from suspension, with two goals for England against their neighbours north of the border, and a breakaway goal to finish off Arsenal on Saturday.
His stats against Hull are scarily good. (Look away now if you have a Hull defender.) Man United have scored 3 or more goals in each of their last 4 games against Hull, and Rooney himself has scored 6 in his last four games against them.
His stats overall this season aren't that bad either. He's clocked up the same number of goals and assists as Hazard (4 and 2 respectively), in just 75% of the playing time. He's also got a low ownership at just 14%. To give that some context, Costa has an ownership of 59%.
The second of the United players worthy of captaincy consideration is the chap who looks like he should be stuck on the side of a church. Gargoyle Di Maria.
With poor ol' Man United still struggling for fit strikers, Di Maria took up a central forward role against Arsenal on the weekend. (Something fantasy owners love to see their midfielders doing.) If this continues, it could further enhance his point's potential in what we've already established as a fairly winnable fixture.
"Waffle!" "Conjecture!" "We want facts!" Wow. Tough crowd. Here you go then my little stat goblins…
ADM has racked up 3 goals, 6 assists and 7bps so far this season. He has put in the second most crosses of all Premier league players. (Tadic with the most). He puts through 3.1 key passes per game (That's more than Messi and Ronaldo, and is the 3rd most in the Premiership), and takes the 3rd most shots from outside the penalty area. His shot accuracy is 48%, which isn't bad either. Especially when you consider his attempted dink over the Arsenal goalie. Awful.
[divider_1px]
[three_fourth padding="0 20px 0 0″]
[/three_fourth]Alexis Sanchez (Arsenal. Away vs WBA)
It may not be quite as tasty a match up as the Utd vs Hull game, but this one is still a pretty nice fixture for the Wenger boys to get a much needed win after their home defeat on Saturday. WBA haven't beaten Arsenal at the Hawthorns since 2005, when Darren Carter volleyed in a 20 yarder to claim a 2-1 win. A goal that won him the WBA goal of the season competition that year, and proved to be a career high for the youngster who now makes a living at lowly Northampton. Poor old Darren. I digress. Where was I..?Sanchez. Ah yes. Sanchez is in rich vein of form to say the least. 6 goals in his last 5 games, and has only failed to pick up all 3 bonus points once over that period! His season total stats show 8 goals, 2 assists and 15 bonus points, and his EA Sports Index (I know it's growing on you), is currently 4th. He has one of the highest Shots-on-target %'s in the league and is 5th in the percentage of successful dribbles. You can feel safe with the armband on Sanchez this week.
[divider_1px]
[three_fourth padding="0 20px 0 0″]
[/three_fourth]
Joey Barton (QPR. Home vs Leicester)
Just look at his stats.. He's just played his first 90 minutes since August, so he'll be fresh and raring to go. He's averaging 2.8 key passes per game this season. (Di Maria only averages 3.1!) He's had 6 shots so far this season. He once scored direct from a corner in the Europa League for Marseille, so you know the talent is there. This week's matchup is against lowly Leicester City. He averages a goal every 10 games, and hasn't scored for the last 30. Which means he's due a hatrick this weekend!!
Errr…yeah. So finally this week, in what (I hope you'll agree) has been a stat-filled feast, I would like to insert a small word of caution by reminding you that stats can tell you whatever you want them to say. Not to say I've made them up. I haven't. The EA Sports Index is real. I promise. My point is that there are so many stats / advice / trends / info out there, you can talk yourself into (or out of) anything. Case in point being the scouse intellectual cage fighting philosopher, Mr Joseph Barton.
Sometimes, you've just got to ignore everything else and go with your gut.
Good luck this week everybody. I'll be placing my trust in Diego Costa.
Thanks for reading Captain's Picks Fantasy Football Gameweek 13. This article was written by Chins
[divider_1px]
WooFBet

After the success of last weeks FF247 tournament we are delighted to announce we are teaming up with WooFBet again ahead of Gameweek 13. The tournament will again be free to enter and have another €150 prize-pool to be split between the highest finishers. Jamie from WooFBet will be along later in the comments to explain a bit more and will be asking how our members would like the competition structured going forward with regard to splitting the prize fund etc. Please extend him the usual FF247 welcome!
Thank you to those that entered last week, we are sure you found it a fun and simple experience and we are glad to say 17 of you were able to win some real money from it! Particular congratulations to Tommy Tilt, who out of 94 entrants, went and won the whole thing with a prize of €37.50.
Over on the WooFBet website they also have a bunch of other free and paid entry tournaments to enter. Running from Gameweek 14 to Gameweek 19 is a 'Decembers Best Manager' tournament, which is also free to enter and has a whopping €500 up for grabs.
To enter, visit woofbet.com and sign up (no card details required). Navigate to the Tournament section and click participate on the 'Decembers Best Manager – €500 FREEROLL'.
Isn't it time your fantasy manager job finally paid off!
[divider_1px]
Don't forget to vote on our Captains Poll