Fantasy Football 247 Site Team – Gameweek 12
The Kings of Bonaire, Saint Eustatius and Saba
Welcome to FF247 Site Team – Gameweek 12
Well we bet you don't want to hear a success story after the shambles that was Gameweek 11 do you? Well, unfortunately modesty (only just …) prevents us from happy dancing in front of you as we are celebrating a Gameweek 11 where we scored *gulp* 55 (FIFTY FIVE) points.
Sam Johnstone scored us 9 in Palace's clean sheet win at Burnley, whilst Kieran Trippier and Fabian Schar (disgracefully) helped themselves to 14 points between them. A goal from Jarrod Bowen (7) and an assist from Bryan Mbeumo (5) led us to Monday night and James Maddison and Cole Palmer to go. The Chelsea man rattled in 12 points whilst Maddison didn't.
In one of the best games we've personally ever witnessed – if for drama and excitement and not overall quality – we somehow came away landing on the correct man (excluding Jackson, because well, who did?).
The 55 points was 23 points ahead of the weekly average and has landed us another green arrow to *drumroll* 2,130 in the world AND JOINT FIRST IN 'BONNY SANTY SABA' (as us locals affectionally call it)*.
We have 740 points overall. Crazy.
* it's Curacao adjacent and north of Venezuela.
Our Gameweek 11 Result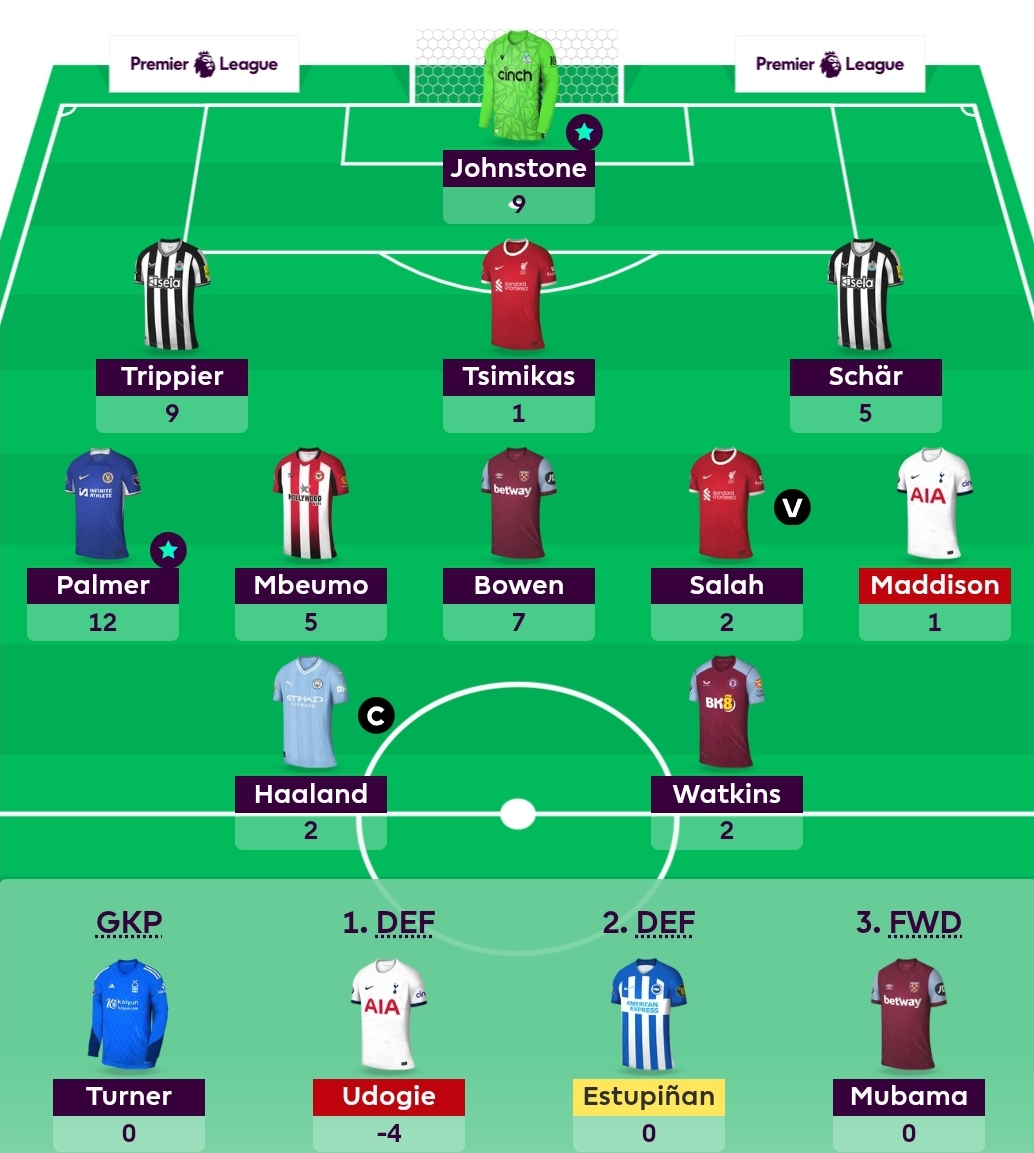 We have £0.0mln in the bank and 2 free transfesr to use ahead of Gameweek 12. Let's go see what was decided.
Our Gameweek 12 Transfers
We are looking at having to deal with the binfire of Spurs and our James Maddison (injury) and Destiny Udogie (suspension) issues. Udogie may be one we can park on the bench and return to when he is back. Estupinan coming on and then back off in Brighton's good win at Ajax on Thursday was the red flag which turned to a green light to sell. Too risky – and Brighton haven't kept a league clean sheet all season.
The Maddison replacement went to Anthony Gordon who we like fixture-wise and position-wise in this Newcastle team. Our very own 'Mr Toon', Rosco, didn't raise as much as a smile eyebrow when it was mentioned and that's good enough for us – it has to make sense!
To confirm then we have SOLD PERVIS ESTUPINAN & JAMES MADDISON and BOUGHT WILLIAM SALIBA & ANTHONY GORDON
Captain – MOHAMED SALAH
Mohamed Salah was picked by author default looking at his fixture versus Haaland's and no one resented the decision so much as to challenge it so here we are.
Haaland vice.
Our Gameweek 12 team in full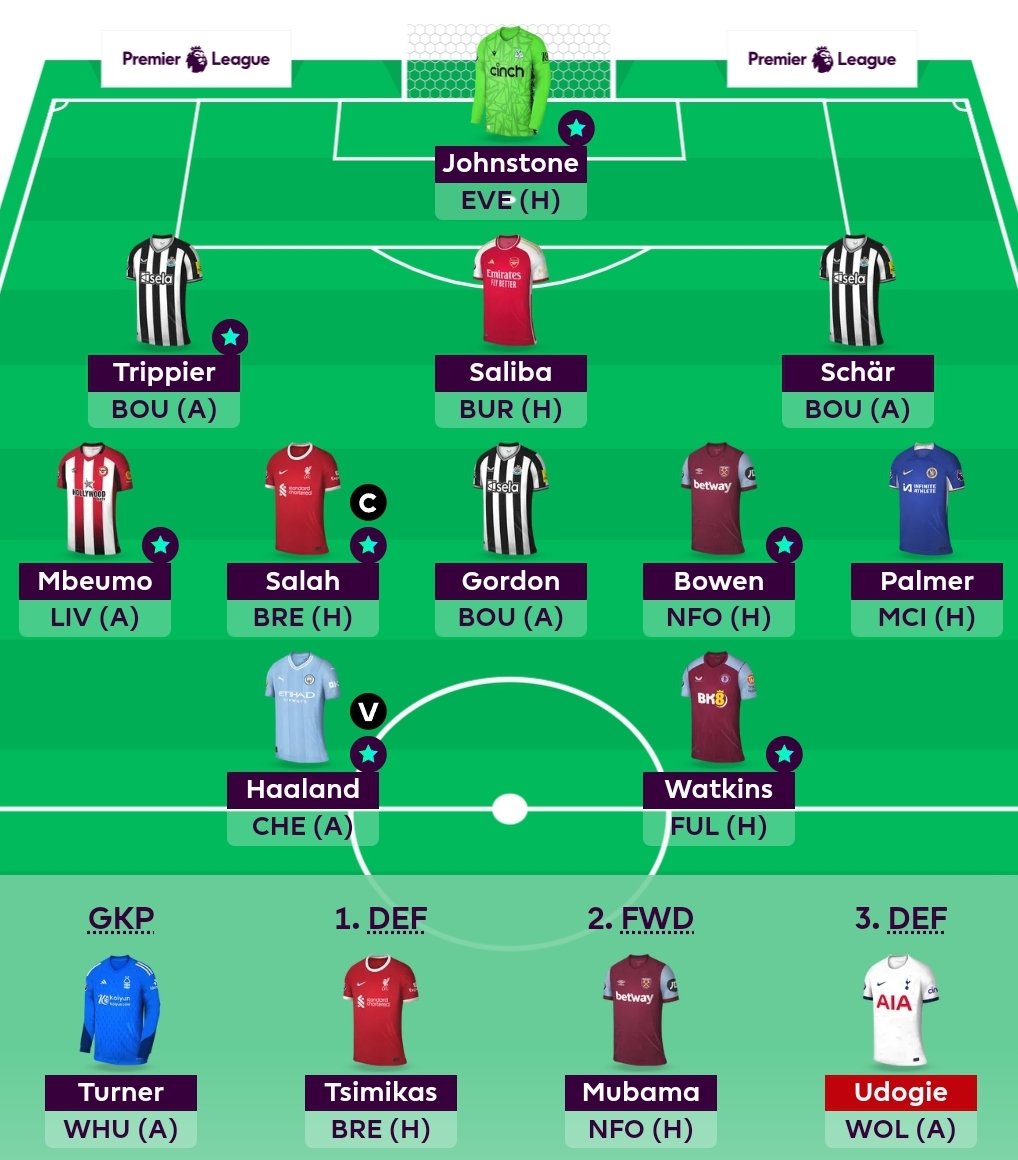 You can follow the progress of the FF247 Site Team here
Thanks for reading Fantasy Football 247 Site Team News Gameweek 12. This article was written by Fantasy Football 247
PREDICTED LINE-UPS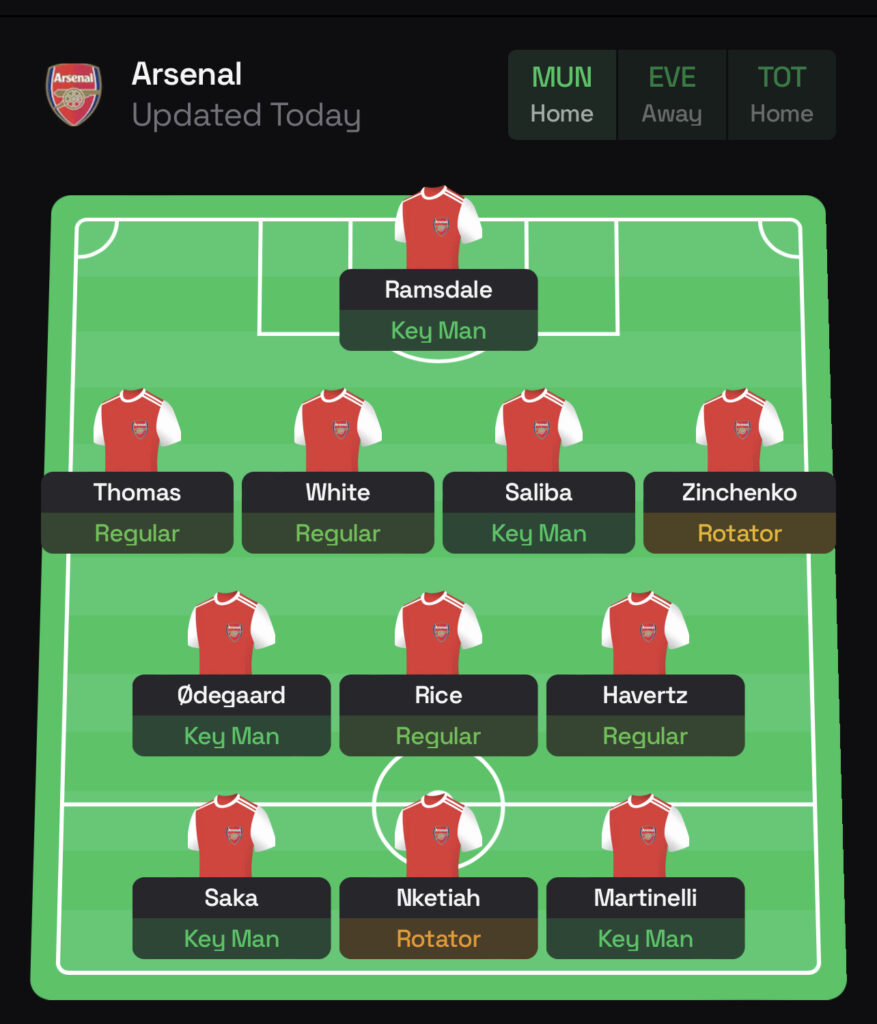 Back by popular demand! Well, sort of… Drafthound have changed their line-up approach this season and what it means for us is that we are no longer able to display a live feed of it on here due to some technical difficulties. That said, what they have done looks great and is still only a click away so if you want to access those they are HERE
VOTE ON THIS WEEK'S CAPTAIN POLL GAMEWEEK 12
FPL FIXTURE TRACKER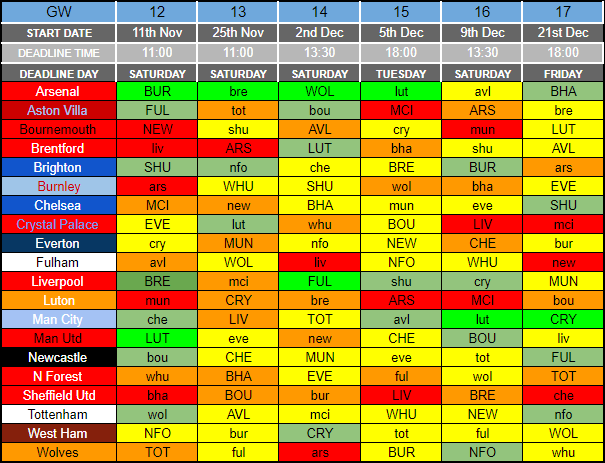 Fantasy Football 247 League Codes:
Both leagues will be shut to new entrants as of 01/01/24.