Fantasy Football Captain Picks Gameweek 1
'Life is really simple, but we insist on making it complicated'. So said Chinese philosopher Confucius way back around 500 BC. The same could be said of FPL.
Of course, if Confucius were around today, (and enjoyed a little FPL in his downtime) he may give it the big 'un, but I bet you any money he'd be like the rest of us, because as simple as the game is, most of us have a canny knack of overcomplicating every decision we make.
The biggest decision we make each week is arguably our Captain pick. Again this should be simple; pick the best (in form) player with the best fixture and you're golden right? In theory yes, but does that make it any less painful when your 'sure thing' picks up 2pts and the one 'you were going to captain' picks up a game-week spoiling 21 pointer? Hell no.
It's GW1, you want to start as you mean to go with a solid score from your captain, but 'whom should I pick' I hear you cry. Well, fear not, I have surveyed the contenders and I'm pretty sure at least one of them will do the business for you. Read on and pick your poison.
Mo Salah / Sadio Mané – Norwich (H)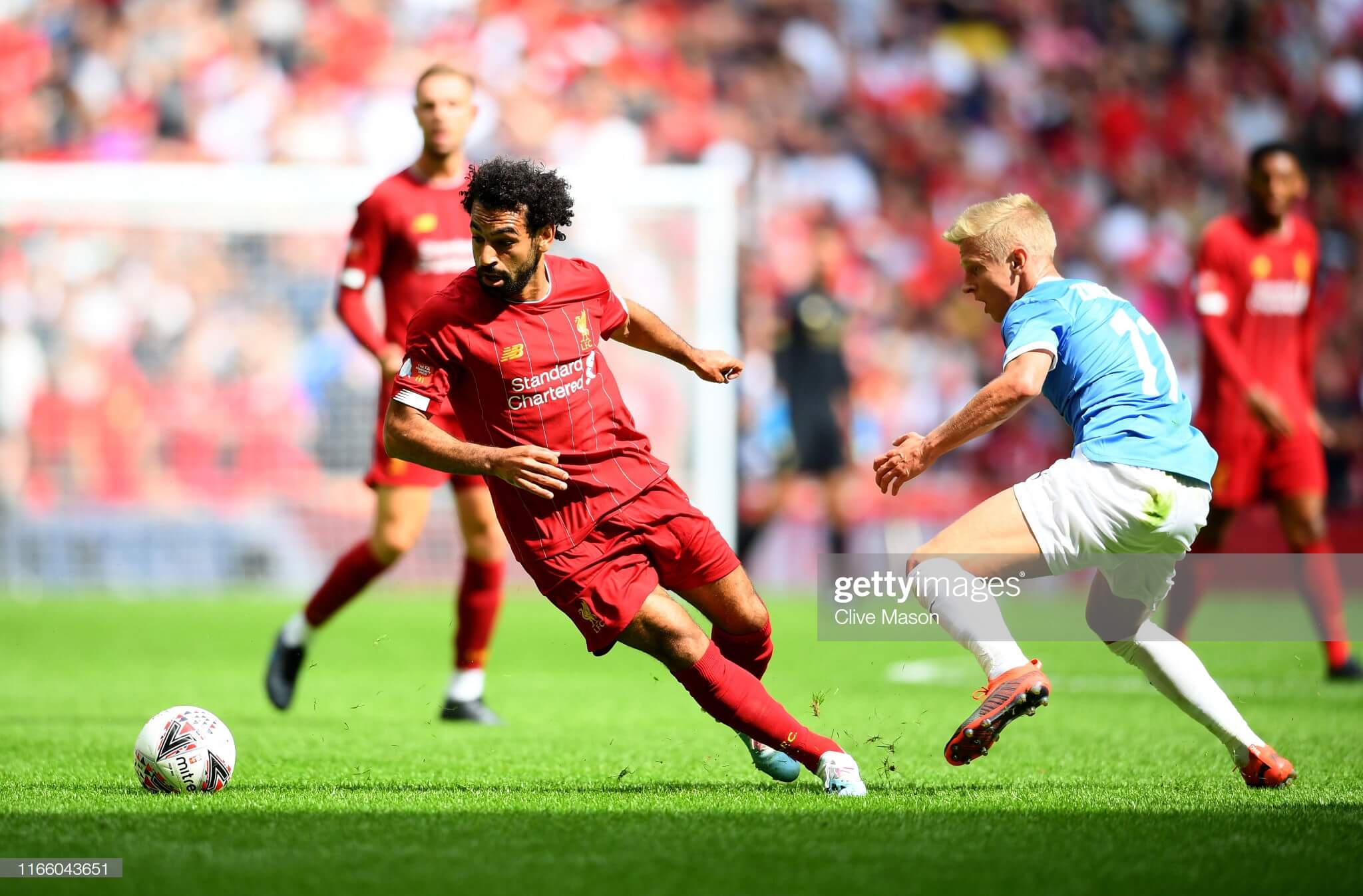 Let us assume that you understand why favouring a Liverpool attacking asset, at Anfield, against a newly promoted side (Norwich) is a good choice – you do? Great.
The real decision, as it was this time 12 months ago is Salah or Mané? Ahead of GW1 2018/19, a £4m price increase to an eye-watering £13m made the latter a more palatable choice for many, a £3.5m saving was hard to ignore after all. Of course, all the smart people started with both. This season, the decision is not so cut and dried; Salah's price drop (£12.5m) and Mane's increase (£11.5m) means there is just £1m difference, decisions, decisions.
Throughout last season there was little to separate the two players. They shared the golden boot with 22 goals apiece (along with Pierre-Emerick Aubameyang), however, in terms of FPL points (which is what matters) it was Salah who once again topped the table with 259 to his teammate's 231. Where Salah came out on top for assists (12 vs 3), Mané came out on top for BPS (24 vs 18), so yeah, not much in it.
With doubts surrounding Mané making it into Liverpool's GW1 starting 11 (and his no-show at the Charity Shield certainly adds credence to those doubts) my advice is keep it simple, go with Salah, its what Confucius would do.
Harry Kane – Villa (H)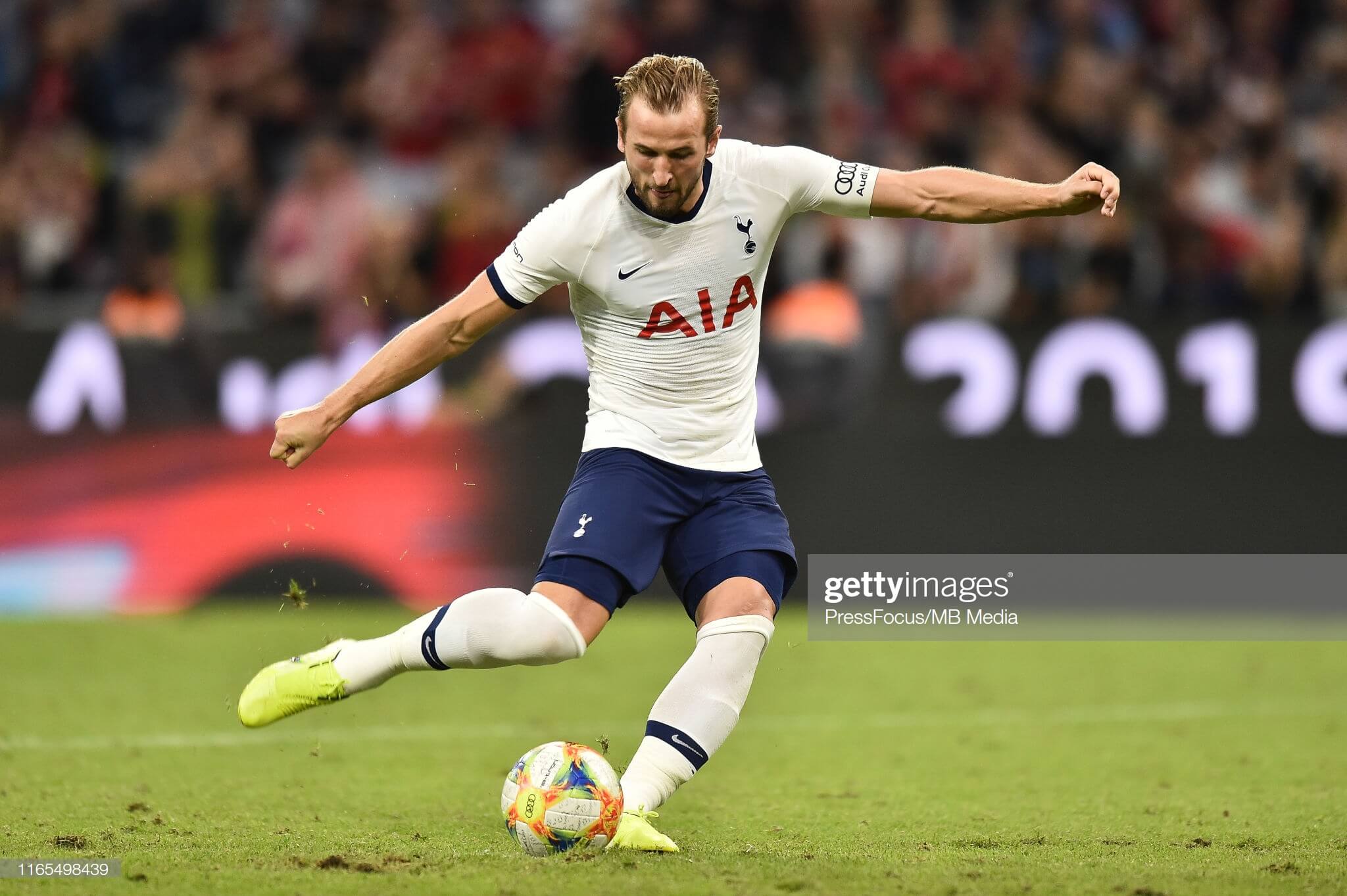 Harry Kane? In August? He's cursed, cursed I tell you! So proclaim the crazy folk, and if you listen to them too much maybe you'll start to believe them. Of course, the rational-minded amongst you will know that like ghosts, zodiac signs and anything that come out of Mike Ashley's mouth, curses are quite frankly a load of b@llocks. Maybe those of a more superstitious persuasion also suffer from short-term memory issues, Harry scored two perfectly acceptable goals in the opening month of the 2018/19 season, so quite why these notions persist is beyond me.
It's strange to say that a player who scored 17 league goals had a poor season, but by his lofty standards, 2018/19 was probably a season Harry would sooner forget. Blighted by injuries, Harry looked knackered from the off. His season looked to be over after sustaining ankle ligament damage in the 1-0 Champions League win over Manchester City back in April, but he was back the following month, turning out in the Champions League final, a decision manager Mauricio Pochettino was heavily criticised for.
The upside to a season such as his last is, of course, his price. Had Harry been priced at the £12.5m (as he has been the previous two campaigns) I think we'd be seeing a lot less of him in RMT's. The folk at FPL towers know their onions. £11m, wow, the last time Harry cost so little was back in 2016/17, the season he scored a personal FPL high of 224pts.
I don't know a great deal about his opponents Aston Villa, but I know a man who does. I turned to our very own Swirly to ask if he thinks his beloved Villians can keep Harry and co. at bay, here's what he had to say:
'That's a tough one. Villa have bolstered their defence in the transfer market through both loanees and signing new talent. Will that keep Harry and co at bay? Understandably, Spurs are the favourites in this fixture and I think that is with good reason. Whilst Kane has been famously quiet in August (not you too!

), the goal he scored against Juventus could well be a warning sign to how he may start this season, especially if Spurs can retain Eriksen, and Moura can keep his form in Son's absence. This match will be a dose of reality for the Villa boys, but I don't think they'll be a complete walk over.'
So there you have it.
Raheem Sterling – West Ham (A)
The great form v fixtures debate rears its head time and time again throughout the course of a season. There is merit in both arguments. A good set of fixtures should not be ignored (unless a team's form is completely in the toilet). Similarly, a player in form can mean that a supposedly bad run of fixtures is superfluous. These decisions are often taken into consideration when picking one's captain, but again there are exceptions to the rule. Those exceptions are usually wearing Sky Blue.
Conventional wisdom will tell us that both my previous picks are better placed for your GW1 Captain's armband given that they both play on home turf. However, as last season once again proved, home and away, Manchester City assets should not be overlooked.
If recent history tells us anything then a trip to the London Stadium should not deter you from captaining a Citizen in GW1. In the corresponding fixture last season it was a 0-4 win for the visitors, continuing the trend that saw them win 1-4 in 2017/18 and 0-4 in 2016/17. If that all seems a little 'ancient history' for your liking then you need only look back to July 17th when they faced off in the Asia cup, the result? 4-1 to City. There's a trend in there somewhere.
So which of those wearing sky blue should you captain? The clue is in the title. Sterling played most of pre-season in the central striker role in the absence of Sergio Aguero and Gabriel Jesus, and in the four games he's played he grabbed 4 goals and 2 assists. It should also be noted that two of those games were 45-minute appearances. He was once again spearheading City's attack in Sunday's Charity Shield match, and he was once again on the score-sheet. This article isn't about telling you who should be in your team, that ain't my job, but if you do have him, you should really give careful consideration to doubling up his points and start your season in style
Callum Wilson – Sheffield United (H)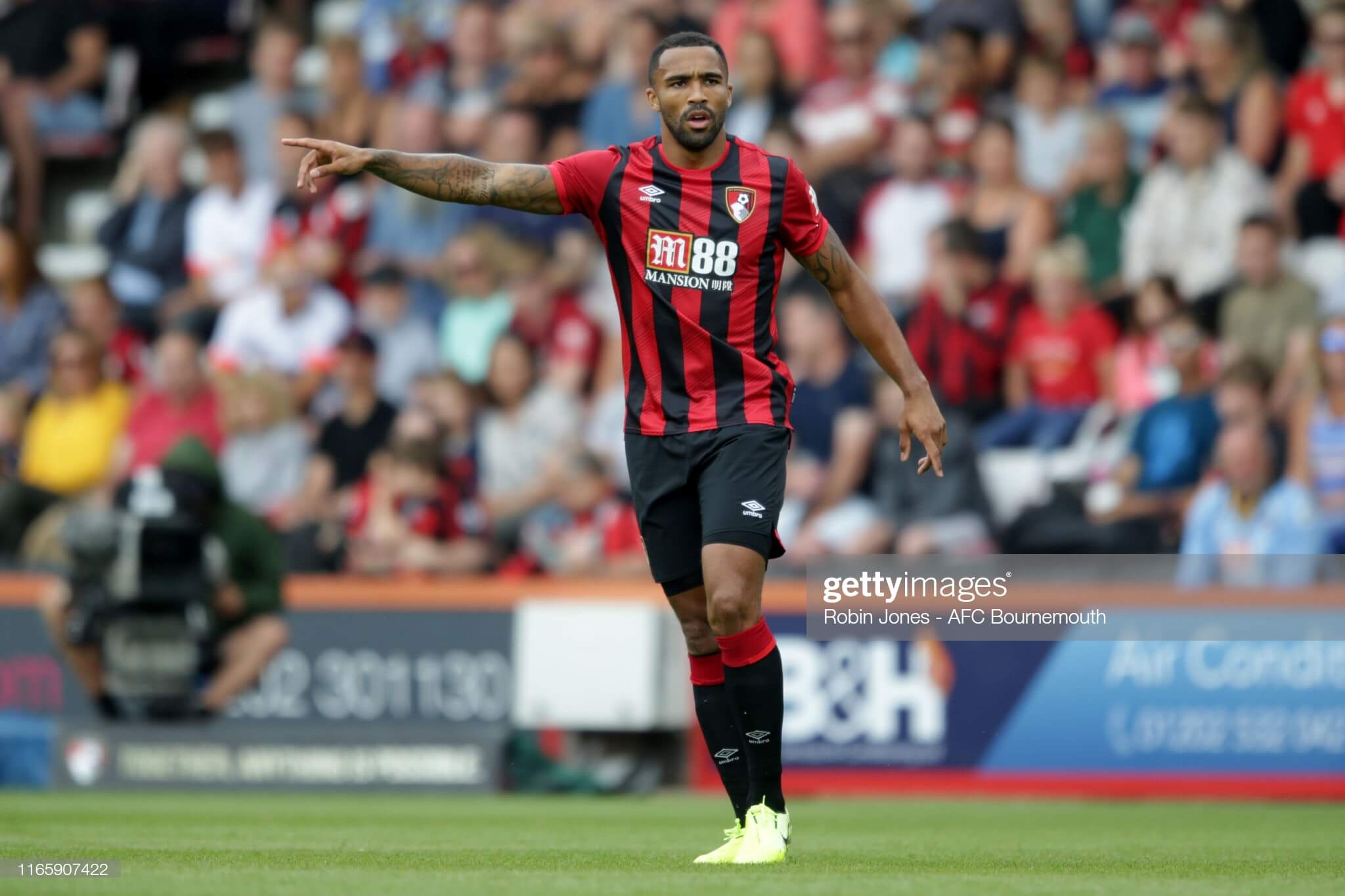 Callum is here to make up the numbers. It's a three-horse race for the captaincy this week in my opinion, but I didn't want to short-change you. So here he is, this one is for those of you who like to live on the edge, outside of conventional wisdom, laughing in the face of popular opinion. I could have gone with Jamie Vardy, but the opposition and a little bit of personal bias (I had Wilson almost all of last season) swung it in favour of the Cherries frontman.
Wilson started last season at a bargain £6.0m, but 14 goals and 12 assists have seen him garner a hefty £2.0m price increase. Much of the FPL pre-season chatter on twitter (concerning Bournemouth assets) has revolved around Wilson v King. In my opinion, you get what you pay for.
Wilson has fared well in pre-season; 3 goals and 2 assists in Bournemouth's four fixtures, he's the fourth-highest owned forward in the game (20.7%) playing against an unknown quantity in new boys Sheffield United, you could do a lot worse. Will I be going with Callum? Hell no, when it comes to my captains I'm more vanilla than the ice cream, that doesn't mean you have to be.
That's your lot folks. Its good to be back, I wish you all a bobby-dazzler GW1, and if it doesn't go to plan, fear not as we have another 37 wonderful weeks to put it right. Fandabidozi.
Thanks for reading Fantasy Football Captain Picks Gameweek 1. This article was written by Rosco.
FPL FIXTURE TRACKER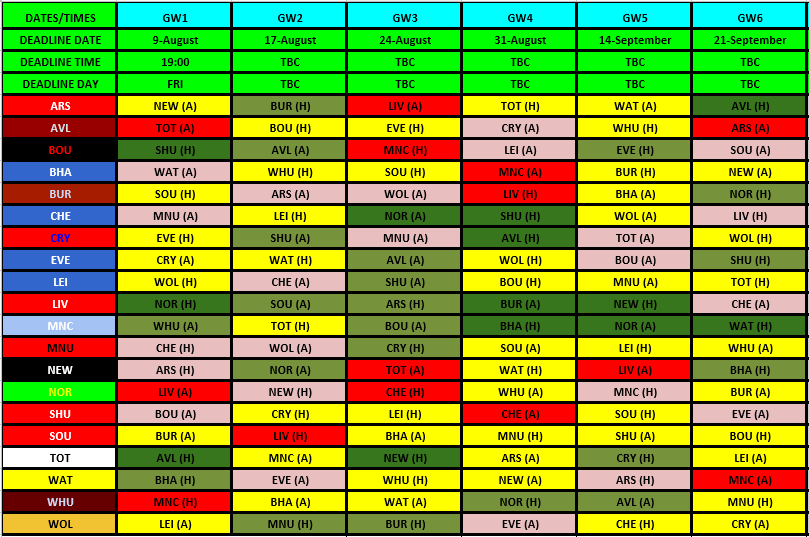 FIXTURE TRACKER LINK
Fantasy Football 247 League Codes: