Fantasy Football Captain Picks Gameweek 24
Welcome to Fantasy Football Captain Picks Gameweek 24.
Liverpool, Liverpool, Liverpool…
When we began to discuss this week's Captain article it quickly became apparent that it was, understandably, simply a case of which particular Liverpool asset would be sporting the armband (it's a double Gameweek for them, just in case you're a bit behind the curve here). So, rather than the usual round robin of different teams and candidates, we've decided to do something a little bit different and have asked all of the regular writers to simply tell us who they are going with, a quick synopsis as to why, and as a small added bonus; whether or not they will be playing the Triple Captain chip on them. So let's go see what they all had to say for themselves and we shall do a round-up at the end.
Most of this is what they actually wrote, some of it is simply throwaway comments they made in the production room… #carefulwhatyousay #inithasnofilters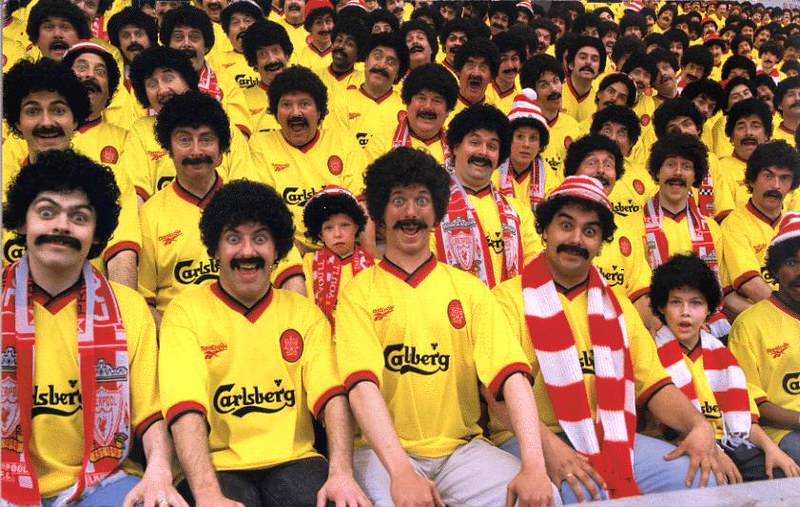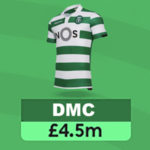 DMC — Mohamed Salah
The Egyptian Faroe. Because he's in form, looking very dangerous and works as a somewhat differential Triple Captain. Also, there are no Senegalese Faroes.
TC? Undecided!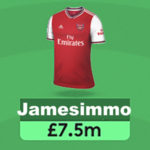 Jamesimmo — Sadio Mané
Gomez FC have kept 6 consecutive clean sheets in the PL now and yet, for a higher ceiling, I'm planning to separate Robbo from Trent and bring in Mané — it's 4 goals + 3 assists vs 1 goal + 4 assists when comparing him to Mo Salah away from home. Actually, based on those stats, it's Trent who's crying out for the captaincy — however, for me, Mané (with the backing of his marginally bigger forehead) wins out here.
TC? No.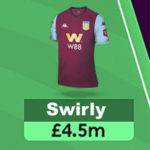 Swirly — Sadio Mane
My reasoning: Though I have decided go the route of adding Salah to TAA and Mane, it's the Senegalese I've gone for with the armband. To quote Uncle Bryn, "And I tell you for why": Mane has scored three in as many games against Wolves, whilst West Ham have seen him bring four goals and three assists in eight meetings.
TC? No.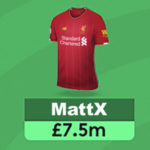 Matt — Sadio Mane
While I can't go with TAA I do have both the African masters in my midfield. I have been moving the armband around in recent weeks but this week it'll be on Mane. As previously mentioned, the Senegalese winger has a brilliant record against both West Ham and Wolves so I am hoping for him to extend that.
As for TC; I'm more than likely not going to play mine and if I do end up playing it, it'll be a last minute panic press.
I have a nagging feeling that the stars of this DGW will end up being Henderson and Ox or something like that.
TC? No… maybe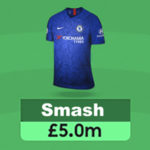 Smash — Sadio Mane
Mane I think but it's close between him and Salah. I own TAA, Salah & Mane. Im not confident captaining a defender especially away from home. The stats indicate that Mane performs better away from home than Salah. Salah seems to be better at home but we have two away games here. With all the chips still in play I'm favouring using TC because I'm not sure there will be a better chance. The two games are spread out which should see them play both and what are the other options? Vardy maybe or running the risk of Peptation.
TC? Yes.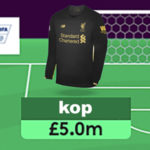 Kop — Sadio Mane
I own TAA, Salah & Mane. I don't think I've ever capo'd a defender and I don't plan on starting this week. The stats indicate that he performs better away from home than Salah and as already alluded to, Mane has a decent record against West Ham & Wolves.
TC? Yes.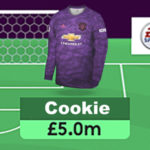 Cookie — Trent Alexander-Arnold
I'm outnumbered this week folks. The middle of the road conservatives tell you to go with Salah or Mané and spend weeks debating who is more worthwhile, without ever reaching a clear conclusion. And I'll tell you why that is – neither Mané nor Salah are the optimum choices for DGW24.
Liverpool play away vs two teams who won't be steamrollered. Somehow Moyes has tightened up the Hammers and Wolves won't lie down and be tickled.
The answer my friends comes a lot cheaper. TAA is bettered only in the assists table by KDB, is on most set pieces for Liverpool and unlike Salah or Mané, is quite happy to pass to a team mate in a better position.
This is all before we talk clean sheets. Liverpool have kept seven in a row leading into GW24 and this is no coincidence as their coveted league title comes within touching distance. Expect more nerve jangling 1-0's until the league is sewn up.
They've not been this close since that teary night at Selhurst Park or that slippy afternoon on Merseyside. They can't **** up this one can they? Sadly not, they're too far ahead but be warned that the swashbuckling, high scoring wins will be rare for a while and they will defend a narrow lead with everything they have.
I apologise for talking too much but I needed you to hear this amongst the other claptrap you're fed re Salah and Mané.
'Don't capo a defender' or 'I've never captained a defender' doesn't mean that is set in stone. Think hard, see sense and if you have the bollox then live a little and join me for some DGW fun.
TC?…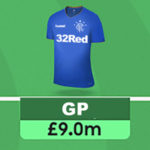 The Gallant Pioneer — Roberto Firmino
Put simply, THAT away record does things to me! Always a huge fan of the Brazilian, I've owned and championed him around these parts on numerous occasions over the years and he's coming in to my team for this double gameweek (between typing this and the article publishing, I may already have decided to bring him in pre-Manchester United).
Anyhow, 7 goals and 5 assists this season and all the goals have come away from Anfield. The boy travels well then? Si Senor!
I will actually be at Wolves for the match on Thursday and look forward to seeing those pearly whites in person, gleaming in the Molineux lights when he grabs yet another 'road goal' (as dem Yanks call them).
TC? Nope.
Let me take you back to gameweek four when, already with five league goals in his first three league games, Raheem Sterling bless him, with my TC Armband, chalked his first blank of the season with 3 points – tripled to a whopping NINE. Stupid bleeding chip anyway….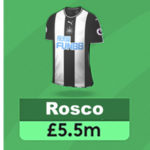 Rosco — Sadio Mané
I held off writing this till after Liverpool v Man U. The idea was to watch the match and make a decision based on my observations. However, we're 27 mins in as I write this and I've realized that what happens in this match will, in the end, make little difference in who from Salah or Mané score the most points in the matches that follow, if it did we'd all be brilliant at the game and where would the fun in that be?
So it's Mané for me. Why? I don't own Salah, that may change, will my decision? I doubt it. Mané has such high effective ownership, throw in a TC and you have a recipe for disaster if you go the other way. The flip side is that if you do go Salah and it's him and not mane who gets the points you would see a significant rank boost given his inferior ownership. So I guess it comes down to your risk profile; high-risk high reward? Go Salah. If like me you're more of a reluctant gambler then stick with the man from Senegal.
TC? Yes siree!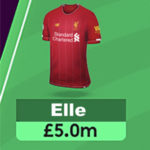 Ellefcee — Sadio Mane
Mane, TC, yes.
After being at the game its Mane for me. Played extremely well, should have scored at least 2 and was always involved in Pool's attacking threat.
TC this week for me. If Liverpool wrap up the title early, the options for a good TC diminish. If the top sides, where you look for a TC, are still involved in cups they will rest players in the league I fear, so players may only play 1 game. Mane will play both games and is on form, thats why the TC is activated for me.
I should add though that I do believe both Mo and Firmino to be equally goos options.
TC? Yes.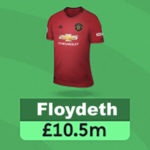 Floydeth — Mo Salah
I'm trying not to overthink this one and simply going for whoever scored the most out of Salah and Mane in their last game. So, Salah's late winner against United confirms his pick. Not very inspiring I know, but I haven't had much joy with the Triple Captain chip over the last few seasons. I chose the 'double attack' route with TAA as my 3rd player a few weeks ago so will be sticking with this for the DGW, but, with all these clean-sheets on the bounce for Pool and Aguero being Aguero again I am definitely considering moving to a double up at the back to get Kun funds in the coming weeks.
TC? Yes.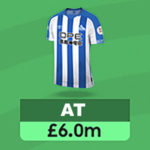 AT — Sadio Mane
I won't bore you with War and Peace on why I'm not throwing TAA the armband here. Suffice it to say that I'm not. How do you pick between Salah and Mane then? Salah has 51 points in his last 6 matches; Mane has 49. If you take any note of it, Salah has a slightly higher xG and xA. But then Mane has the more impressive stats away from home. It's almost impossible to pick between them. Hopefully it's not a red or black decision – whichever you pick should bring back a sizeable return. Perhaps luckily, I only own Mane so my decision is made for me.
TC? No.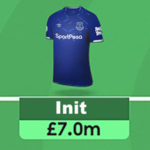 Init — Sadio Mane
I can't disagree with AT, for once, I'm pretty much stuck at 50/50 here between Mane and Salah. I suppose, subconsciously, we all traditionally associate the words 'Salah', 'DGW' and 'Captain' more closely together than we do with 'Mane'. However, I'm going on the eye test myself, as opposed to any stats. I don't see Liverpool every game but I certainly see them probably as much as any other team, given their profile, their TV coverage as a result, and that half of my family support them! What I've gleamed from this is that Mane just simply looks more threatening than Salah this season. It doesn't get much simpler than that at times. However I wouldn't be surprised in the slightest if Salah came out on top over the two games but that's why I will own both.
As for the TC question I wasn't really considering it until the debate came up in a site discussion. It made me go away and look at the chip situation in relation to the possible future DGW's. I (semi) concluded that the best use of the free hit chip would probably be in 'blank' GW31 and that then left the final two DGW's to fight it out over the WC/B(ench)B(oost) combo and the TC. Which doesn't necessarily point to having to use it this week but it did make me think about Andy Carroll and Raheem Sterling…
The fixtures are ok, but could be better, but they are far enough apart to hopefully help us avoid any significant rotation and still early enough in the season (before the title is wrapped up) to be significant. So, yes, I'll be chancing it on Mane. Or Salah…
TC? Yes.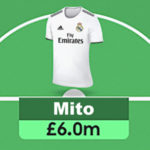 Mito — Trent Alexander-Arnold
Let's dance Cookie
. I will probably own Salah and Mane, currently only have the Egyptian, but I am feeling TAA this upcoming DGW. If site members ignore me though, I won't be offended. One I am captaining a defender and my captain this past GW scored me zero, so not in fine form there with my choices.
You might think I am just being a good friend to Cookie, but I actually feel good about captaining TAA. In Trent's last 8 starts he has had returns in all of them and yes, I am counting clean sheets as a return. He has six of those in a row over those eight and has added a goal and 7 assists. Over those last eight starts he has scored 73 points, over Salah's last eight starts he has scored 61 and Mane has 54. Before anyone wonders how my math got there, remember it is over the last eight starts for each of them, so might not include the same exact games; if they came off the bench or blanked I ignored it.
Some people will say Salah or Mane are the safer choice, but TAA has had no returns seven times in his 22 starts this season, the same amount of blanks as Salah and Mane who also have seven. The small difference is that TAA has had that same amount in more starts than the dynamic duo. Salah 20 starts and Mane 21 starts blank at a slightly higher rate, so perhaps a little edge to TAA there.
In the end it is your decision and no one can be blamed for going for one of the Liverpool attacking assets, but for the first time in a long time, I think the defender is not only the fun

option, but the better one.
TC? PUCK NO!!! I am crazy, but not that crazy.
Conclusion
Judging by that then we have a bit of a majority on where the armband is going, a couple or three left-fielders and a proper split on whether to Triple Captain or not. Put simply;
Captain
Mane – 8
Salah – 3
TAA – 2
Firmino – 1
Triple Captain
Yes – 6
No – 7
Undecided – 1
All of which should lead to some lively debate in the comments below. Whicever way you decide to go though just remember two things;
1. The deadline is on Tuesday at 6.30pm
2. If you do decide to use the TC chip, remember to press the bloody button!
Thanks for reading Fantasy Football Captain Picks Gameweek 24. This article was written by Inittowinit.
FPL FIXTURE TRACKER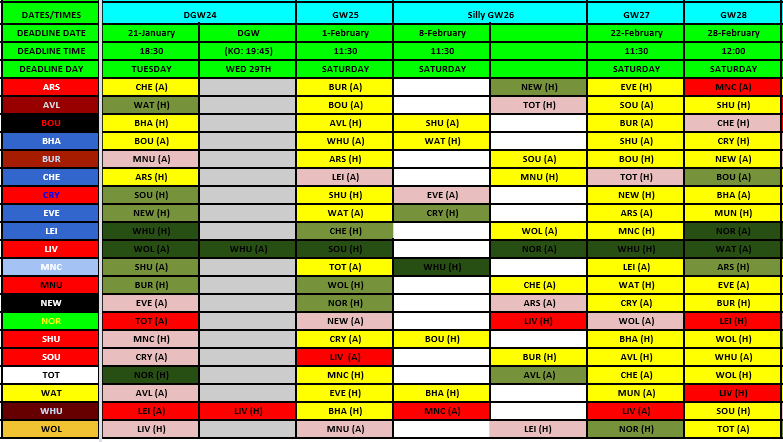 FIXTURE TRACKER LINK
Fantasy Football 247 League Codes: