Fantasy Football Captain Picks Gameweek 33
It's DGW time and surely that calls for a double up on your Captain… or does it? Perhaps not actually, especially when you study the relative fixtures and form of all the doublers vs all the singlers (if that's a word… it is now anyway). Either way let's go see what our writing team make of it all.
First up though are last week's results…
1. Matt – Son, 42 points (as C). An emphatic victory for Matt due to Son's hat-trick.
2. Rosco – Kane, 20 points. A hat-trick of assists was not enough to match both of their mates efforts above.
3. Swirly – Maddison, 12 points. Just the one assist left both floundering.
4. Stone Frog – Saka, 2 points. Errrmmm, unlucky?
Matt – Maddison vs Newcastle (a) and Everton (a)

Let's start of with the obvious stat. Maddison is the only outfield Leicester player to get over 100 points this season, currently sitting on 130. This shows he is miles ahead of the other Leicester players and is the best Foxes asset for us FPL managers. Barnes and Tielemans aren't too far off 100 but they are still a long way off the 130 set by their English teammate.
The biggest issue I find with Maddison (and what has prevented him being a regular pick for people) is his injury struggles this year. He has played 88+ minutes in the last four games and hopefully he will continue this consistency for the run in. Not only has the last four games seen Maddy being consistent with his minutes but also with returning FPL points. In the last three games, he has returned a goal, two assists and five bonus points. This streak of returns makes the attacking midfielder the most in-form Leicester player so why not take advantage of these points while he's getting them?
Now we all know how I like a differential and while I would not consider Maddison a huge differential, he is only owned by 14% of managers. Costing £7.0 mil he has a nice price point where he is easy to get to. I have seen a lot of managers having discussions around selling Couthino or Raphinia and Maddy is the perfect replacement for those two. Couthino is a downgrade that saves money and Raph you might have to find a bit of money, 0.5 to be exact. The main argument, and selling point, for swapping Raph or Couthino to Maddison is obvious… they don't play in GW33 while Leicester plays twice!
Those two games come against Newcastle who were looking like getting relegated a few months back but now are safe after Eddie Howe came in and turned things around. While Newcastle have improved and are picking up points, they aren't keeping clean sheets. If I go back five games, they only have one clean sheet and if I go back ten games, they have three. This does not inspire a lot of faith in their ability to keep Leicester out, so it does make things tasty for anyone who sticks the armband on Maddison. With his talent on set pieces, the form he is in and the fact he is the main attacking output in this side due to Vardy's absence, the midfielder should have plenty of chances.
The second of Leicester's double is a game that should be an even better opportunity for FPL points, Everton. Everton are poor this season and are looking dangerously close to their first relegation from the Premier League. They only have one clean sheet in their last eight games and that came as a bit of a surprise against Man United last weekend. It will be interesting to see if this 1-0 victory will inspire them to safety but Leicester will be a tough challenge with the improved form they are in. Overall, I would feel pretty comfortable putting the armband on Maddison if I owned him.
Jamesimmo — Son vs Brighton (H)

It's almost Saturday lunchtime. The Gameweek 33 deadline's just passed. Exactly half an hour before noon, Spurs and Brighton each release their line-ups, but it's the front 3 of Tottenham Hotspur on which FPL managers are fixated…
There will almost certainly be no surprises here.
Indeed, aside from their blisteringly hot goal-scoring form, both Son and Kane seem to be 99.9% certain to start every match. That's more than can be said for some Leicester players with commitments & mindsets in Europe!
Then there's that form. Son blanked in both of his DGW fixtures, returning just [2 + 3 =] 5 points, but followed it up with scores of 15, 12 and 21 points, i.e. 16 points per match over the last 3 Gameweeks.
Of course, whilst Kane's also been on fire, consider this match's venue — this season, Son's taken 'Work From Home' very seriously — despite last weekend's hat-trick at Villa Park, 65% of his 17 PL goals (relying on absolutely 'Mo' penalties whatsoever!) have been in home fixtures.
Brighton haven't been the same since the turn of the year, really, and (despite Arsenal's best efforts to bolster the squad's morale) should be there for the taking.
Gear – Ronaldo vs Norwich (H) & Liverpool (a)

This week is a tough call on who to trust with your armband. It appears all the top performing players have a single GW and those with doubles, at first glance do not look desirable and have the potential to sting, à la Weghorst GW27.
But what if I was to remind you that the greatest goalscorer of all time, one Cristiano Ronaldo had a DGW, and one of those games was against a Norwich team rooted to the bottom of the table, who have conceded over 60 goals already this season? Well, I'm sure you'd like the sound of that! Whist Liverpool away is without doubt a tough fixture (don't look at his scoring record there), it's still a very likely 4 points from your captain, with the chance he could add to it as he's on pens and most free kicks.
Six months ago, every man and his dog would have placed the armband on him without hesitation. I understand that Manchester United are in terrible form, but Ronaldo is still the 4th highest scoring forward and bagged 17 points against Spurs just two games ago.
If you truly want a differential that could sling you up your ML, then look no further.
OddDane – Salah vs Man United

Right on, another week to plan for as the season slowly but certainly is drawing to a close. But first things first, we have a tricky DGW to deal with and whilst we have a whopping seven doubles this week, as tempting as that is, we also have solid premium singles to consider. Oh, the choices…
Some of the more obvious choices have already been covered above, and my mind was immediately in flight mode to the safe choice – that is Salah (£13.2) to you – but you know about him already, don't you?
Whilst Salah's form and minutes have been less than his usual self in the past few weeks, it is still that same Salah. He can draw up an excellent haul against anyone, and whilst his points output has dropped somewhat, his underlying numbers still seem to hold up reasonably well (0.85 xG+xA90 over the last 5 games vs. 1.11 xG+xA90 for all games) – and let's not forget his haul on Old Trafford earlier in the season mind you.
OddDane (again!) – Chris Wood / ASM vs Leicester (H) & Palace (H)

Anyway that was enough on good ol' Mo'! Let's take a look at Newcastle (I'm a sucker for doubles…)
They are in reasonable form and are facing first Leicester followed by Crystal Palace, both at home. Furthermore, both Leicester and Palace are occupied elsewhere as they are trying to progress in the Europe Conference League and FA Cup respectively. As such, they may not put up their strongest XIs in their coming EPL fixtures.
On another note, I often find myself wondering, after Norwich who then is leading the dubious honor of the highest expected goals against (xGA) stats? Lo and behold, according to FootyStats it's Leicester and with a whopping 1.8xGA per game. Why, that's Newcastle's next fixture init'!?
In fact, Newcastle's xG for both games is just c. 2.5xG so let's moderate the excitement a bit, but it is decent enough if you were to compare it to a single week. Their main strikers you ask? Wilson is out, so that leaves Chris Wood (£6.7) and Allan Saint-Maximin (£6.8). Wood has recently struck a bit of form and could have had another goal to his name had luck shined a bit in his favor against Wolves. With Wilson out he should also be the main penalty taker. Let's not dive into stats, they are not compelling by any means, so this should not be a selling point to look for if you were considering choosing from either of them.
So who does one choose? I'm inclined to go for Wood (that is if I decide to get him). I admit, it is a shot in the dark but I can see Leicester struggle in set pieces against that log that he is and well then there's the penalties, he might just get one…
There you go, clear as mud, right? Good luck!
The confessional…
This is where we ask our entire writing team to tell us who they think they will pick this week…. There are more caveats and get out clauses than a Lionel Messi contract but this is their initial gut feeling based upon who they actually own.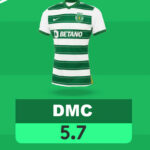 DMC — Salah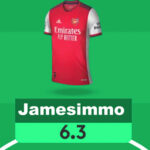 Jamesimmo — So…Kane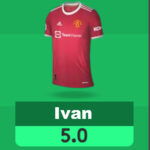 Ivan — Kane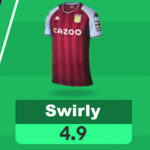 Swirly — Kane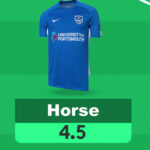 Horse — Bruno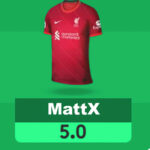 Matt — Son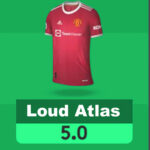 Loud Atlas — Salah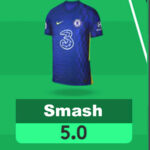 Smash — Kane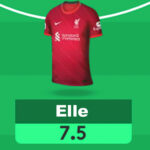 Ellefcee — Salah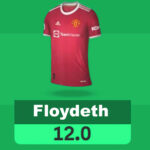 Floydeth — Salah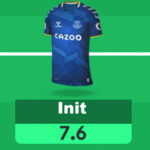 Init — Kane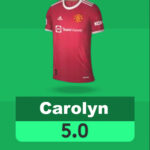 Carolyn — Salah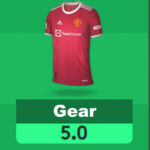 Gear — Ronaldo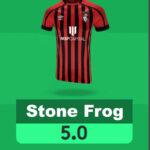 Stone Frog — Kane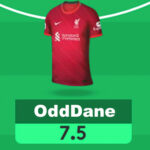 OddDane — Son (maybe Salah…)
VOTE ON THIS WEEK'S CAPTAIN POLL GWXX
Thanks for reading Fantasy Football Captain Picks Gameweek 33.
FPL FIXTURE TRACKER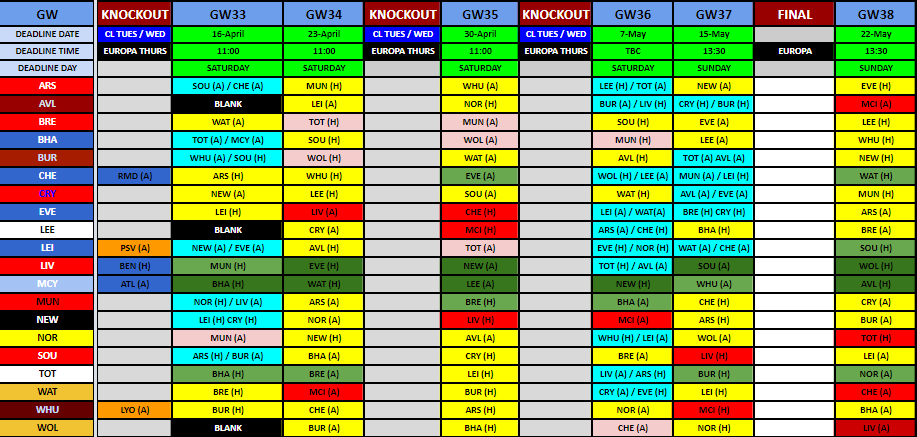 FIXTURE TRACKER LINK
SET-PIECE TAKERS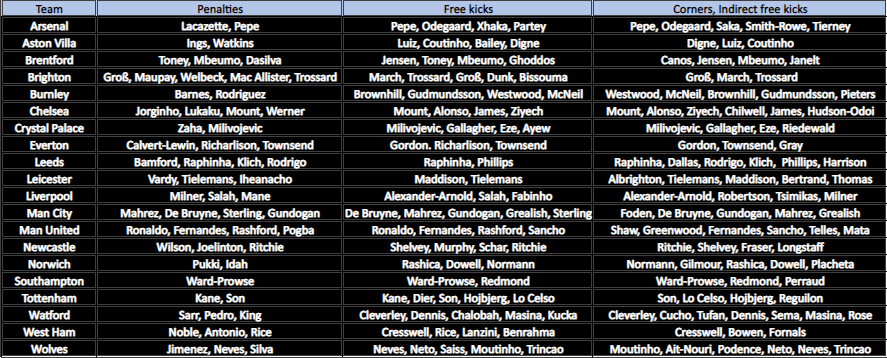 Predicted Line-Ups FPL 2021/22
You can access our Live feed to these here.
FF247 LEAGUES FOR 2021/22
Fantasy Football 247 League Codes:
Both leagues will be shut to new entrants as of 01/01/22.