Fantasy Football Captain Picks Gameweek 38
Welcome to Fantasy Football Captain Picks Gameweek 38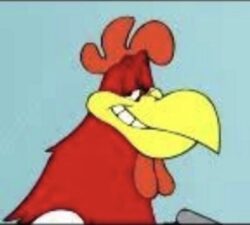 And there it was gone. And in all honesty, good riddance to it. (And yes I know you shouldn't (really) begin sentences with 'And', especially not on an article that has pretty much all of your (sometimes pedantic) writing team featuring on it!). And I don't care! But (yeah, I know…) back to that season… We pretty much all hoped it would be more of a 'normal' one but it proved itself to be anything but, once again. And in all honesty, it was a pain in the arse, again. Fixtures cancelled at the drop of a hat, GW's re-arranged, games re-arranged, Covid protocols installed and taken the piss out advantage of. All in all, it was a bit of a mess and played havoc with FPL managers' plans and once again made it extremely difficult for us, as a website, to have any consistency of articles, with GW's starting and finishing at odd times and constantly running into each other, with little or no gap to breathe between some. We did our best though and we once again thank you for bearing with us throughout it and (hopefully) understanding the difficulties that it all presented.
From a personal POV, I'll be totally honest and say I lost interest in it all at times, as a result of the above (not the website; just the mess of FPL). I'm a planner by nature, and I'm also borderline OCD (self-diagnosis!), so for me having to deal with such a mess is difficult and my reaction is to simply lose interest if I can't control it all! I like a clear plan for the FF247 team and I like a clear plan for my own FPL team. The ability to do either was once again stripped away this season. I've cracked on regardless and made a fist of both but neither was perfect and I hate that! In fact, one of my favourite articles this season was the Mental Health awareness one we did, which I believe was the idea of Rosco, as it was good to both vent but also to hear and know that others were thinking the same thing, in fact, a few seem to have kept up a similar theme in their pieces below!
Speaking of the writers then… this is my opportunity to thank them personally for all they have done for us once again this season. What a team! As I say it has been difficult to know from one week to the next what we need to do and as such it has all been a bit ad-hoc and oft last minute, but no matter what we have always had people on hand willing to drop what they are doing to make time to produce brilliant content for us. I'm often guilty of, and certainly conscious of, not praising or thanking them enough along the way, but those who have known me long enough by now will know this is normal and it is only because I am usually so busy that by the time one thing is done I've already, mentally, moved onto the next! Just for the record though nothing they do is ever taken for granted and it is certainly always massively appreciated by me, I just don't often say so!
I have mentioned 'old writers' there, but we have also welcomed a lot of 'new' ones this past season or two and they have brought a freshness of approach and opinion to the place to supplement us 'oldies' and have breathed new life into our FF227 office as well as to the site itself. Welcome all, and thank you!
Thank you also to our 'support staff', the ones you rarely hear from but are also just as important to the website running smoothly (mainly just Floydeth and Elle!), who have even made a rare appearance as 'writers' below!
Finally, thank you to anyone who reads our articles but more so thank you to the hundreds or thousands of you who get involved in our community chat on the site. You really are the only reason we continue this season after season, after season, after 12 or 14 bloody seasons, or whatever we are up to now!
Thank you


Init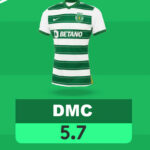 DMC — Wissa
Well, here we are. Yet another GW38. The last roll of the dice. The make or break game week.
A full FPL season always takes its toll on us dedicated and full-time FPL managers. The early season price variation malarkey, the articles and day by day convos on-site, the press conferences coverage, H&L!, who to buy/sell, who to captain!, the anxiety over lineups disclosure and of course the games themselves and how they affect our ranks and ML situation. The bonus points! My god, the bonus points! And of course, the banter (or the moaning) with your mates without which nothing makes too much sense. It's all very brutal and draining but at the same time, this is what we're here for. And while we tell everybody that a break is very welcomed the reality is come one week's time and we'll be missing our dear and beloved game.
I suggest we make the most out of the last gasp then. It's stoppage time and we need that Agueroooo moment for our teams. That's the FPL teams in case the Liverpool crowd thinks I'm routing for City, which I'm not, as I couldn't care less about who wins the bloody thing! I'm here for FPL points and nothing more. I digress. So, who is going to be our hero? Can we guess who's the hidden gem that will unexpectedly storm the FPL boards on the final day? I'll tell you right now: no, we can't. If we could, he wouldn't be the hidden gem. Take Ivan Toney, for example, would anyone be surprised at this point if he ends the week with the most points scored playing against a struggling Leeds side?
What we need here is to "think Wissa", Toney's partner in crime. Last year I tipped Antonio in GW38 for a rank climbing captaincy move as he was playing at home against the worst away defence in the league side (Southampton). I was half right as they did trounce them (3-0) but it was Fornals that bagged in 19 points, not Tone … Antonio.
For every Antonio, there's a Fornals, for every Toney, there's a Wissa, for every Zaha, there's an Eze, for every Maddison, there's a Barnes, for every Saka, there's a Martinelli.
So, whether you're looking for a killer differential captain or just buying someone as a last punt shout, my advice here if you're trying to nail the unexpected is to look for someone outside the obvious teams/candidates (Son, Salah, KDB, Kane, would be my preferences, in that order) and then look outside the obvious pick from that team and choose his partner in crime; the also capable-of-two-digits-scores chap albeit less consistent than the main guy. You're up against the odds but if you do nail it you'll be the happiest man/woman on earth. Life is short. Choose life. Choose Wissa.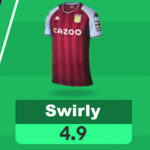 Swirly — Son
Go on, my Son! That's what I can confidently say now he's actually in my team once again, as the South Korean has been in and out of my team like a jack-in-a-box. They say you can't have them all in respect of both points and players, however my timing of him being in my team and doing nothing, to then get thrashed when he isn't, has been an all too familiar story all season. Cancelo and, in particular, James also fall into that category of Golden Boot when I'm looking at them from afar – and then boot up the backside when they're taking up a spot in my side.
So, the Spur's number seven gets my vote and what could, potentially, be my last when it comes to playing FPL. Whilst many would view my current rank of 208k favourably, I have been used to finishing higher and, to be honest, as Matt says, this season has sucked! With it now being nine million teams – instead of the five or six odd back when I started in 2009 – it is insanely competitive at all ranks. Short of a GW38 miracle, this will be my worst finish since 2012. Then there has been Covid and all the 'cases' certain teams had which allowed them to move their games, screwing us FPL managers over royally at the last minute, as any degree of planning or skill went out the window in favour of luck. And luckily, for me, was in short supply even at the best of times – not when very few players seemed to have great runs of returns as well. There'll also be the new dynamic of five substitutes next season and I just think, with all I have going on at the moment, can I really put myself through it all over again, especially with the amount of time we have to invest in it?! The summer will give me plenty of thinking time, anyway.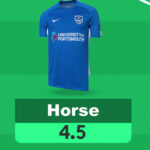 Horse — Son
Spurs finish the season with a tasty looking visit to Carrow Road.
The Canaries have conceded hauls to Joelington (13), Ings (8), Vardy (13) and Benrahma (16) in recent game weeks.
The Lillywhites will be highly motivated to beat their North London rivals to win the Fourth Place Trophy.
Son is just one goal behind Salah in his quest to win the Golden Boot for the first time. Son could go crazy!
For myself, as I own Kane, Kulusevski and Davies I will have to take a hit to get Son in, say Salah and Davies out for Son and Alonso. I will see you nearer the deadline.
This season has been a very strange and challenging one. I have played FPL for 11 seasons and this was the weirdest one to be honest, I am looking forward to the end of it. Early on, there were so many postponements, sometimes after the deadline. Forget planning 5 -6 gameweeks ahead, you had to plan just one game week at a time. Thankfully I made a great start to the season and they carried me through to some degree.
I am quite an outdoor person and I really enjoy FPL in the winter months but as the days get longer, I engage with it less and watch fewer matches. So many times, I have barely given FPL a thought and then suddenly deadline is looming.
When I last wrote an article in GW 32, I was 10K and well placed in a host of mini-leagues. Now at the end of GW 37, I am 42477. Latefaller if you will.
It's funny after GW 1 my overall ranking was 42237 and so in the whole season, I have only moved 240 places!! Still, I would be more than happy to finish in the top 50K
Let's see what GW38 has to bring.
A huge thank you to all FF247 writers and people who have contributed on the boards. It is you who make fantasy football fun.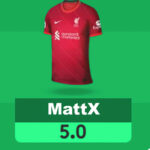 Matt — Reece James
I am going to keep this short and sweet… which is the complete opposite of what this season has been. It has been the worst season since 2009 in my FPL history which is when I was like 12 and the days of FFC! I have been hit with injuries, suspensions, red cards and blanks all resulting in multiple red arrows. I have wanted to quit week after week but just stuck it out till the bitter end. I haven't been around the site much but when I do get the chance to come on and chat it is still the warm, friendly community that it has been for years. Thank you to everyone for your comments, contributions to drafts and your predictions every week for Harry and Lloyd's!
I suppose I better also give you a captain choice and since it is my last chance for a differential pick of the season, I'm going to go differential. I will likely be putting my armband on Reece James. The right-back will hopefully be playing at right wingback where he should get up and down the line. Watford are relegated, terrible and have conceded the most chances and conceded the most goals down Reece James' side. Maybe I will get a final day bit of luck and James will nab a hat-trick of goals and assists, a clean sheet and all three bonus points. Is that asking too much?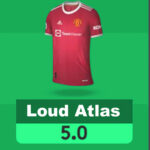 Loud Atlas — Salah or Kane
I'd love to captain Salah, along with most of the FPL universe and all those pesky ghost teams, but my head is leaning me towards a Spurs player. Salah has the Champions League final around the corner and does Klopp really want to risk him against Wolves with the league already – well, probably – out of their grasp? Therefore I'll probably go for Kane.
Good luck, folks! Enjoy your summer and see you again (sooner than you think) for the new season.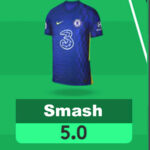 Smash — Son, maybe
Here we are last game of the season. The marathon is finally over. It's been eventful and like no other. More double game weeks than ever have caused massive rank swings. Anyway Captaincy.. Son stands out for me as he's playing the worst team in the league, Spurs need to win, oh and he's even going for the golden boot. There are alternatives though if you want to be a bit different. Kane also plays Norwich and probably won't give up pens. RJames plays Watford at home who have given up and are running Norwich close for the title of being the worst team in the league. If you are really chasing Vardy is the man to go for with Leicester playing Southampton at home. They have history of some high score lines… Vardy is also the form striker in the league with braces against Norwich and Watford, he just loves playing the weaker teams. Whoever you choose I wish you luck and have a good summer. A stag in Romania for me followed up by a nice holiday in Colombia in June and then we go again with FPL.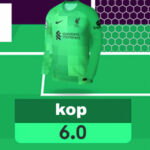 Kop — Son
My approach all season has been not to overcomplicate things and that will continue into the final game week of the season. For my team, the obvious choice is Son. I'm ignoring Salah as I'm far from convinced he will start. Listening to Klopp's press conference, it would sound like he is going to pick his strongest team. However, he's not going to take any chances with Salah, particularly with 'Old Big Ears' on the horizon. To be honest, I may even sell Salah but that has yet to be decided.
Back to Son. For the majority of the season, it appeared as if no team wanted to finish 4th. However, Spurs have done the hard work over the past few weeks and 4th spot is in their hands. And who better to play on the final day of the season, only already relegated Norwich! The Canaries have the worst defence in the league, conceding 79 times to date with 10 of those goals coming in their last four games.
I've had a reasonably strong finish to the season, let's hope that streak continues with Son.
Finally, massive thanks to Init for all he continues to do for the site.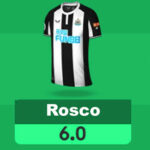 Rosco — Kane
I'll echo what some of the others have said in that it's been a long and sometimes not that enjoyable season, but there's no doubt that I'll be back ready to do it all again come August. Whilst many have enjoyed the seemingly never-ending onslaught of double game weeks, for me, it's destroyed any hope of planning. The first half of the season was a lot more manageable and by Christmas, I was 61st in the world, it didn't last long! Once the covid cancellations began and the double game weeks started to appear out of nowhere my season faltered. I've clawed back some respectability in recent weeks and I'm on course to a decent overall rank.
This brings me to my captain. I've fallen behind in all of my important mini-leagues, I need to zig while everyone zags. Son will be the landslide captain pick in the final game week, so I need to bat against that. It could of course make things worse, but there's a chance (and a good one) that it could be Kane and not Son who is the man we should be backing. Indeed, in the last two game weeks Kane has scored just a point less than his teammate (22 to 23) but in the 6 game weeks prior it was 73pts to son and 37 to Kane – my strategy is certainly not without risk! Next season I'm hoping some level of normality returns. Of course, we have the small matter of a World Cup slap bang in the middle of the season but who doesn't love a World Cup right?
I've not been on the boards as much as I'd like this season (real life got in the way) but I'll be making an extra effort to be around next season. Once more I'll echo other people in saying that this fabulous community is why we do what we do here at FF247. Good luck to all of you and I hope you all come close to or go beyond what you set out to do this season. May your arrows be green and your summer restful! See you all next season (and on the H&L wrap-up article!!)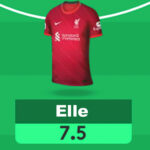 Ellefcee — Salah
This season has been a nightmare for me, everything I do has always been the wrong way. Anything in this cappo choice is more likely to go wrong rather than right as I lanquish in an OR of 595,491, stop laughing, at the time of writing. Well here goes, SALAH, is my pick for the last gw of the season. Admittedly since returning from the African cup of nations hes only had 3 decent gws with scores of 10, 18 and 19. He needs to get back to scoring if he wants to win the golden boot with Son only 1 goal behind. Plus if Citeh slip up, no chance, goals are needed to beat Wolves and hopefully Mo will be scoring a couple. Please be aware he maybe benched seeing as its at home, heres me praying he isn't. If thats the case I'd go KANE.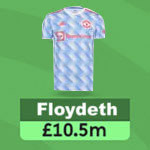 Floydeth — James
This is one of the first seasons where I have been looking forward to the break. I can't remember being on the right side of any 50/50 calls and failed to get my Freehit team through the week the site went down, lol. Annoyingly the wife had a team setup for her work league (as she wanted her name on it) which was a carbon copy up until that point. She is currently sat at half my rank and would be in winning positions in most of the money leagues! (If only I had set my team first)
Anyway back to my captain pick. Sitting at 340k at the time of writing I will have one last throw of the dice and go with James. He was probably the highlight of my season when I capped him in the double, obviously that was followed with him getting injured for the second game! It was still a very brief highlight

Good luck to everyone in the final gameweek and thanks to all the contributors who make this site what it is (Especially Init!)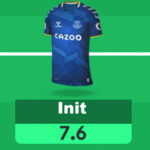 Init — Does it matter who I say!
I say that because if anyone is eagle-eyed enough to notice then whoever I pick in our 'confessional', or indeed in any actual article, is rarely who I do actually captain come the deadline! It's not intentional, honest…! It's oft just that I pick someone out of the blue early in the week before I have even given it much thought, and it usually changes.
Although this week I am going to be deliberately vague about it as my ML may depend on it. I didn't think I'd be saying that 6 weeks ago, probably not even 3 in fact, as I was trailing by 150-200 at stages but I have somehow managed to get that down to 20 odd points and the captains armband will probably go a long way to deciding this one.
I probably don't need to Hail Mary this one, it's more just a calculated gamble as to who my rival won't pick himself and then hoping for the best. What I will say though is that it will be one of Vardy, KdB, Salah, Son, Maddison, Kane or… not Wisse!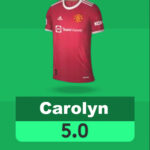 Carolyn — KdB
I am really looking forward to the last game week. As I don't support any of the 2 teams in the title race or any of the teams in the battle at the bottom it's going to be a great couple of hours of football for me.
My captain for this week will be KDB, the reason is probably obvious, City need to win the league and I think he is their best player, I am also pretty sure he won't get rotated like some of the Liverpool players will. I also accept he probably won't get 4 like he did a couple of game weeks ago, but fingers crossed eh?
I hope you all enjoyed the season despite all the cancellations and double game weeks that messed up our plans, due to personal reasons I had to let my own team slide early on this year, but my doubles team with Odd Dane has gone quite well so I would like to thank him for that, I would also like to thank the writing team for letting me write a couple of times and hope they let me have another go at other articles in 22/23.
I am looking forward to next season, hanging out with you all on the boards, moaning or celebrating the reds and greens together, have a great summer everyone. X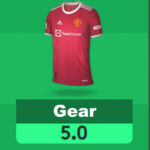 Gear — Kane
Wow, what a season. As somebody that likes structure and to know my chip strategy well in advance, it's been a testing year to say the least. For those that like to play the game week by week, ignoring the any potential permutations of things such as covid hit games, you must have had a great time! Normally I am a little disappointed when the season comes to an end, not this year though. This time I am genuinely looking forward to recharging the fantasy batteries and really hoping for a bit of normality next season. Also, being a Manchester United fan, this season can do one!
Now, moving onto who I'll be captaining this week. I'm sure most people will be placing the armband on a certain South Korean and I would wholeheartedly agree with that move. For me though, he's killed my season as I foolishly did not bring him into my team, and I have no plans to rectify that mistake this weekend. I'm stubborn if nothing else.
My plan is to captain Kane, who has 3 goals in his last 2 games and plays a Norwich team that has conceded more than anyone else in the league this season. I will also be hoping that Son doesn't punish me anymore than he already has!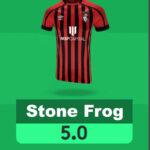 Stone Frog — Son
Well, what an interesting season this has been with postponements and double game weeks aplenty. To be honest it has been absolute carnage at times with hits being taken all over the place and jumping from one double to the next. It has been a bit manic and I think plenty of us are ready for a rest. But for one more week we go again.
There are plenty of potentially high scoring captain options this week. I'm tempted by differentials such as Diaz, Mount, Vardy or even Alonso, but I will most likely go with Son, who is in excellent form and chasing the golden boot. And finally, a big thank you to all the site team for the fantastic articles throughout the season and to all the contributors that make our great community.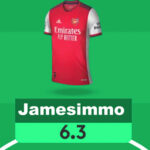 Jamesimmo — Sonaldo
As has often been the case this year, I find myself eyeing up a player whom I don't yet own, which probably says a lot about my grasp of FPL these days!
Still, it certainly won't be the first Gameweek in which I've had Son (c) in my team, and I'll be quite surprised if it's the last (with my other eye looking at next season…)
It feels crazy, really, that my gut says to back a 'bottling Spurs' player over a top-scoring Salah at home — when Liverpool themselves are still in with a chance to win this rollercoaster of a 2021/22 PL title — but Sonaldo's blistering form (and it's not just at home now!) is almost irresistible… whilst Norwich can't resist conceding.
Whomever you back on Sunday, though, all of the best! Thanks to those who've been playing H&L this year too; I promise you that I have been lurking on the FF247 pages and seen your comments from time to time…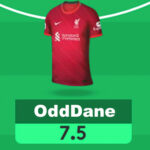 OddDane — Son / Mount / Salah / Trent… OK OK OK, Son! Probably…
I was hoping for LFC win the league this year, but that seems a tad unlikely. Here's me wishing they pull through in the UCL final – fingers crossed. Oh right, the topic is Cap'n choices?
Well ok, before I come off rambling like grandpa on too many red bulls, yelling at you with all kinds of tips from yesteryear, let me just say that these last few weeks you'd be very well off if you took my advice – and did the exact OPPOSITE!
Anyway, my cap'n choices are those of Son (Norwich), Mount (Watford), Trent/Jota (Wolves) and then there's that free transfer for a fun pick (looking your way Maddison, Salah and Bowen). I've always thought Son was worth a solid back-up to my near-perma captain of the ship, Mo' Salah, and Son's recent form just says it all I suppose. Well, as it happens the cap'n has abandoned ship, so Son it is!
Or is it..? That differential choice for one last hail Mary is so very tempting! Mount! Hmm maybe, but the rotation is a killer. Trent or Salah (need to get him back if fit) might tempt me come deadline, so yeah there you have it. It'll be Son for me. Probably. Maybe.
Good luck and have fun – hope to chat with you come Sunday!
VOTE ON THIS WEEK'S CAPTAIN POLL
Thanks for reading Fantasy Football Captain Picks Gameweek 38.
FPL FIXTURE TRACKER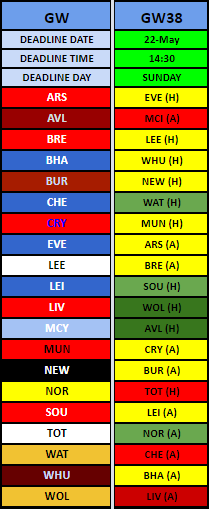 FIXTURE TRACKER LINK
SET-PIECE TAKERS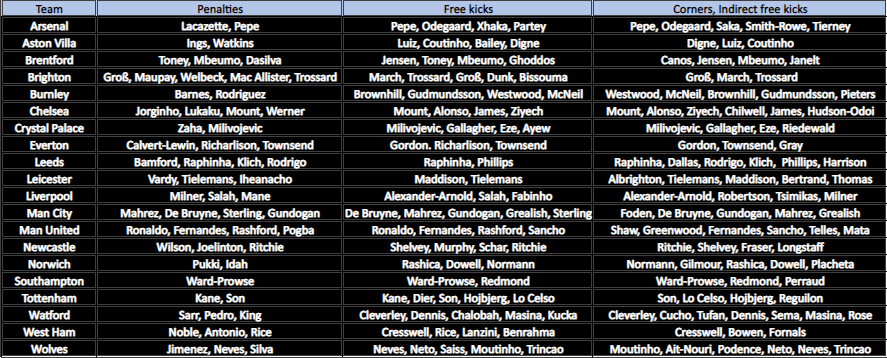 Predicted Line-Ups FPL 2021/22
You can access our Live feed to these here.