GW6 turned out pretty well in the end as we recorded an above average score of 52pts. Like many teams, our star-studded midfield were useless – Sterling, Di Maria, Fabregas and Sigurdsson provided just 9pts between them – it was certainly one of those strange FPL weeks! Captain Costa did his thing, ably supported by Aguero – both notching a goal, while keeper Mannone and defenders Wilson and Taylor all recorded clean sheets. We weren't alone in being let down by the Southampton defence – that was our home banker for a clean sheet!! So, all in all, very satisfying – we have moved up to position 15,793 which puts us in the top 0.5% in the world.
Transfer for GW7
We were lucky enough to avoid both the Rooney madness and the Ramsey injury and as such have a fairly healthy and available squad from which to choose this week. So fit and healthy in fact that we were almost wishing for an injury to force our hand as the best we could come up with was a minor switch to one of our bench players! Again. It wasn't for the want of trying though and the change we did, as boring and irrelevant as it is, was well thought through and rationalised as we shall explain.
We have transferred in…. wait for it…. Boyd of Burnley for King of Leicester. Yeah we know, but hear us out… Our main aim in GW8 is to bring Baines in given his output on assists and set-pieces allied to some great fixtures from next week onward. In order to facilitate this we need funds. We are sat on 2 FT's currently. The Baines move would possibly see Sterling leave our team for Tadic and either Taylor or Wilson in order to bring in Baines. This is our likely move next week and we very nearly bit the bullet and did it all this week. We decided to hold off given that Baines is away at Man Utd, Tadic is away at Spurs and Sterling is at home to WBA.
Holding off, whilst sensible, presents its own problems. And hence our transfer. We would have had £0.1m in the bank to play with if we did the Baines and Tadic moves next week. We were concerned that this would not be enough come deadline day. It is likely that both Baines and Tadic will rise in price over the international break especially as both have good fixtures ahead. We have therefore decided to transfer in Boyd as he gives us a £0.1m cushion. We should point out that we never intend to play him intentionally and in theory he will forever look on from the sidelines. As such, as opposed to losing the FT, he feels like a good investment as he gives us an extra £0.1m to play with on our Baines/Tadic move and possibly means that we can wait a bit longer next week to do so. The extra £0.1m was the sole reason for this transfer. We never intend to play Boyd unless we are forced to do so but we wanted someone that plays, which he does, but mainly he gives us a bit more money. Strategic we are!
[divider_1px]
Line-up for GW7/strong>
This is how FF247 will line-up for GW7 –
[divider_1px]
Captain
This was fairly unanimous. We have gone for Aguero, It was him or Costa but Aguero has the easier fixture on paper and we feel with Villa having conceded 3 to Chelsea last time out that Aguero is a prime candidate for points this week.
Gameweek 7 Team (in text form – as promised!)
Keeper: Mannone
Defenders: Alderweireld – Taylor – Moore
Midfielders: Di María – Fábregas – Sigurdsson – Sterling
Strikers: Welbeck – Costa (vc) – Agüero (c)
Bench: Krul – Boyd  – Wilson – Hutton
Thanks for reading Fantasy Football FF247 Team Gameweek 7.
[divider_1px]
The weekly podcast featuring our very own Calvin Clyne!
Fantasy Football Podcast
[divider_1px]
The FBA Awards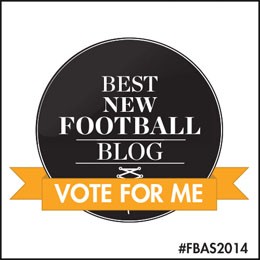 You may have noticed a new banner on the right hand side of the site. We have been entered into the Football Blogging Awards in the category of 'Best New Football Blog'. This is quite a prestigious annual event and we have to say we would love to win it! If you get the chance we would appreciate it if you would vote for us via the links.
[divider_1px]
[clear]