Fantasy Football Tips Gameweek 30
Welcome to Fantasy Football Tips Gameweek 30.
First off, a quotation:
"As for giving tips on how to navigate your chips and transfers to accommodate the blank, I'll defer that to the writers later this week"
Guy Sanchez, FF247, 4th March 2019
Way to try to shift the blame Guy – I loved your article, but my heart sank when I read that! Anyway, so, if you're looking for answers on chip strategy I'LL DEFER THAT TO THE WRITERS NEXT WEEK.
Of course, you could have a look at Mito's chip strategy for some ideas. You can find that here: here
So then, Gameweek 30 is now upon us and it's the last 'proper' FPL week before we enter the beginning of silly season with our first BGW (or Blank Gameweek) which will take place in Gameweek 31.
After BGW31 it will be followed by some teams playing doubles, some others blanking (again), some more doubles, chips, chips, chips, hits, hits, hits, chips, chips, chips, Gameweek 38 and 'see you next season'. Flippant I may be but when you stand back from it, we only have 9 (N I N E) Gameweeks of this game to savour (or endure as some of us prefer) before we are off on our summer jollies.
As always, I have looked beyond the coming week for my players for you, but I can't lie, the BGW31 is drawing me towards stars from those teams playing that week and in my estimation there are several handy choices still.
If any of you use myself as an FPL barometer (and poor you if you do), then I think I will have 11 but let me explain: Fabianski, Alexander-Arnold, Pereira, Salah, Almiron, Hayden, Richarlison, Firmino and Vardy are already with me (through a combination of bit of luck and a little pre-planning) and I carry two transfers right now so I'll get my eleven.
The only planning I have done these last few weeks is to try to get by with what I've had and keep two transfers going in to BGW31 – I genuinely still don't know how I'm going to play my chips but I won't need one for BGW31 and to be honest I doubt I would use one in any event – looking at it objectively I think 9 players would be my target if I wasn't in the fortunate position I am in. Ideally ten but only if it's truly worth it.
Maybe I can help with some of these (and for convenience I include the next five matches as they stand for each player, *home games in CAPS*):
Goalkeepers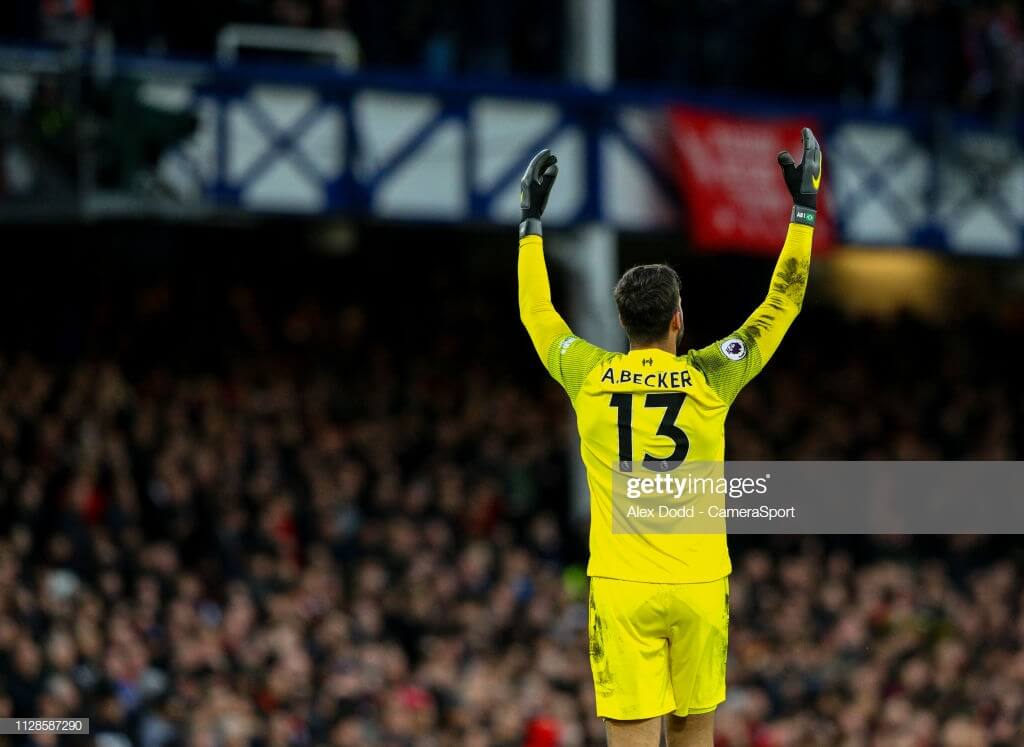 Alisson (BURNLEY, Fulham, TOTTENHAM, Southampton, CHELSEA)
The Brazilian is the top scoring goalkeeper in the game at present and with 17 clean sheets so far, also has the league-high in that account as well. At £6.0mln he is also the costliest keeper (and the most owned) but with those returns and how Liverpool are strengthened in defence as one, makes him the go-to premium pick as far as I can see. With matches against six out of the current bottom 8 sides in the league in their run-in, I would be very surprised if that clean sheet tally doesn't eclipse the 20-mark. The double-up is very much on – more of that later.
Lukasz Fabianski (Cardiff, HUDDERSFIELD, EVERTON, Chelsea, Manchester Utd.)
West Ham United made a fantastic signing when they grabbed the Polish International from Swansea and he has got to be pound-for-pound the best goalkeeper in FPL terms in the league (I say this considering Etheridge's points are a little skewed with his three penalty saves). Fabianski has 10 more saves than any other goalkeeper in the league and this has equated to most save points and a respectable 13 bonus points. There is a very good chance West Ham follow up their clean sheet against Newcastle in their next two games against the seemingly doomed Cardiff and the definitely doomed Huddersfield (sorry Brooky).
Artur Boruc (Huddersfield, NEWCASTLE, Leicester, BURNLEY, Brighton)
The 'Holy Goalie' as he was known by the lazy cliché-laden press in Scotland for his penchant for constantly bringing religious signs and T-shirts on to the field with him during his time at Celtic, has really come from nowhere in FPL terms in the latter part of this season. He has played the last 7 games for the Cherries and kept two clean sheets in the process, so it looks to all ends that he has claimed the spot ahead of Asmir Begovic now. The stats are not earth-shattering stuff I admit but at just £4.0mln he could fill a spot for you if funds are tight. Bournemouth play through the blanks so you know you can stick him in and hope for the best.
Very good on crosses as well (you didn't think that opening sentence was for nothing did you?)
Defenders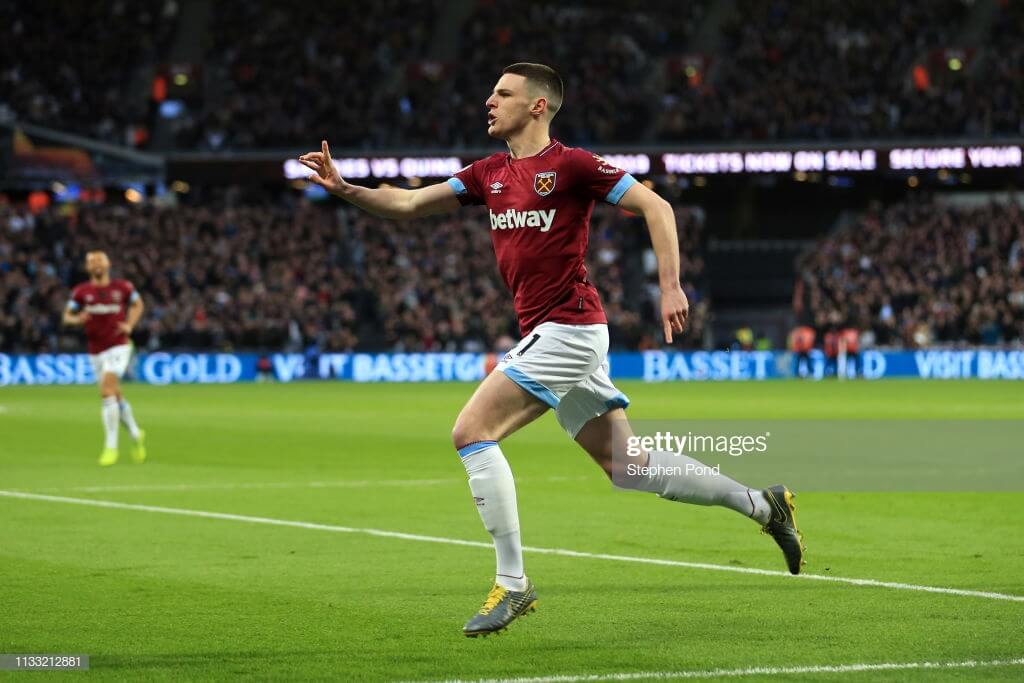 Trent Alexander-Arnold (BURNLEY, Fulham, TOTTENHAM, Southampton, CHELSEA)
For the defensive reasons behind supporting a Liverpool defender see the above section on Alisson but when you add in the attacking returns lately of the young right back then it is a shrewd move to get him in now. An 18-point haul against Watford the midweek before last was astonishing when you consider that he didn't score – THREE assists contributed to this and that now means only Mo Salah has more assists for the Reds this season. He is £1.4m cheaper than Andy Robertson and £1.1m less than Virgil van Dijk and gets my support due to his ability from set plays, which of course adds to his assist potential.
Nathan Ake (Huddersfield, NEWCASTLE, Leicester, BURNLEY, Brighton)
The Dutchman is a favourite of mine as you may know – there is something about him where I just think he should be playing at a higher level than Bournemouth; Internationalist, formerly of Chelsea, decent goals scoring record for a centre back. It is the afore-mentioned goal record – three this season so far – which makes me go for him ahead of new signing, Chris Mepham and James Simpson. Bournemouth played three central defenders against Manchester City and they may or may not stick with that in the games to come, however it is Ake who will certainly remain regardless of formation. I read Guy Sanchez's article on his perceived pitfall of taking in Bournemouth coverage but I would have though that with the run of games they have coming up and their appearance during the blank, support will come for them. Whether that turns to points, time will tell. I think I'll bring in Ake with one of my transfers in all honesty. The old romantic that I am!
Declan Rice (Cardiff, HUDDERSFIELD, EVERTON, Chelsea, Manchester Utd.)
The Englishman (in the eyes of FIFA now finally) scored the opening goal in the Hammers' win over Newcastle to register his second goal of the season. Priced at just £4.5mln and playing in his central midfield role, he is listed in FPL as a defender and as such benefits from the clean sheets points as and when they come. Combining all such factors meant he scored 15 points in his last game mirroring the 15 points he got in the London derby against Arsenal in January and has been an ever-present since Gameweek 5. I think this guy is the complete package – showing his finishing ability both on the ground (Arsenal winner) and from the set piece header against Newcastle.
Ricardo Pereira (FULHAM, Burnley, BOURNEMOUTH, Huddersfield, NEWCASTLE)
It has been said that Pereira is a fraud, a waste, a terrible transfer (all by me!) but like everything in FPL, it is owing players at the right time and for that we need patience. Looking at the statistics and latest line-up, the Portuguese appears to be a sensible choice. With 'Character' Rodgers now in charge at Leicester it may be that Pereira finds himself in the right wingback position, that he found himself in against Watford, permanently and offering an important point of attack for the Foxes. With two goals and six assists so far this season, he is the top-scoring Leicester defender with 104 points and as you can see above, he could add to that with some very favourable fixtures on the horizon. I own him – time to repay me Ricardo!
Aaron Wan-Bissaka (BRIGHTON, **BLANK**, HUDDERSFIELD, Newcastle, MANCHESTER CITY)
The Palace right back is having a dream debut season in the PL and as a result FPL. He began the season costing just £4.0mln and has missed just 286 minutes of action with 180 of those enforced through injury. That he came straight back in to Hodgson's side says it all really and marked his return with an assist against Burnley. I understand that some will not want to bring him in ahead of a blank but if you are looking for wriggle room for elsewhere and are after a defensive downgrade, the England Under 21 cap might be just the ticket.
Midfielders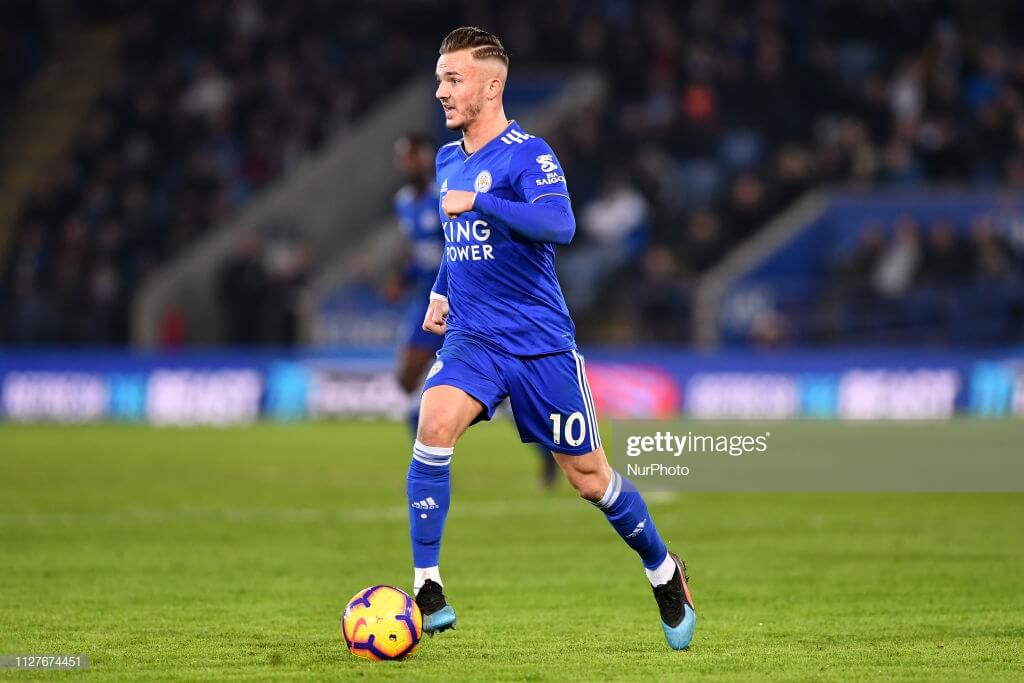 Sadio Mane (BURNLEY, Fulham, TOTTENHAM, Southampton, CHELSEA)
Appears that Sadio is the man in form in the front three at Liverpool currently as he has six goals in his last seven games, Firmino took a knock against United and Salah doesn't appear to be on it currently. Now I'm not saying sell Salah – more buy Mane if you are after cover. The last time we lost patience with Salah he ran in a hat trick against Bournemouth don't forget (if that's opening old wounds for some, then I'm sorry). I think that Mane may be a decent alternative for those looking to 'get off' their City coverage to take advantage of Liverpool playing Fulham. The Senegalese would be a very fair Captain choice for BGW31 as well. He is scoring better than a goal every two games so far this season in the league and you could see Fulham being a turkey shoot both individually and collectively – if things go the Scousers way nice and early in that match.
Manuel Lanzini (Cardiff, HUDDERSFIELD, EVERTON, Chelsea, Manchester Utd.)
The Argentine midfielder has made his return from injury featuring in the last three matches so is still getting up to speed but with Felipe Anderson aside, I don't see particularly much to get excited about in the Londoner's midfield. Even Felipe is on a barren run of just one attacking return (an assist) in his last seven matches. This is one of the smart moves IF it comes off and you're on early. Looking at his previous three seasons he has reached the 100-point mark three times and with the fixtures falling kindly and an admission recently in the press that he's nearing 100% fitness, he could be opening his account for this season soon.
James Maddison (FULHAM, Burnley, BOURNEMOUTH, Huddersfield, NEWCASTLE)
The former Norwich man has sort of tailed off latterly after garnering quite a bit of early season interest. Looking at his early season numbers it was clear that he was showing the form to endorse the hype as he had three goals and two assists by week 7. As with all other Leicester cover, it will be interesting to see how they react to the new manager being in place, but it can be sure that Maddison will play a key part both in open play where he is averaging just over two shots per game and from his delivery from the dead ball. Three very favourable home games follow and Maddy can be bought for just £6.7mln – now could be the time if you've never quite been on him.
James Ward-Prowse (TOTTENHAM, **BLANK**, Brighton, LIVERPOOL, WOLVES)
With his Beckham-esque free kick at Old Trafford of all places, JWP surpassed his most successful goalscoring season to date. That goal was his fifth of the season and meant he passed his previous best of four in the season before last. The remainder of his play is quite clear on both the eye and the stats. Every time he has scored this season he has landed some share of the bonus points. Hasenhuttl has selected him to play in every game he's managed and he's featured for the full 90 minutes on each of these appearances. It's not bad form for a player who will cost you just £5.1mln.
David Brooks (Huddersfield, NEWCASTLE, Leicester, BURNLEY, Brighton)
Even cheaper and with one more goal than JWP is Bournemouth's David Brooks. Along with those six goals, Brooks can also boast 4 assists and 6 bonus points to post a very impressive 96 points so far in his debut season. He did only return from injury in the defeat to City last week and Eddie Howe does tend to withdraw him first in a game but plenty of times this season he has already scored his owners their points before he takes his bow. I'd bet he will be back in amongst the goals and assists again before the season is out unless signing his new long-term and lucrative contract has gone to his head!
Strikers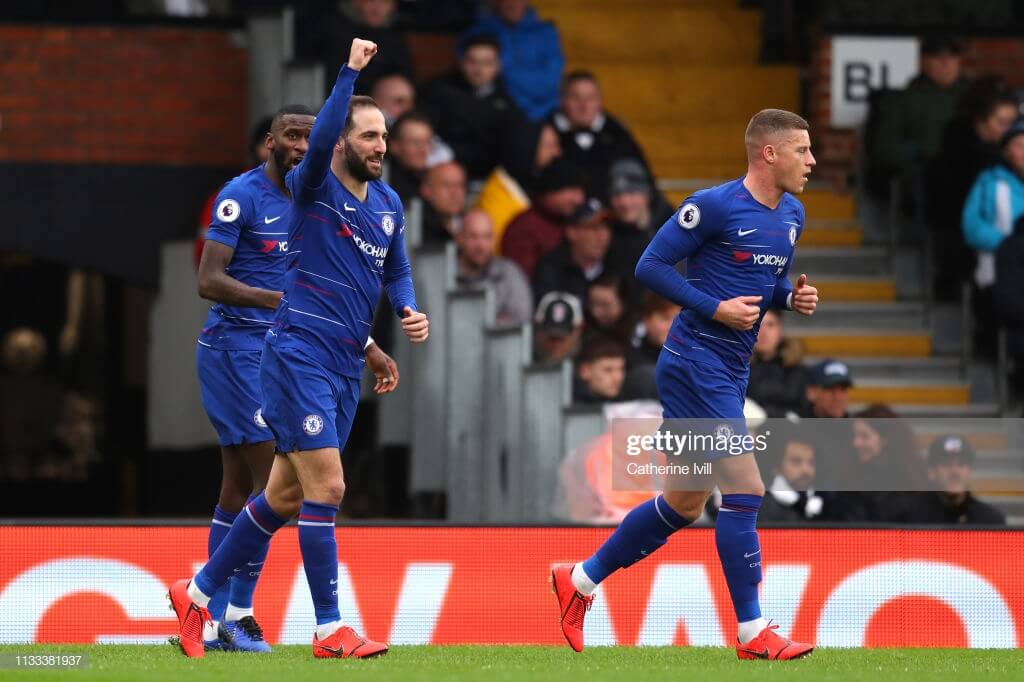 Gonzalo Higuain (WOLVES, Everton, Cardiff, WEST HAM, Liverpool)
With Chelsea you never can be sure really what you are going to get from one week to the next but the longer Higuain plays with his new teammates then you would think partnerships and understandings would form. The best thing going for this choice of premium striker is undoubtedly the fact he plays in Gameweek 31. The surrounding fixtures are maybe not the easiest save for Cardiff but for the fact he plays and that Firmino appears to not be at his best and the Arsenal strikers have Manchester Utd and then no fixture in 31, then Gonzalo could be your man. He has scored three goals so far for Chelsea in the league and appears to be first choice – two of the matches where he blanked were against Tottenham and the mauling by Manchester City, so he can be forgiven for that. I would expect Giroud to play in the European game on Thursday with Higuain starting against Wolves but check the Chelsea team on Thursday anyway for further clues.
Wilfried Zaha (BRIGHTON, **BLANK**, HUDDERSFIELD, Newcastle, MANCHESTER CITY)
Wilf is in one of these shots of form and he looks to continue that in the M23 derby on Saturday lunchtime. A lot was made of the Ivorian's reclassification for this season from midfielder to attacker and for some reason that put a lot of people off him. I can understand that to a point but looking at him now, if you consider him not ever as a midfielder, you can pick up a striker who has eight goals and five assists for sub-£7mln. The two matches Palace play after their blank in Gameweek 31 are Huddersfield and Newcastle so if you could afford to bench him for that then the next three fixtures against poor Brighton and Huddersfield sides and a Newcastle team who are hot and cold, are very enticing indeed for a man who is the main focus of attack for an in-form Eagles side.
Jamie Vardy (FULHAM, Burnley, BOURNEMOUTH, Huddersfield, NEWCASTLE)
Check for the latest injury news of course but Jamie Vardy is a fantastic choice if fit. He scored in his last two and in three of his last four and takes that confidence in to very attractive games, as previously illustrated when discussing the other Leicester players. There's no doubt he will remain the focal point of attack for Rodgers' Leicester side and at just £8.9mln offers a very enticing alternative to such other strikers in that price bracket. Big problems will arrive for yours truly if the injury proves to keep him out but as I say, buyer beware – check Brenda's (sic) conference first.
Ashley Barnes (Liverpool, LEICESTER, WOLVES, Bournemouth, CARDIFF)
Last choice today is the Burnley forward making quite a dent (literally) in the defences of the opponent. Barnes, who faces Liverpool next and will, along with his 'Large and Large' strike partner, Chris Wood, fancy a crack at big VVD in that one. After that the Clarets face successive home games; a trip to Bournemouth and then entertain Cardiff. Barnes currently sits on 94 points and has equalled last season's tally of 9 goals so far. Along with three assists as well it is now statistically his best-ever season in the top flight. I know he has been mentioned previously but I concur that at £5.7mln he for me is the best value in that category as I personally feel he is more reliable than the likes of Rondon, Deeney and Austin owing to his and Wood's strike partner combination and how Burnley utilise it, which fits his own strengths to a tee.
Summary
It appears that this week's Tips on reflection, save for the Palace and Southampton players, are featuring players from teams who all feature in BGW31. This wasn't a conscious decision and sort of proves the point that we all seem to get suckered in by the blank gameweeks. The balance between what is a 'decent' point hit and what is basically a 'hit for the sake of the hit' is where the proper gains can be made and where proven players hold their nerve.
I'm not preaching – I've been guilty of such daft transfers before – I remember buying the likes of Djibril Cisse and Andy Carroll to pad out my team for goodness sake!
So now that I've lost all respect with the mention of those names, I'll let you get back to your FPL planning.
Business time is now!
Thanks for reading Fantasy Football Tips Gameweek 30. This article was written by GP.
FPL FIXTURE TRACKER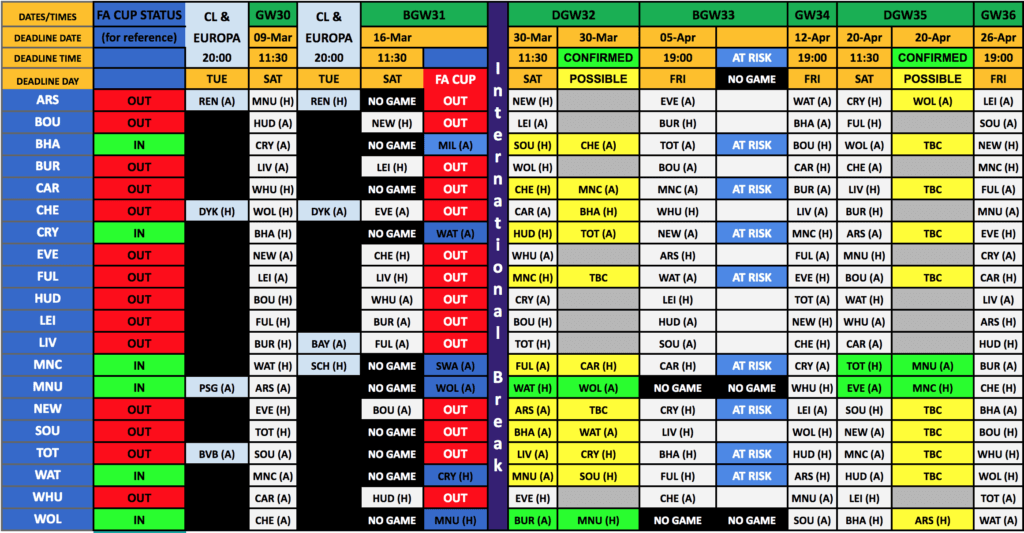 FIXTURE TRACKER LINK
Welcome to our Fantasy Football leagues section.
The League Codes for FF247 for the 2018/19 season are as follows –