Fantasy Football Tips Gameweek 5
Hello everyone and welcome to Fantasy Football Tips Gameweek 5.
I wrote my introduction copy for this article a few days ago. In it I lamented the International Break, threw in a few clichés about it being far too soon for FPL managers, and chucked in a few funnies about Luke Shaw banging his head, and how it may do more good than harm in his case. Then I read Cookies Fixtures article where he talked about the International Break in his intro, AT did likewise in his Captains article. All of which left my intro a little redundant. So here I am, a man with no intro, but in telling you why I have no intro, I have in effect given you an intro. How about we just get to the tips, eh?
Goalkeepers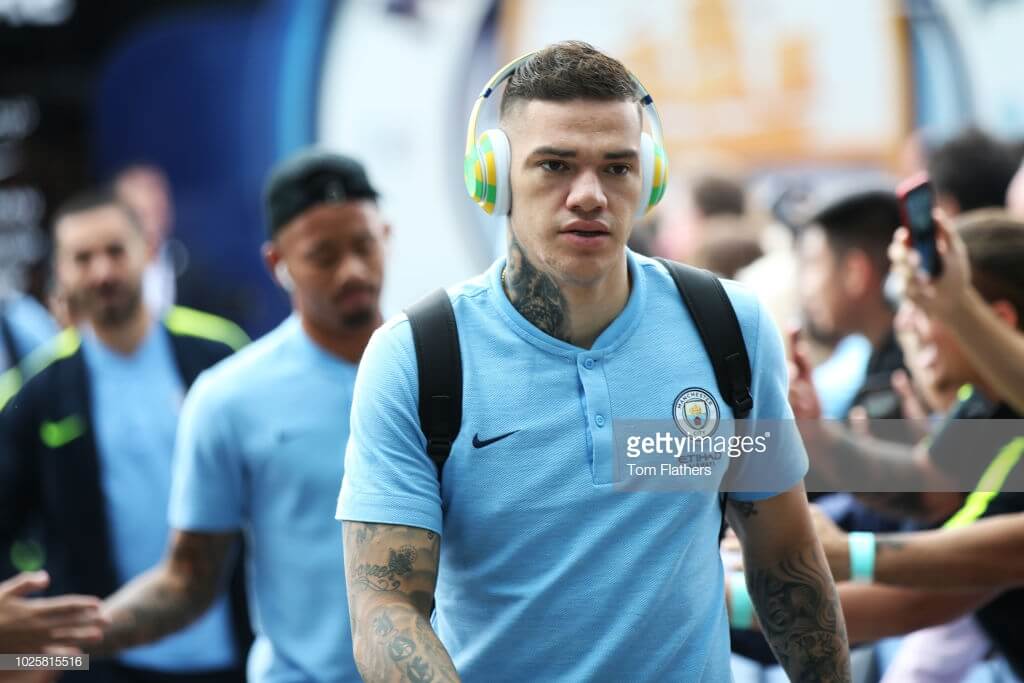 I'm not a fan of rotating keepers. I've tried it, never works. Every season I start with my two £4.5's and I invariably end up going back to a set and forget, usually a premium keeper; De Gea last season, Ederson this. Simple rules for simple boys.
So with the above in mind, this week I've picked out a keeper in each price bracket, so wether you're a 'rotator' or a 'set and forgetter', there should be something for you. I bring you the good, the bad and the ugly.
The Good
If you're going to 'set and forget' you have to go 'premium' right? Well if you do, you can't go far wrong with Ederson Santana de Moraes . Sure, he looks like someone who would steal your car, not to mention your daughters… well you get the picture, but there's no denying that the Man City keeper is a worthy fantasy asset. Not only does he play for what will likely be one of the tightest defences in the league once again this season, but we now know he gets assists too, goals may be next on his list. City still have an envious set of fixtures, lets face it we'll be saying that all season, but I do expect him to add to his solitary clean-sheet in the coming weeks.
The Bad
If you're going to 'set and forget' you have to go 'premium' right? Well no, actually. Lets face it, what's the difference between having a premium set and forget and one that is £5.0 or even £4.5m? Not a lot, well apart from a few clean sheets less, but if you choose wisely, watch the fixtures and you're keen to make savings at the back, then the right £5.0m keeper can be just as fortuitous as their more expensive rivals, from time to time at least. Kasper Schmeichelis the man who gets the nod in this bracket. Why is he 'The Bad'? Well he's only kept a single clean-sheet this season and kept just 8 all of last season. So why is he here? Well it's those fixtures. Leicester face just one of last seasons top 6 (Arsenal in GW9) in their next 11 matches, their home fixtures look good, and their away ones don't look too shabby either.
The Ugly
Oof, even I can't believe I'm going here. Just the one clean-sheet thus far, but in GW4 Joe Hart managed 10 points in a 0-2 defeat thanks to his penalty save, 7 other saves and 2 bonus points. No longer burdened with the distraction of European competition, there's a good chance we may start to see some better performances from Sean Dyche's men. If Burnley can safely negotiate Wolves(A) and Bournemouth(H) in their next two, they then face Cardiff(A) and Huddersfield(H), both of which could yield clean-sheets. I'll not be going there, but if you're a cheapskate, he might be worth a punt.
Defenders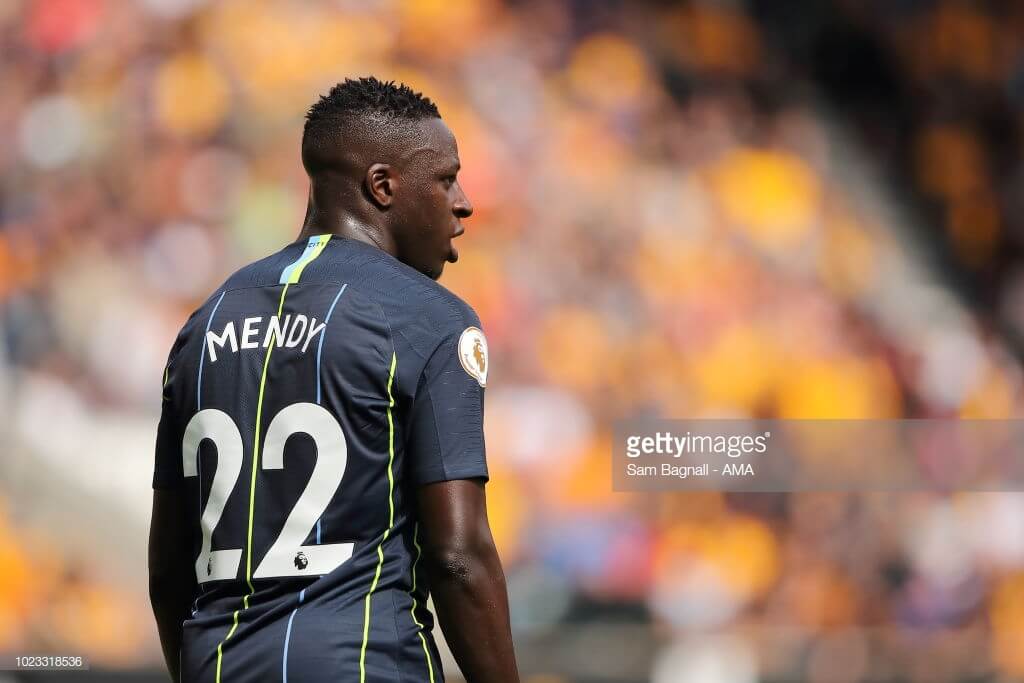 Stating the bleeding obvious…
I played my Wildcard in GW3 mainly to get in Marcos Alonso, regrets I've had a few, playing my Wildcard early? No Siree. Another Assist in GW4 takes his tally to 5 in 4 and 44pts for the season, he's also scored and has two clean sheets, with more surely on the horizon. It's not inconceivable to think he'll break the 200pts barrier at this rate. At £6.8m, Alonso is a bargain, regardless of position.
'I'm going with Trent, £6.0 is too much for Andrew Robertson and Trent could score just as well', so said one fellow in my work mini league. Well no actually he won't, but crack on mate. If you did go for TAA, I feel bad for you son, I got ninety-nine problems but Robbo ain't one. Tricky fixtures up next for The Reds, but Robertson showed in GW4 that he's more than capable of getting a return even when the clean-sheet is thrown away by your 'too cool for school' keeper.
Manchester City have kept just a solitary clean sheet in their opening 4 matches. It's not right but it's ok, because Benjamin Mendy still has 32pts on the board. Like Alonso, Mendy notched his fifth assist in GW4. With Fulham (H), Cardiff (A) and Brighton (H) up next, Mendy will have plenty of opportunities to add clean-sheets to his repertoire.
Life outside the template
Guy tipped José Holebas last week despite Watford's tricky GW4 fixture against Spurs, how right he was too. Another brace of assists and BPS takes him to 34pts for the season. Will Holebas continue his form? Well the 192k FPL managers who've purchased him over the International Break week certainly seem to think so. It's Manchester United up next, but as the song goes 'Who the f@ck are Man United?' Indeed.
Looking for a low ownership defender with a set of decent looking fixtures on the horizon and an eye for goal? Look no further. Burnley may have only kept one clean sheet, but defender James Tarkowski has already racked up 20pts thanks to goals in gameweek's 2 and 3. If going with Joe Hart is a little too much for you palette, Tarkowski could be the way to go.
If you don't fancy Burnley's chances then how about Leicester's? As I've already mentioned, other than Arsenal in GW9, the Foxes don't face another Top 6 side until GW16. Defender Ricardo Pereira already has 2 assists, despite tricky opening fixtures. With the return of old rat face, there's every chance Pereira will add to that tally and throw in a few clean sheets to boot.
Defensively Wolves haven't looked too bad this season, they were finally rewarded in GW4 with their first win and clean sheet. £4.0 defender Ryan Bennett is getting a lot of attention this game-week; almost 70,000 managers have brought him in thanks to his bargain basement price. If however you want more bang for your buck, I suggest you splash the extra £0.4m and go for his teammate Matt Doherty . In GW4 he was amongst the top 5 defenders for big chances created, shots inside the box and final third touches, no surprise given the advanced position he often operates in. With a decent run of fixtures through until GW11 a Wolves defender could be frugal back up when one of your big hitters is inevitably rested or rotated.
Midfielders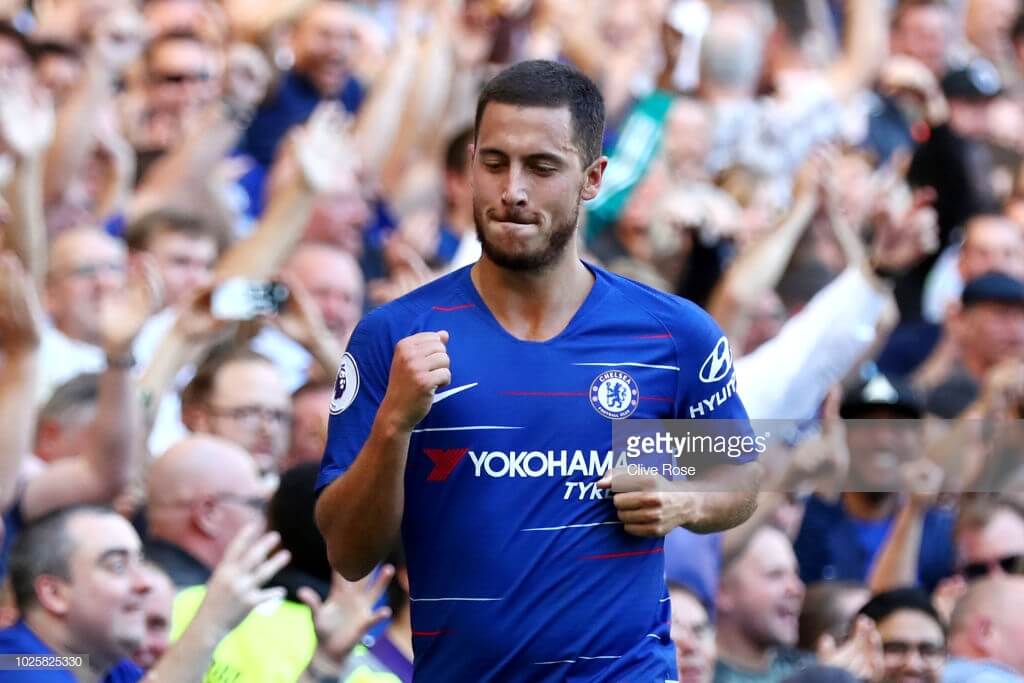 With games against Tottenham, Chelsea and Man City in their next 4 some people may have considered dropping their Liverpool assets, well I have both Sadio Manéand Mo Salah and neither will be leaving my team. Mané is deservedly getting the plaudits and another goal in GW4 see's him second only to Marcos Alonso for overall points. My tip? If you have them don't bin them, and if you're on a Wildcard keep one if not both, because 'shoulda woulda couda' are the last words of a fool.
However, if you do choose to drop one of the Liverpool men, then you must surely be doing it to squeeze Eden Hazard into your team. Another player tipped by Guy in GW4 (I'm not copying honest!), Hazard picked up another 11pts thanks to a goal and maximum BPS in GW4. He's pushing 20% ownership and despite facing Liverpool and Manchester Utd in Gameweeks 7 and 8, Chelsea have an attractive set of fixtures that stretch through to GW13. If you're brave and have no other issues you could even play the Hokey Cokey with him and Salah over the next few weeks, the thought has crossed my mind.
Early investment in Manchester City's midfield has proved to be as frustrating as predicted. Bernardo Silva was flavour of the month in GW1, that didn't last, KDB got injured, Mahrez has been crap and Sane can't even get in the squad. So it's with slight trepidation that I make my next suggestion. David Silva has started the last three, and although he picked up a solitary 2pts against my lot in GW4, he still had more shots on goal, shots in the box, penalty box touches and created more chances than any other player at the Etihad. With just a 6.8% ownership and games against Fulham(H), Cardiff(A) and Brighton(H) in City's next 3, Silva could be one hell of a differential. Get him early before we all want him.
Whilst Aleksandar Mitrović has grabbed the headlines for Fulham in recent weeks, André Schürrle has been quietly going about his business with a goal in each of his last 2 games. It's Manchester City up next for the Cottagers, so you may want to hold off on this one, but if you don't own Mitro then at £5.9m Schürrle could perhaps 'cover' Mitro's points, well some of them anyway. A quick look at the stats shows that other than the 2 extra goals Mitro has scored, there's not that much between them; shots per 90 – 5.4 to Mitro's 4.5, Shots on goal – 14 to Mitro's 18. With a 4.8% ownership he's could be another great differential if you're looking to stay one step ahead of your mini leagues.
Have Mitro and not keen on doubling up? Well how about Leicester's James Maddison? The former Norwich man has successfully made the transition from Championship to Premier league and has passed 'the eye test' from the off. With a goal and assist so far this season, the imminent return of Jamie Vardy, and a favourable fixture run, Maddison could be yet another (yup you've guessed it) great differential with just 3.2% ownership at the time of writing.
Forwards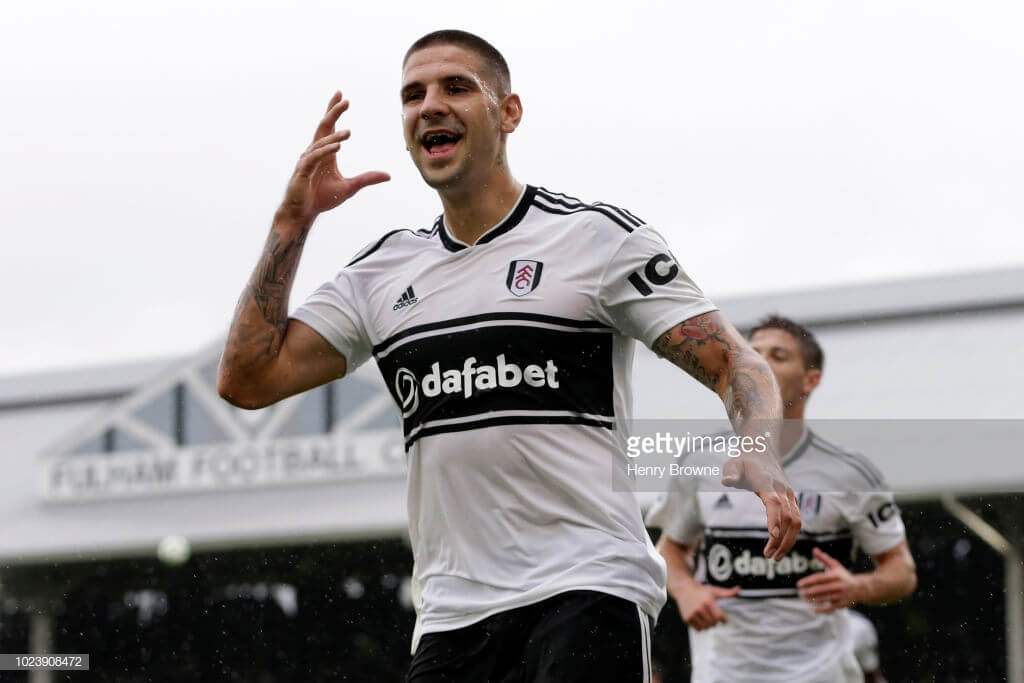 I'm going to assume you all have Sergio Agüero, if you don't then I'm sure you have your reasons. Agüero (51.3%) could soon overtake Mo Salah (51.6%) as the highest owned player in the game. We all know what he can do, if you went with Aubamayang back in GW1 I feel your pain, lets just assume you've rectified that and move on, and if you haven't, might I suggest you do so.
I love Mitro. No not our very own RMT loving Gooner Mitro (although I'm very fond of you too). I am of course talking about everyone's favourite Serbian; Aleksandar Mitrović. I loved him at Newcastle, he divided opinion, half the fans loved him, the other half thought he was a shite. I'll be honest though, as much as I loved him I didn't think he was that good. I didn't even consider putting him in my GW1 squad, I wish I had. It's 4 games, 4 goals, an assist and 3 Bps. He sits just a point behind Sergio Agüero, but a whole £4.6m cheaper. He wont score every game, but I have a feeling he'll offer tremendous value over the course of the season.
There's a rat in me kitchen, what am I gonna do? That's right folks it's the return of old rat face himself; Jamie Vardy. Vardy started the season with a goal in the 2-1 defeat at Old Trafford in GW1, he then went and got himself sent off in GW2. Pillock. With everyone focusing on the best budget strikers, I reckon Vardy is flying under the radar; his £3.1% ownership certainly seems to confirm this. He's already dropped to £8.9m, which could be a canny buy for a player on penalties and a favourable run of fixtures that run all the way to GW16, do you want to go party?
That's all folks. I wish you all the very best in GW5, may your arrows be green and your FPL weekend a happy one.
Thanks for reading Fantasy Football Tips Gameweek 5. This article was written by Rosco
FPL FIXTURE TRACKER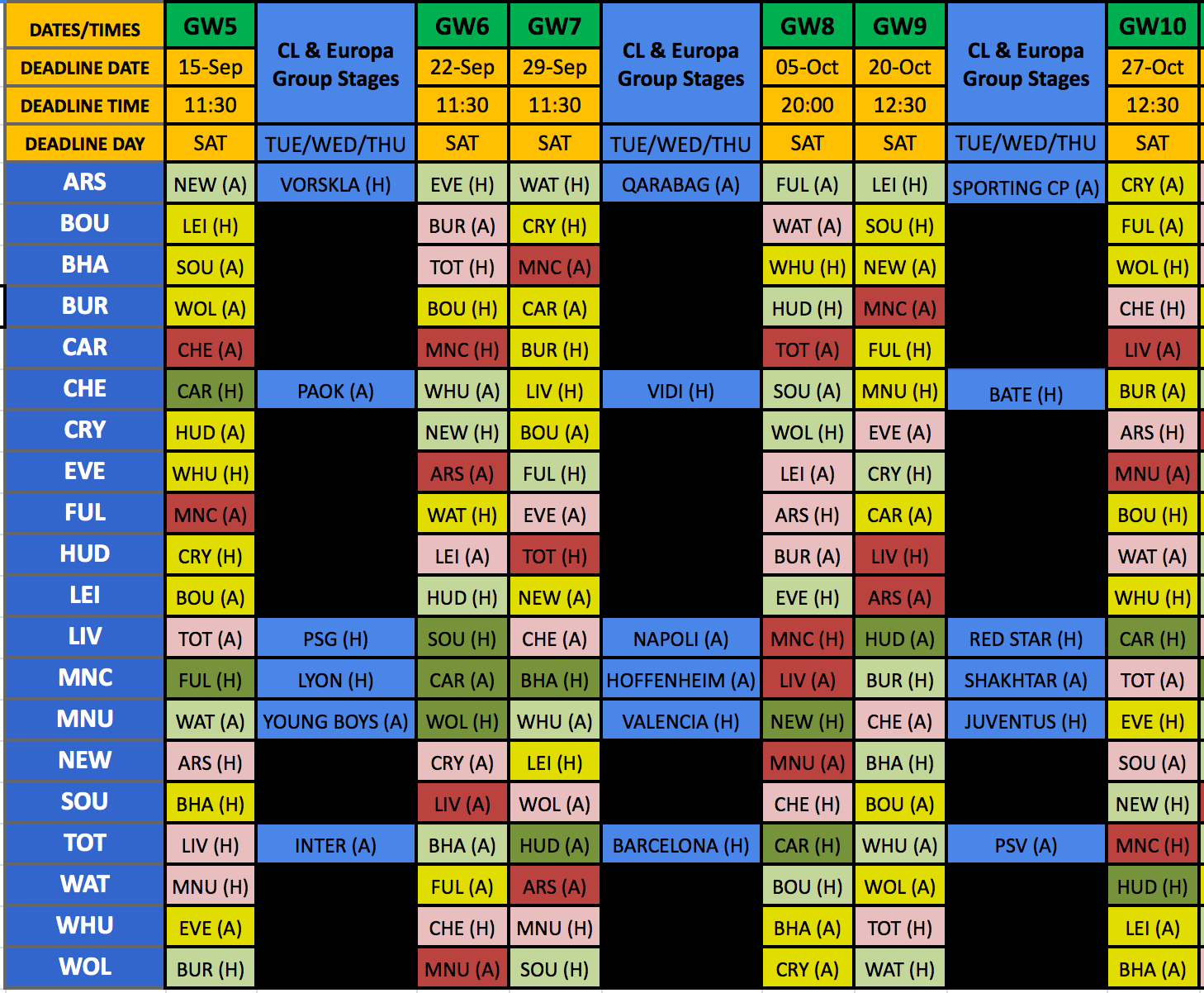 FIXTURE TRACKER LINK
Welcome to our Fantasy Football leagues section.
The League Codes for FF247 for the 2018/19 season are as follows –
Thanks to our friends Follow @ff_surgery and please give them a follow.