Fantasy Premier League Intro 2018/19
Welcome to Fantasy Premier League Intro 2018/19. As most of you are aware, FPL has been live for a couple of weeks now, but due to England's surprising progress to the semi-finals and many of you playing both the Fantasy World Cup game and our very own Predictions Competition we have delayed any FPL articles until today. It's full speed ahead now though as we look forward to the start of the season which kicks off on Friday 10th August.
If you've not been with us over the summer then we hope you feel refreshed and renewed and enjoyed some fantasy-free time. We extend a particular welcome to our new friends who have migrated over from Fantasy Football First – we hope you feel welcome and at home with us.
The purpose of this article is kick off FPL but also to provide you with all the necessary links that you will need…
FPL LEAGUES
First things first and some housekeeping – please be sure to join the main FF247 league here (autojoin link) League Code: 1581-751
There is a 'Regulars' league too but for access to this you need to contact Elle via elleffcee@gmail.com
This one is specifically for those who join in on the site conversation on a daily / weekly basis. Please respect that criteria before applying and wasting Elle's time and ours.
FPL RULES
The rules for the game are simply as per last season – you have two wildcards to use, one in the first half of the season only and one to use in the second half of the season only. The other chips also remain the same – namely Triple Captain, Bench Boost and Free Hit.
So really it's just time to start building your team if you haven't already. No doubt the tinkering will continue right up until the GW1 deadline as players impress or not as the case may be, in preseason friendlies.
PRE-SEASON FRIENDLIES
Usually we run an article and ask people to get involved and cover the friendlies with any info they can gather. And it's usually fun but in all honesty it's usually also a bit messy and difficult to refer back to. This season we have one link that you will need need for all such info, courtesy of Mito –
Here you will find all the pre-season info you could ever wish for in one place – line-ups, scorers, assists, match info, sarcastic comments….
FPL FIXTURE TRACKER
(It's scrollable btw, just swipe left or right)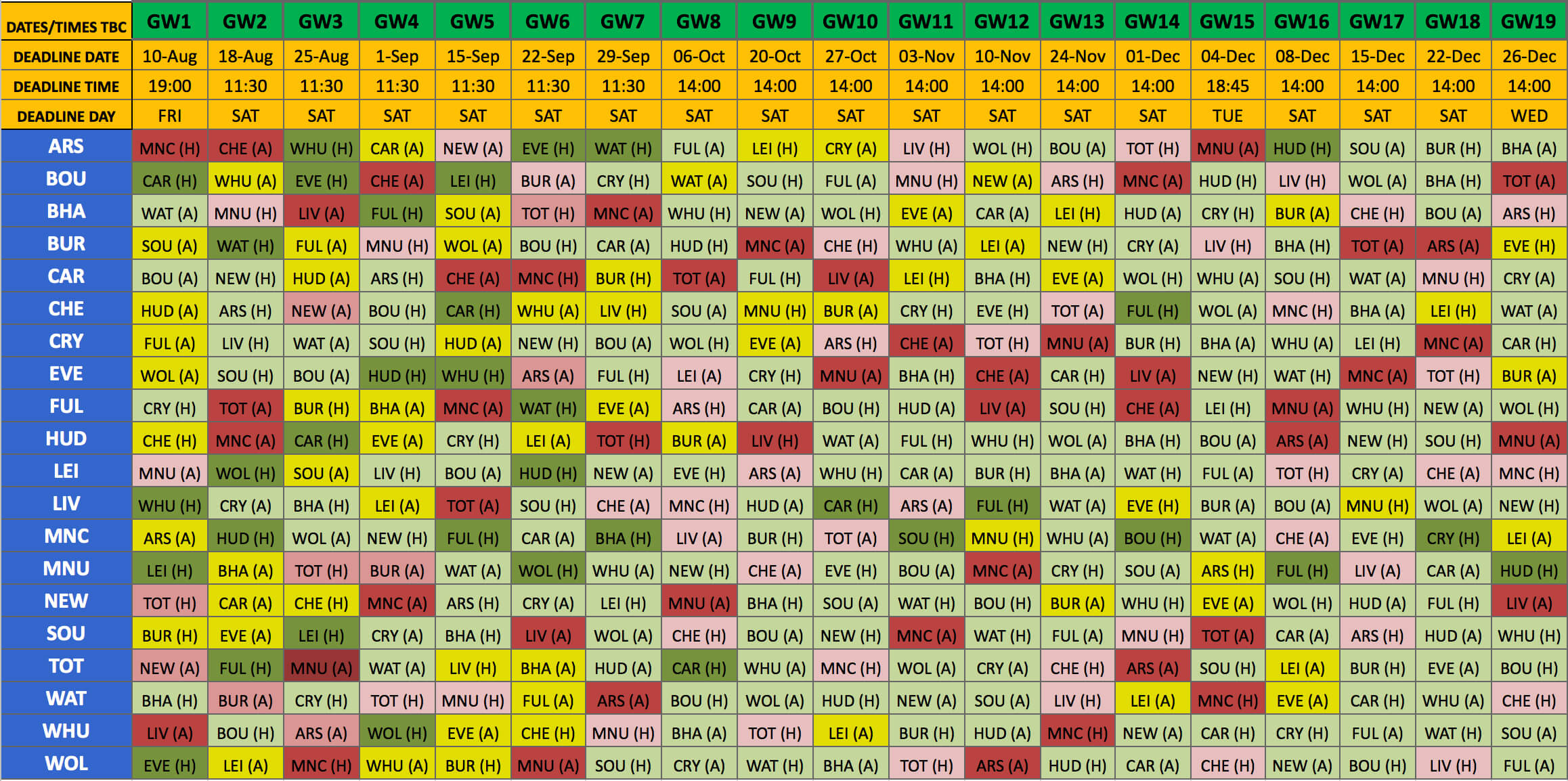 FIXTURE TRACKER LINK
It's been a busy summer already with Arsenal, Everton, West Ham and Chelsea appointing new managers, Manchester City adding to their already dominant squad, Man Utd continuing to splash the cash and Liverpool trying to protect Karius by beefing up their midfield. Spurs may even have a new home soon.
And FPL wise, this is the place to discuss strategy, learn about the promoted teams and their players while in the days and weeks to come we'll have plenty of articles, interviews, player analysis, Bore Offs, Tips, etc, etc.
So be sure to get involved in the discussions, the RMTs and the banter as we look forward to another season of Fantasy fun!
The League Codes for FF247 for the 2018/19 season are as follows –
[/vc_row] [/vc_row]
Thanks for reading Fantasy Premier League Intro 2018/19. This article was written by Cookie