FF247 Fantasy Football Site Team GW10
Welcome to FF247 Fantasy Football Site Team GW10. Slowly, slowly catchy monkey. Another small green arrow but again it is progress so as ever we shall take it. We managed a relatively acceptable 46 points last week, 3 above the overall average and 4 above that of the top 10k. it meant a rise of about 16k up to 104k overall and leaves us on 555 points.
Truth be told only three of our players managed to get more than three actual points, which whilst disappointing was very representative of the scene across the board. Mendy and Robertson got 18 between then and Captain Kun got his now seemingly customary 1 goal, 12 points and 65 minute appearance! There's really not a lot else to report on so let's move onto this week's meeting and see what (inevitable) skulduggery occurred this time… We had 1FT to play with and a sizeable bank of £2.7m.
Last Week's Result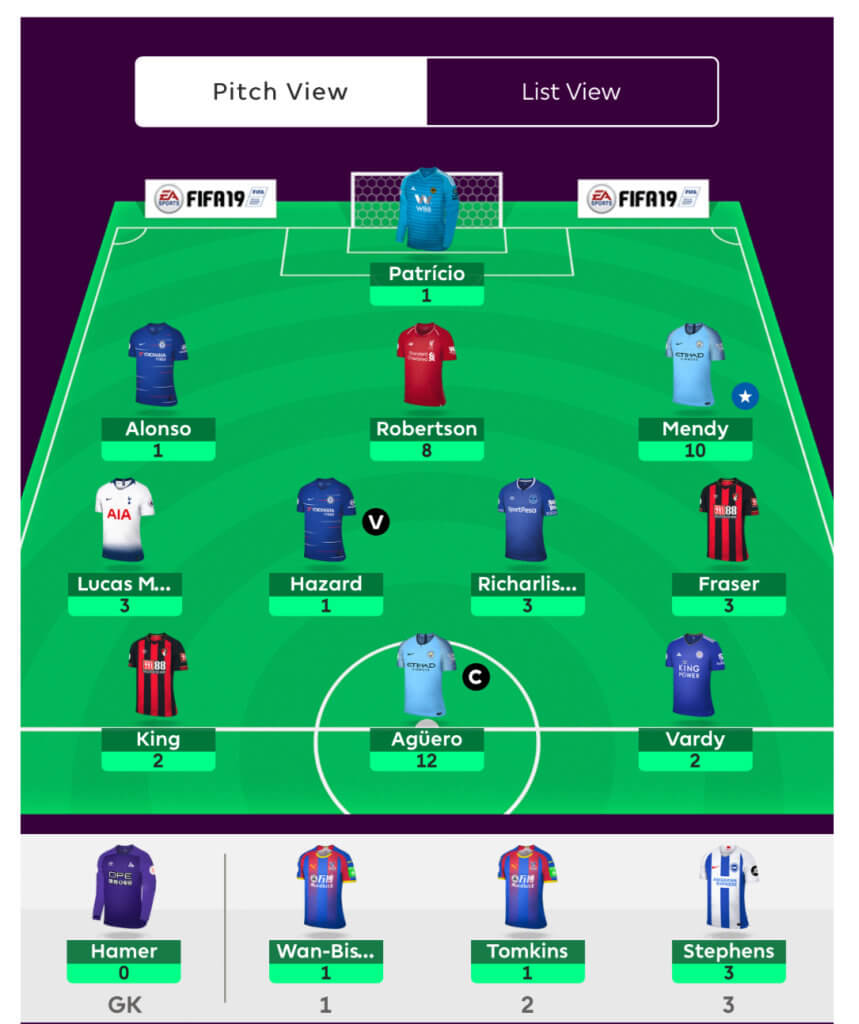 This week's transfer decision…
Whilst we do enjoy a good debate / argument sometimes it's simply a relief to come to a quick and easy agreement and that's what happened this week….
With Mo Salah seemingly coming back to life gradually and with Cardiff at home on this weeks menu he seemed the obvious target. Now ok it only seemed like yesterday that we were more than happy to dispense with Mo but we are neither too proud nor too stupid to recognise when a player is turning a corner and likewise that we should U-turn in tandem. And so getting him back was the priority but the how was a bit more difficult, at least without a hit, as the only player we could sell straight for him was Hazard. Which isn't massively preferable given that he plays a Burnley team who just gave up 5 away at City. The fact that Burnley are at home dilutes that impact somewhat though. Salah having both Cardiff and Fulham at home in 2 of his next 3 does seem like either (*delete as applicable) a no-brainer or a hide behind a big couch thing.
As for the voting we had 3 immediate definites, 1 querying alternatives but at the same time admitting that he was comfortable enough knowing he already owned him and 1 suggesting Vardy to Firmino as another option.
We shall probably look at how to engineer Hazard back in there alongside Salah in the coming weeks but for now we feel that this is our best option, especially as we will almost certainly captain him both this week and against Fulham, as will a good majority of other managers!
To confirm we have SOLD EDEN HAZARD & BOUGHT MO SALAH
The Team In Full…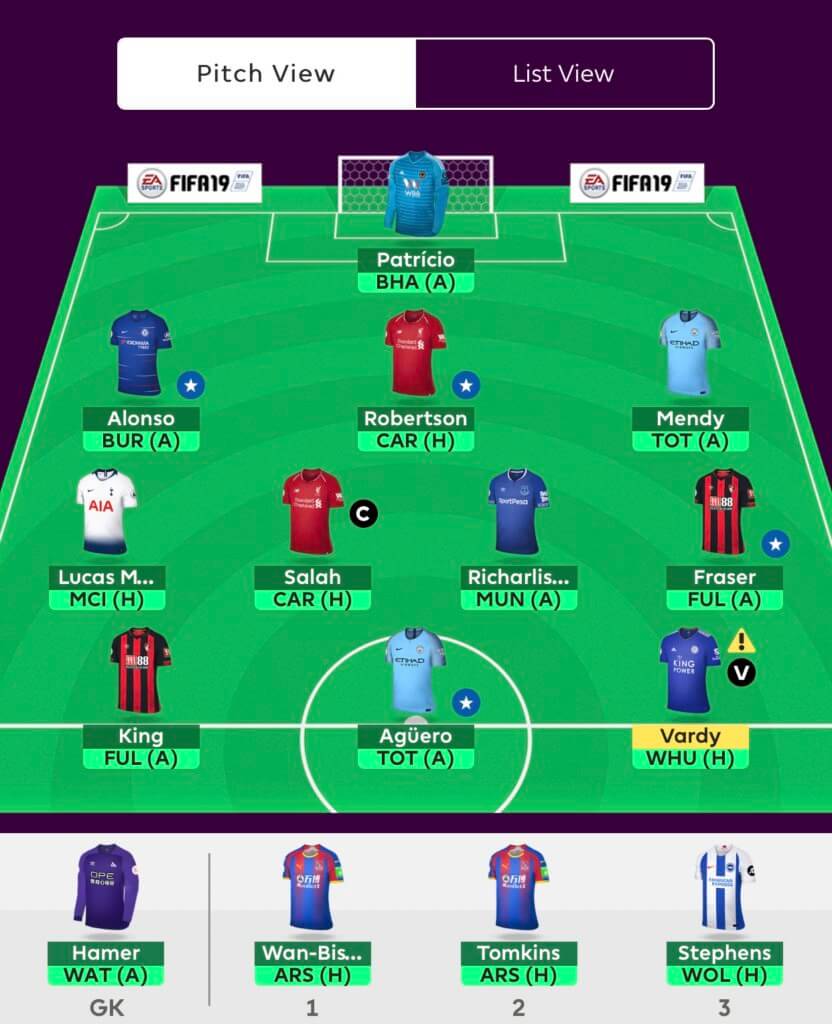 Our Captain is Mo Salah and our Vice-Captain is Jamie Vardy
We would repeat what we said two weeks back when we bought Kane with the intention of captaining him against Cardiff at home but we don't want to curse this one too!
Should Salah fail to appear for some reason then Jamie Vardy will be our trump card.*
You can follow the site teams progress all season by clicking here
*Disclaimer. And yes we did indeed simply pick Vardy as our Vice-Captain so that we could shoehorn that stinker of a line in there! (It was a split vote at the time of going to press and that was the tiebreaker).
Thanks for reading FF247 Fantasy Football Site Team GW10
FPL FIXTURE TRACKER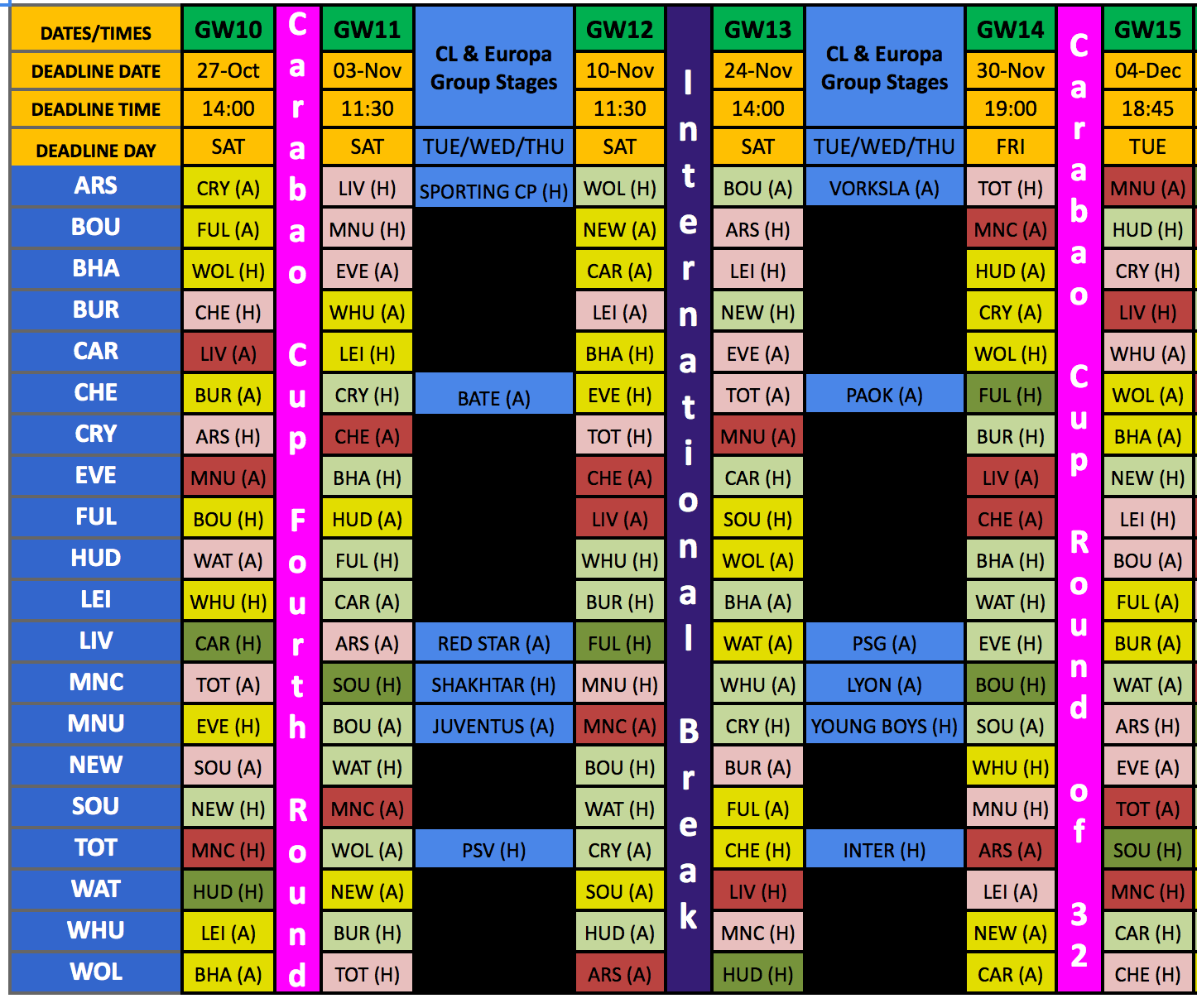 FIXTURE TRACKER LINK
Welcome to our Fantasy Football leagues section.
The League Codes for FF247 for the 2018/19 season are as follows –
Thanks to our friends Follow @ff_surgery and please give them a follow.