FF247 Fantasy Football Site Team GW16
Welcome to the FF247 Fantasy Football Site Team GW16. Following consecutive red arrows in GWs 13 & 14 we managed to claw our way back up the ranks with a final score of 68 in GW15. This comfortably beat the average of 45 and saw us climb back up to 36,483, our best rank of the season so far.
With our defence and keeper returning just 3pts between them we were largely indebted to Captain Kane and Private Fraser who contributed 12pts each (doubled for Kane) with Richarlison not far behind with 10pts. Further solid performances from Jimenez, Sane and a late Salah assist managed to largely negate Arnie's 0pts!
Last weeks result in full…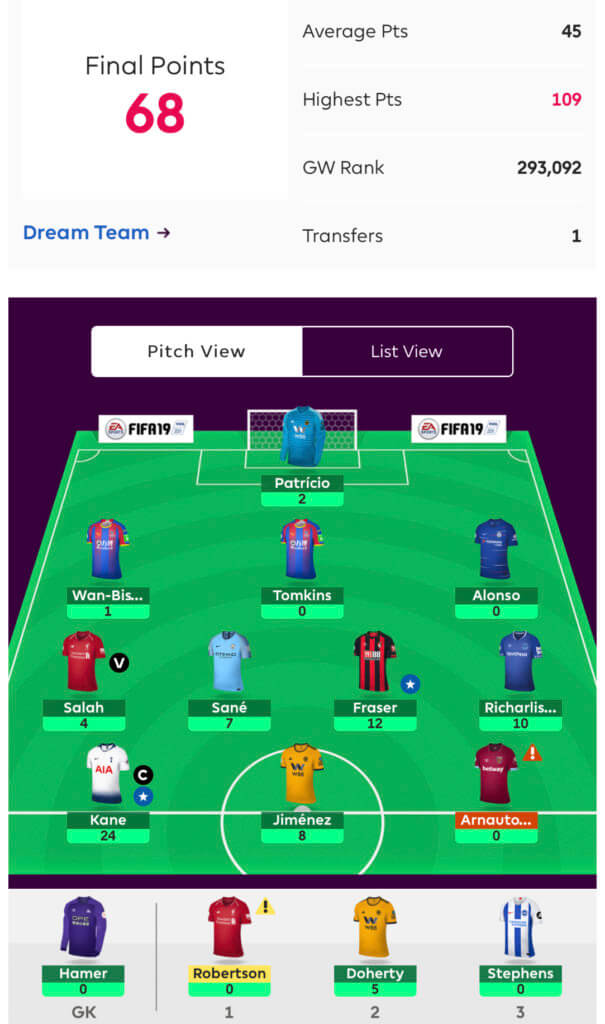 Happy with our progress we march on confidently into GW16, but now in search of an Arnie replacement, and with our wildcard still to be used. Could this finally be the week….
This weeks transfer decision(s)
No.
The wildcard lives on, burning a hole in our pockets while at the same time we have taken a hit to remove Salah! There's logic there somewhere.
Arnie's (latest) injury and free scoring Arsenal's fixtures were the caveat for such an extraordinary course of action. Sterling coming in is hardly a bad option, especially as he had a good rest in midweek. Arsenal's current run of form along with their imminent fixture schedule focuses the mind on them really and hence we made one of their forwards a priority to replace Arnie. We could have simply taken Wilson in but his fixtures turn south whilst Salah's form is not explosive enough to justify either his price tag or his place instead of Sterling in our team any longer. And so it's another week and another City mid added, feels like we shall keep on doing this until we have them all!
In truth we would probably have preferred Aubayemang to Lacazette but funds dictated otherwise and with Lacazette likely to return the starting line-up we're comfortable with the Frenchman. (That could come back to bite us, as could Salah of course c'est la vie).
And so to confirm we have… SOLD SALAH & ARNIE AND BOUGHT STERLING & LACAZETTE
Our Captain is Lacazette
Straight in the team and awarded the armband. Giving a Frenchman this sort of responsibility may be considered reckless, nay insane. But with the Gooners at home to Huddersfield, what could possibly go wrong? Just in case Monsieur Lacazette runs away never to be seen again, Kane is our vice.
Our team in full…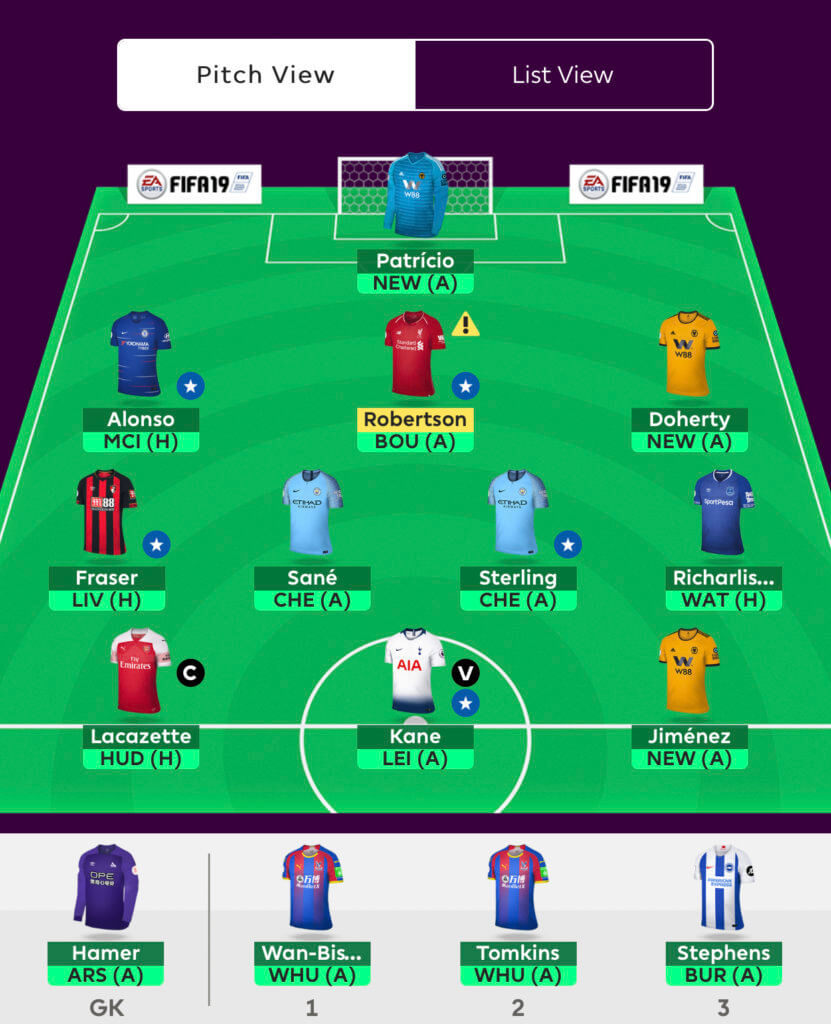 Thanks for reading FF247 Fantasy Football Site Team GW16
FPL FIXTURE TRACKER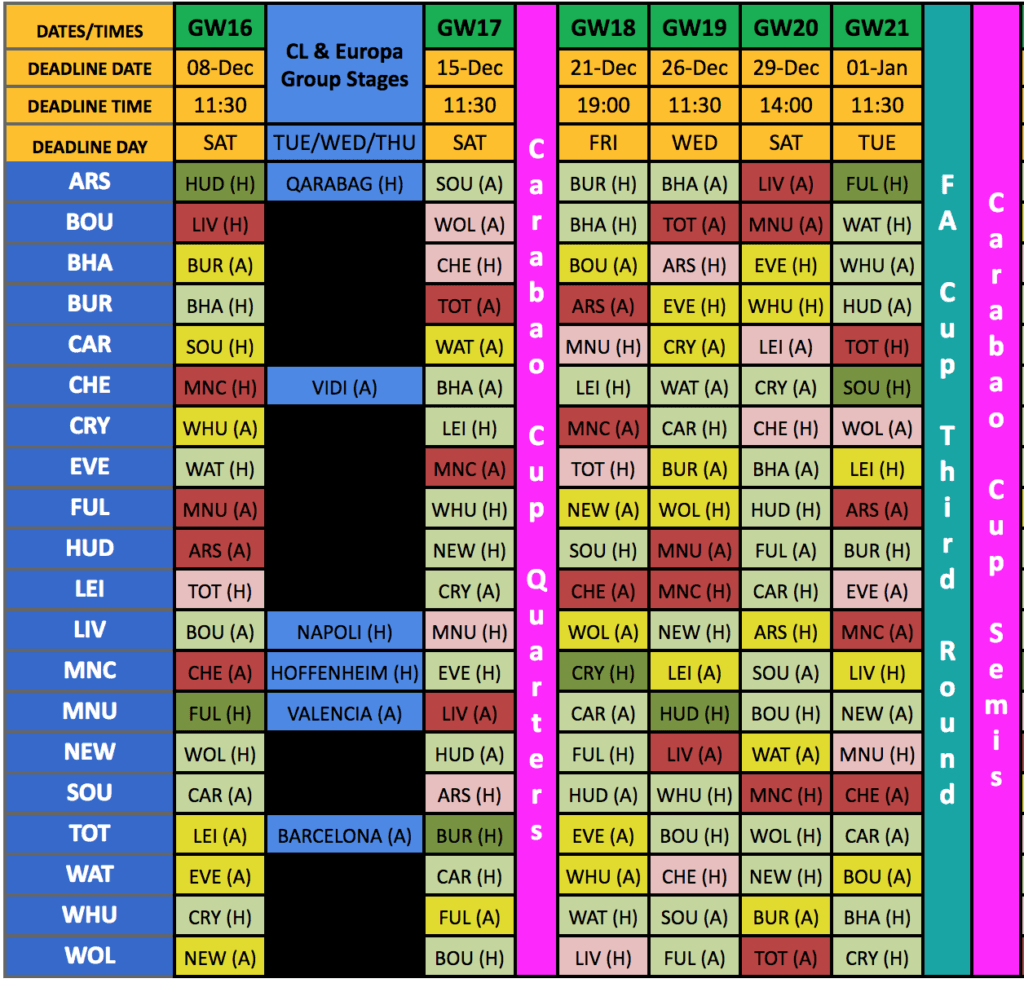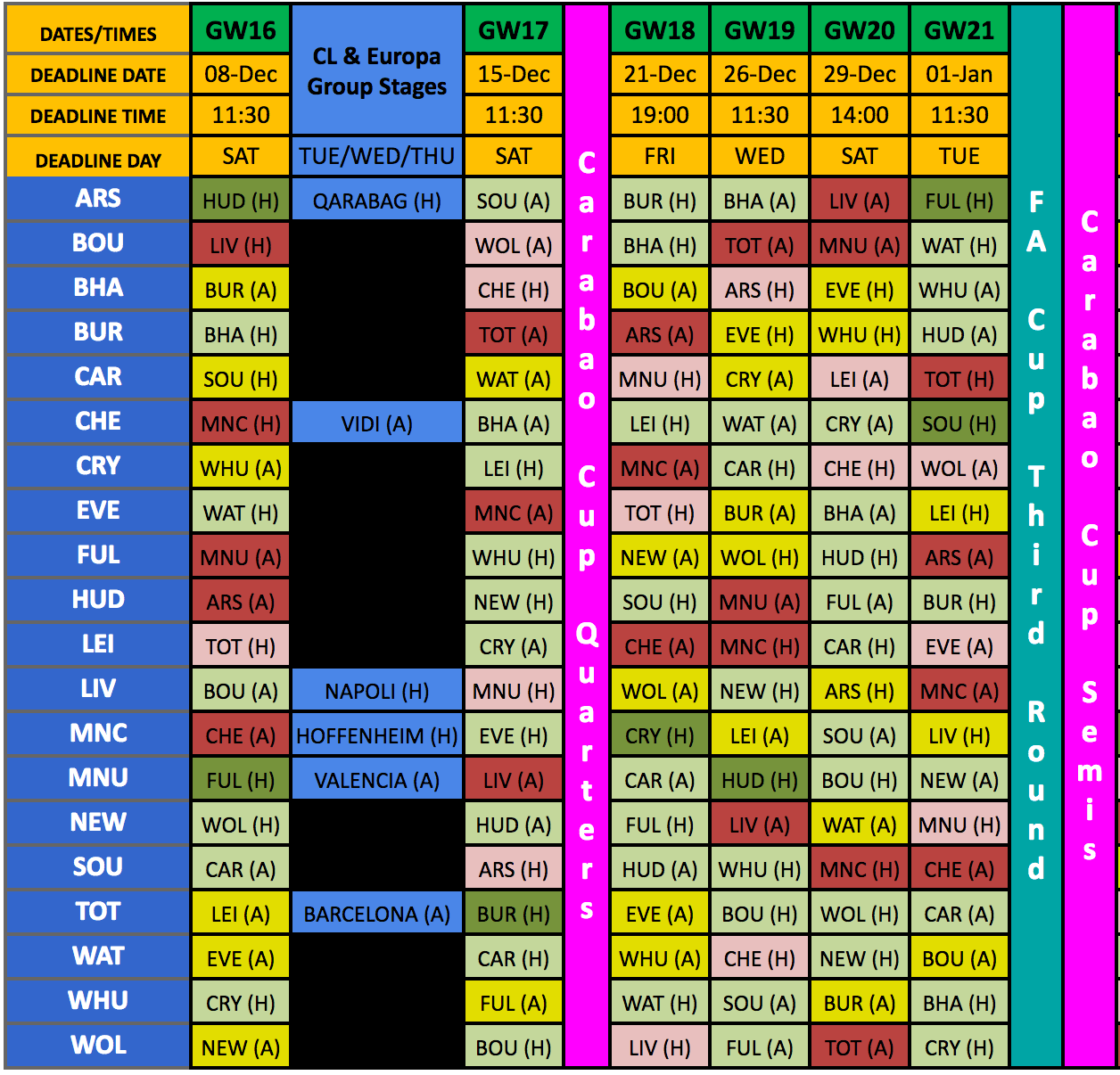 FIXTURE TRACKER LINK
Welcome to our Fantasy Football leagues section.
The League Codes for FF247 for the 2018/19 season are as follows –
Thanks to our friends Follow @ff_surgery and please give them a follow.