FF247 Fantasy Football Site Team GW8
Welcome to FF247 Fantasy Football Site Team GW8
Don't panic…
When McGinn is your joint top scorer on 8 points and he isn't even your captain you could be forgiven for panicking. But, alas, it's all relative, and most people were in the same boat this week.
Our new signigns Mings and Abraham proved to be unispired choices as they combined for a grand total of 3 points. Elsewhere we had Sterling on 7, Mount, Pieters and Soyuncu all with 6, Salah on 3, Pukki on 2 and Pope on 1. Our captain (Aguero) didn't even start the game, although he did come on and notch a belated assist.
All that left us on 50 points, 1 below the average, and an inevitable red arrow, our first of the season. It knocked us back about 20k in the ranks and we are now at 61,495th. It happens… don't panic.
Our GW7 Result…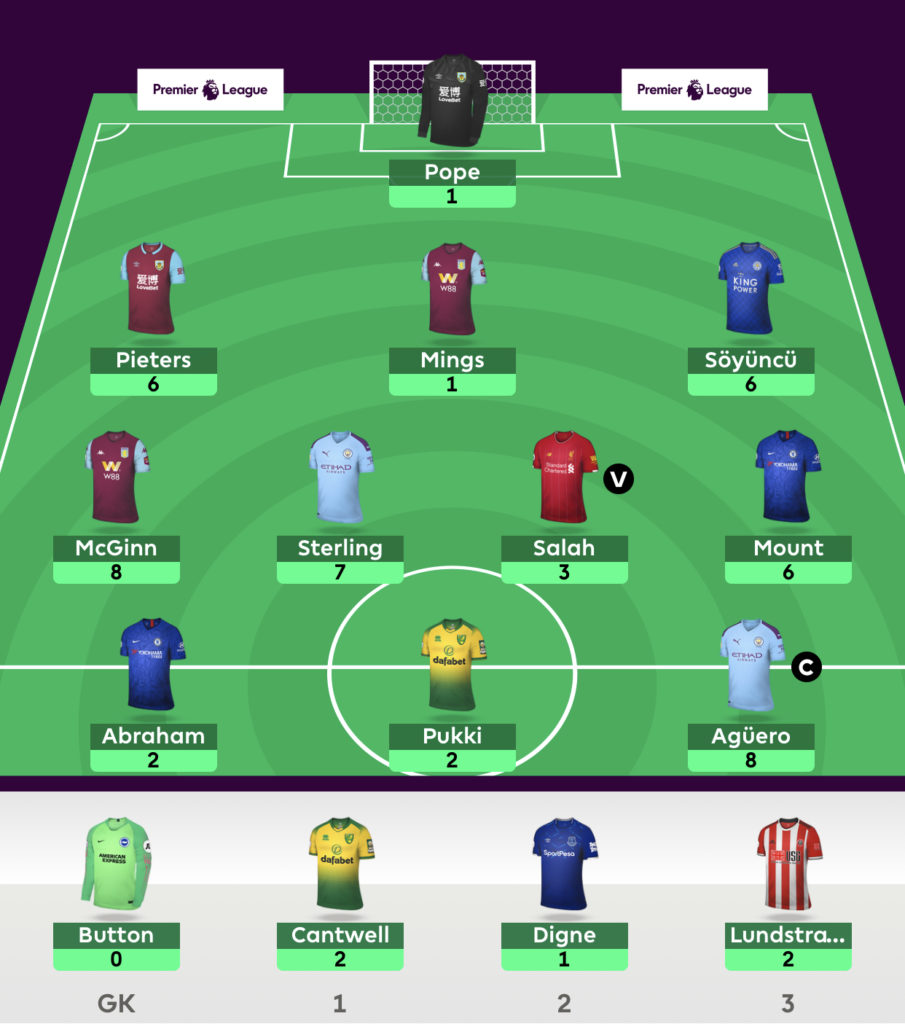 Let's go see what was decided this week…
Our GW8 Transfer(s)
Boringly but probably very sensibly we have unanimously decided to hold our transfer this week. As you can see our team looks decently set up for GW8 and having 2 free transfers for after the international break may turn out to be very useful.
To confirm then we have held our free transfer
Captain – Raheem Sterling
With Sterling getting a partial rest in midweek we expect/hope (delete as appropriate) Pep to play him on Sunday, while we do not have the same level of confidence that Aguero will be as lucky! But we live in hope!
With Wolves having faced a long and tricky Thursday evening in Turkey, albeit a winning one, we would expect City to come out flying with or without KDB.
Salah is our vice captain, just in case we get Pepped!
Our GW8 team in full…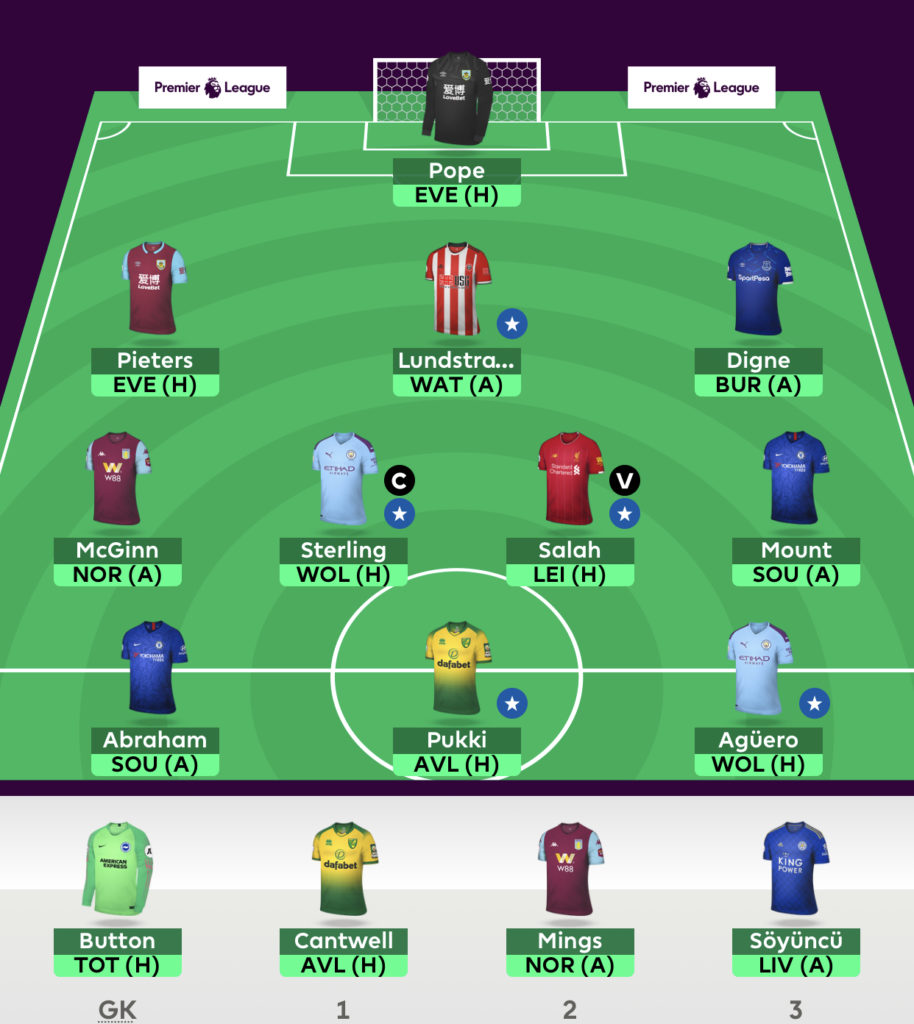 Should you wish to follow the FF247 Site Team's progress you can do so here.
Thanks for reading FF247 Fantasy Football Site Team GW8
FPL FIXTURE TRACKER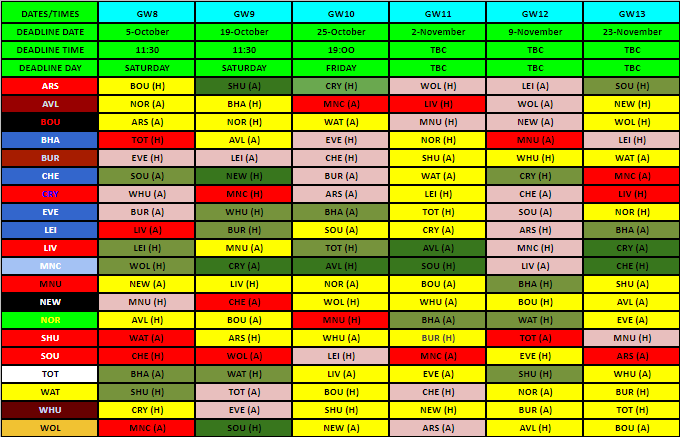 FIXTURE TRACKER LINK
Fantasy Football 247 League Codes: