FPL Captain Picks Gameweek 26
Welcome to FPL Captain Picks Gameweek 26
Last week we had a bit of a DGW taster, the hors d'oeuvres to this week's full on banquet, if you will. A dress rehersal. A practice run. You get the picture. Only it was also for real, just that the choices were much more limited, and perhaps less extravagant in their offering.
As it went, three quarters of our panel went for a doubler, one without. Could it prove to be a lesson, or at least a pointer to the importance of filling up on DGW players this week? Let's go see how they fared…
= 1. Swirly – Bruno, 24 points.
Our only SGW captainer claimed joint top spot with 24 points, we have put him top of the pile as he did it in one whole game less. The reality is that he was overall more productive too.
= 1. Rosco – Raphinha, 24 points.
Joint top, but as we say it took a whole game more to achieve it. Had the silly sausage not taken his shirt off to celebrate (Raph, not Rosco) he would have claimed top spot with 26. But he did, and he didn't.
3. Init – Bamford, 16 points.
A disappointing return over two games but did at least notch that now customary goal.
4. Kop – Ings, 6 points.
Perhaps a salutary tale about picking a 'nailed on' DGW'er, who is seemingly ever so inportant to his team, only to see him not only blank but also be benched for one of the games.
Will this week's panel go all out on DGW'ers or will one sneak in a lone ranger…
Smash – Bruno Fernandes v Chelsea (A), Crystal Palace (A)
Why always me? This isn't the first time I am writing about this guy and won't be the last. I picked last here and I was surprised no-one took Bruno as he might just be the best option. Bruno Fernandes just always finds a way to get FPL points, he's like a magnet for them. He's the best asset in the game and what's more he has a double GW away to Chelsea and Palace. Since Bruno arrived in the Premier League he has 307 FPL points. Next on the list is Salah at 248 FPL points. That's how good Bruno has been.
Recent form for Bruno has been spectacular; he has 17 points vs Saints, 7 vs Everton, 9 vs WBA and 12 points vs Newcastle. The guy is in red hot form. Last 6 game weeks he's top for big chances created, 4th for chances created (behind Luke Shaw) second for goal attempts, second for xA and 6th for xG. Bruno really is the consistent option. This weeks fixtures are a tough looking game against Chelsea, but you would not be surprised to see Bruno return in thar, and a fixture against one of the worst teams on current form in the league Palace. This is where he could really score big points. Last 6 game weeks Palace and Chelsea have conceded a combined 12 goals, while to make a comparison to Kane and Spurs opposition Fulham and Burnley have conceded 13 goals. As you can see there is not much in it so maybe it's worth considering the better player. Bruno is just like the Alex Ferguson United team; he will always find a way to get the job done. That's what you want from a captain for your FPL team!
Init – Harry Kane v Burnley (H), Fulham (A)
This could be a tough sell. It shouldn't be given their fixtures, but their current form definitely says otherwise. It's one win in six now for Spurs and in those games they have managed to score 1, 0, 0, 2, 0 and 1.
The games themselves, on paper at least, shouldn't be too difficult, but Spurs seem to be hell bent on making everything difficult at the moment. It's Burnley up first, at home, and The Clarets have conceded 16 on the road in 12 games, which actually isn't that bad. Spurs have scored 17 in 12 at home, which actually isn't that great. This is going well… Then it's Fulham away who have conceded 17 in 13, which again isn't that bad. Spurs have scored 20 in 12 on the road, which is actually ok, and makes them the joint 6th best in that respect.
So now that I have seemingly done my best to talk you out of it, what about the man himself? Well, he did miss 2.5 of those previous 6 games, scoring on his return to PL action in the sole win vs West Brom. Overall he has 13 goals and 11 assists. He is the 4th best FPL points scorer, with 155, behind only Bruno, Salah and Son with an average of 7 points per match.
Would we be surprised to see Kane score a few and grab a couple of assists over this pair of games? Probably not. Conversely would we be surprised to see him crumple to the floor in the first 10 mins of the Burnley game? Probably not…
Swirly – Jamie Vardy v Arsenal (H), Burnley (A)
I'll begin this appraisal of Vardy by holding my hands up for two things. Firstly, Kane is most likely going to be my captain this week and, secondly, Leicester's attack will be diminished with James Maddison looking unlikely to play. However, my job is to big up the Foxes' number nine and there are still plenty of good reasons to entrust the FPL armband with him this week – as you'll see from the length of this appraisal!
Having already scored 12 and set up nine others this season, the man who turned down a move to one of the teams he plays this week is over half way on the journey to beating his previous record of 24 and eight respectively in a campaign. Sure, we're on Gameweek 26 now, but he's actually only started 18 games, having entirely missed four. In the time from Gameweek 1 to his most recent injury which happened in the nineteenth fixture, the husband of a Dancing on Ice contestant only blanked in six starts. The two episodes of 90 minutes he has played since returning from minor surgery have seen him score against Liverpool and set up another against Aston Villa.
So, on to the fixtures themselves. Once the game against Slavia Prague is out the way, it's a welcome to Arsenal at the King Power Stadium. Whilst the number of goals the Gunners have conceded is a respectable 26 from 25 games, placing them joint third on the goals against (GA) table with the Villains – though they've played two more fixtures – the North Londoners haven't had the best time in Leicester, when it comes to league games, recently. In the last trio of visits, they have lost all three and had to pick out the ball from the back of the net eight times – of which Vardy accounts for four of those. Indeed, the man has scored 11 and set up one other in the ten occasions he has faced Arsenal.
As you know, it's a double gameweek and the other fixture is a trip to Burnley on Wednesday. Sean Dyche's men have registered two clean sheets in their last three fixtures; after a run of four without one beforehand. They have conceded 30 so far this season, placing them eighth on the aforementioned GA table, so it could be a bit tricky for Leicester to score against them. Indeed, there has been a mixture of results at Jordan North's safe space since the Foxes were last promoted to the Premier League, having come away from Turf Moor with two wins and three losses. That said, the visitors have scored five in that quintet of meetings and our man is responsible for two of them.
Kop – Mohamed Salah v Sheffield United (A), Chelsea (H)
DGW26 and Liverpool travel to Sheffield for a game at Bramall Lane and then host Chelsea at Anfield. Surely, Mo Salah is a shoe-in for the armband? No. Liverpool have gone to pot. They've lost 4 on the bounce and are struggling for a top 4 spot with league title aspirations having gone up in smoke.
And Init thought he had a tough sell…
So why am I writing about Mo Salah. Well, he's Mo Salah. A 4 season wonder.
Despite struggling for form, Salah is 2nd only to Bruno Fernandes in terms of points scored to date and is the leading goal scorer in the league with 17. Many will argue that 13 of these goals were scored in the opening 14 gameweeks and this is true. However, he has scored four in his last five games.
I could harp on about his stats but they're not what they once were. They're still good but he no longer tops the important stats.
I really should put more though into who I'm going to write about. Danny Ings last week and an underperforming Mo Salah this week!
So why should you give Mo the armband?
Despite featuring in over 40% of teams, he's likely to be something of a differential when it comes to captaincy. At the time of writing, he has just over 9% of the vote in our poll.
Despite Liverpool's recent form, he's more than capable of scoring 3 goals over the two games.
Ok, so I haven't made the greatest of cases but ignore him at your peril!
The Gallant Pioneer – Raheem Sterling v West Ham United (H), Wolverhampton Wanderers (H)
The Great Raheem – which incidentally would be the name of a brilliant end-of-the-pier mind-reader at Blackpool – is my Tip for the captain's armband this week.
I like him because he has secured 7 attacking returns in his last nine matches, comprised of 5 goals and 2 assists (more on one of these assists shortly) in a run which has already included 2 double gameweeks.
Given as he and City navigated Borussia Moenchenflapjack easily enough, the Citizens will now square off against West Ham and Wolves at home in GW26 as they cruise towards the Premier League title for the third time in four seasons.
Now, that assist mentioned earlier which was against Spurs at home in a DGW which also included a trip to Goodison Park and this assist was the England international's only goal involvement in SIX City goals across the two games in which he also played 169 minutes out of a possible 180 – so got the minutes as well!
I Triple Captained him that week.
That's where I was going with that.
I've not been scarred, or at least I'm past caring what happens, so I'm taking Sterling for this week and his double the following week too (woop!)
I think Sterling gets a rest soon but why lose sleep over when this might – or might not – be? Let's just grab the player who is consistently returning for the best team in the league and who could in theory 'double-digit' at any point.
If you are thinking of buying him then it's a decent short-mid term investment considering City play four consecutive games at home and then go to Fulham.
The confessional…
This is where we ask our entire writing team to tell us who they think they will pick this week…. There are more caveats and get out clauses than a Lionel Messi contract but this is their initial gut feeling based upon who they actually own.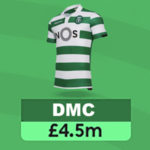 DMC — Mohamed Salah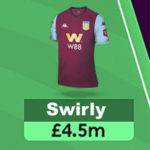 Swirly — Harry Kane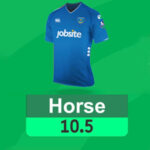 Horse — Bruno Fernandes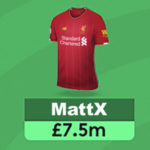 Matt — Harry Kane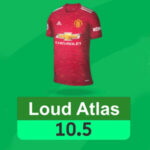 Loud Atlas — Harry Kane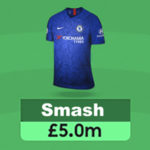 Smash — Harry Kane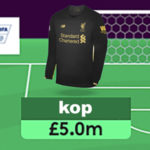 Kop — Harry Kane or DCL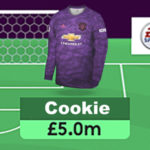 Cookie – Harry Kane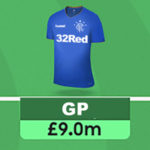 The Gallant Pioneer — Raheem Sterling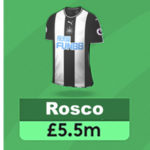 Rosco — Bruno Fernandes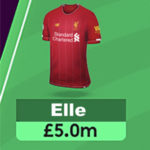 Elleffcee — Harry Kane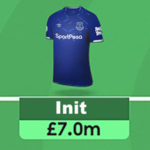 Init — Harry Kane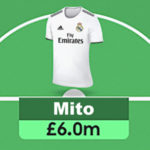 Mito — Harry Kane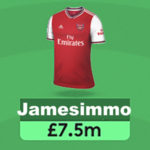 Jamesimmo — Kane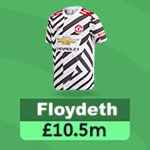 Floydeth — Kane (if I buy him, Bruno if not)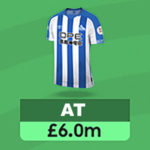 AT — DCL
Thanks for reading FPL Captain Picks Gameweek 26.
VOTE ON THIS WEEK'S CAPTAIN POLL GW26

FPL FIXTURE TRACKER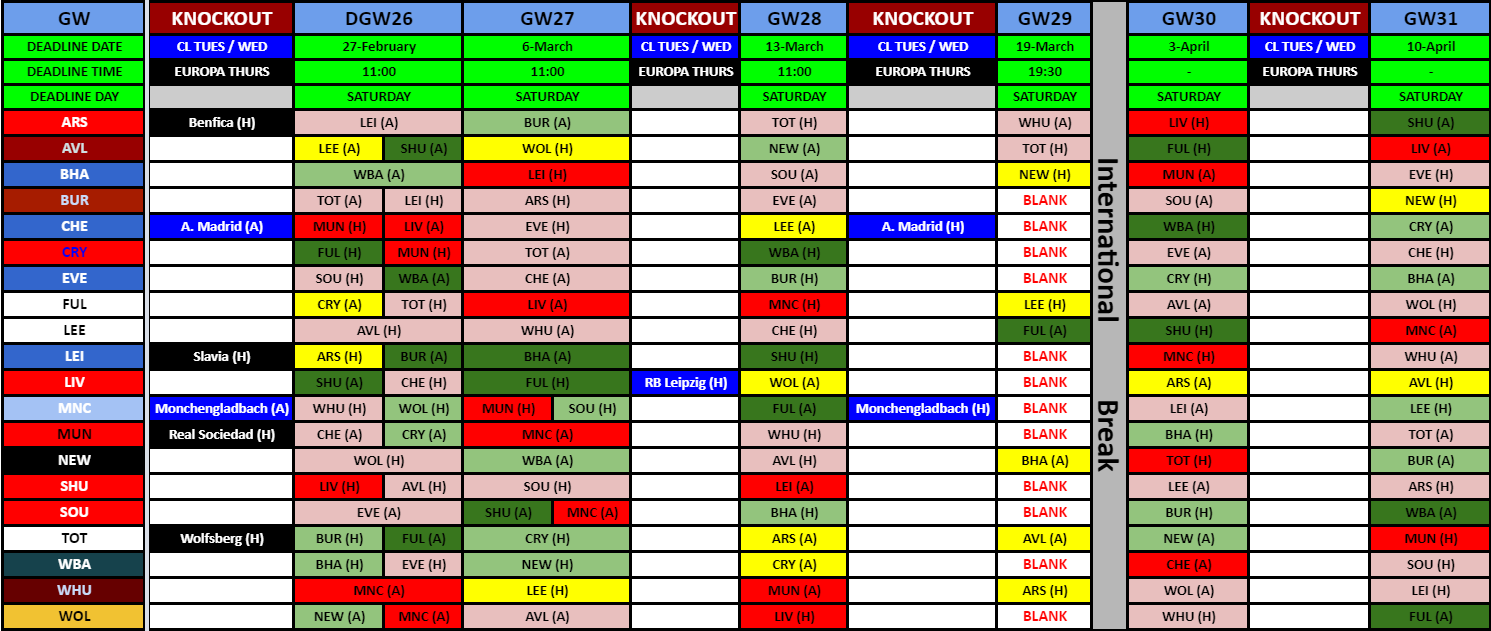 FIXTURE TRACKER LINK