FPL Captain Picks Gameweek 38
The final(ly) curtain
As is now traditional (we did it at least once before anyway…) we have asked our entire team to come together for the final Capos article of the season, as some sort of final curtain call, before we draw down the veil on 2020-21. Which, quite frankly, is something a lot of us would like to do in many respects, not just from an FPL perspective.
What that means is our usual 'Confessional' but with an invitation for them all to say a few words, be that about their captain for GW38 or simply anything else they would like to. So without further ado…
The confessional…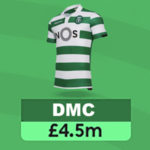 DMC — Salah or Antonio…
A few years back, after a disappointing GW, someone said on site "why do we keep playing?". And someone replied: "because there's always the next gameweek!". That's it, we read, we research, we make our educated best guesses and after all is done and dusted… we go again!
So, in these strange times, whether you had a good or bad season, fear not as we'll keep going. It has been a pleasure once again and I hope to see you on the boards whether it is next season or next week (fancy the Euros' fantasy?)!
Oh, right, my GW 38 capo. I'll give you two choices according to your keeping/chasing a lead status.
If you are protecting a lead, than Mohamed Salah is your man. He keeps scoring year after year, Liverpool need to win and he has a home game. He's undoubtedly the stand out pick and the one most will be captaining.
If you are chasing down those ML or just pushing for a decent OR finish, you need a somewhat maverick pick. It's the last day of the season. It's better to fail miserably while trying to win than not trying at all. Enter Michail Antonio. Remember last year poker at Norwich? That was in GW 35 and he was facing the defence with the worst goals conceded ratio. Now Southampton are not Norwich-bad at conceding, but that's when they play at home. Away from St. Mary's they are indeed the worst defence this year with a whopping 40 (!) goals conceded. If you need to back against Salah, Antonio is your guy.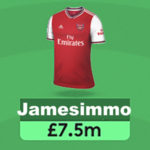 Jamesimmo — Sal[l]ad or Dallas
Leeds United have been my favourite [F]PL team (by some margin!) in what's been a seemingly drawn-out (yet actually compressed) season. West Brom have had their own perks — weakness to target — as well. Chuck a now-notorious OOP defender — Leeds' likely Player of the Season — into the mix now. Are youuu scheminggg what I'm scheminggg? Surely not…
Of course, given what's at stake, Liverpool seem to be the safest possible bet. However, even 0–3 away wins at Turf Moor don't guarantee captaincy satisfaction, apparently. I might not be willing to settle for herd mediocrity this time!
Have yourselves a brilliant, safe summer in great company, and embrace whatever European shocks unfold along the way. I'll hopefully be back! Cheers.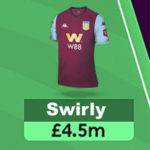 Swirly — Salah
As you know from my previous selections, I like to go for the safe option when it comes to the captain – whether that's safe on the fixture or just safety in numbers with how it's looking popularity wise. Sure, that could be argued as being a boring way of playing, but I know only too well what it's like to be on the wrong side of that when the guy I've picked flops and the popular choice scores a hat trick; decimating my rank and increasing the gap between myself and my competitors! So, for that reason, my choice this week is Matej Vydra. Joking! Of course it's Mo Salah. This is a classic example, actually, of when I didn't own him the last time the two sides met and he came off the subs bench in the 57th minute, scored two and set up another – and ruined my weekend in the process!
It's certainly been a season of highs and lows for many reasons and there's been different experiences site-wide, I'm sure, but one thing we can all agree on is that it's been a season like no other and, hopefully, won't be repeated! It will be interesting to see the affect that full crowds and a sense of normality has; whether that makes matters a bit more predictable or not and whether £3.8m or £4.1m defenders get double-digit hauls!
Have a great summer, everyone – I'll sign off now to keep one word count in control at least!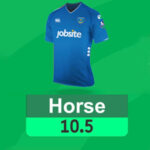 Horse — Salah
Liverpool are in red hot form and face soon to be managerless Palace at Anfield in front of the fans for the first time this season.
They are chasing a Champions League place and Salah is chasing the Golden Boot. It is written in the stars.
Mo (c) for me.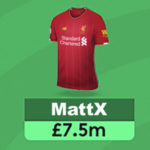 Matt — Salah
I'll be completely honest I haven't a clue who I will actually captain this week. A few weeks ago I was dead set on bringing in Aguero and captaining him for old times sake but now I'm not sure he even plays. The safe option will likely be Salah and common sense says I should join the congregation and just put the armband on the most obvious choice for many people. We all know that I don't do the obvious though! I like a differential and so I am strongly considering a Leeds player or maybe even Lingardinho. In short, I might just close my eyes, put my finger on the screen and whoever I land on is my captain for the week… the way this season has been it could end up being the smart way to pick!
Finally this season is coming to an end. It feels like an absolute eternity since August and I for one can't wait to see the back of the 2020/21 season. Unfortunately, I haven't been able to get on the site as much as I'd like and I've missed you all. Whenever I pop in for Harry & Lloyd or my weekly visit to ask about my team or look at yours, it is still the warm community I am proud to say I am a part of for so many years! Hope you all have a brilliant summer, stay safe and whether you choose to have a well earned break or play Euros Fantasy, we will all be back here come August for another round of heartbreak and excitement!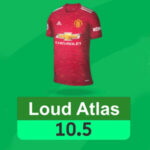 Loud Atlas — Salah
I'm going with Salah this week. Whatever the result of your season, just think: in FPL you'll never lose; you'll either win or learn. Good luck, folks. May your arrows be as green as a green thing.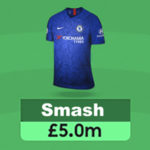 Smash — Salah
Probably the easiest captain pick of the season for me. Salah is going for the golden boot, Liverpool need to win, they have the easiest fixture and Palace have conceded the most amount of goals in their last four games! I don't think we need any fancy stats this time but maybe Mane is an alternative.
The end of a crazy season, games called off and there really has been more random hauls than ever. Thanks to everyone that has commented and helped someone on the site; that's what makes it a great community. Enjoy the break and we go again next season.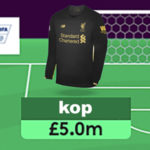 Kop — Salah
There's no need to over complicate things this week. Salah is the obvious choice. He's got something to play for (golden boot), Liverpool have something to play for (top 4), he's a player in form (five goals and an assist in his last eight games), Liverpool are a team in form (four wins on the bounce) and Palace are a team not in form (lost four of their last six). Simples.
I'm glad to see the back of this season. I haven't enjoyed football since the pandemic kicked off and that in turn has meant I've had little interest in FPL this season. I've told Cookie, on more than one occasion this season, that I'm done but I'm sure I'll be back for more come August.
Finally, thanks to all of you who make the site what it is and to those you who intend playing the Euro fantasy, enjoy!
Laters.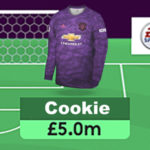 Cookie – Salah
No need to overthink, Salah is the obvious choice. Liverpool need to win, have hit form and Palace and Woy have called it a day.
Thanks to you all for your continued and valued support and contributions that make this community what it is.
Whether you've had a great season or one to forget, enjoy the break from FPL and recharge the batteries and together we'll make next season even better.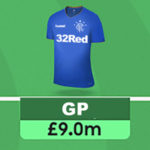 The Gallant Pioneer — Aguerooooooooooo
You know that scene from The Simpsons where Sideshow Bob stands on a collection of rakes? That! The joke itself is beautiful in that to watch it in full (I despise that Channel 4 in the UK have proceeded to cut it so that it doesn't last as long) is to get it properly. It is funny, then, it is milked for so long that it passes through phases of boredom, annoyance, astonishment, annoyance (again) to eventually become funny again.
If FPL is to become funny again within the confines of this season, I have to captain Aguero and he scores a hat-trick at home to Everton to sign off poetically. This season more than any other we ache for some romance!
As he is the league's best striker of his time, if the Premier League are serious about this Hall of Fame malarkey, they will announce his induction on Monday to go alongside the confirmation of where City are putting his statue at the Etihad.
Buena Suerte Kun!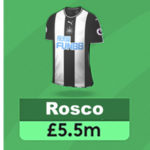 Rosco — Salah
Wow, what a season. Have I enjoyed it? I'm not sure if I'm honest! We knew from GW1 it was going to be different, teams seemingly incapable of defending, there were goals; lots of goals. Liverpool 4 Leeds 3 in GW1 was a sign of things to come, in GW2 Southampton 2 Spurs 5 was something of an eye-opener and by GW4 we knew things had gone from the sublime to the ridiculous as Villa 7 Liverpool 2 played out in front of our disbelieving eyes. Things did of course settle down. Clean sheets, which seemed so hard to come by in the opening weeks returned, and in FPL terms we had a sense of normality that we held onto tightly because let's face it, what was going on all around us was anything but normal.
On Wednesday I was fortunate to be one of 10,000 at St James Park to see us beat Sheffield 1-0. It's been a strange season for Newcastle, but that's a story for another day. This was all about watching live football and another step in the direction of normality that I keep going on about.
So, my captain. As DMC points out if you're protecting then go with Salah. So, for me, I end the season as I started it with the armband entrusted once more to the Egyptian King. He let me down last game week, woe betide him if he does it again!
My final word is a big thank you to all of you for being part of this wonderful community. I will endeavour to be more present on the boards come next season, and if they'll have me, I'll continue to do my very best to guide/advise/entertain you with my words.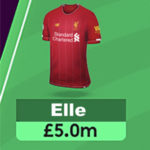 Ellefcee — Salah
Its Mo for the big C this weekend. I know he blanked v Burnley but in his previous 4 games hes picked up 32pts. Liverpool need the win and need, at least, to match Leicesters score basically, so goals are needed v Palace. Its been a topsy turvy season but on Sunday Liverpool are at home with 10,000 fans back in the ground. Get on the Egyptian god to do the business.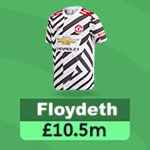 Floydeth — Salah/Bamford
What an odd season/time to be alive. I'm sure the majority of you will be glad to see the back of it this season and to start seeing some normality back in real life as well, I know I will. I've not looked at my team for this week yet and 30ish points off (good) money spots in my mini-leagues so might try and go for a differential… the most likely outcome is switching back to Salah last minute and Bamford would have been the route to go.
Before I go I would like to thank everyone involved in the site, especially Init, for holding this all together. I know I don't comment much (or at all) but I do enjoy reading all of the content and being involved when I can and look forward to a more normal season next year.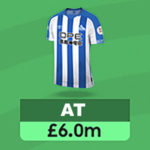 AT — Patrick Bamford
The League is all but sewn up now, but don't expect Bielsa to take his foot off the gas. Enjoy the final round of games for what they are. All the games on together, with a few mates around for the first time in forever. Bliss.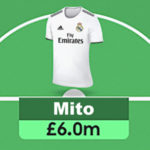 Mito — Salah
You know that feeling you get when you get in a conversation about something you don't really keep up with, but you are too proud to let on that they are talking with a moron on the subject? Well, I am that moron and I am here to tell you, I know exactly who to captain. I could spit out some facts, but that would seem to prepared and I would have to look some up as I don't know any right off the top of my head. I do however know that Salah is leading the vote in the captaincy poll and from what I can tell most people writing a paragraph in this article will also captain him, so that's my choice. I assume my peers here did the grunt work and have figured out that he is the best choice, so no need for me to hustle.
On a separate but the same note, when my wife is trying to figure out how to do something easier she always asks me how I would do it. I tell her and she walks off happy telling me how much easier the task is now and thanks me. She also has a saying she loves to quote "I will always choose a lazy person to do a difficult job because a lazy person will find an easy way to do it" she never says it immediately after I help her, but I do wonder. So apparently I am lazy or am I? Because I just got all the writers above and those voting on a poll to show me how to do something easier, so are the writers and the voters the real lazy ones? I am not really sure, I think we may have a what came first the chicken or the egg scenario. Also, I have no idea if I am using that metaphor correctly, I can't be bothered to find out. Anyway, just captain Salah… trust me.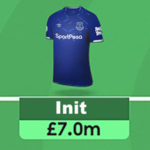 Init — And now for something completely different….
Don't worry, I've not gone all Python-esque on you, by the above I mean I'm trailing in my main ML by about 30 odd points and so I do probably need to just do something very different. I just haven't decided what that looks like just yet. But I'm under no illusions that even if land on a last day 5-5 with a haul from my Capo it probably won't be enough. C'est la vie. I'm with the majority here; this season can do one!
Even if I had stated a Capo choice though I am conscious that it is not always very genuine; I often write a piece about one, state another in the 'confessional' and then actually captain somebody completely different. It's not (particularly) subterfuge, it's more just me having a small chuckle to myself at the thought of ML rivals reading it, which they do!
The Capo pick is an aside for me here though as I what I really wanted to do was state my gratitude to the team above. The majority of them are our writers and I shall come on to those. Others such as Floydeth and Elle do things like IT and run our leagues for us, but they have also thrown their hand in at writing this season when asked / forced / threatened

As for the writing team themselves this season has been a toughie, for a variety of reasons. Firstly, we are all more used to a regular rhythm of articles than opportunity has afforded us. We usually plan our staple ones way in advance and we all know where we are at. This season has seen deadlines and fixtures galore chopped and changed, often with GW's running into each other. This has meant we have all been able to write less but also that we have had to be way more reactionary. Not once have they complained though and we've never once been short of people willing to step up to the plate at the drop of a hat, which is a credit to them all and to the team spirit we have.
To end then it's a mammoth thank you from me to one and all of the above for everything that they do for us (and the FF247 Community at large of course, but this is not about you; LMC may be

). What they have all done once again is certainly massively appreciated here, even if I don't often say so!
VOTE ON THIS WEEK'S CAPTAIN POLL GW38
Thanks for reading FPL Captain Picks Gameweek 38.
FPL FIXTURE TRACKER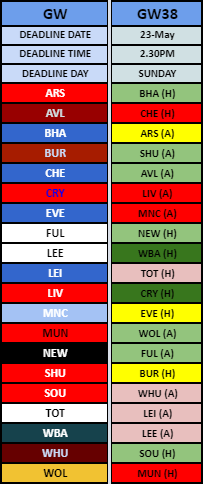 FIXTURE TRACKER LINK